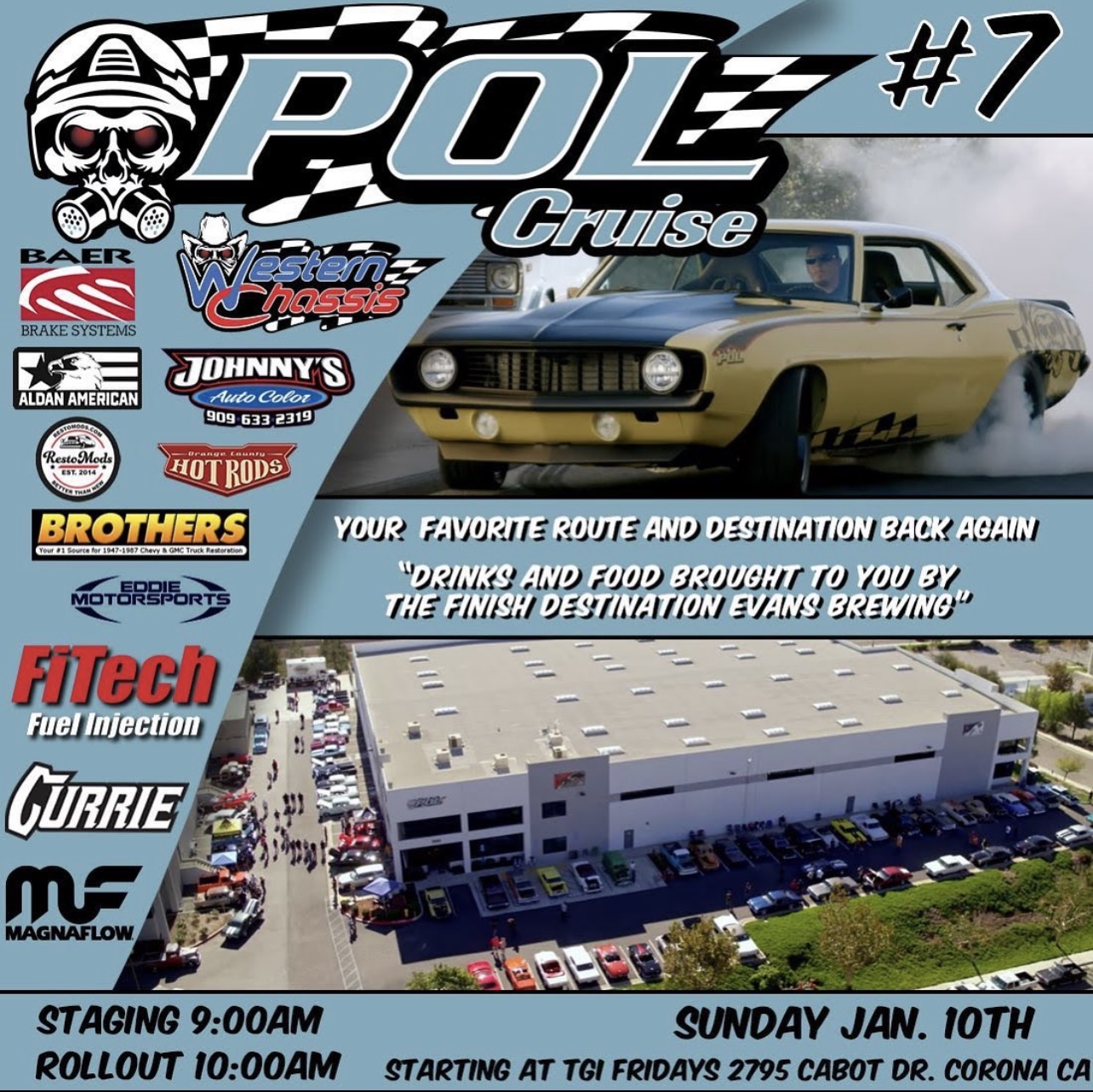 Performance Online is starting off the New Year Right with their 7th POL Cruise and we can't wait!
This Sunday 1/10 POL is cruising the most talked about route and ending up at Evan's Brewing Co. for food and drinks!
Staging starts at 9:00 AM in Corona California and a 10:00 AM rollout gets the cruise going. So get in your classic car and get ready to cruise and grab a bite for a day of fun.
Date: Sunday, January 10th, 2021
Start: 9:00AM at TGI Fridays

2795 Cabot Dr. Corona, CA

Rollout 10:00AM
Food & Drinks: Evans Brewing Co.

2440 Railroad St, Corona, CA