Chevrolet C10 Coilover Kits & Suspension Upgrades
1963-1972
Chevrolet C10 Coilover Kit
Years: 1963 – 1972
Having coil springs all around makes the 1963-1972 Chevrolet C10 an excellent candidate for a complete four-wheel coilover suspension upgrade from Aldan American.
Front and rear kits are 100% bolt-on installations that don't require cutting or welding to your classic pickup. Both front and rear coilover conversion kits feature adjustable spring perches that can lower ride height by up to 2.0" to set the perfect stance. and can be installed in an afternoon.
Need a Different Year?
1973 – 1987 Chevrolet C10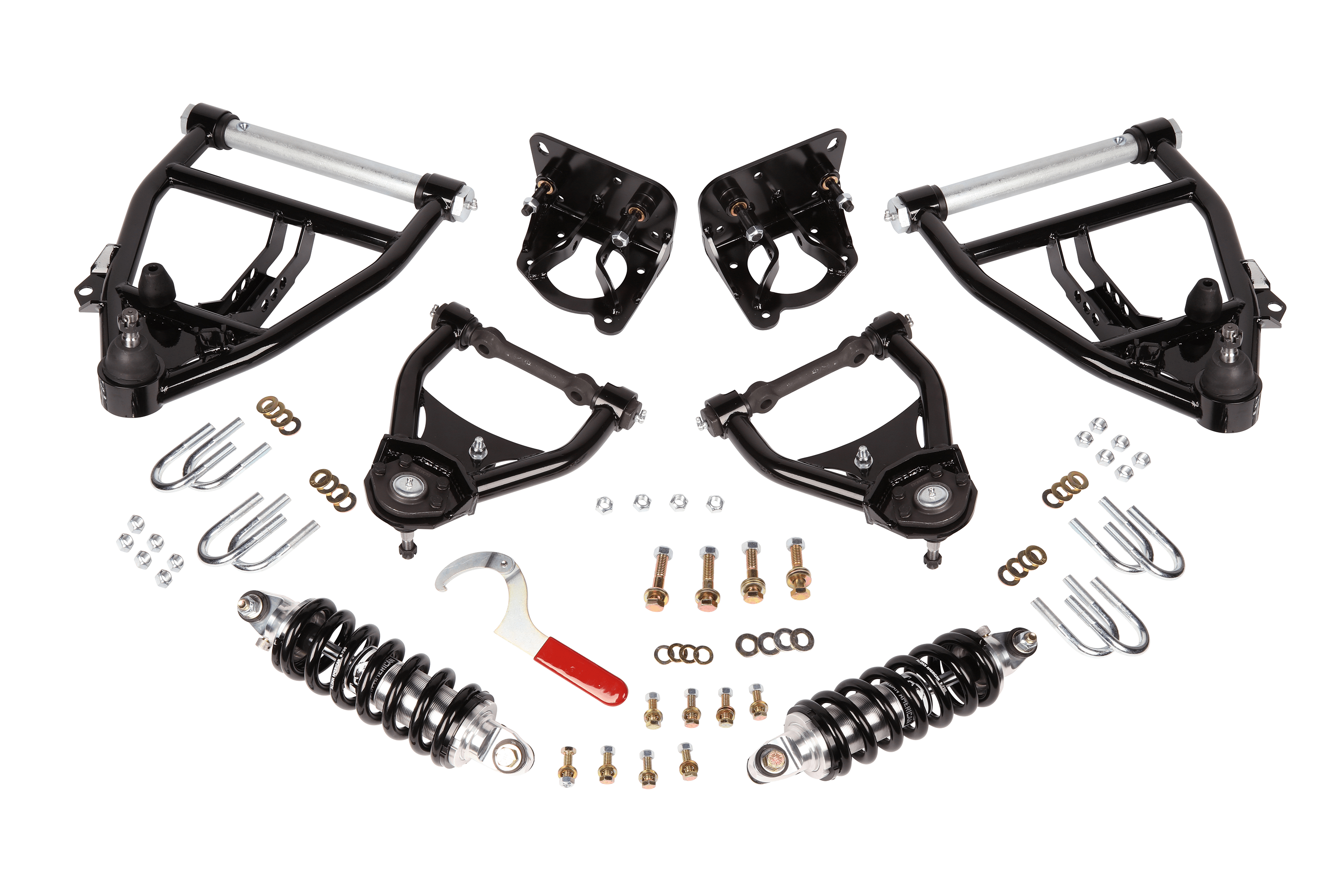 FEATURES & BENEFITS
Made in the U.S.A.
True Bolt-On Design
Properly Lowers 0.0-2.0" From Stock
Fully Adjustable – Improves Handling & Control
Smoother Ride on The Street
Easy To Tune With Turn Dial Adjustment – Set To Your Liking!
Aldan Shocks are Fully Rebuildable & Serviceable
Lifetime Warranty
Aldan American First Generation Chevrolet C-10 Suspension Upgrades
Chevrolet described the C10 rear suspension as "Frictionless coil springs cushion the rear axle. Rugged double-channel radius arms and a lateral stabilizer provide precise axle control. This enables the springs to do the best possible job of softening the ride, improving cornering ability, protecting cargoes, and saving truck components from wear.
For years, NASCAR Cup race cars fitted a version of the C10 rear suspension, hence the name "truck arms." While this system evolved over the years, it was still in use until 2021, when replaced with the independent rear suspension NextGen chassis.
Aldan's Road Comp Series, single adjustable C-10 coilovers deliver superior handling and ride quality for a drastic improvement over stock suspension. For even more adjustment, see our RCX Double Adjustable coilover kits and kits also include tubular arms. Our high tensile coil-springs are designed to fit directly into the factory's upper spring pockets. Ride-height adjustment features allow you to lower the stance of your ride from stock, down to 2.0" lowered – making them a great choice for cruising, street, autocross or racing applications.
HOW CAN WE HELP YOU?
Call us and we will help you find the right part for your vehicle.
ARTICLES & RESOURCES