Vehicle Specific Suspension Packages
PROFESSIONAL-GRADE SUSPENSION LOWERING KITS & PACKAGES
No matter if you race or just appreciate driving a high-performance vehicle, top quality aftermarket and OEM parts are vital. A suspension kit for your car or truck contains all of the needed springs, linkages and shock absorbers to make sure your vehicle provides a comfortable ride.
No products were found matching your selection.
ALDAN AMERICAN'S FRONT & REAR SUSPENSION LOWERING KITS
Aldan brings over 30 years of innovation & suspension performance knowledge to your muscle car with our Road Comp Series Suspension kits. Designed for easy installation in a matter of hours, Aldan Road Comp Suspension kits are designed to work with factory and aftermarket, front control arms. Aldan front coilovers and TrueLine Series rear shocks are designed to use factory shock mounting locations for an OEM quality fit.
Aldan front front and rear suspension coilover kits allow stock height to 2.0″ of lowered height adjustment with spring rates available for small block, big block and chassis with late model engine swaps. Rear, Aldan TrueLine Series shocks offer a range of adjustment to better control your shock damping for a smoother, more consistent ride. TrueLine Series shocks and brackets are designed to work with OEM and aftermarket, rear leaf spring applications.
Our road Comp Suspension Kits include front, ride-height adjustable coilovers with rear adjustable shocks. Our suspension lowering kits and packages are the perfect upgrade to set your stance and performance apart from all others, while keeping the integrity and factory geometry intact on your car or truck. Aldan Road Comp Series Suspension packages are available in single and double adjustable variations with spring combinations available for street, autocross and more.
HOW CAN WE HELP YOU?
Call us and we will help you find the right part for your vehicle.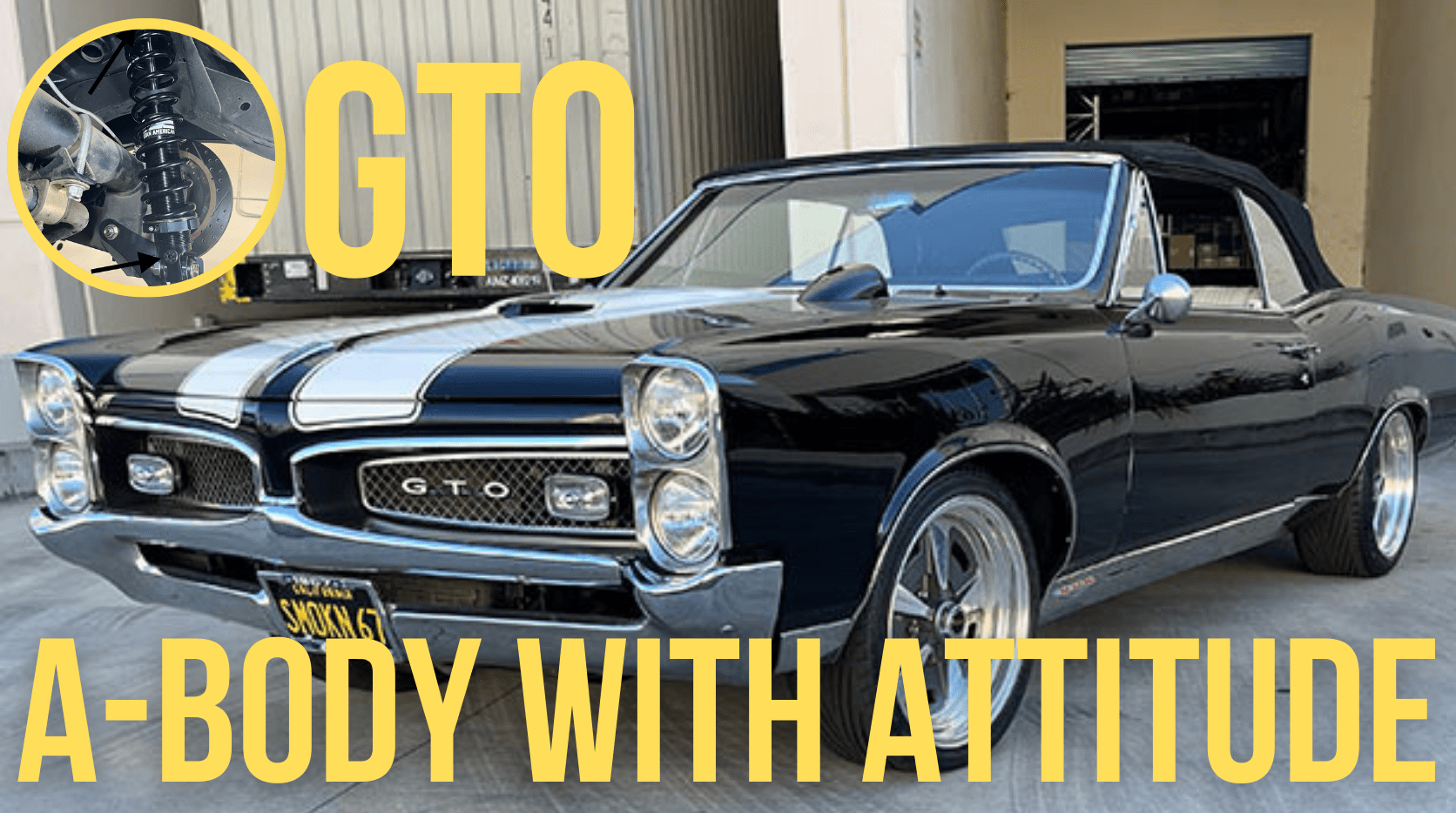 1964 – 72 GTO COILOVER INSTALL
Turn your 1964-72 GM A-Body into a handling machine in this GTO Coilover Install Guide. Aldan American coilover suspension kits for GM A-Body vehicles are a complete upgrade that takes a 60+ year old 1967 Pontiac GTO chassis from a dinosaur to a cornering monster! Aldan American GTO coilovers are available with either single or double adjustable shock valving.
ARTICLES & RESOURCES