HOW CAN WE HELP YOU?
Call us and we will help you find the right part for your vehicle.
310-834-7478
EMAIL US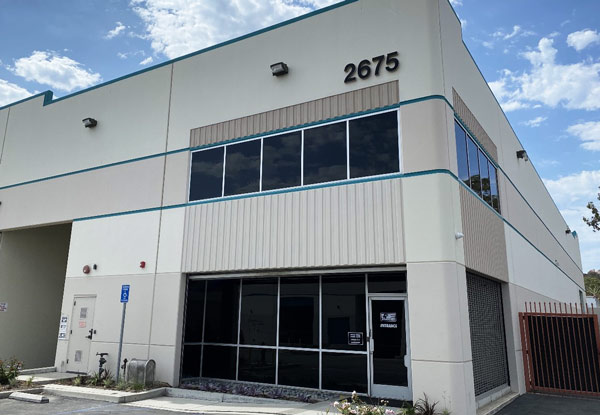 ABOUT ALDAN AMERICAN SUSPENSION SYSTEMS & UPGRADES
Established in 1981, Aldan American is the professional's choice for high-quality performance suspension system upgrades and parts, including shock absorbers, coilovers, and suspension kits, designed for racing, street-performance, and vehicle-specific applications. Aldan American's products are designed, tested, and made in the U.S.A. Aldan American is a team of automotive enthusiasts who specialize in high-performance coilover and suspension system upgrades. From the first-time builder to the professional racer, Aldan American is ready to help you achieve your suspension goals.
Murphy Auto

I ordered the coilover conversion kit for my 67′ C-10 on June 25th from Spencer, who was incredible with his customer service and knowledge of the Aldan American products, and was able to have them installed over the past weekend. They look great but there was an issue with the ball joints. The ones I had were for a 73 and up and they had a small taper instead I needed a larger taper. I spoke with Spencer who put me in touch with Mr. Garrett. He was not only professional and courteous, but was generally concerned about fixing my issue with the ball joints. He made sure I had the proper ball joints and swapped out my lower control arms for better fit. How rare is that!! someone was actually concerned about customer service!! I am now a life long customer of Aldan American and will tell all of my friends and fellow firefighters what a quality group with a great product. Well done Garrett and Spencer!! Could not be happier with my purchase! Keep up the great work. B

7/13/2021

Robert M

I'm a car collector mostly chevy's. I have 7 of them and I have Aldan American coil overs on all them. The Quality of them is hands down the best. As soon as you open the box and pick them up you can tell no corners are cut making them. The instructions they come with are good and easy to follow. They aren't to hard to install. If you can install a coil spring and a shock you can install these. The ride quality is beyond amazing. With the turn of a knob you can go from a comfortable daily driver to a track ready monster. I have not had a single problem and I've been running them for close to 5 years now. From the coil overs to the customer service I couldn't be happier!

7/09/2021

1SykZ

I have their product on my car for over 2 years. As I go back and forth between autocross and drag racing, they have given me guidance on the settings and adjustments to give my car peak performance. I have improved my 60′ times from a 1.8, to a 1.6-1.5 consistently at the track. If you have any questions they are willing to work with you and support you in any way they can. I recommend and have helped install a few of their suspension parts on Corvettes! Best priced solution for racing at the moment! Give Garrett a call and let him know Paul sent you! I am sure he will be pumped to know you are giving their product a chance!!

7/08/2021

T Hud

I called Aldan American to ask if they make a coil-over shock kit for my 1960 Oldsmobile Dynamic 88 2 door coupe. I was redirected to Gary Nelson. He told me that there had been a few others looking for the same set up that I was. No other company makes coil-over shocks for this car. Gary asked me to send him some pictures of my cars suspension. Two weeks later Gary e mailed me with very good news. They made me a custom coil-over shock kit for my Oldsmobile. The customer service is great. There workmanship is first class. A great company to do business with. Thank you, Rick and Tya.

12/01/2020

Tommy Moore

Had the Aldan coilover shocks rebuilt for my 1965 Comet project. It was a small fraction of what new shocks would have cost. The staff at Aldan was very professional and friendly. Gary went the extra mile to explain how to adjust them for my personal use. I would definitely use their products again.
Ten stars.

6/23/2020
WHAT'S HAPPENING AT ALDAN?
LATEST VIDEOS AND TIPS