Chevrolet El Camino Coilover Kits & Suspension Upgrades
1964-1988
Aldan American has everything you need, from springs to shocks to coilovers, to make your 1964-1988 Chevrolet El Camino suspension system the durable, dependable high-performance system it needs to be to keep your 1964-1988 Chevrolet El Camino handling top of the line. Chevrolet El Camino lovers know that all the power the car provides has to be countered and contained with high-quality Chevrolet El Camino suspension systems, including a durable El Camino rear suspension and El Camino front suspension.
Aldan American parts are some of the best suspension parts you can buy for your Chevrolet El Camino. Don't take our word for it though. See what other customers are saying about Aldan American.
Need a Different Year?
1964 – 1967 Chevrolet El Camino
1968 – 1972 Chevrolet El Camino
1973 – 1977 Chevrolet El Camino
1978 – 1988 Chevrolet El Camino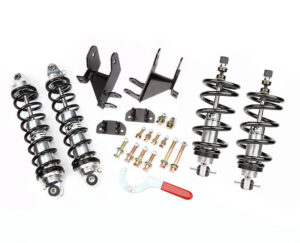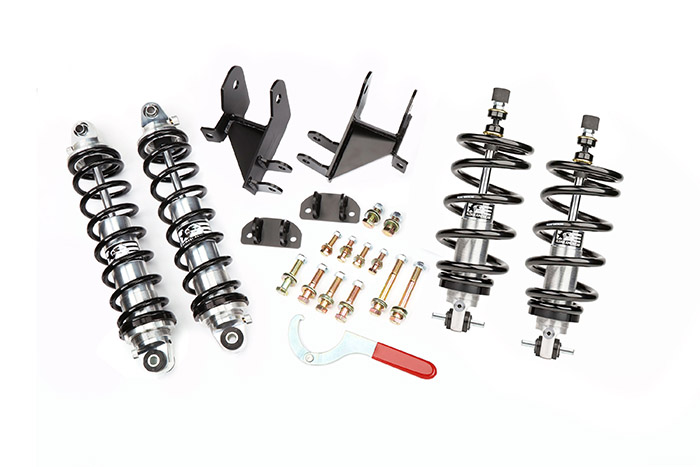 FEATURES & BENEFITS
Made in the U.S.A.
True Bolt-On Design
Properly Lowers 0.0-2.0" From Stock
Fully Adjustable – Improves Handling & Control
Smoother Ride on The Street
Easy To Tune With Turn Dial Adjustment – Set To Your Liking!
Aldan Shocks are Fully Rebuildable & Serviceable
Lifetime Warranty
HOW CAN WE HELP YOU?
Call us and we will help you find the right part for your vehicle.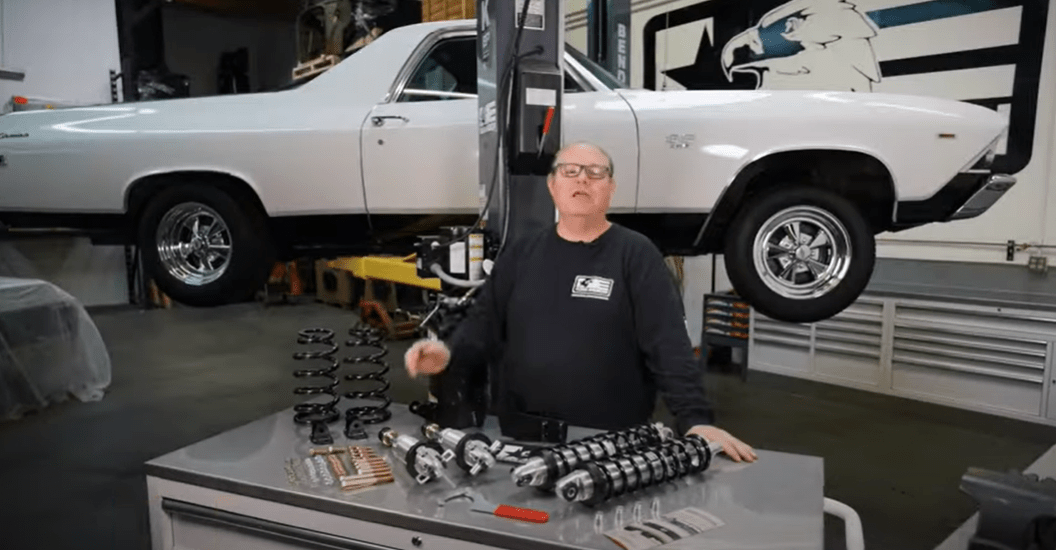 El Camino Coilover Conversion Kit
In this episode, Gary at Aldan American provides a walkthrough of Aldan's 1964-1972 Chevrolet El Camino, front and rear coilover conversion kit at the Aldan Shock Lab.
This 1969 El Camino SS 396 is equipped with Aldan American Phantom Series coilovers on both the front and the rear of the vehicle. With Aldan coilovers, you have a wide range of shock adjustability including damping adjustments (Single or Double Adjustable) for a smoother more consistent ride. Aldan coilovers are also ride height adjustable allowing you to raise or lower your stance.
ARTICLES & RESOURCES