Chevrolet Corvette Coilover Kits & Suspension Upgrades
1983-1996
C4 Chevrolet Corvette Coilover Kit
Years: 1983-1996
The 1983 C4 Corvette represented the greatest single-year changeover since the 1963 Stingray. Based on an entirely new platform and utilizing molded plastic in addition to fiberglass, the C4 would set the pattern for future Corvettes right through to the C7.
Many view C4 Corvettes fitted with the Selective Ride Control system (RPO: FX3) as the best handling versions of their era.
Even if your C4 didn't come with the FX3 suspension package, you can still enjoy the benefits of adjustable suspension with an Aldan American Coilover Kit. They are 100% bolt-on, requiring no cutting or welding, and can be installed in an afternoon.
Need a Different Year?
1963 – 1982 Chevrolet Corvette (C2/C3)
1997 – 2004 Chevrolet Corvette (C5)
2005 – 2013 Chevrolet Corvette (C6)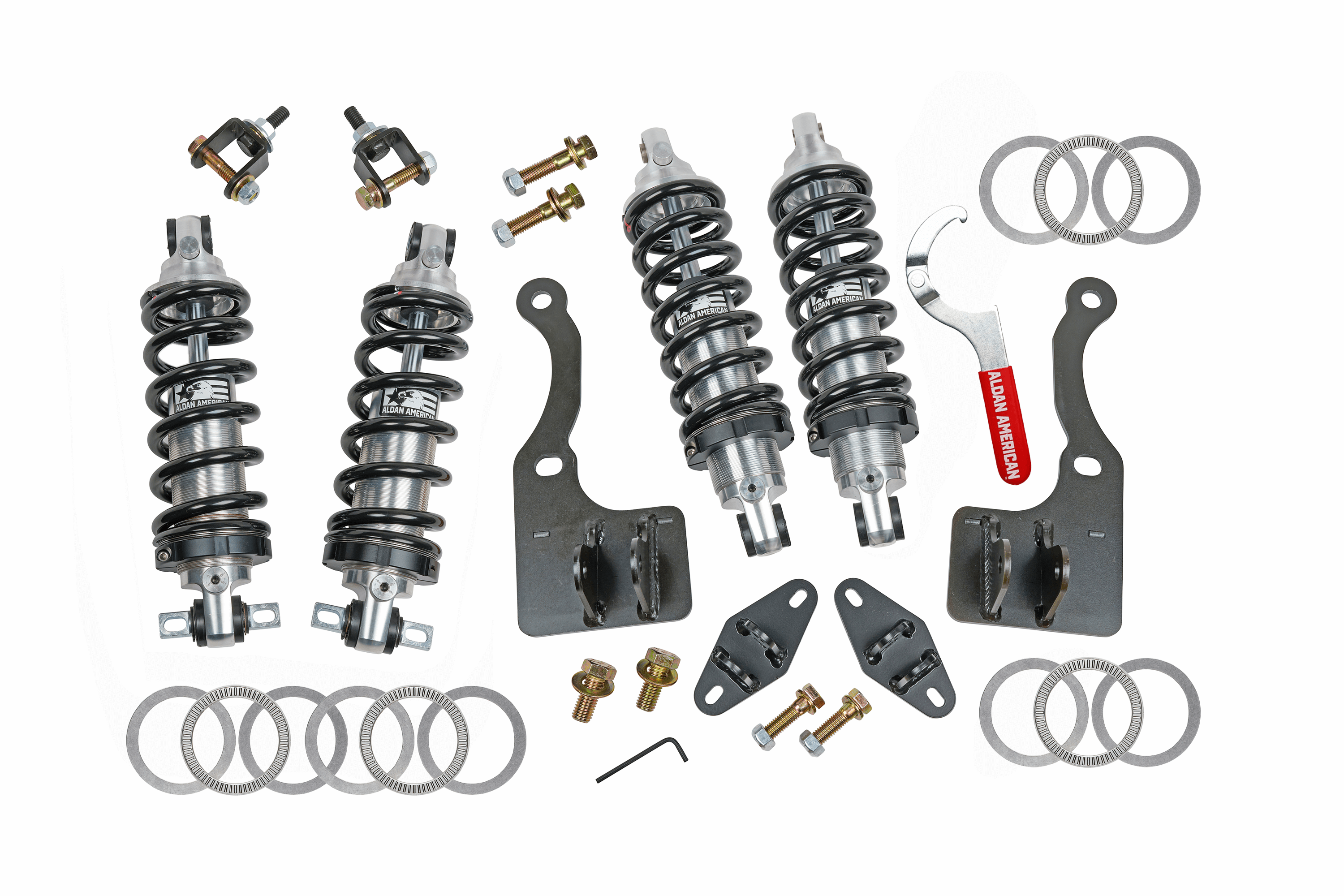 FEATURES & BENEFITS
Made in the U.S.A.
True Bolt-On Design
Properly Lowers 0.0-2.0" From Stock
Fully Adjustable – Improves Handling & Control
Smoother Ride on The Street
Easy To Tune With Turn Dial Adjustment – Set To Your Liking!
Aldan Shocks are Fully Rebuildable & Serviceable
Lifetime Warranty
Aldan American C4 Corvette Suspension Upgrades
To many, the highlight of the C4 era is the 1993-1995 ZR-1 Corvette, with its 405 HP all-aluminum, four-cam V8. To match the major power increase, the suspension required an upgrade to match.
Selective Ride Control was standard on the ZR-1 and optional on other models; it was a sophisticated system with six driver-selected settings. Developed by Bilstein originally for the audacious and wildly expensive Porsche 959, the system was refined for the C4 Corvette by Lotus Engineering.
Aldan American produces 100% bolt-on coilover kits for your C4 Corvette that requires no cutting or welding. With adjustable spring retainers, you can lower ride height by up to 2.0-inches.
And with our included single-adjustable coilover shocks, you can tune the suspension to match your driving style. For even more adjustment and shock control, we offer a full line of double adjustable coilover kits for the C4 Corvette.
HOW CAN WE HELP YOU?
Call us and we will help you find the right part for your vehicle.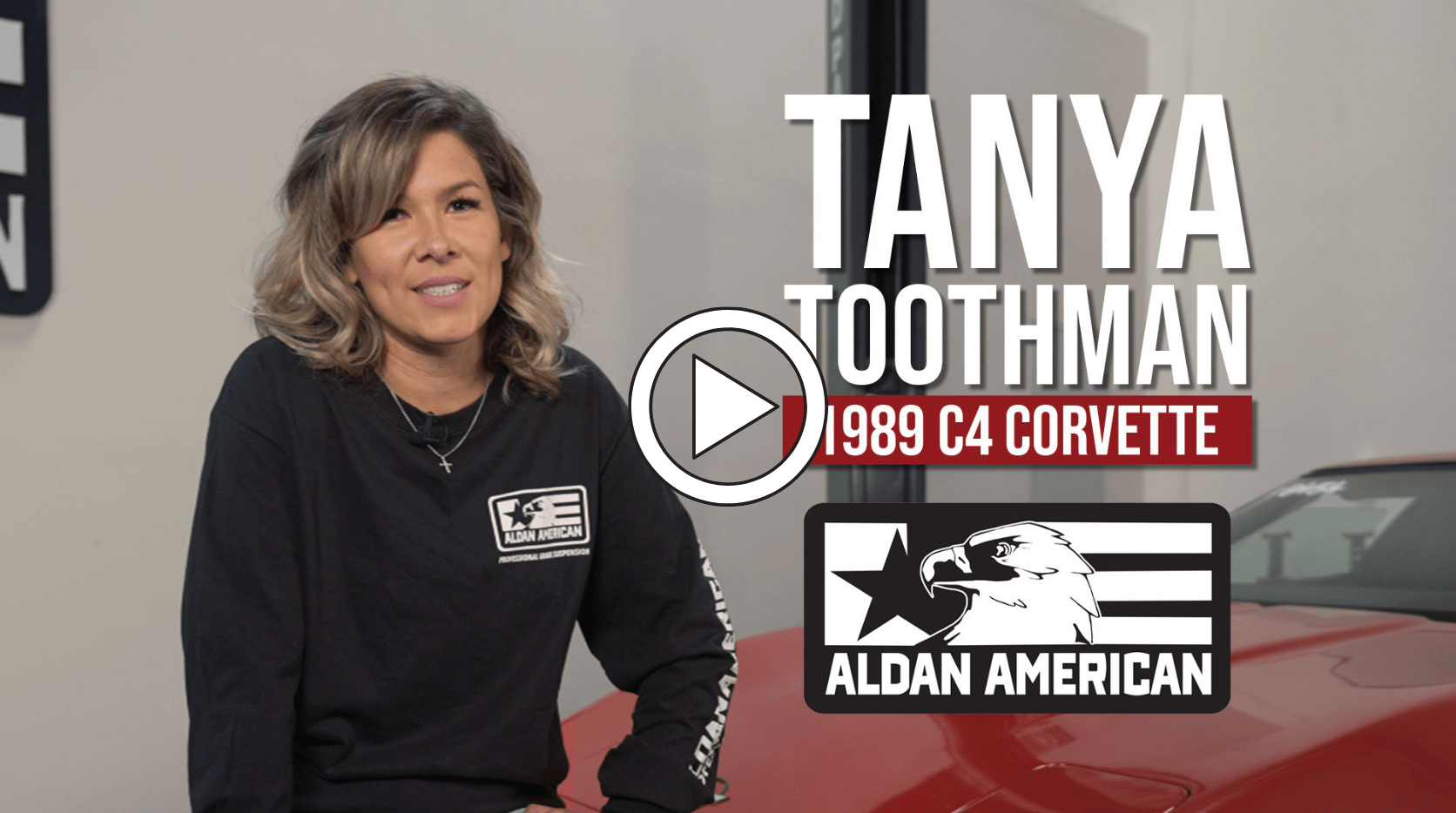 VEHICLE SPOTLIGHT | TANYA TOOTHMAN C4 CORVETTE
In this episode our friend Tanya Toothman introduces her 1989 C4 Corvette at the Aldan Shock Lab. The Aldan team recently completed a full install of our 1988-1996 C4 Corvette line of coilovers. Designed as a bolt-on system for both the front IFS and rear IRS on the Corvette. Check out Aldan American part number 300224 (front) and 300225 (rear) to match the kit Tanya is running on her 89′ Vette.
ARTICLES u0026 RESOURCES