GM G-Body Coilover Kits & Suspension Upgrades
1978 – 1988
GM G-Body Coilover Kits
Models: Monte Carlo, Grand National, GNX, El Camino, Grand Prix, Cutlass, Regal, Malibu, LeMans, Bonneville
The comfortable and compact classic GM G-Body holds onto the hot rod appeal from its A-Body predecessors with engine power and rear-wheel drive, but leaner mass, making these cars without a doubt fun to drive.
Aldan American's high-performance coilover-over conversion kits allow you to adjust both the damping and ride height of your GM G-Body (1978 – 1988) for better performance, response, and handling.
Aldan G-Body coilover kits are single or double adjustable and 100% bolt-on and go, with parts specifically designed to match your G-Body's OEM spring and shock fitments. No cutting or welding is necessary for this coilover kit installation. They enable you to lower 2 inches of ride-height, giving your G-Body the appearance and feel a factory suspension can't match. Order the package recommended for your specific vehicle in the search results below.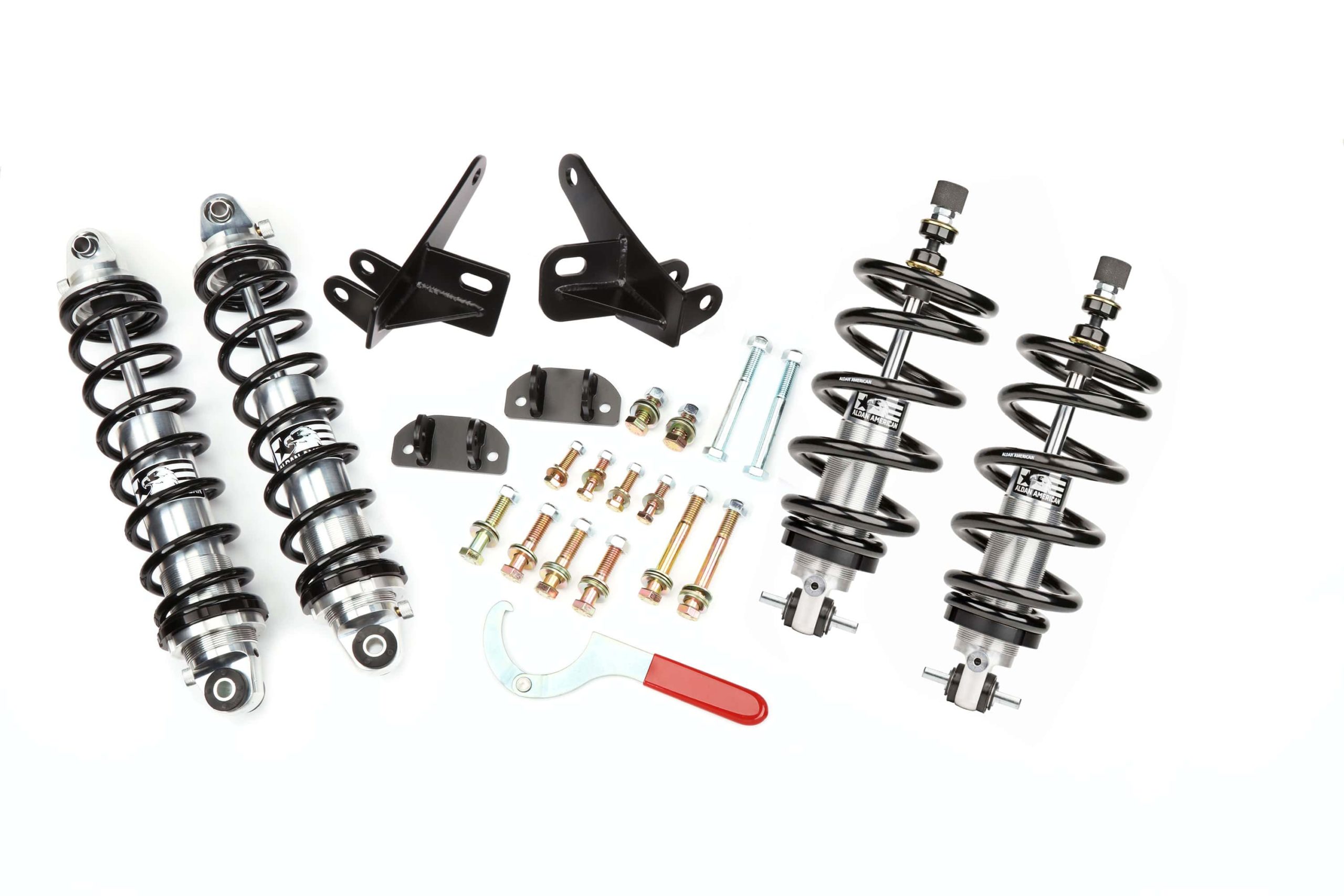 FEATURES & BENEFITS
Made in the U.S.A.
True Bolt-On Design
Properly Lowers 0.0-2.0" From Stock
Fully Adjustable – Improves Handling & Control
Smoother Ride on The Street
Easy To Tune With Turn Dial Adjustment – Set To Your Liking!
Aldan Shocks are Fully Rebuildable & Serviceable
Lifetime Warranty
TOP GM G-BODY PRODUCTS
Aldan American G-Body Suspension Parts and Upgrades
1978-1988 GM muscle cars (GM G-Body Chassis) are known for their capabilities of being able to dominate on the street and at the track. Factory suspensions found on the Monte Carlo, Grand National, GNX, El Camino, Grand Prix, Cutlass, Regal & other G-Body chassis can now be improved even further with our latest coilover shock developments.
Aldan American brings over four decades of innovation & suspension performance knowledge to the 1978-1988 GM G-Body Chassis. Chevy, Buick, Pontiac & Oldsmobile owners now have several bolt-on, direct fit suspension applications available to properly adjust their car's ride-height and gain the ability to fine-tune their vehicle's suspension.
Properly lower your G-Body from stock height down to 2.0″ lowered up front and down 3.0" of lowering in the rear. Aldan American GM G-Body front and rear suspension kits and coilover parts are made in the U.S.A., and are available with street performance, autocross & racing applications.
Running larger wheels and tires on your G-Body? We have a full line of coilovers dedicated to getting your stance and ride quality set exactly where you want it.
HOW CAN WE HELP YOU?
Call us and we will help you find the right part for your vehicle.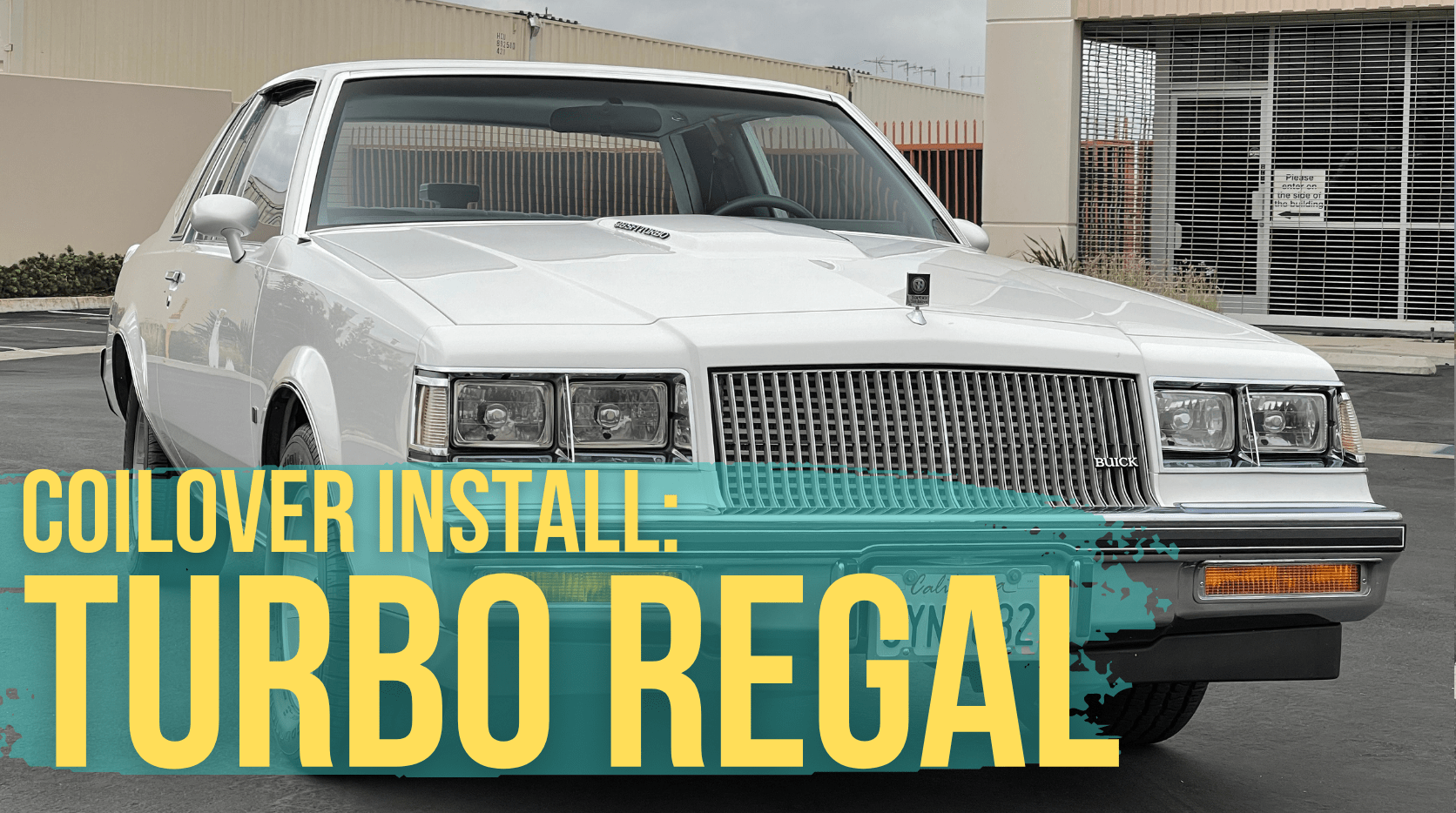 G-BODY SETUP | BUICK REGAL COILOVERS & SHOCKS
G-Body "Turbo T" Setup on our Full Road Comp Suspension kit. Coilovers up front with our TruLine series rear shocks.
In this video, Gary with Aldan American takes us step-by-step to set up the Turbo Regal with Aldan American coilovers in the front and TruLine Series rear shocks. No cutting or welding is necessary for this coilover kit installation. They enable you to lower 2 inches of ride-height, giving your G-Body the appearance and feel a factory suspension can't match. G-Body Models: Monte Carlo, Grand National, GNX, El Camino, Grand Prix, Cutlass, Regal, Malibu, LeMans, Bonneville
ARTICLES & RESOURCES