Pontiac GTO Coilover Kits & Suspension Upgrades
1964-1967
First-Gen Pontiac GTO Coilover Kit
Years: 1964-1967
The 1966 GTO could be ordered with a Ride & Handling Package that consisted of heavier springs, shocks and front stabilizer bar, H.D. Brakes that included aluminum front drums and metallic linings, Safe-T-Track (limited slip) differential and 3.90 and 4.33 Performance Axle Ratios.
A fantastic upgrade to your 1964-1967 Pontiac GTO is a four-corner coilover suspension from Aldan America. There are separate front and rear adjustable coilover conversions available that you can order together or separately.
Each is a 100% bolt-on kit and does not require any cutting or welding to install. Plus, with adjustable spring perches, you can lower ride height by up to 2.0-inches to get the stance you want.
Need a Different Year?
1968 – 1972 Pontiac GTO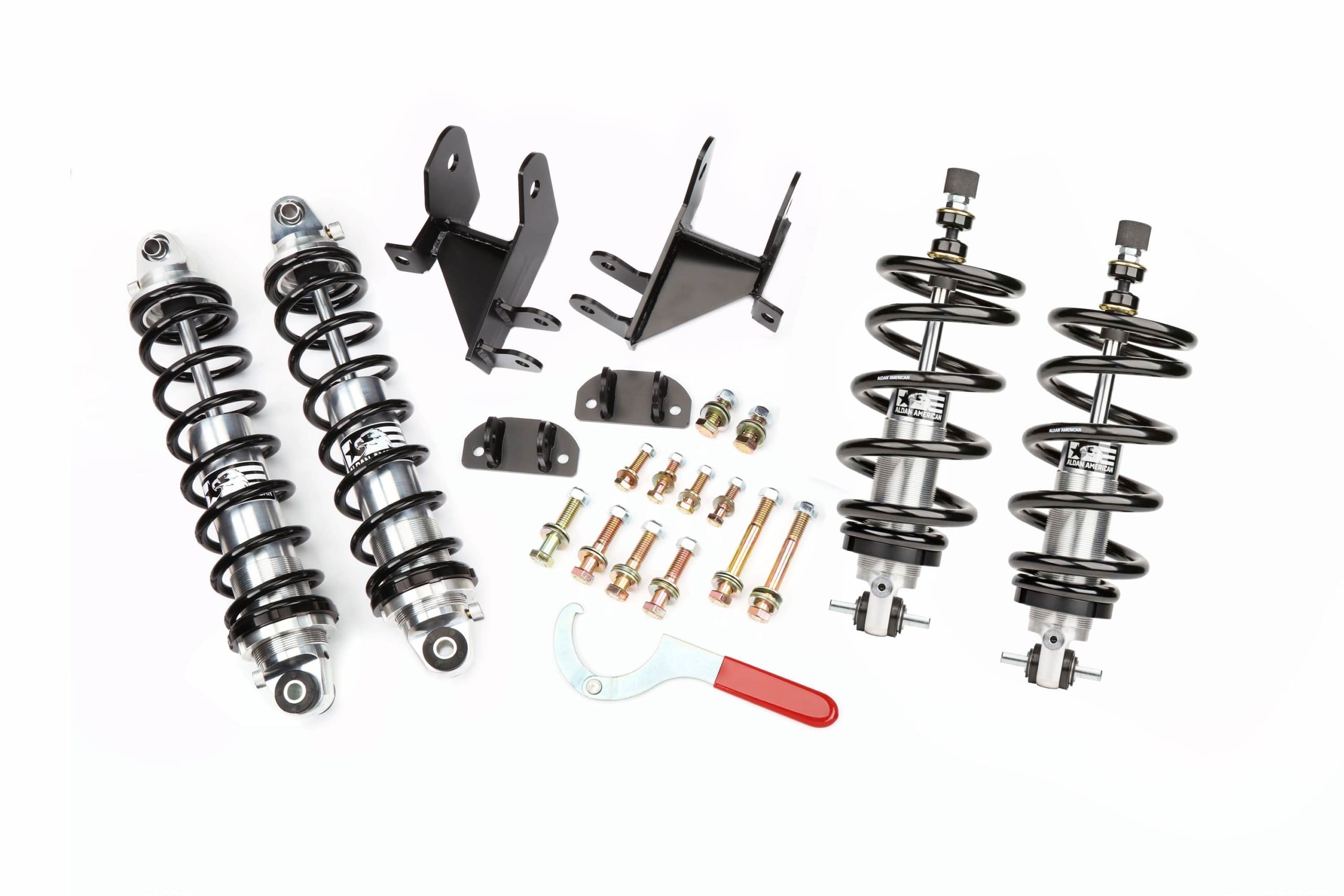 FEATURES & BENEFITS
Made in the U.S.A.
True Bolt-On Design
Properly Lowers 0.0-2.0" From Stock
Fully Adjustable – Improves Handling & Control
Smoother Ride on The Street
Easy To Tune With Turn Dial Adjustment – Set To Your Liking!
Aldan Shocks are Fully Rebuildable & Serviceable
Lifetime Warranty
Aldan American Pantiac GTO Suspension Upgrades
Pontiac sold 96,94 GTOs in the 1966 model, more than any other year. It was the first year the GTO was offered as its own model and not an optional package on the Tempest.
The 1965-1966 GTO featured a non-functional hood scoop. Owners could convert it into a functional cold air intake with a rare, dealer-installed kit.
Even with the upgrades, the first-gen GTOs brakes were dicey. Pontiac explored offering their 8-lug two-piece wheels with exposed drums integral to the hub, but it never made it to production. Pontiac resolved braking issues in 1967 with disc brakes.
In the 2011 motion picture "Drive," Ryan Gosling's character drives a 1973 Chevelle.
HOW CAN WE HELP YOU?
Call us and we will help you find the right part for your vehicle.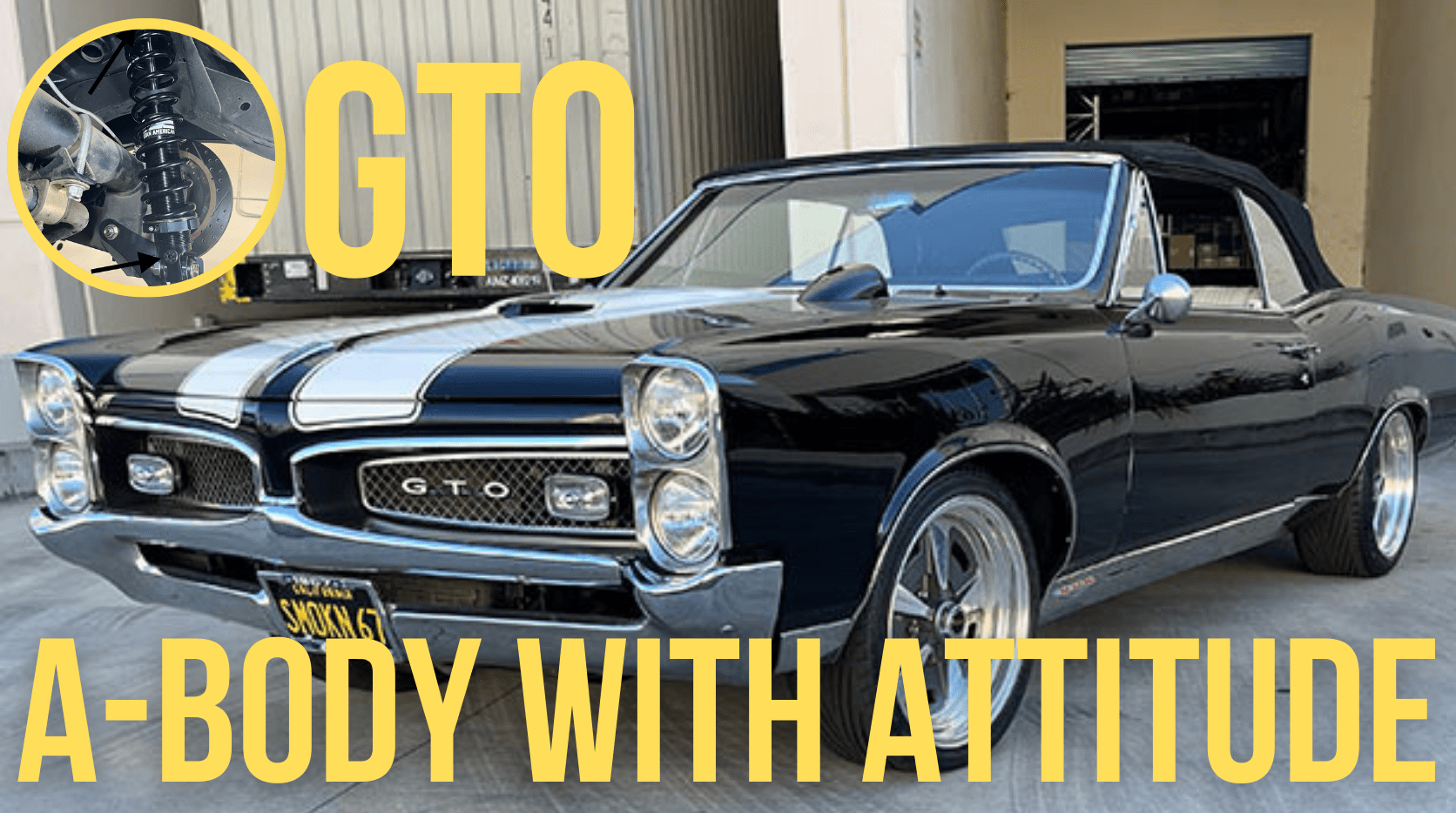 1964 – 72 GTO COILOVER INSTALL
Turn your 1964-72 GM A-Body into a handling machine in this GTO Coilover Install Guide. Aldan American coilover suspension kits for GM A-Body vehicles are a complete upgrade that takes a 60+ year old 1967 Pontiac GTO chassis from a dinosaur to a cornering monster! Aldan American GTO coilovers are available with either single or double adjustable shock valving.
ARTICLES & RESOURCES