Chevrolet Suburban Coilover Kits & Suspension Upgrades
1992-1999
Chevrolet Suburban Pickup Coilover Kit
Years: 1992-1999
Before 1992, SUVs were better known for their rugged utility than any accommodations for passenger comfort. They were basic, hard-riding machines. The eight-generation Suburban helped change that image with its smooth ride, modern car-like interior, and contemporary exterior appearance.
Based on the GMT 400 platform introduced four years prior on the C/K series trucks, the 1500 Suburban rode on an independent coil spring front suspension with leaf springs on the rear axle.
An excellent update for your 1992-1999 Chevy Suburban is an Aldan American coilover suspension kit. The kit includes single adjustable coilover shocks and cold-formed, high-strength coil springs. Single adjustable shocks are available for the rear suspension, providing an overall handling upgrade.
Each is a 100% bolt-on installation that does not require cutting or welding. Plus, with adjustable spring perches, you can lower ride height by up to 2.0-inches to get the stance you want.
Need a Different Year?
1995 – 1999 Chevrolet Tahoe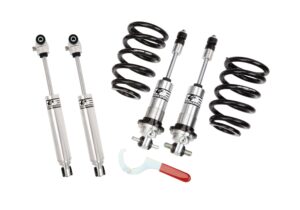 FEATURES & BENEFITS
Made in the U.S.A.
True Bolt-On Design
Properly Lowers 0.0-2.0" From Stock
Fully Adjustable – Improves Handling & Control
Smoother Ride on The Street
Easy To Tune With Turn Dial Adjustment – Set To Your Liking!
Aldan Shocks are Fully Rebuildable & Serviceable
Lifetime Warranty
Aldan American Chevrolet Suburban Suspension Upgrades
Every component of an Aldan American coilover suspension kit has been designed and developed with more than 40 years of experience in performance truck suspension.
Aldan coilovers are manufactured in the U.S. from lightweight, high-strength 6061-T6 billet aluminum, which is lighter and sheds heat better than steel. Every Aldan American shock is fully serviceable and rebuildable and comes with Aldan's Forever Guarantee.
With our adjustable front coilovers and rear shocks, you can custom-tune your Suburban's suspension for wherever you drive.
HOW CAN WE HELP YOU?
Call us and we will help you find the right part for your vehicle.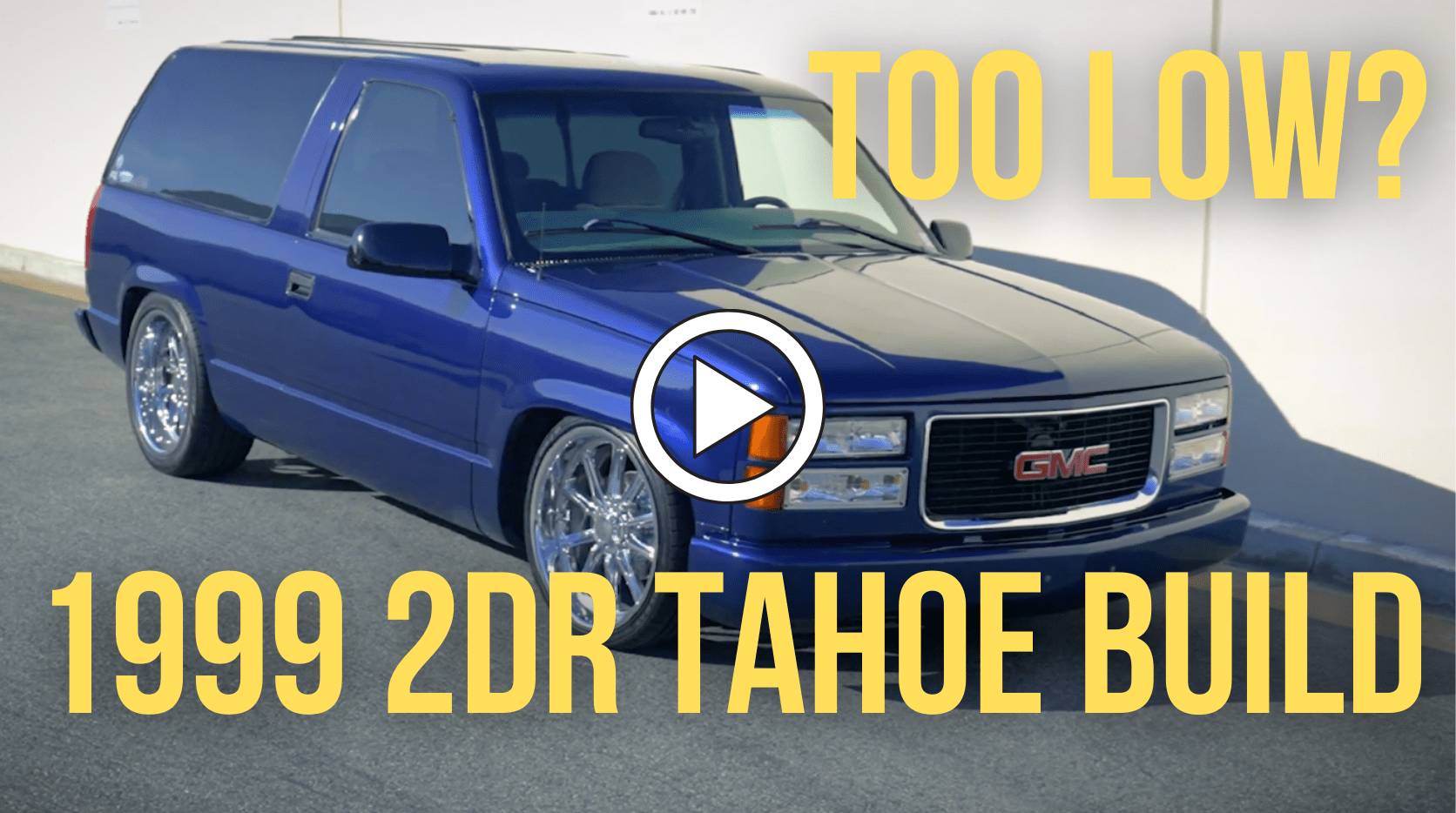 VEHICLE SPOTLIGHT | 99′ 2DR CHEVY TAHOE BUILD
Ernie and Eddie show us how us how it's done with their '99 2DR Tahoe. The current owner walks us through how he came about this killer build and the original builder gives us the full the story of this build. Like any good build it's an on going project! With the most recent update being Aldan American Shocks & Coilovers.
ARTICLES & RESOURCES