Oldsmobile 4-4-2 Coilover Kits & Suspension Upgrades
1968-1972
Second-Gen Oldsmobile 4-4-2 Coilover Kit
Years: 1968-1972
The Oldsmobile 4-4-2 was a unique model from 1968-1971, returning as an option package for 1972. 4-4-2 line-up featured a shorter 112-inch wheelbase on a full-perimeter frame.
The second generation of Olds 4-4-2 gave birth to one of the most desirable models in the muscle car era: the Hurst/Olds. The 515 4-4-2 buyers in 1968 have a choice of one of two 390 HP V8s with upgraded standard equipment, including disc brakes, heavy-duty cooling, and the FE2 suspension package.
An ideal upgrade for the 1968-1972 Oldsmobile 4-4-2 is an Aldan American coilover suspension package, which is 100% bolt-on with no cutting, drilling or welding required for an easy installation.
The Aldan American front coilover conversion is available with single- or double-adjustable shocks. The coilovers can be combined with single adjustable rear shocks, either as part of a package or separately, to provide more balanced handling.
Need a Different Year?
1964 – 1967 Oldsmobile 442
1973 – 1977 Oldsmobile 442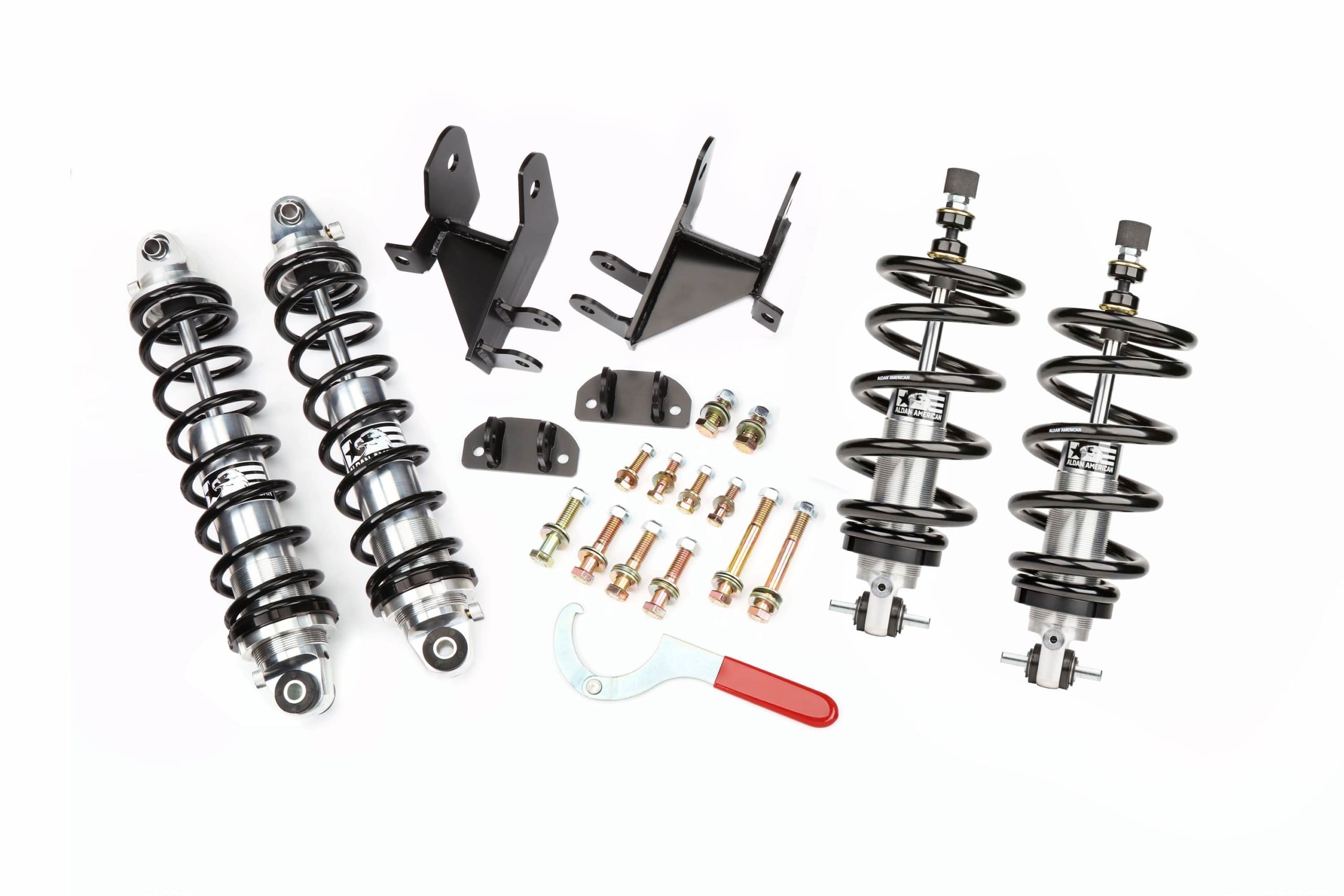 FEATURES & BENEFITS
Made in the U.S.A.
True Bolt-On Design
Properly Lowers 0.0-2.0" From Stock
Fully Adjustable – Improves Handling & Control
Smoother Ride on The Street
Easy To Tune With Turn Dial Adjustment – Set To Your Liking!
Aldan Shocks are Fully Rebuildable & Serviceable
Lifetime Warranty
Aldan American Oldsmobile 4-4-2 Suspension Upgrades
We have 40 years of experience in muscle car suspension, and all of our accumulated knowledge goes into the design and manufacturing of every Aldan American coilover suspension component.
Our double-adjustable front coilovers provide 180 unique combinations of settings. Plus, with Aldan American adjustable spring perches, you can lower the ride height by up to 2.0-inches.
With an Aldan American suspension system, Olds 4-4-2 owners can custom-tune their car's handling for wherever they drive — from Friday cruise nights to Saturday drags to a Sunday afternoon autocross.
HOW CAN WE HELP YOU?
Call us and we will help you find the right part for your vehicle.
ARTICLES & RESOURCES