Chevy SILVERADO 1500, GMC Sierra 1500 Suspension Upgrades
1999-2006
SILVERADO 1500: Coilover Kits & Suspension Upgrades
1999-2006
Upgrade your Chevrolet Silverado 1500, front suspension to coilovers with Aldan American's, Road Comp Series, front coilover conversion kits. Made in the U.S.A. Aldan NBS coilover kits are designed for an OEM like fitment that offer greater tunability and a wide range of ride height adjustment for the ultimate in suspension handling and performance. Aldan coilovers are easy to install and include everything you need to bolt-on to your factory, or aftermarket control arms. Front coilovers from Aldan will lower 0.0-2.0″ when installed. If you have a Chevrolet Silverado 1500 and are looking to achieve the perfect stance as well as gain a smoother, more consistent ride – Check out Aldan Road Comp Series coilover kits.
Need a Different Year?
1988 – 1998 Chevrolet C1500
1999 – 2006 Chevrolet C1500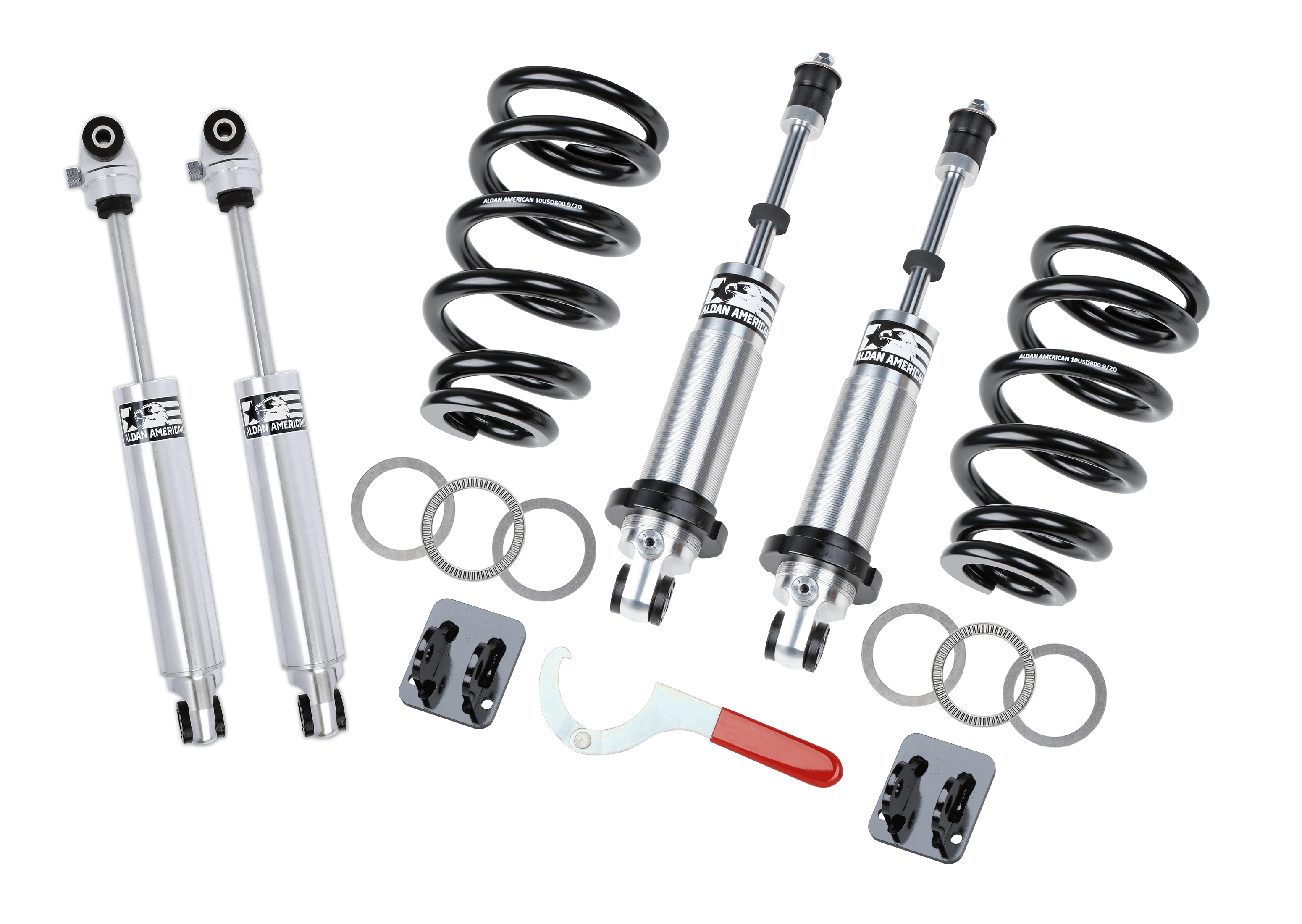 FEATURES & BENEFITS
Made in the U.S.A.
True Bolt-On Design
Properly Lowers 0.0-2.0" From Stock
Fully Adjustable – Improves Handling & Control
Smoother Ride on The Street
Easy To Tune With Turn Dial Adjustment – Set To Your Liking!
Aldan Shocks are Fully Rebuildable & Serviceable
Lifetime Warranty
Aldan American Chevrolet Lowering Kits & Suspension Upgrades
Before it became a legendary name among all pickup trucks starting in 1999, the Silverado had been the name of a trim level on Chevy's long-running C/K truck series. The rest is history, and history is on your side, because it became the best selling full-size pickup of all time. That means there are plenty of Silverados on the road, and better yet, a full range of high-performance Adan American suspension accessories to design your ride. Who says you can't change history?
HOW CAN WE HELP YOU?
Call us and we will help you find the right part for your vehicle.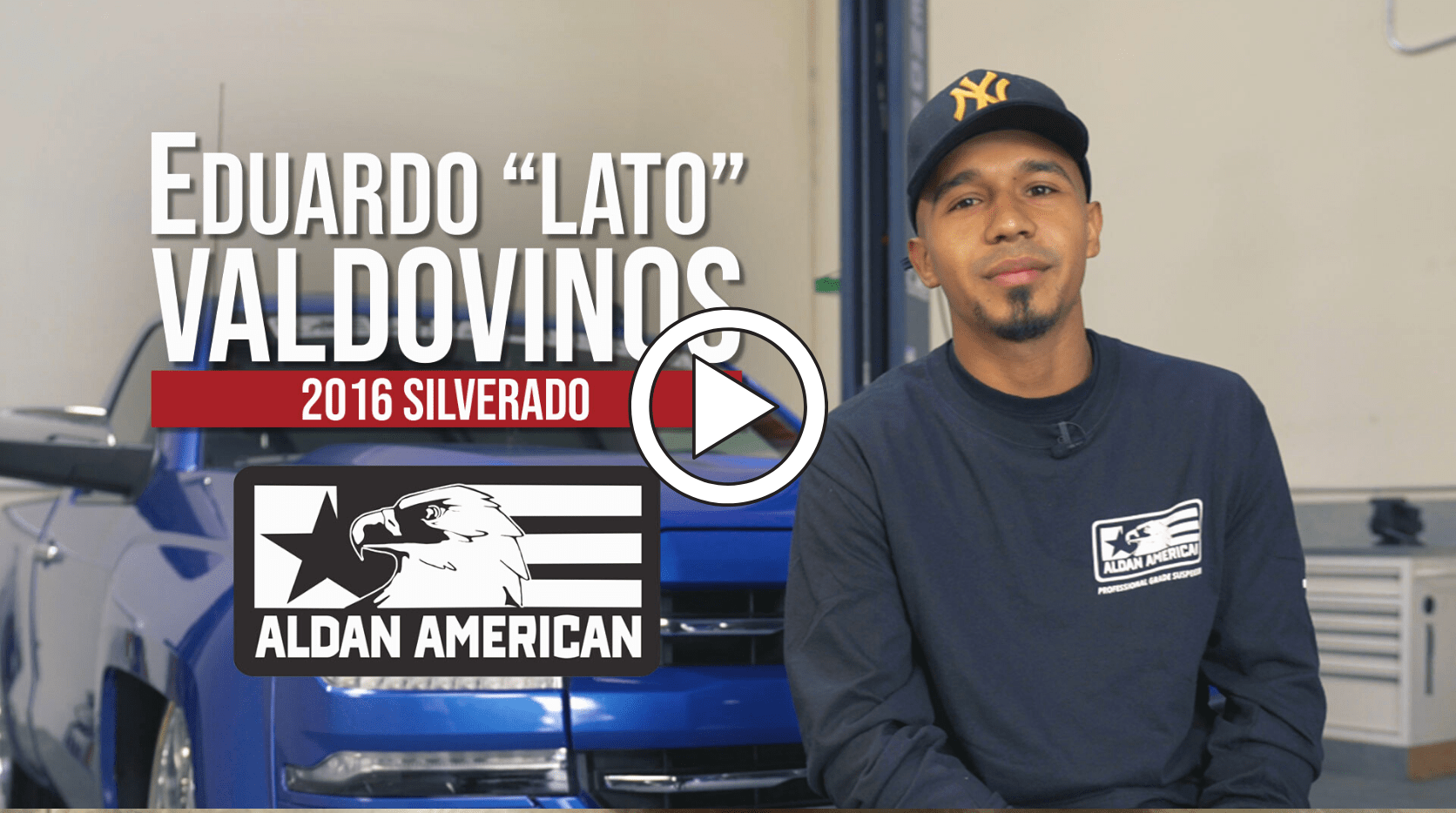 2016 CHEVY SILVERADO | LALO VALDOVINOS
Lalo unveils his 2016 Silverado short bed fully equipped with Aldan American adjustable coilovers.
This 2 wheel drive Chevy Silverado 1500 is equipped with our Aldan, front coilover conversion kit for the 99-06 NBS trucks. On the rear, this pickup is equipped with a 4-link kit from Gomez Drops with Aldan Phantom Series coilovers and Aldan coil-springs.
ARTICLES u0026 RESOURCES