Chevrolet 1500 Coilover Kits & Suspension Upgrades
2007-2013
Chevrolet 1500 Pickup Coilover Kit
Years: 2007-2013
The second-generation Chevrolet Silverado 1500 is constructed on a fully-boxed ladder frame. The track width of the Silverado was increased by about three inches in front and a half-an-inch in the rear. At its launch, Chevrolet stated the increased track width would increase stability.
The front suspension on the GMT900 platform is fully independent, while the rear is a solid axle with leaf springs. Other updates included new rack-and-pinion steering and larger brakes.
Whether you're starting with the base Z83 suspension, the sportier Z85 or the performance-oriented Z60 package, an excellent update is an Aldan American coilover suspension conversion kit.
The kit includes single adjustable coilover shocks, linear rate Aldan springs, brackets, and hardware – everything needed for bolt-on installation with no cutting or welding. Plus, with adjustable spring perches, you can lower ride height by up to 2.0-inches to get the stance you want.
Need a Different Year?
1988 – 2007 Chevrolet Silverado 1500
1988 – 1998 Chevrolet C1500
1999 – 2006 Chevrolet C1500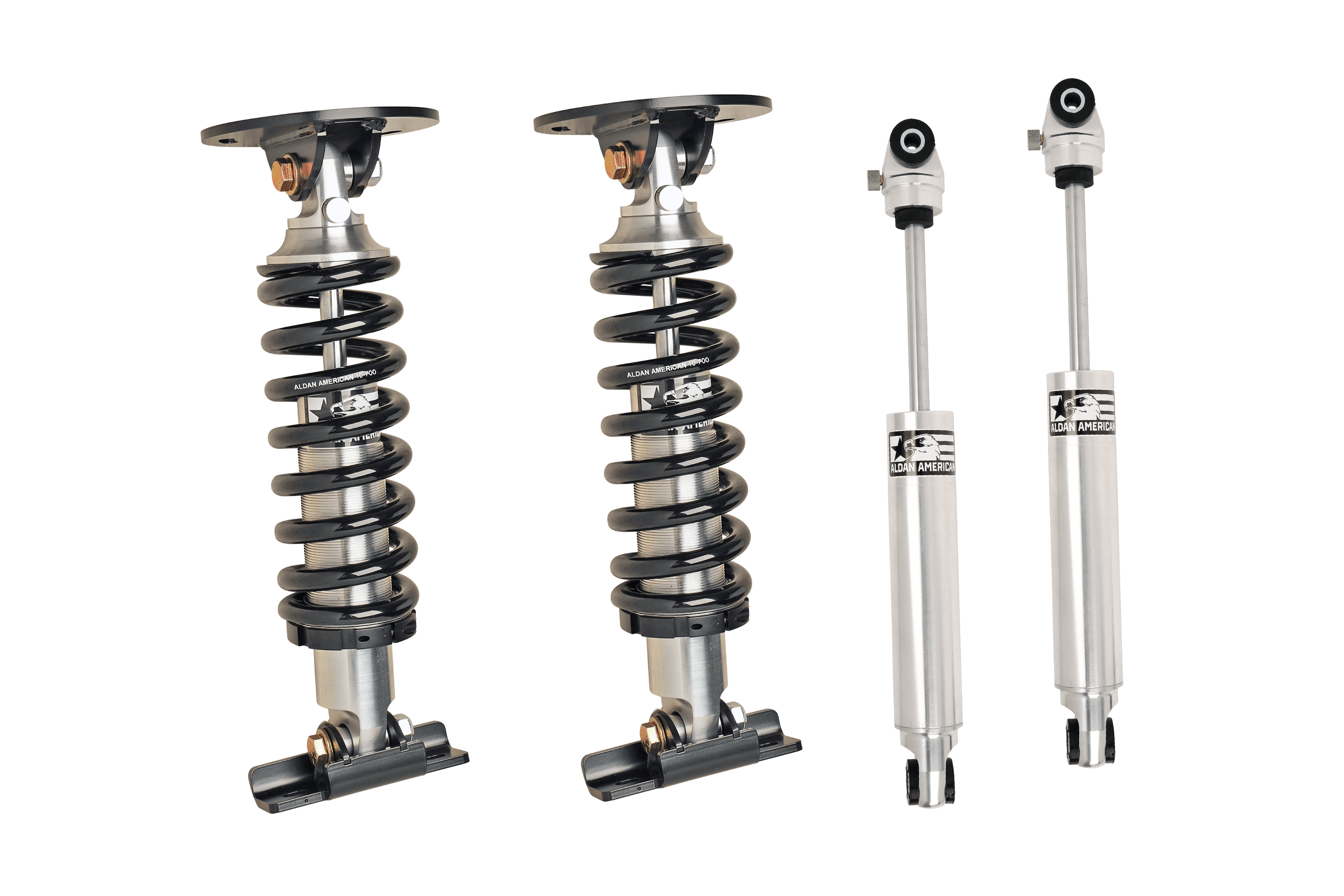 FEATURES & BENEFITS
Made in the U.S.A.
True Bolt-On Design
Properly Lowers 0.0-2.0" From Stock
Fully Adjustable – Improves Handling & Control
Smoother Ride on The Street
Easy To Tune With Turn Dial Adjustment – Set To Your Liking!
Aldan Shocks are Fully Rebuildable & Serviceable
Lifetime Warranty
Aldan American 1500 Lowering Kits & Suspension Upgrades
The four-door extended cab second-gen Silverado featured a new rear door hinging arrangement where double hinges allowed the back doors to open a full 170 degrees.
For the first time, an integrated trailer brake controller was available on Silverado pickups starting with the 2007 model year.
More good news for those towing with their second generation Silverado came as part of the 2012 upgrade with trailer sway control and hill start assist were made standard on all models.
HOW CAN WE HELP YOU?
Call us and we will help you find the right part for your vehicle.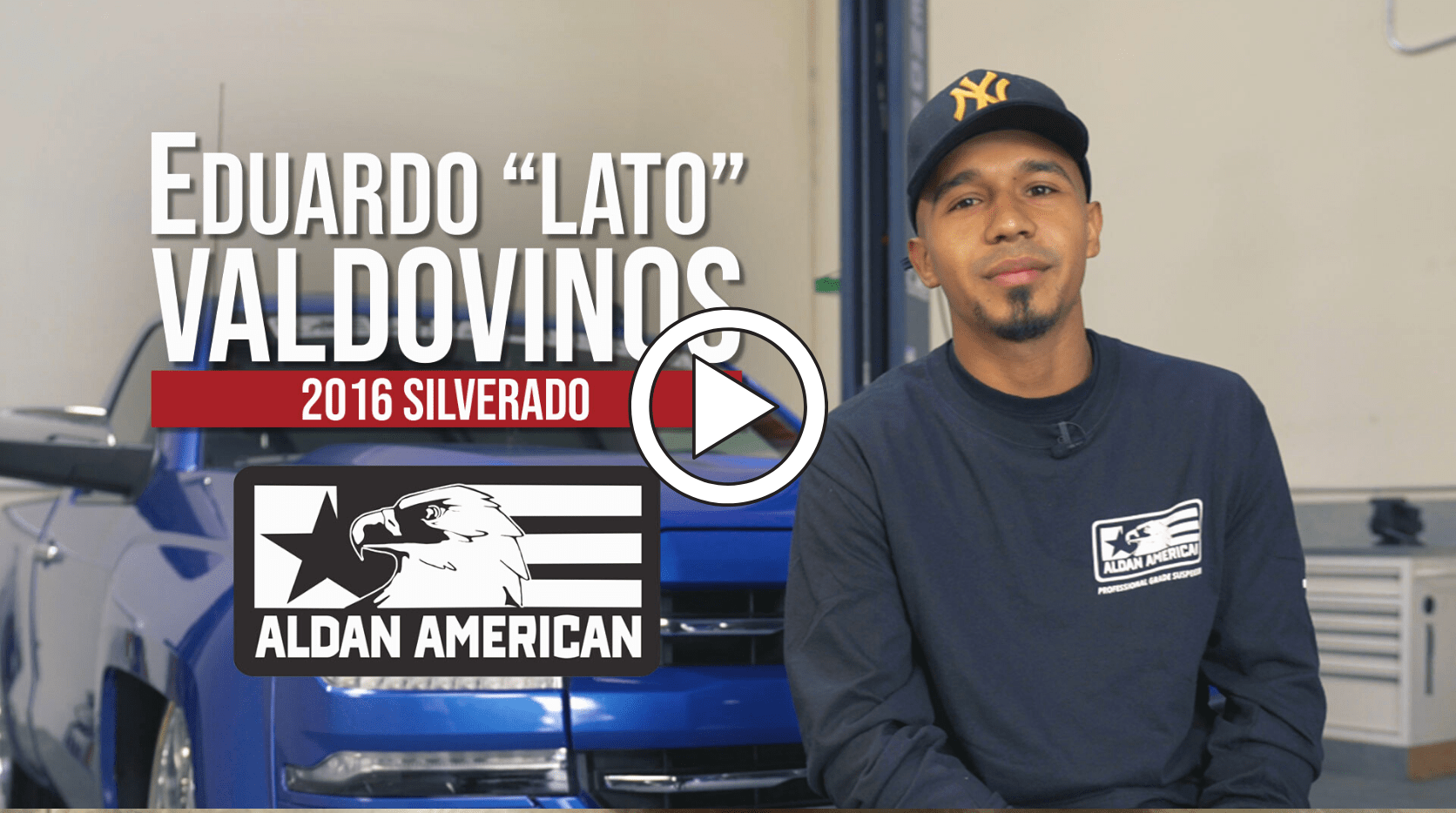 2016 CHEVY SILVERADO | LALO VALDOVINOS
Lalo unveils his 2016 Silverado short bed fully equipped with Aldan American adjustable coilovers.
This 2 wheel drive Chevy Silverado 1500 is equipped with our Aldan, front coilover conversion kit for the 99-06 NBS trucks. On the rear, this pickup is equipped with a 4-link kit from Gomez Drops with Aldan Phantom Series coilovers and Aldan coil-springs.
ARTICLES & RESOURCES