The second generation of Chevrolet's Camaro was produced from 1970-1981 and was General Motors encore to the highly successful first gen Camaro's that were produced from 1967-1969.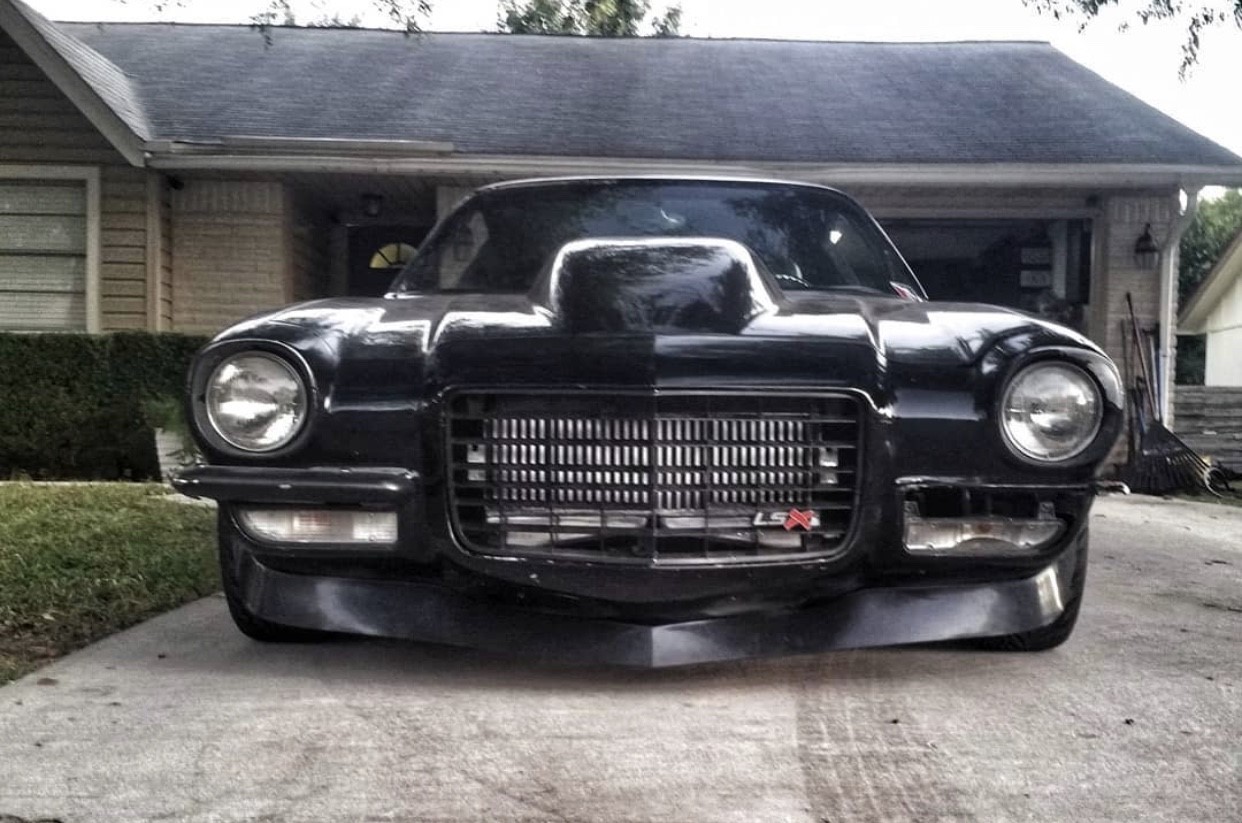 4-speed Muncie transmissions, 350 c.i., 396 c.i. V8's, split bumpers and RS/SS, RS, SS and a multiple array of trim packages made the second gen Camaro one of the most popular muscle cars of the 70's, 80's and today.
Benefits of Installing a Suspension Kit on a 2nd Gen Camaro
Chevrolet Camaro's from 1967-1981 were a uni-body design with a front suspension that included shocks with traditional coil springs. For the rear suspension, GM outfitted the 2nd gen Camaro with leaf springs and non-adjustable shock absorbers.
How highly capable these suspension systems were, there was still tons of room for improvements found in aftermarket, 2nd gen Camaro suspension kits.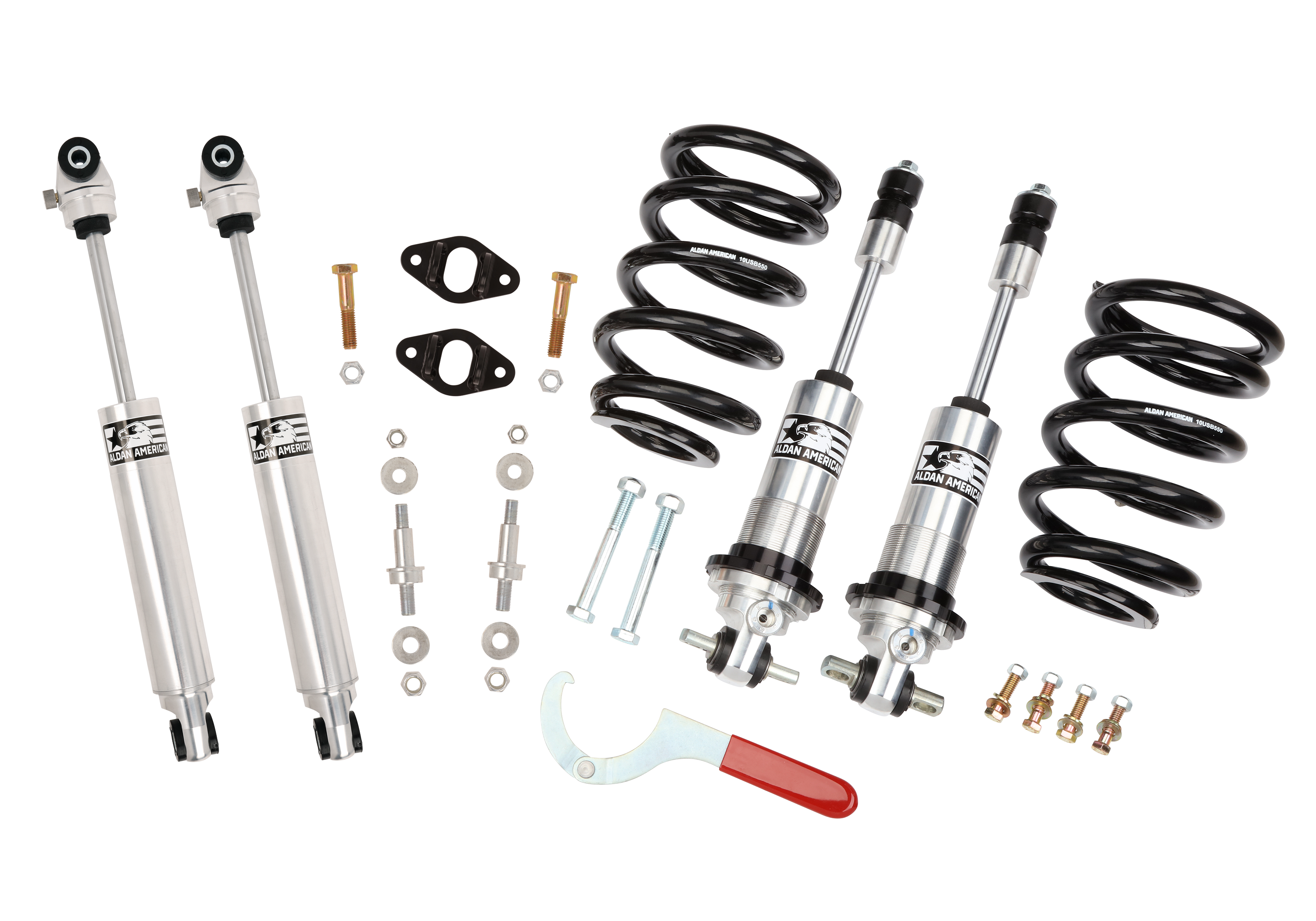 Today, second gen Camaro and f-body owners have a suspension lowering kit built for their specific needs. New technology like coilover suspension, high-tensile coil springs, sway bars and tubular control arms are just a few suspension mods that can make an classic Camaro ride like a Cadillac and handle like a supercar.
Setting Up Your New Suspension
There are several ways to set your 2nd gen Camaro's suspension up for success. Based on your budget and skill set, here are a few ways you can properly lower your Camaro, improve handling and drivability.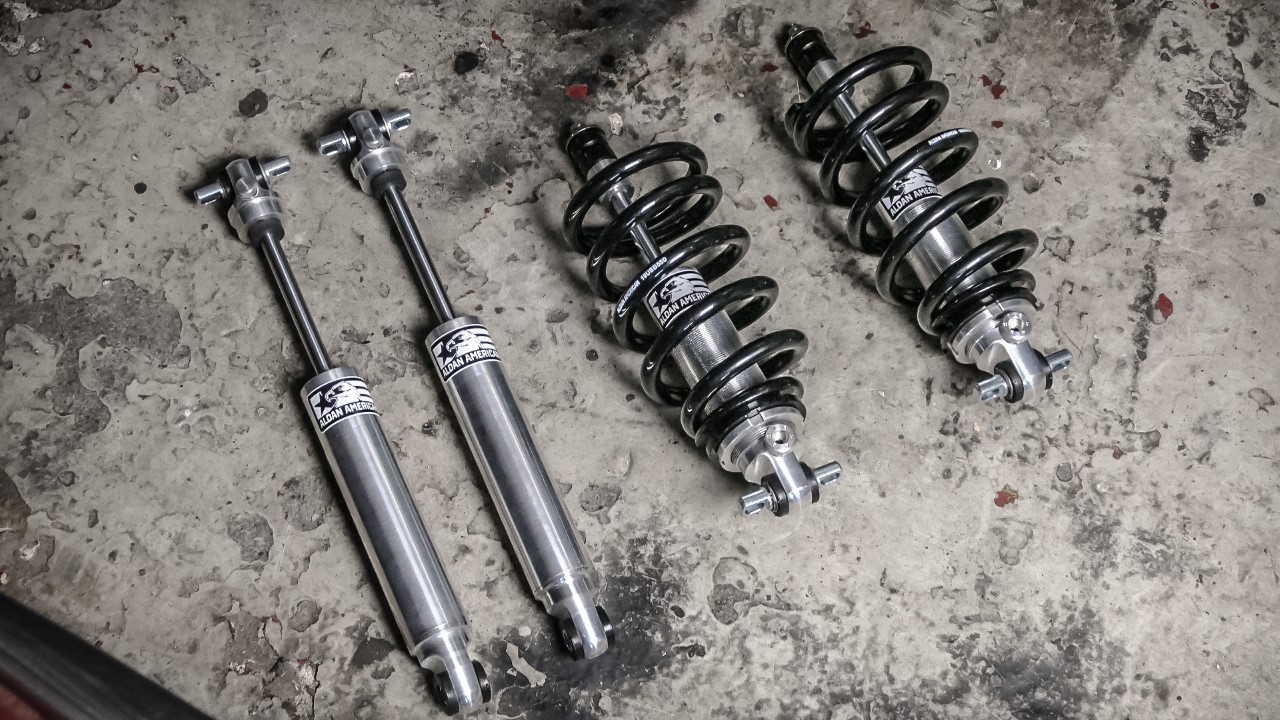 Buying a full custom Camaro chassis. This is one way to add new control arms, spindles, coilovers or airbags as well as a 4-link suspension with aftermarket disc brakes. This would be a stage 5 option and depending on which manufacturer you go with, you're looking at spending $10K-$30K on the chassis + labor if you're having a shop do the install/swap.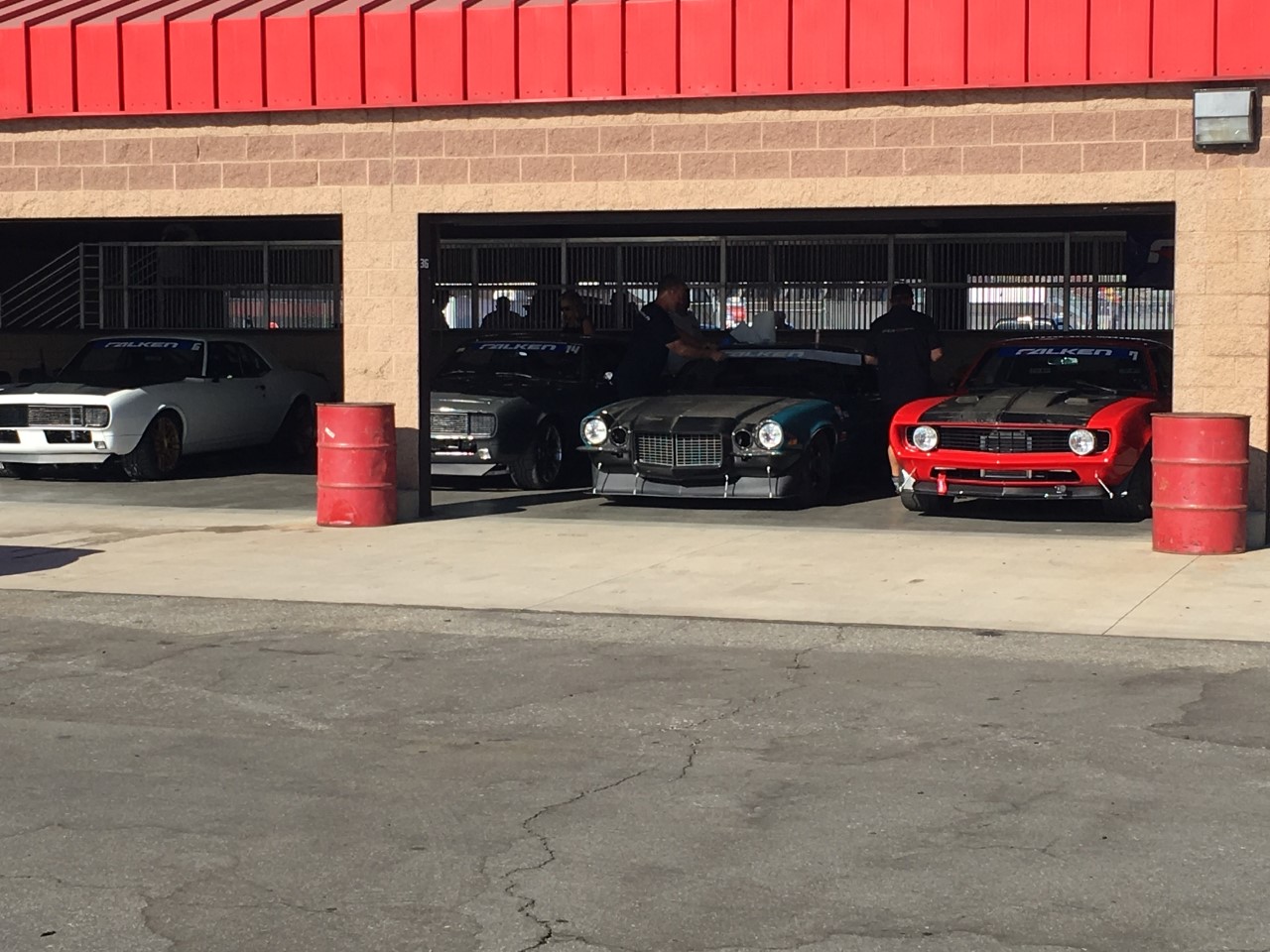 Adding IFS (Independent Front Suspension) to your Camaro. This option adds a front crossmember with tubular control arms, disc brakes, rack & pinion steering, coilovers or airbags, spindles and disc brakes. This suspension solution for the front Camaro suspension will set you back $3K-$7K (+ labor for the swap) for a quality IFS depending on which options you select. Several manufacturers offer bolt-on as well as weld-on IFS or front clip solutions (Front clips are a complete front sub-frame that you can weld or bolt onto your 2nd gen Camaro).
Bolt on or weld-on rear 4-link kit. If you're looking to have race ready rear suspension and are looking to replace your factory, rear leaf springs with coilover shocks or airbags, you're going to need to convert to a link type suspension. There are several bolt-on and weld in 4-link suspension kits available for the 2nd gen Camaro. A good kit will typically run $2K-$5K based on which options you select (+ Labor).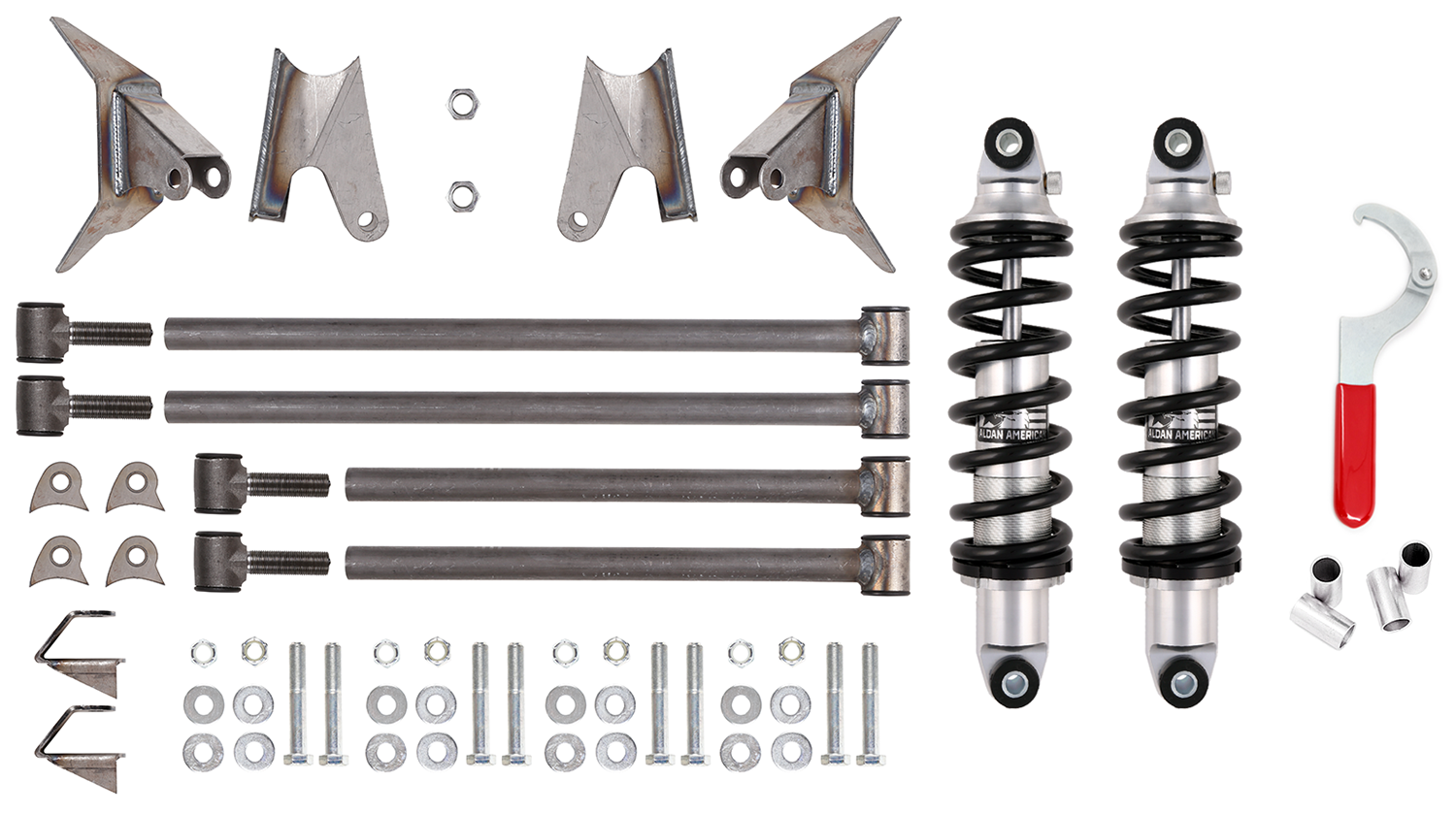 Choosing a U.S.A. made suspension lowering kit for your second gen Camaro can be easy when you have a clear idea of what your looking to achieve, gain and spend in regards to the finished product, time, money and effort.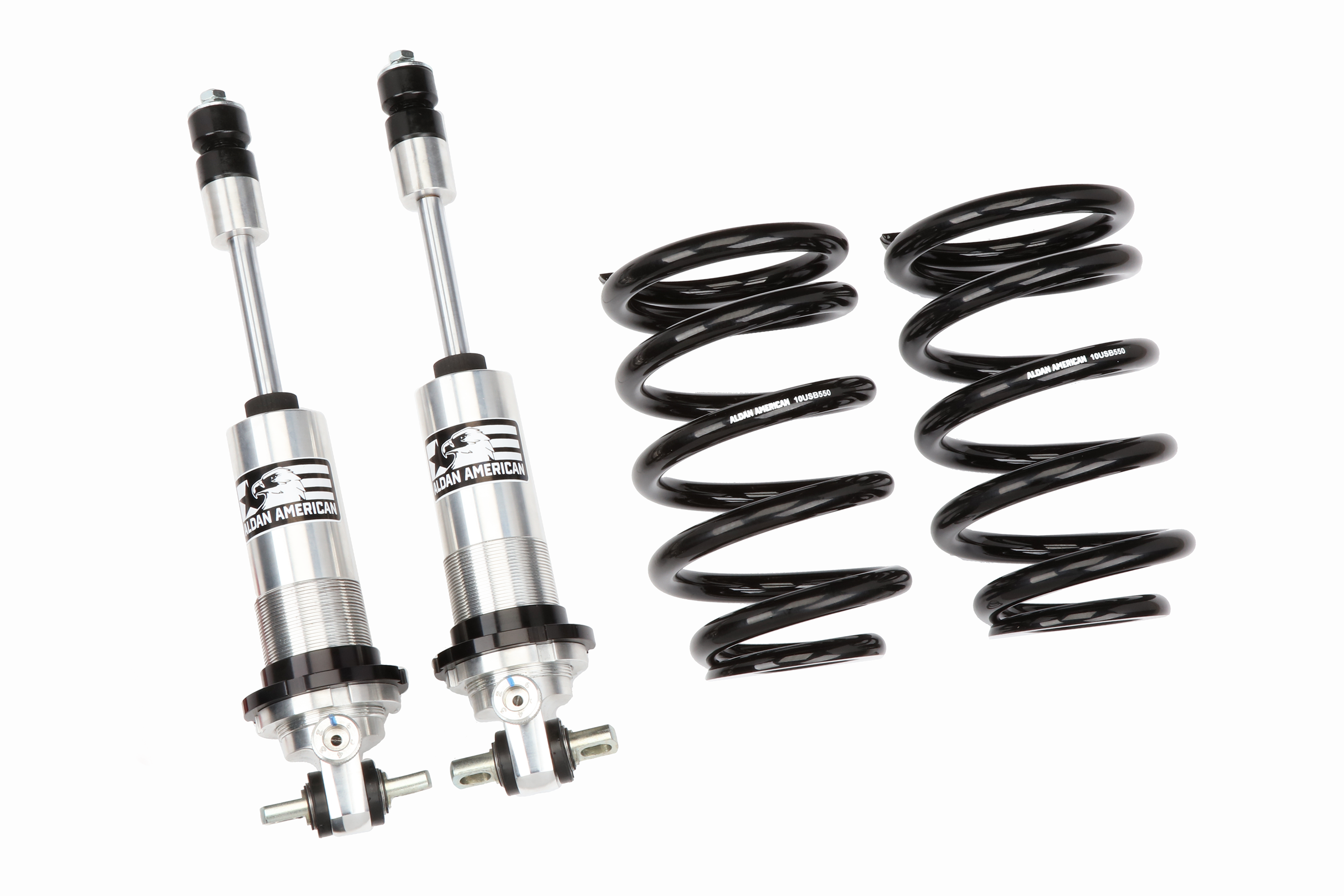 2nd gen Camaro suspension kits that are fully bolt-on and can be used with factory or aftermarket control arms are a highly effective and economical way to get adjustable front suspension that will improve ride quality and on-road comfort. A high quality, bolt-on front coilover kit for the 2nd gen Camaro typically runs between $500-$700 and includes everything you need to convert your front suspension to coilovers.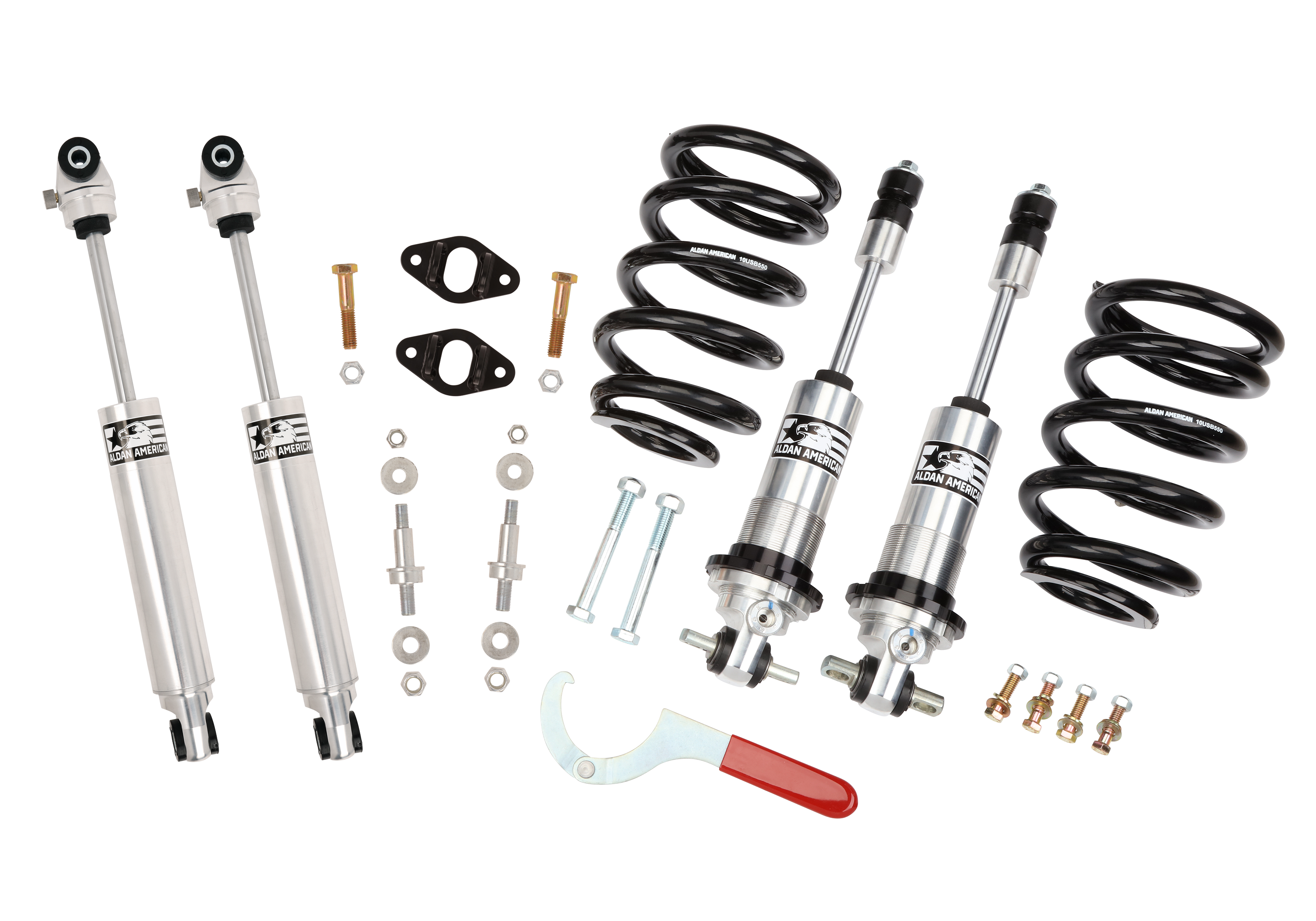 Adjustable shocks for the rear suspension are a good way to go if you're looking for a smoother, more consistent ride while keeping or upgrading to a factory leaf spring style spring. A good set of adjustable rear shocks will run $100-$300 per shock.
Springs
If you have an early Camaro, one of the most economical ways to lower your car is to swap the springs for a lowering spring. This is a great option to lower your ride.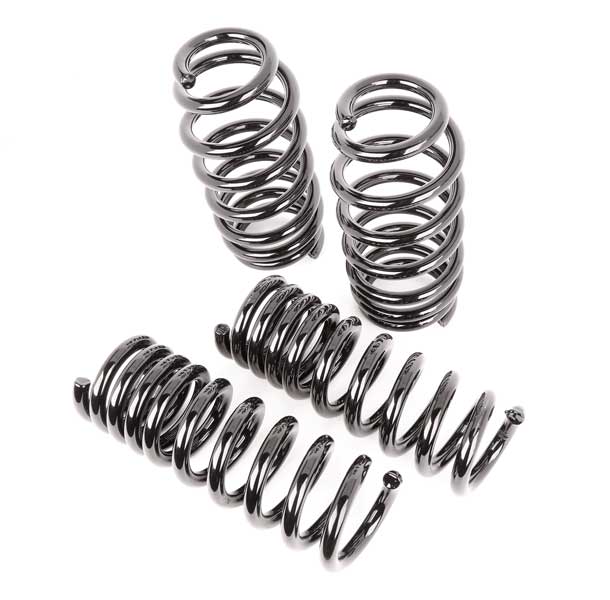 The down-side to lowering springs is that once installed, you're set at that ride height indefinitely (Can't adjust up or down) so make sure you measure and account for any spindle drop as well as any additional drop that may come from upgrading to tubular control arms. Find even more 2nd gen Camaro suspension kits that are perfect for your Camaro or classic f-body car.
Sway Bars
Benefit of the 2nd gen Camaro platform is on these cars you have a ton of options for high quality, aftermarket sway bars (aka anti-roll bars). Upgrading your sway bar on the front and rear of your Camaro will allow you to reduce body roll as well as improve understeer or oversteer on your vehicle. Sway bars control the side movement of the vehicle and connect the left and ride side of the vehicle so they are pushing, and pulling together in one fluid motion. You can use sway bars to further tune your cars suspension and cornering abilities. Aftermarket sway bars are great for street use, autocross road racing applications.
Bushings
Updating any and all bushings on a classic muscle car is always a good idea. When converting to coilovers or adding new shocks to your Camaro, one of the major benefits is these 2nd gen Camaro suspension kits include new polyurethane bushings. If you ever wear out bushings on a quality set of coilovers or shocks, you can always replace them.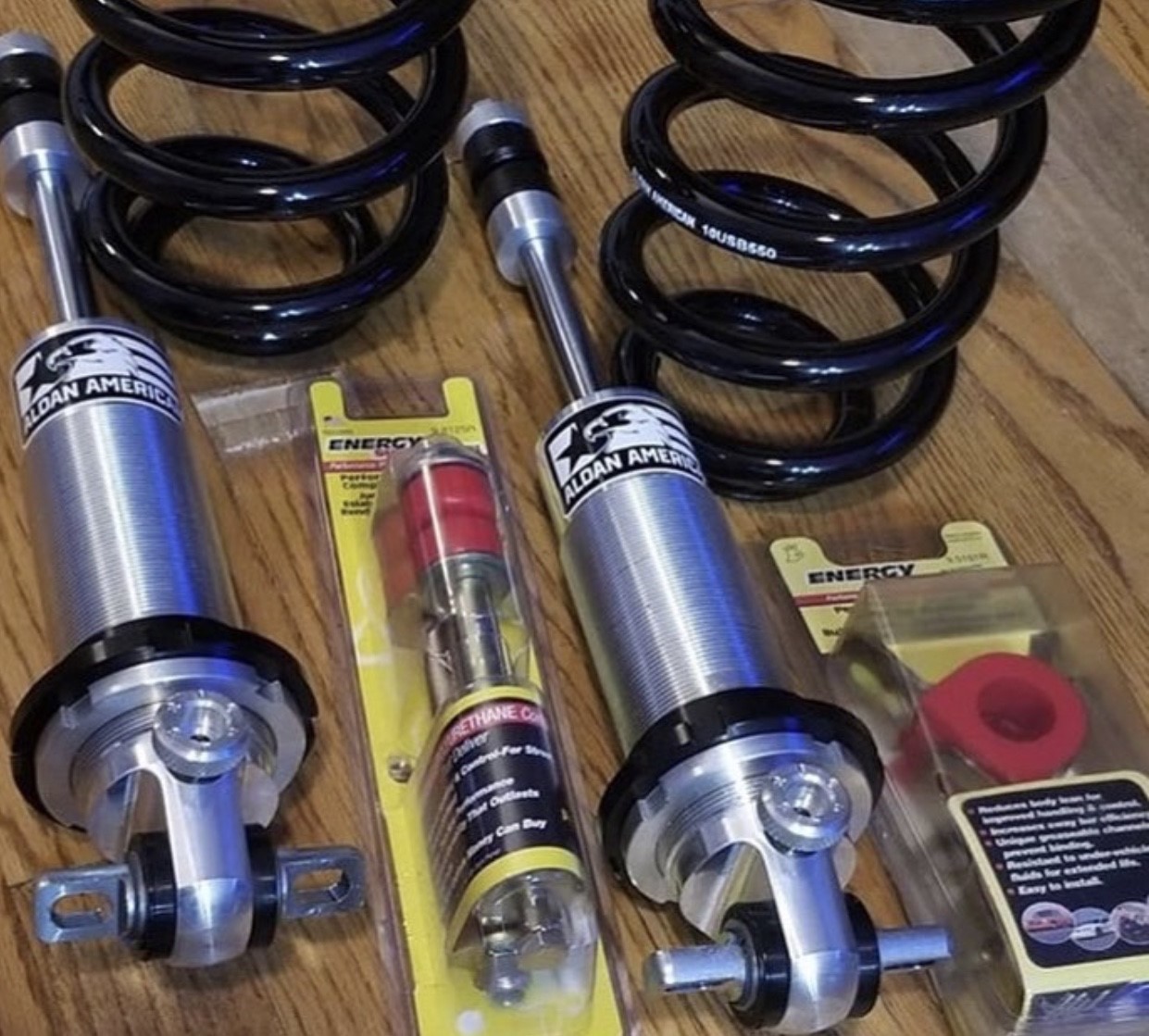 Polyurethane is going to offer a quieter, smoother ride when cruising or at the track. A worn bushing is bad and we always recommend inspecting bushings on a routine basis to make sure everything on your cars suspension is traveling and operating as it should. Chassis bushings, sway arm end link bushings as well as control arm bushings are all things to go through and inspect if you own, are acquiring or building a classic 2nd gen Camaro or any classic car or truck.

Hardware
When upgrading your suspension, rung grade 5 or grade 8 hardware wherever possible. With our 2nd gen Camaro suspension kits we offer grade 8 bolts to for lower factory control arms. The higher the grade of bolt, the greater the tensile strength which means it's going to take a lot more force for that bolt to bend or break. Updating and upgrading hardware is always a good idea. When you're ordering new suspension parts, ask if new hardware is included and check the grade and spec to make sure this will hold up to how you plan on using your car.
Getting the Height Just Right
For muscle car owners, it's all about that stance. When selecting the perfect suspension lowering kit you've got to ask yourself, "Is this going to look right with the wheels, tires and additional suspension equipment I'm running?"( i.e. control arms, drop spindles, 18", 20"+ wheels, and anything else that may effect the suspension height and geometry). Measure twice, order once. The benefit of coilovers vs. a static spring and shock setup is with coilovers you gain the benefit of being able to raise and lower your stance which will allow you to get your ride-height exactly where you want it to be. Closing up fender gap and still having enough clearance to clear larger wheels & tires and eliminating any rubbing or contact that may come with a replacement spring and shock combination. Having adjustability is one way to get the stance on your 2nd gen dialed in perfectly.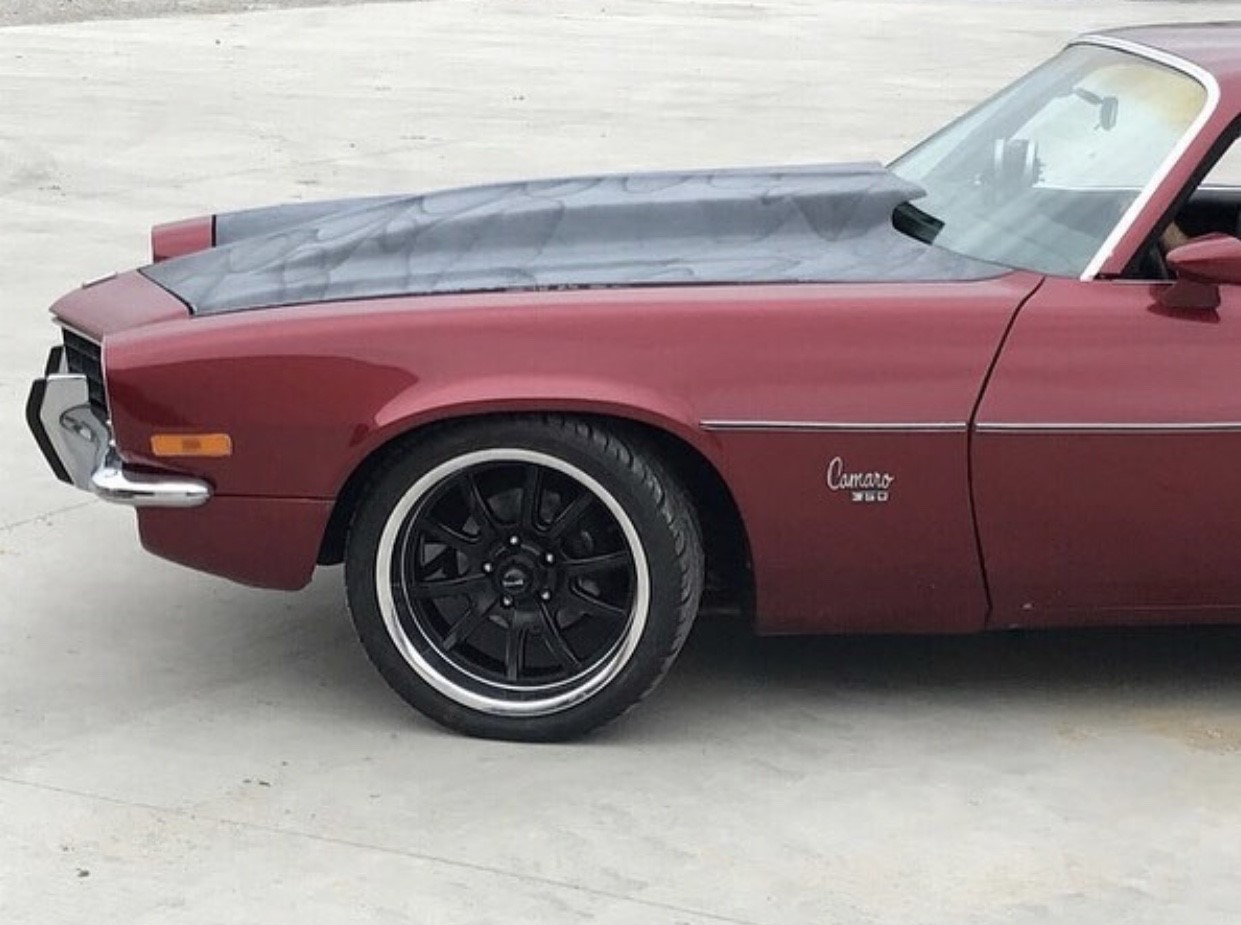 If you have a classic 2nd gen Camaro, you've got one of the most iconic muscle cars ever made. Updating the suspension one way to bring your car's handling and performance into the 21st century. We've laid out several ways you can achieve the best suspension upgrade and combination for the 2nd gen Camaro above.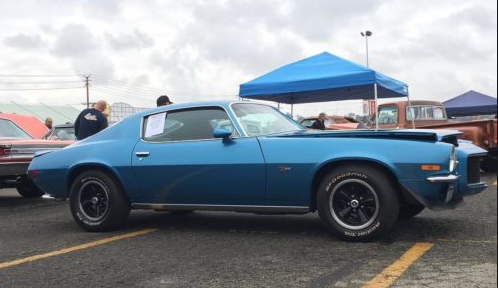 If you're looking for 2nd gen Camaro suspension kits made here in the U.S.A. that are easy to install, full adjustable, check out our full line of Aldan American bolt-on suspension upgrades for your classic Camaro below.
Upgrading Stock 2nd Gen Camaro Suspension System With Aldan American
"2nd gen camaro suspension kits"
Discover the difference with Aldan American's suspension kit upgrades to handle all your high performance driving needs. Shop our 2nd Gen Camaro Suspension Kits today and get free shipping on orders $199 and up!