Top 3 Muscle Car Suspension Upgrades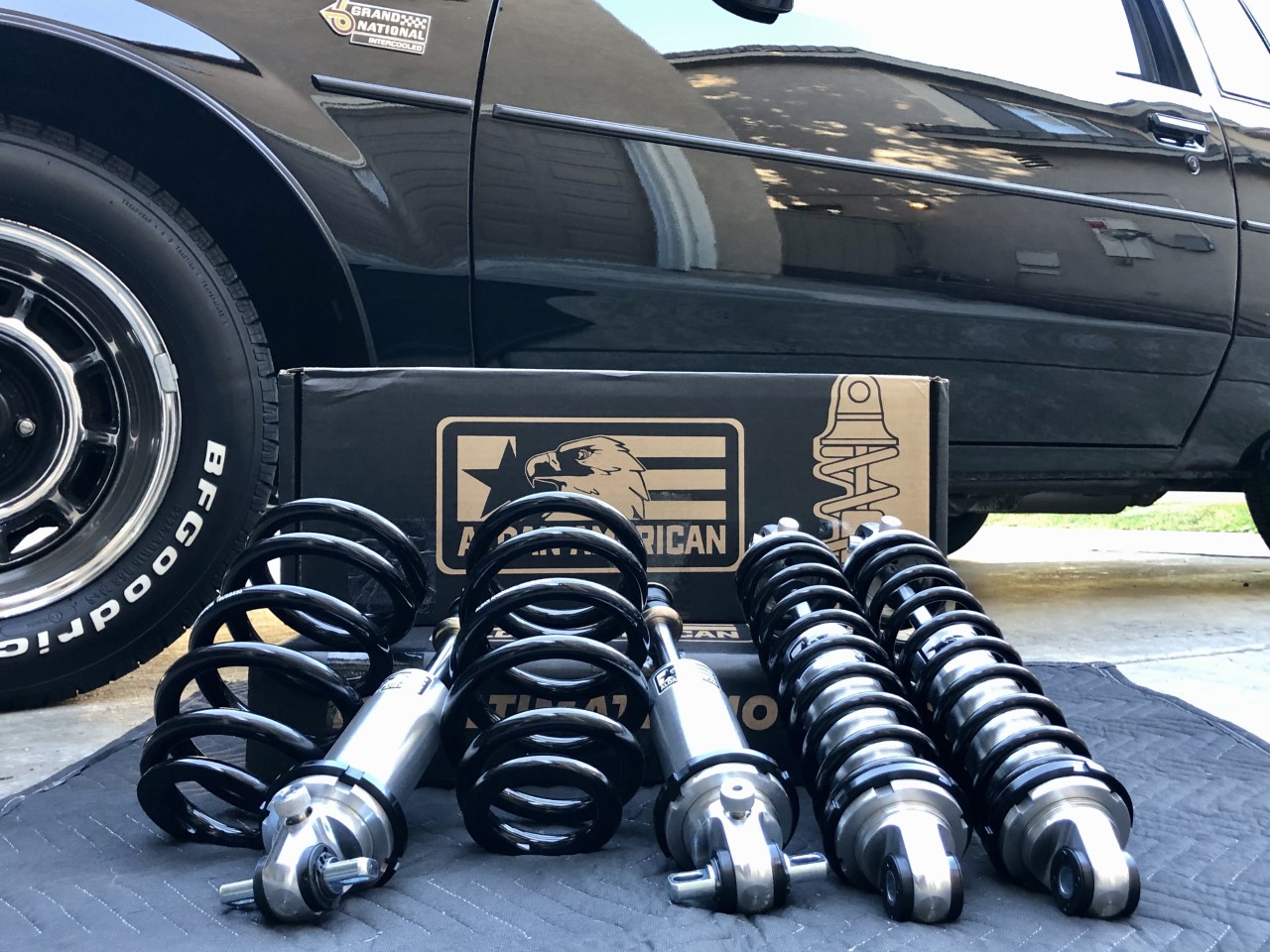 April 1, 2020
If you own or plan on building a classic American muscle car, you've got a ton of options to upgrade your suspension. We break it down into our Top 3 Suspension Upgrades you can do today.
Muscle cars from the 60's, 70's and 80's are timeless classics that had great suspensions for the time. With advancements in technology, classic muscle car owners have the ability to bolt-on modern day suspension to their classic rides for an improved driving experience.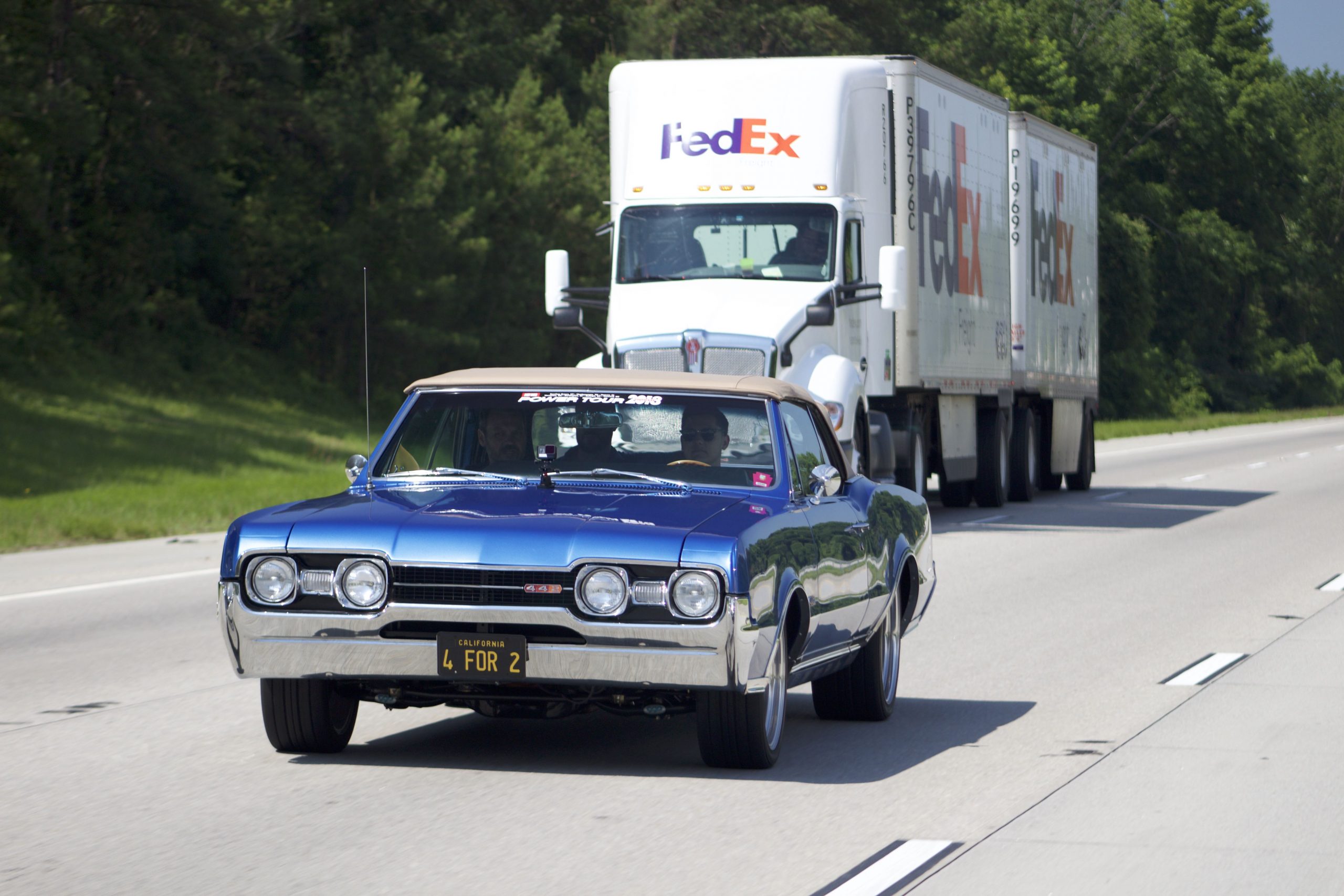 If you're looking to improve handling, responsiveness and the overall performance of your muscle car suspension here are our top 3 picks for suspension upgrades you can buy today.
Coilovers
Most muscle cars use a gas shock and coil spring. These setups are great, but if you're doing an LS swap in a classic GM muscle car, or running 18" wheels on your classic Ford muscle car; these types of performance upgrades can be enhanced by running a coilover shock.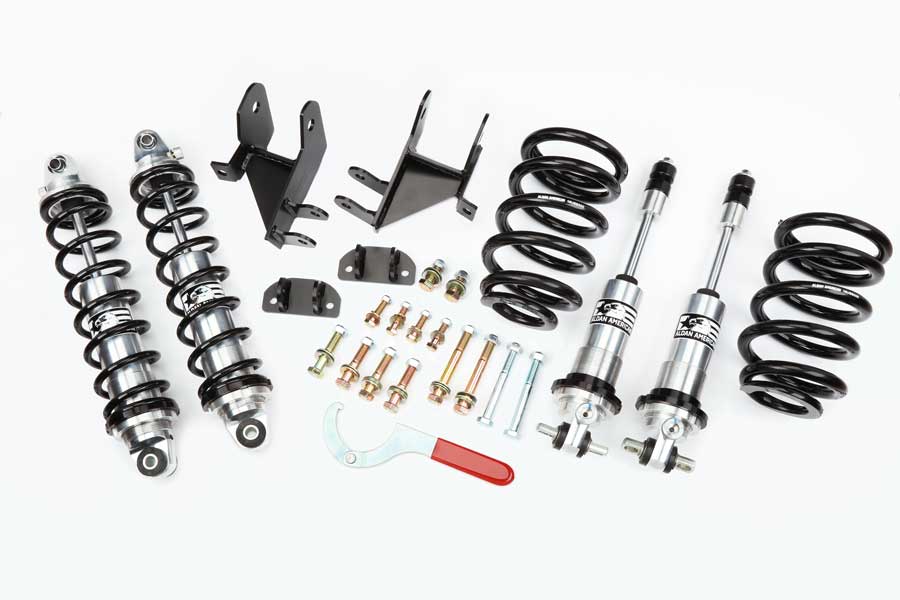 Coilover shocks combine a shock and spring and offer the ability to gain adjustable ride height (You can raise or lower your vehicle to achieve the height you're looking for). Having the ability to raise and lower your stance makes it possible to eliminate fender gap (Gap between your tire and fender) as well as lower your cars center of gravity (Improves handling and cornering). If you're looking to lower your classic Ford, check out our Mustang Coilovers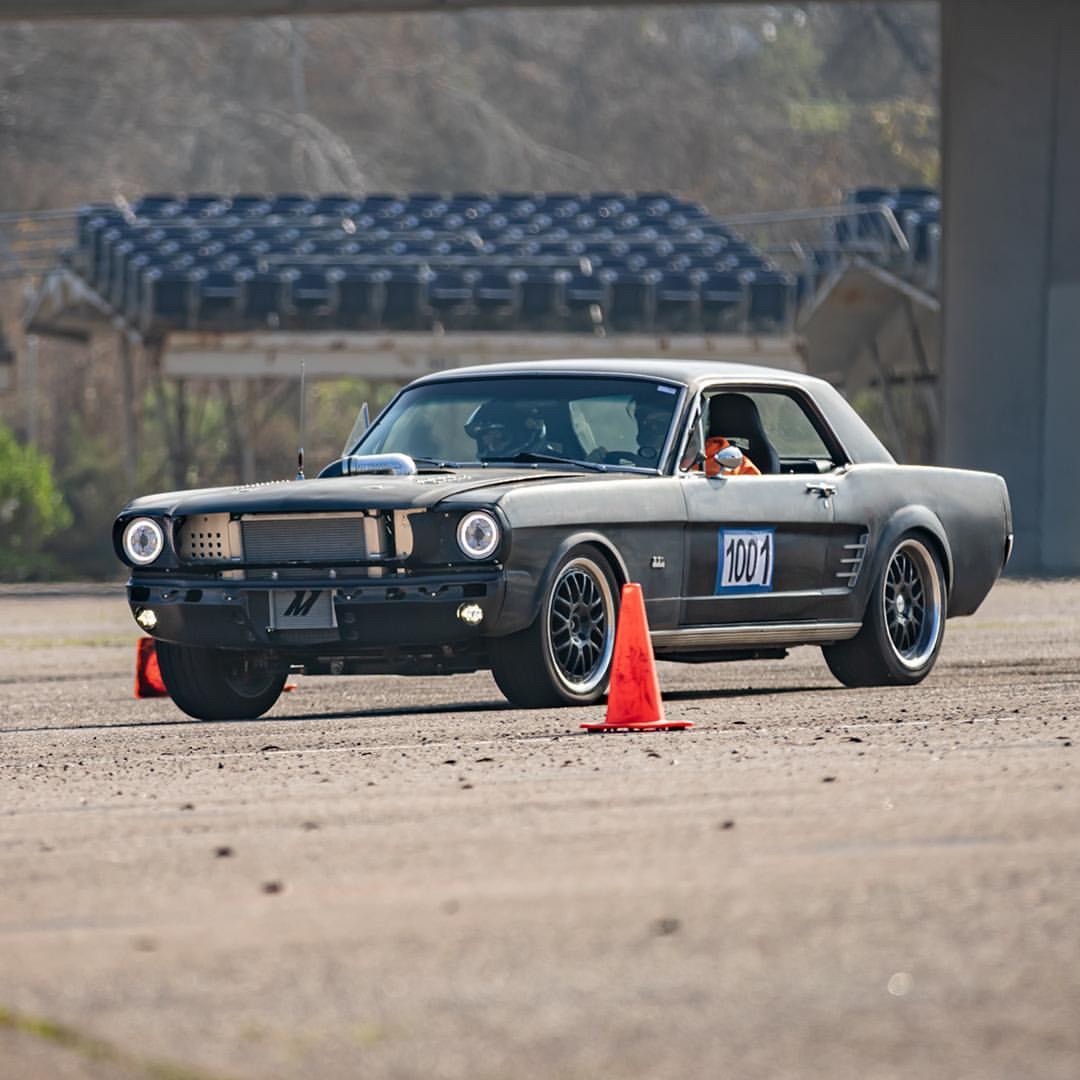 With coilover shocks, you also gain the ability to control the speed at which the shock operates. Controlling the rebound or compression of a shock controls the speed in which the coilover reacts to cornering, launching and cruising. Coilovers offer the ability to tune your ride quality to your driving preference.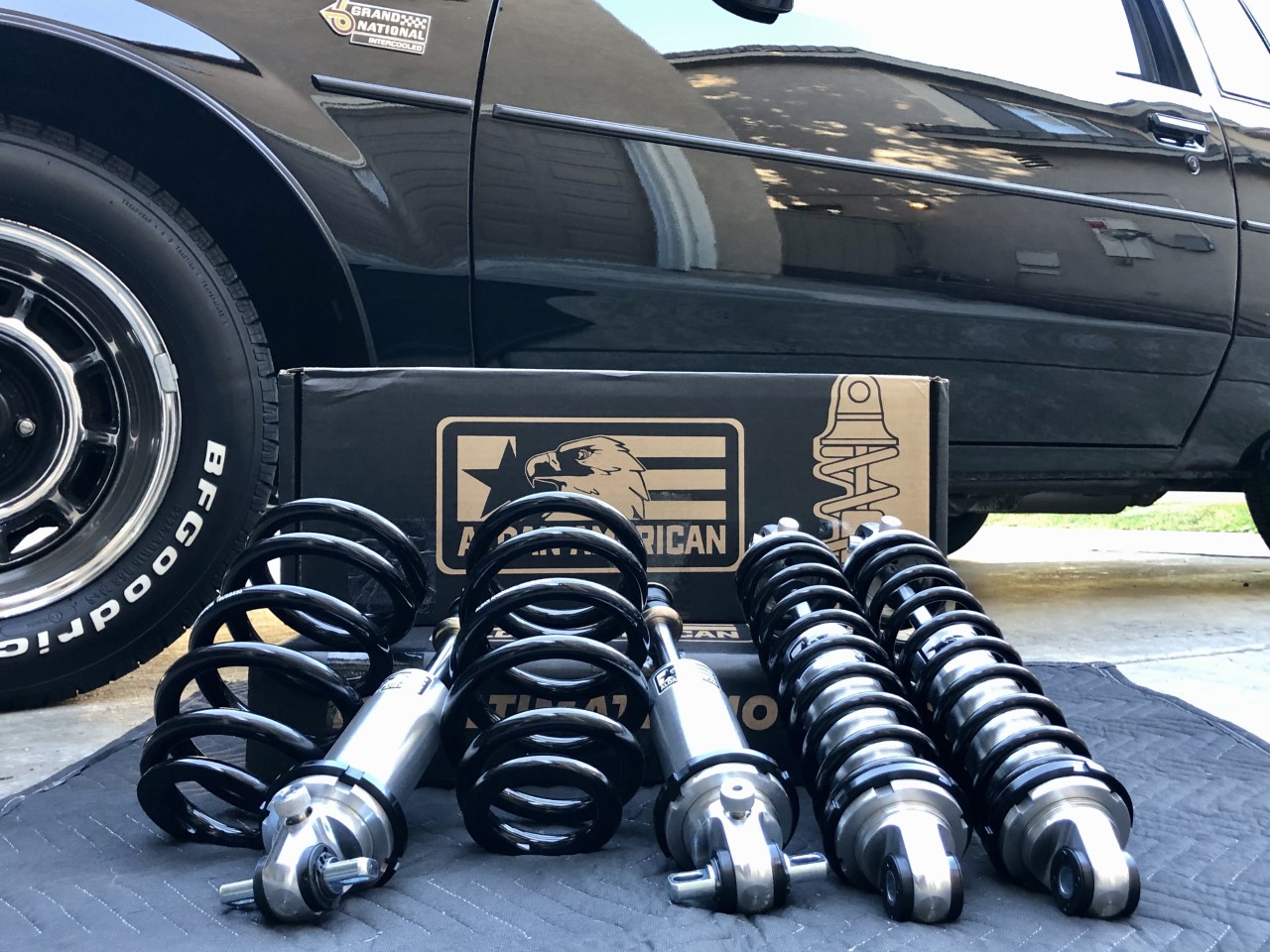 With Aldan American Road Comp Series coilover kits, we've spent the time in development to bring you a line of coilover shocks that are a true bolt-on system. You now have a full range of bolt-on coilover kits designed for classic muscle cars. If you're looking for Chevelle Coilovers we have a full coilover system that uses OEM shock and spring mounting locations for an OEM like fitment. Our GM coilover kits offer stock height to 2.0" of lowering up front and stock height to 3.0" of lowering in the rear.


If you need to raise or lower your vehicle to get an exact stance and a ride quality adjustable to fit your driving style – Coilover shocks may be your next suspension upgrade.
Adjustable Shocks
If you own a muscle car and are looking for more control and responsiveness from your shocks, a good set of adjustable shock absorbers may be exactly what you need.
OEM GM, Ford and Dodge muscle car suspensions use a basic gas shock and a hot wound coil spring. A fresh set of USA made coil springs and an adjustable shock will offer a night and day difference in how your car handles.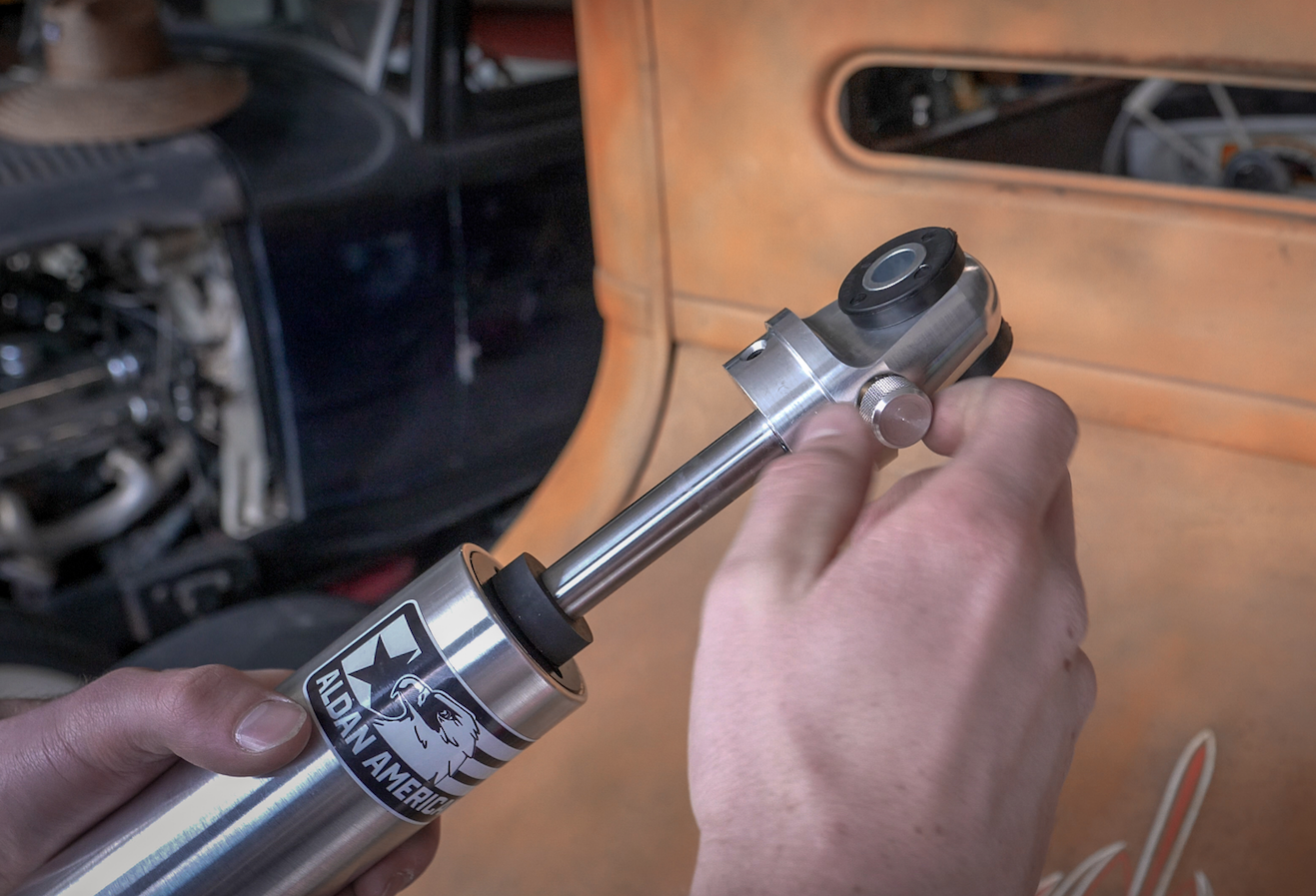 The benefit of adjustable shock absorbers is you'll be able to set how firm or how soft your shocks are. This tunability makes it possible to adjust how responsive your suspension acts under cornering, take off or cruising down the road.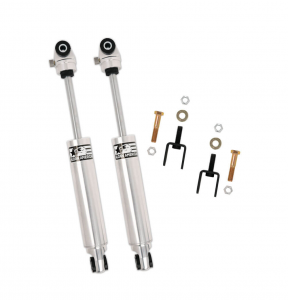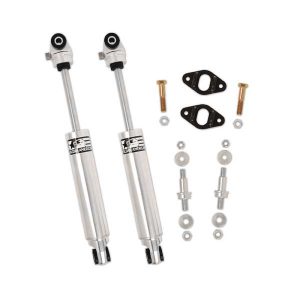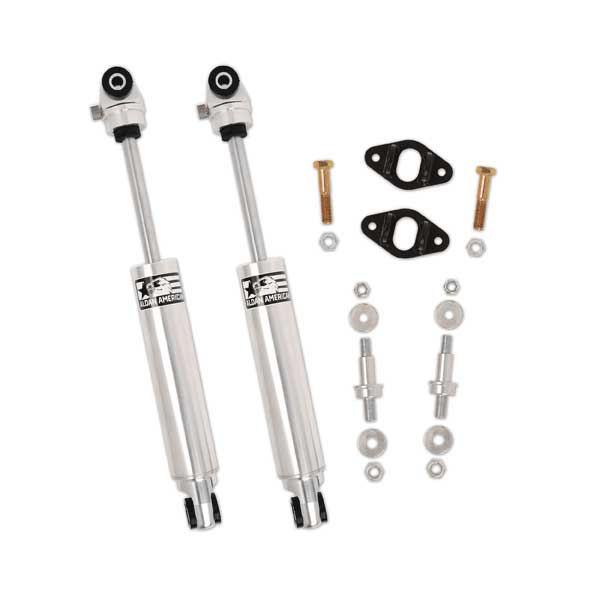 If you're looking for U.S.A. Made shocks for your classic muscle car, see our full line of adjustable shock absorbers for your classic muscle car.
Suspension Kits
Classic muscle cars that use front shocks, with coil springs and in the rear have leaf springs with gas shocks can benefit from both coilovers and adjustable shocks.
We've developed a full line of bolt-on suspension packages that use coilovers for front conversions and our rear adjustable shocks that work with factory style leaf springs. The benefit of these kits are you're replacing the OEM shocks up front with a ride-height and fully adjustable set of coilovers with cold wound springs for the ultimate in ride quality and handling.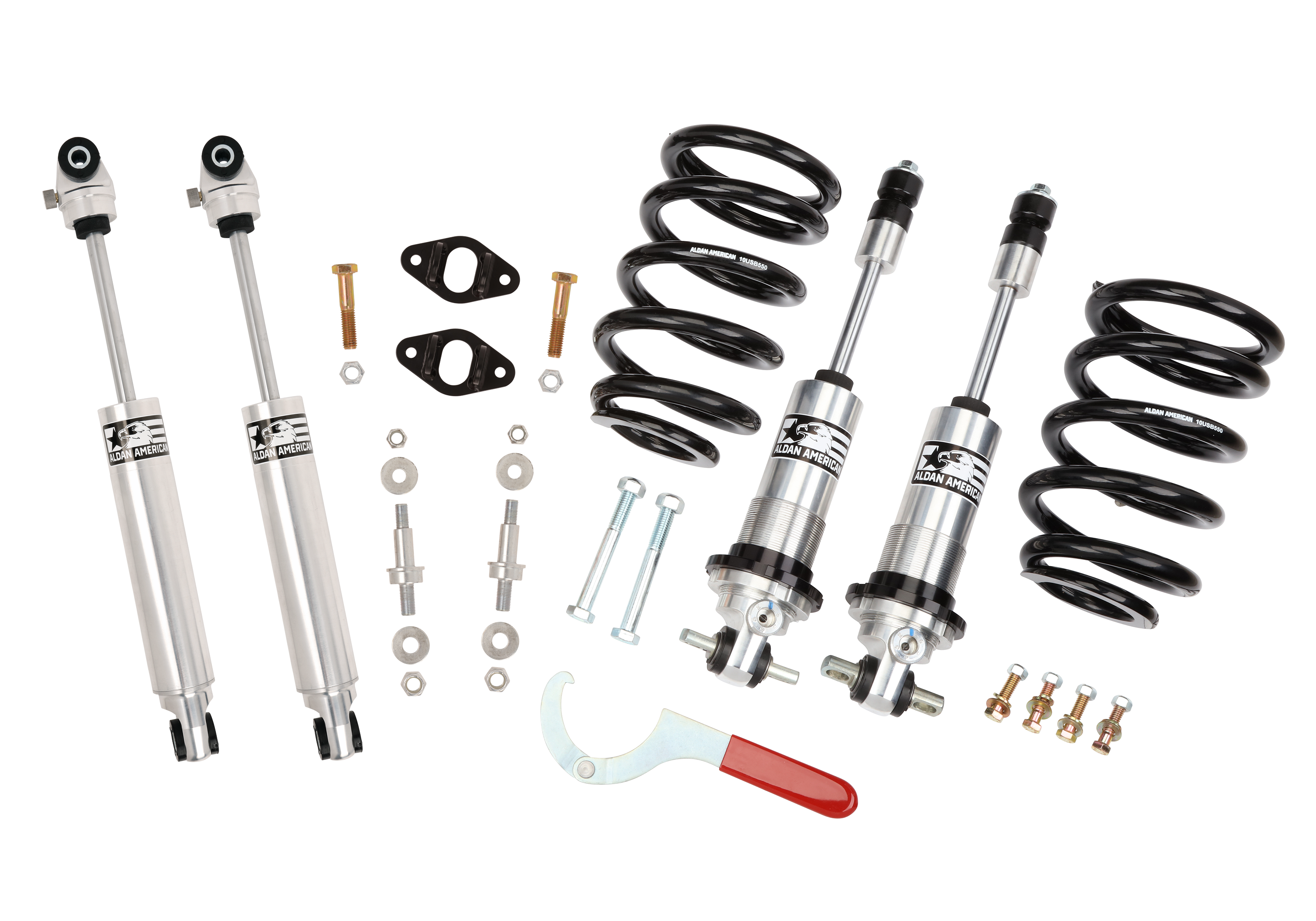 In the rear, you're replacing basic gas shocks with adjustable shocks offering a more stable and performance quality ride.
Aldan front coilover kits are designed to work with OEM control arms as well as the most popular tubular control arms on the market today.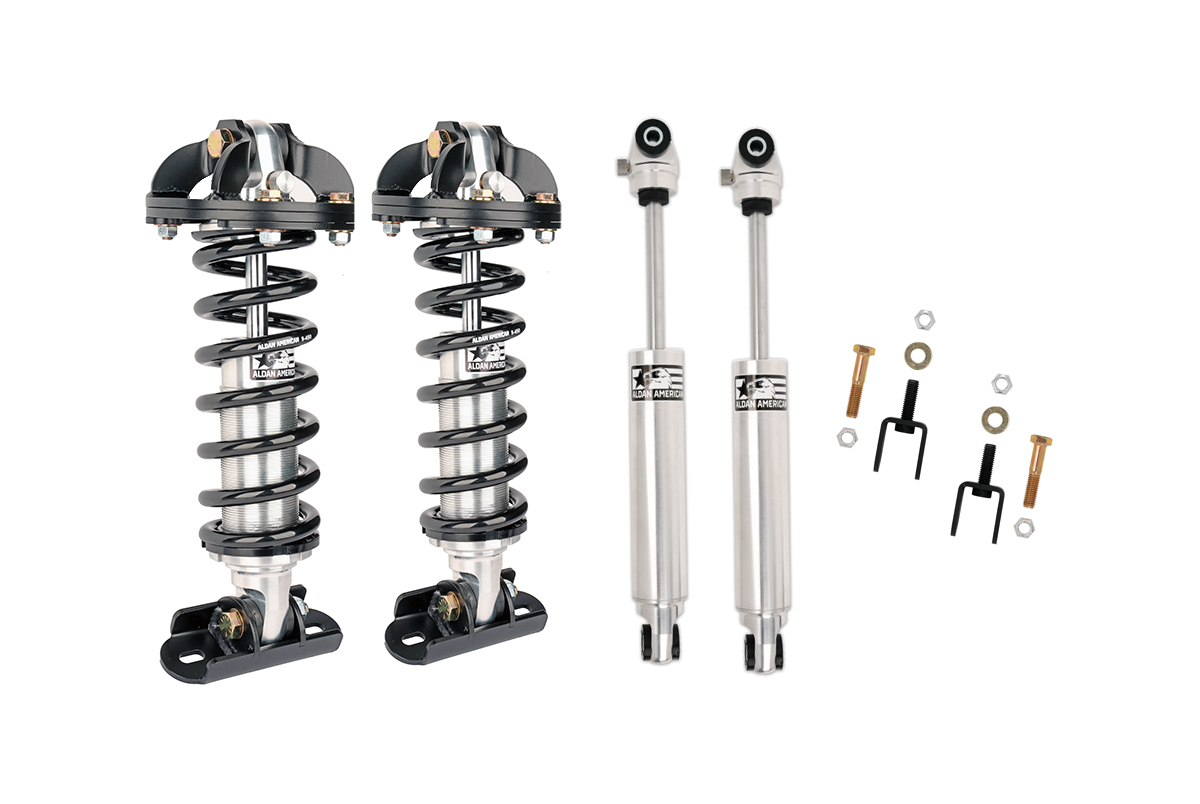 If you're looking to keep the integrity of your classic muscle car, while adding modern day suspension performance for a more enjoyable drive – These are our top 3 picks for your next weekend garage project.
Bolt-On & GO!
Muscle Car Suspension
Shock Absorbers
Chevelle Coilovers
Suspension Packages
Discover the difference with Aldan American's suspension kit upgrades to handle all your high performance driving needs. Shop Coilover kits today and get free shipping on orders $199 and up!