Chevy II Nova Coilover Kits & Suspension Upgrades
1962-1967
Chevy II Nova Coilover Kits
Years: 1962 – 1967
Transform a Nova into a SuperNova with Aldan American
For your 1962-1967 Chevrolet Nova – Convert your stock, front GM suspension to fully ride-height adjustable coil-overs. Aldan Phantom Series, single adjustable coil-overs deliver superior handling & ride quality for a drastic improvement over stock suspension. Aldan's High tensile coil-springs are designed as a direct fit into the factory upper spring pockets. Ride-height adjustable allows ride-height adjustment up to 2.0 in. Great for street and autocross applications.
Need a Different Year?
1962 – 1967 Chevy II Nova
1968 – 1974 Chevy Nova
1975 – 1979 Chevrolet Nova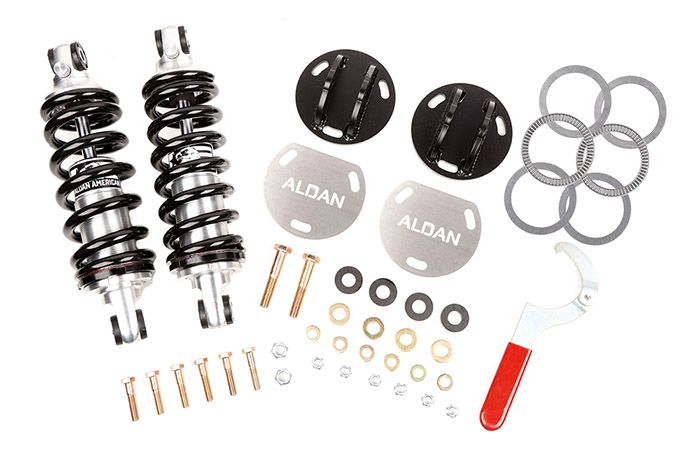 FEATURES & BENEFITS
Adjustable Ride Height: 0.0-2.0 in. lowered
Single Adjustable Coilovers
Spring Rate: 450 lbs./in.
Coilover Kit Position: Front
Provides full adjustment of shocks, springs & shock damping.
Aldan American Chevrolet Nova Suspension Upgrades
In 1962 Chevy introduced a no-nonsense, no frills compact car onto the American car scene. It was described as functional, dependable and seemed destined for greatness. At the high end of the four initial Chevy models was a trim-level called the Chevy II Nova. Over the next few years the Nova continued to be refined and in 1965, as Chevy II fans know, the Nova became a muscle car.  Now, car collectors and automotive professional can give their '62 – '74 Nova the full treatment, with suspension accessories from Aldan American.
Our more than 40 years of experience in muscle car suspension goes into the design and manufacturing of all Aldan American coilover suspension components. Manufactured in the U.S. from lightweight, high-strength 6061-T6 billet aluminum, Aldan shocks feature internally-vented oil chambers to protect seals and nitrogen gas charging for fade-free damping. And with our double-adjustable coilover shocks, with 180 unique combinations of settings, you can custom-tune your Nova's suspension for street, strip or autocross.
HOW CAN WE HELP YOU?
Call us and we will help you find the right part for your vehicle.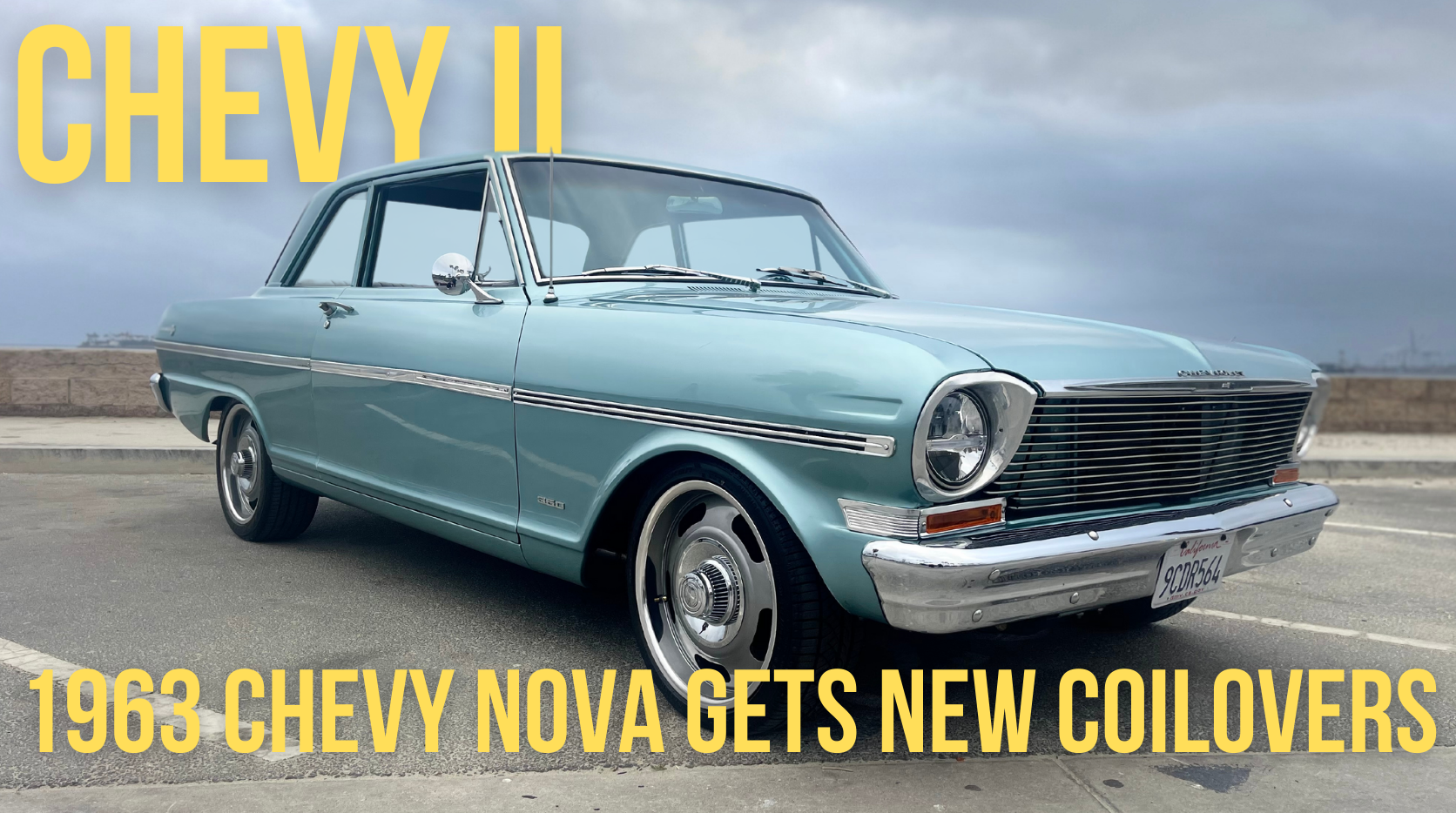 Step-By-Step Chevy II Nova Coilover Install
The Nova went through several design changes over the years, but it was always known for its affordability, reliability, and performance. Many car enthusiasts love the Nova for its classic styling and easy-to-modify engine. Today, the Chevy II Nova remains a popular choice for collectors and enthusiasts.
ARTICLES & RESOURCES