Chevrolet Nova Coilover Kits & Suspension Upgrades
1975-1979
Fourth-Gen Chevrolet Nova Coilover Kit
Years: 1975-1979
For the fourth-generation Nova, Chevy replaced the Chevelle-like curving styling with a handsome, squared off body design inspired by European sedans. Suspension at the rear retained the leaf spring setup of previous generations, while for the front, Chevrolet adapted the clip from the F-body Camaro, upgrading the handling of the Nova.
An Aldan American coilover suspension package is an exceptional upgrade for the 1975-1979 Chevy Nova you're updating. Choose from front coilovers, rear shocks and all four-wheel suspension kits that improve handling and response. Our kits are 100% bolt-on that don't require any cutting, drilling or welding for an easy installation.
You can lower the ride height of your 1975-1979 Nova by up to 2.0-inches with Aldan American adjustable spring perches And with our single- and double-adjustable coilover shocks, you can tune the suspension to match your driving style.
Need a Different Year?
1962 – 1967 Chevy II Nova
1968 – 1974 Chevy Nova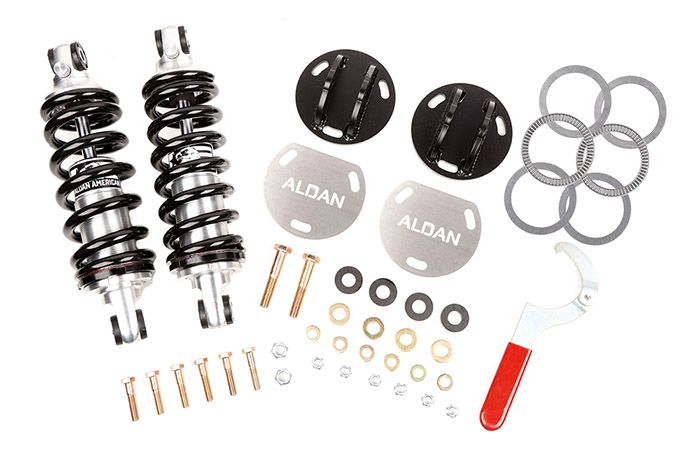 FEATURES & BENEFITS
Made in the U.S.A.
True Bolt-On Design
Properly Lowers 0.0-2.0" From Stock
Fully Adjustable – Improves Handling & Control
Smoother Ride on The Street
Easy To Tune With Turn Dial Adjustment – Set To Your Liking!
Aldan Shocks are Fully Rebuildable & Serviceable
Lifetime Warranty
Aldan American Chevrolet Nova Suspension Upgrades
Our more than 40 years of experience in muscle car suspension goes into the design and manufacturing of all Aldan American coilover suspension components.
Manufactured in the U.S. from lightweight, high-strength 6061-T6 billet aluminum, Aldan shocks feature internally-vented oil chambers to protect seals and nitrogen gas charging for fade-free damping.
And with our double-adjustable coilover shocks, with 180 unique combinations of settings, you can custom-tune your Nova's suspension for street, strip or autocross.
HOW CAN WE HELP YOU?
Call us and we will help you find the right part for your vehicle.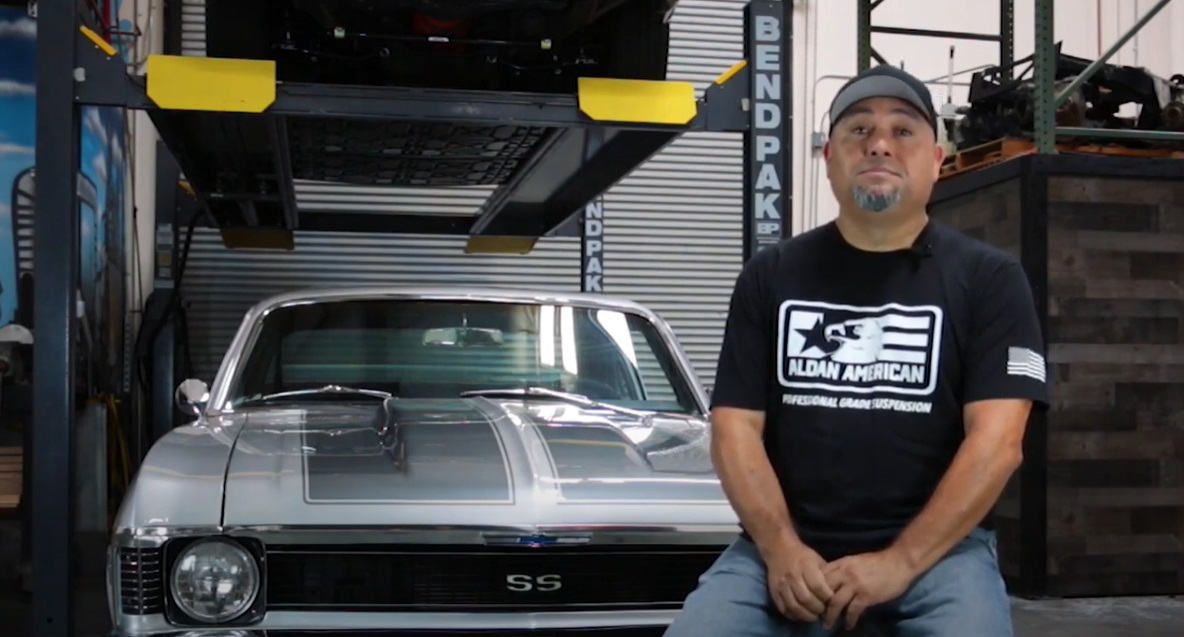 VEHICLE SPOTLIGHT | 1972 CHEVY NOVA
Sam Flores came by Aldan American to show us his Aldan equipped 1972 Chevy Nova. His Nova currently has our Double Adjustable Front Coilovers and Rear Double Adjustable Shocks, Small Block, Kit. Our kit includes 2 front coilovers with 450 lb springs, 2 TrackLine rear, adjustable shocks with hardware. Bolt on. Front and Rear. Made in USA
ARTICLES & RESOURCES