Chevrolet Camaro Coilover Kits & Suspension Upgrades
1993-2002
Fourth Generation Chevrolet Camaro Coilover Kit
Years: 1993-2002
While the improved trailing-link rear suspension carried over from the third-gen, for 1993, upper control arms were added to the McPherson struts, greatly enhancing handling. Responsiveness was also increased, with engineers replacing the previous pitman arm and drag link setup with rack and pinion steering.
Updating the suspension further by replacing the OEM coil springs and struts with an adjustable coilover suspension system from Aldan American will greatly improve your performance. Aldan American offers 100% bolt-on coilover kits for the fourth-generation Camaro that don't require cutting or welding; plus, with adjustable spring retainers, you can lower ride height by up to 2.0-inches.
And with our included single- or double-adjustable coilover shocks, you can tune the suspension from a street cruiser to an autocross corner carver, or straight line drag car.
Need a Different Year?
All Chevrolet Camaro Kits
1967 – 1969 Chevrolet Camaro
1970 – 1981 Chevrolet Camaro
1982 – 1992 Chevrolet Camaro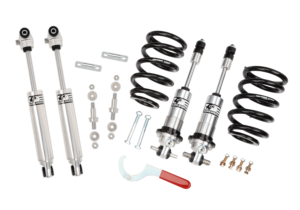 FEATURES & BENEFITS
Made in the U.S.A.
True Bolt-On Design
Properly Lowers 0.0-2.0" From Stock
Fully Adjustable – Improves Handling & Control
Smoother Ride on The Street
Easy To Tune With Turn Dial Adjustment – Set To Your Liking!
Aldan Shocks are Fully Rebuildable & Serviceable
Lifetime Warranty
Aldan American Chevrolet 1993 – 2002 Camaro Suspension Upgrades
1998 saw the introduction of the 305 HP aluminum LS1 engine. It was the first regular production Camaro engine to exceed 300 HP in many years. 2002 was the final year for the Camaro until its rebirth as a retro muscle car almost a decade later. According to Hagerty, a 245 Hp 1990 IROC-Z in  'good' condition is worth around $20,00. When new, the base MSRP was $14,555 with an additional $300 for the upgraded engine. These classic Camaros are a great investment, and the perfect combination of power, design, and affordability.
Aldan's Road Comp Series, single adjustable Camaro coilovers deliver superior handling and ride quality for a drastic improvement over stock suspension. For even more adjustment, see our RCX Double Adjustable coilover kits. Our high tensile coil-springs are designed to fit directly into the factory's upper spring pockets. Ride-height adjustment features allow you to lower the stance of your ride from stock, down to 2.0" lowered – making them a great choice for cruising, street, autocross or racing applications.
HOW CAN WE HELP YOU?
Call us and we will help you find the right part for your vehicle.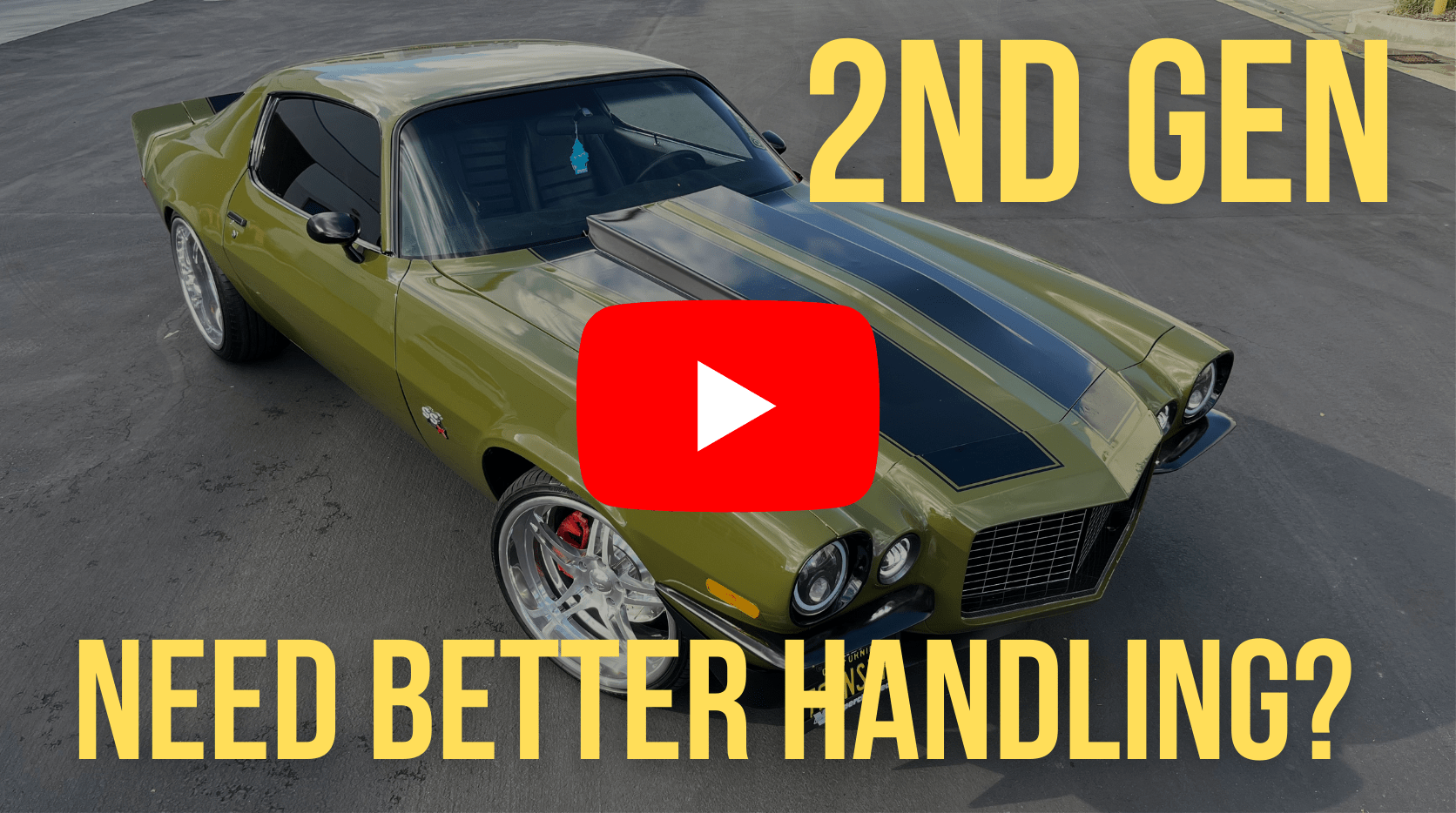 1970 2nd Gen Camaro Coilover Install
Aldan American offers a full line of 1st and 2nd Gen Camaro coilovers and suspension kits for your 1967-1981 Chevrolet Camaro, Pontiac Firebird, Oldsmobile Omega, Chevrolet Nova, F Body (1967-1981), and X Body (1968-1974).
Aldan American's Camaro coilovers are made in the USA and use factory hardware designed to be used on all OEM mounting locations. Aldan's Phantom Series, single adjustable Camaro coilovers deliver superior handling and ride quality for a drastic improvement over stock suspension.
For this Camaro we decided to use Aldan American's double adjustable coilover system up front and a single adjustable rear "smooth body" rear shock with the factory leaf spring in the rear. The double adjustable coilovers in the front feature 20 levels of rebound adjustment and six compression settings. In the rear the smooth body shock has 11 clicks of adjustment for rebound only (note: a double adjustable rear shock will be soon available according to Aldan American).
ARTICLES & RESOURCES