Chevrolet Silverado 1500 Coilover Kits & Suspension Upgrades
2014-2018
Chevrolet 1500 Silverado Pickup Coilover Kit
Years: 2014-2018
For the third-generation Silverado, GM introduced an entirely new platform – the K2XX. The revised platform featured a new frame, front suspension and recalibrated rear suspension.
Regardless of which suspension is fitted to your Silverado, an excellent upgrade is an Aldan American coilover suspension conversion kit. The kit includes Road Comp single adjustable coilover shocks and linear rate Aldan springs. Each is a 100% bolt-on installation that does not require cutting or welding. Plus, with adjustable spring perches, you can lower ride height by up to 2.0-inches to get the stance you want.
Need a Different Year?
1988 – 1998 Chevrolet C1500
1999 – 2006 Chevrolet C1500
2007 – 2013 Chevrolet 1500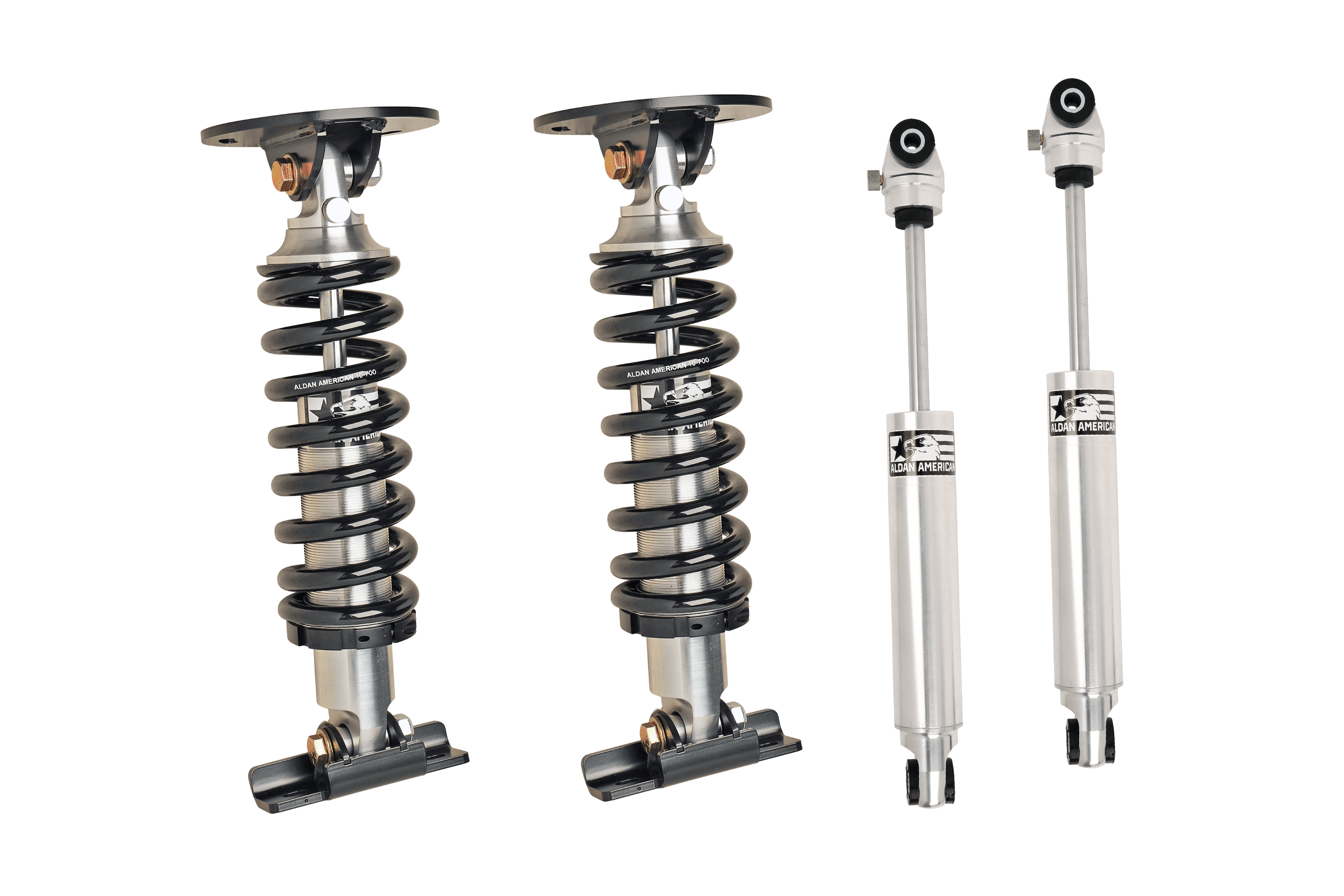 FEATURES & BENEFITS
Made in the U.S.A.
True Bolt-On Design
Properly Lowers 0.0-2.0" From Stock
Fully Adjustable – Improves Handling & Control
Smoother Ride on The Street
Easy To Tune With Turn Dial Adjustment – Set To Your Liking!
Aldan Shocks are Fully Rebuildable & Serviceable
Lifetime Warranty
Aldan American 1500 Silverado / Sierra Lowering Kits & Suspension Upgrades
Five suspension system options were available from 2014-2018, ranging from the Z83, designed for a smooth ride, the Z85 for enhanced handling, the off-road Z71, the Z60 street performance option and the NHT for towing.
The front suspension was an all-new coil spring design that replaced the previously used torsion bars. For better load control, a revised leaf spring rear suspension was fitted with a splayed shock absorber configuration. For more precise control, a new rack-and-pinion steering system was employed.
One standout feature of the 2014-2018 Chevrolet Silverado 1500 is the extended-cab rear doors swing open almost 180 degrees.
HOW CAN WE HELP YOU?
Call us and we will help you find the right part for your vehicle.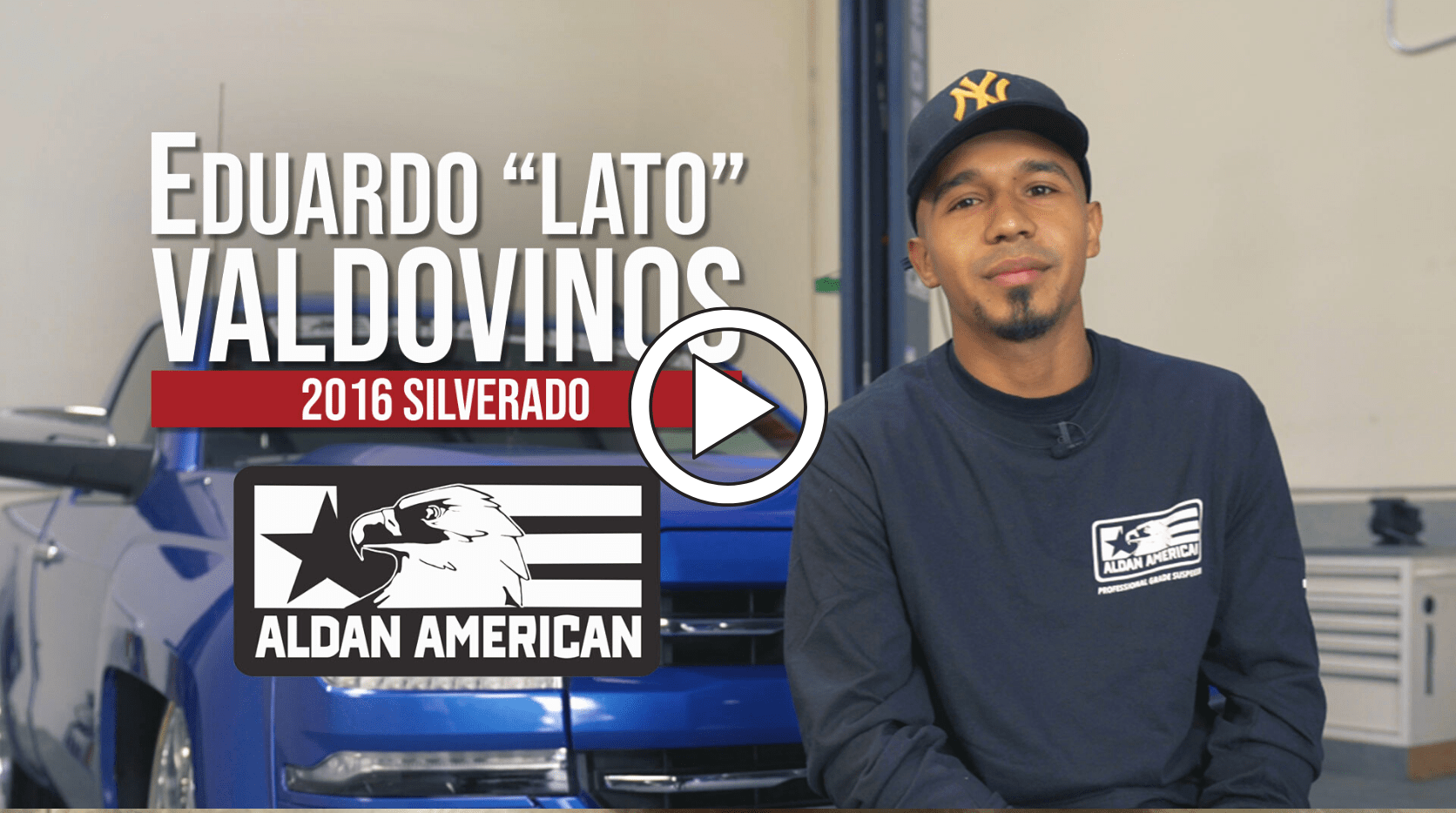 2016 CHEVY SILVERADO | LALO VALDOVINOS
Lalo unveils his 2016 Silverado short bed fully equipped with Aldan American adjustable coilovers.
This 2 wheel drive Chevy Silverado 1500 is equipped with our Aldan, front coilover conversion kit for the 99-06 NBS trucks. On the rear, this pickup is equipped with a 4-link kit from Gomez Drops with Aldan Phantom Series coilovers and Aldan coil-springs.
INSTALLATION u0026 DIY GUIDE
ARTICLES & RESOURCES