GM A-Body Coilovers & Suspension Kits
1964-1972
GM muscle cars (GM A-Body Chassis) offer timeless American styling along with legendary powerplants and powertrains. Factory suspensions found on the 1964-1972 Chevelle, GTO, Monte Carlo, Cutlass, El Camino and other A-Body cars now have a solution to properly lower and improve handling and ride comfort.
Aldan American brings over three decades of innovation and suspension performance knowledge to the 1964-1972 GM A-Body with bolt-on suspension kits for Chevelle, El Camino, Monte Carlo, GTO and more with fully adjustable coilovers and shocks. Chevy, Buick, Pontiac & Oldsmobile owners now have several bolt-on, direct fit suspension upgrades designed to improve handling, ride quality and the overall stance of your vehicle. Aldan coilover suspension kits are designed to offer a stock level ride height capable of lowering 1.0-2.0" from stock height. Aldan coilovers and shocks are also easily tunable with the turn of a dial. Made in the U.S.A. our full line of high quality GM A-Body suspension kits come with options available for small block, big block and LS swapped cars. Full suspension systems available for street, autocross, cruising and drag racing.
Need a Different Year?
1968 – 1972 Chevrolet El Camino
1973 – 1977 Chevrolet El Camino
1978 – 1988 Chevrolet El Camino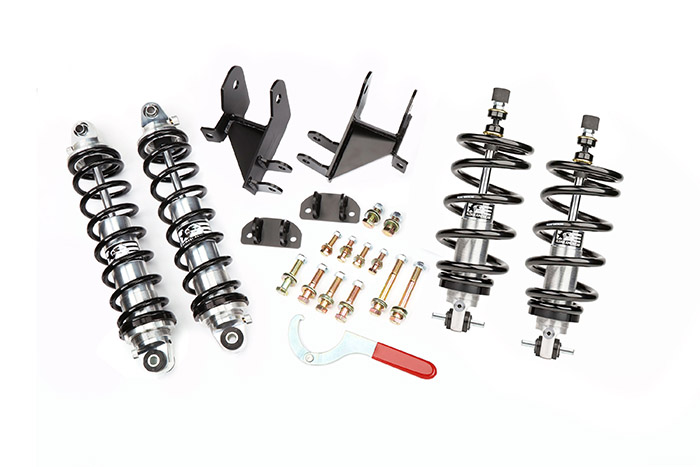 FEATURES & BENEFITS
Made in the U.S.A.
True Bolt-On Design
Properly Lowers 0.0-2.0" From Stock
Fully Adjustable – Improves Handling & Control
Smoother Ride on The Street
Easy To Tune With Turn Dial Adjustment – Set To Your Liking!
Aldan Shocks are Fully Rebuildable & Serviceable
Lifetime Warranty
HOW CAN WE HELP YOU?
Call us and we will help you find the right part for your vehicle.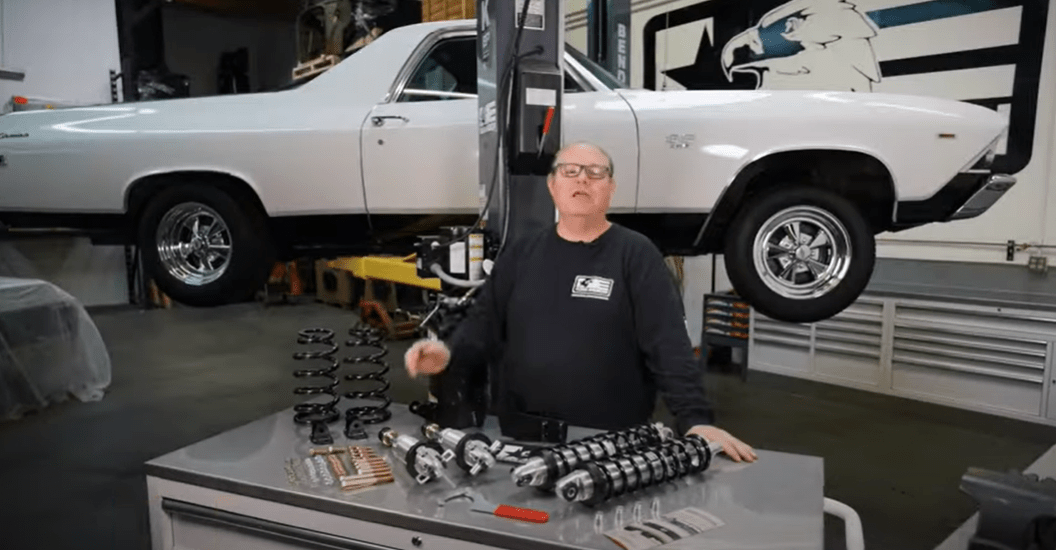 El Camino Coilover Conversion Kit
In this episode, Gary at Aldan American provides a walkthrough of Aldan's 1964-1972 Chevrolet El Camino, front and rear coilover conversion kit at the Aldan Shock Lab.
This 1969 El Camino SS 396 is equipped with Aldan American Phantom Series coilovers on both the front and the rear of the vehicle. With Aldan coilovers, you have a wide range of shock adjustability including damping adjustments (Single or Double Adjustable) for a smoother more consistent ride. Aldan coilovers are also ride height adjustable allowing you to raise or lower your stance.
ARTICLES & RESOURCES