Chevrolet Malibu Coilover Kits & Suspension Upgrades
1964-1967
First-Gen Chevrolet Malibu Coilover Kit
Years: 1964-1967
While not its own model the 1964-1967 Chevy Malibu was the top trim level of the Chevelle. However, there was plenty about the Malibu to distinguish itself as more than just an upgrade, including the rare fire-breathing Z15 performance package. Riding on coil springs all around, the Malibu has great potential for performance upgrades.
The Aldan American front coilover conversion is available with single- or double-adjustable shocks. The front coilovers can be combined with single adjustable rear shocks, either as part of a package or separately, to provide further adjustments for more balanced handling.
Need a Different Year?
1968 – 1972 Chevrolet Malibu
1973 – 1977 Chevrolet Malibu
1978 – 1983 Chevrolet Malibu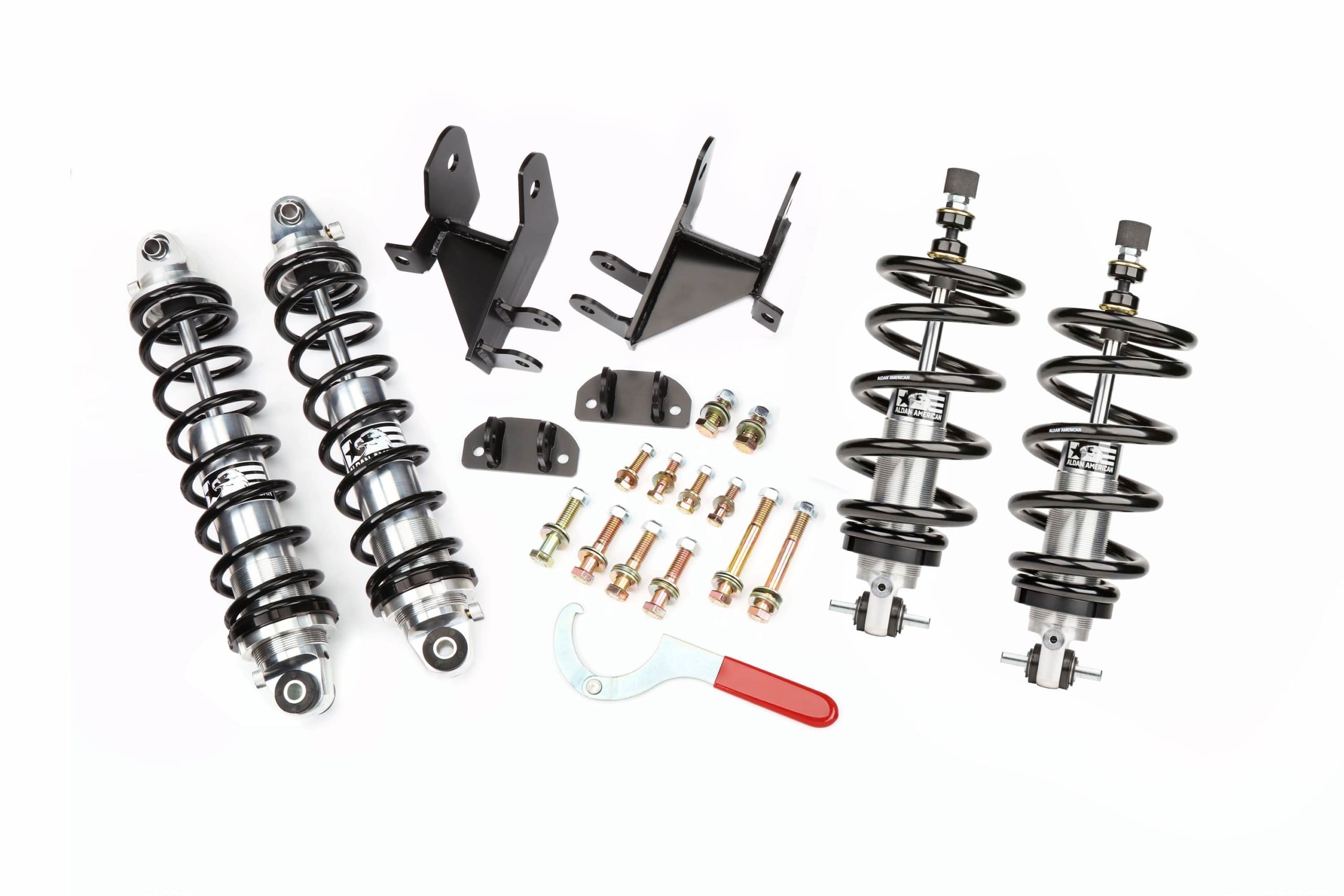 FEATURES & BENEFITS
Made in the U.S.A.
True Bolt-On Design
Properly Lowers 0.0-2.0" From Stock
Fully Adjustable – Improves Handling & Control
Smoother Ride on The Street
Easy To Tune With Turn Dial Adjustment – Set To Your Liking!
Aldan Shocks are Fully Rebuildable & Serviceable
Lifetime Warranty
Aldan American Chevrolet Malibu Suspension Upgrades
Regardless of which model of the 1964-1967 Chevy Malibu you're updating, an Aldan American coilover suspension package is an ideal upgrade. Our components have been developed utilizing our more than 40 years of experience in muscle car suspension. The kits are 100% bolt-on with no cutting, drilling or welding required for an easy installation.
Aldan American coilover conversion kits are made in the USA and are designed to bolt onto OEM mounting locations. The coilover conversion kit allows you to lower the front ride height of your 1964-1967 Malibu by up to 2.0-inches. And with our adjustable RCX coilover shocks, with 180 unique combinations of settings, you can custom-tune your Malibu's suspension for wherever you drive — from Friday cruise nights to Saturday drags to a Sunday afternoon autocross.
HOW CAN WE HELP YOU?
Call us and we will help you find the right part for your vehicle.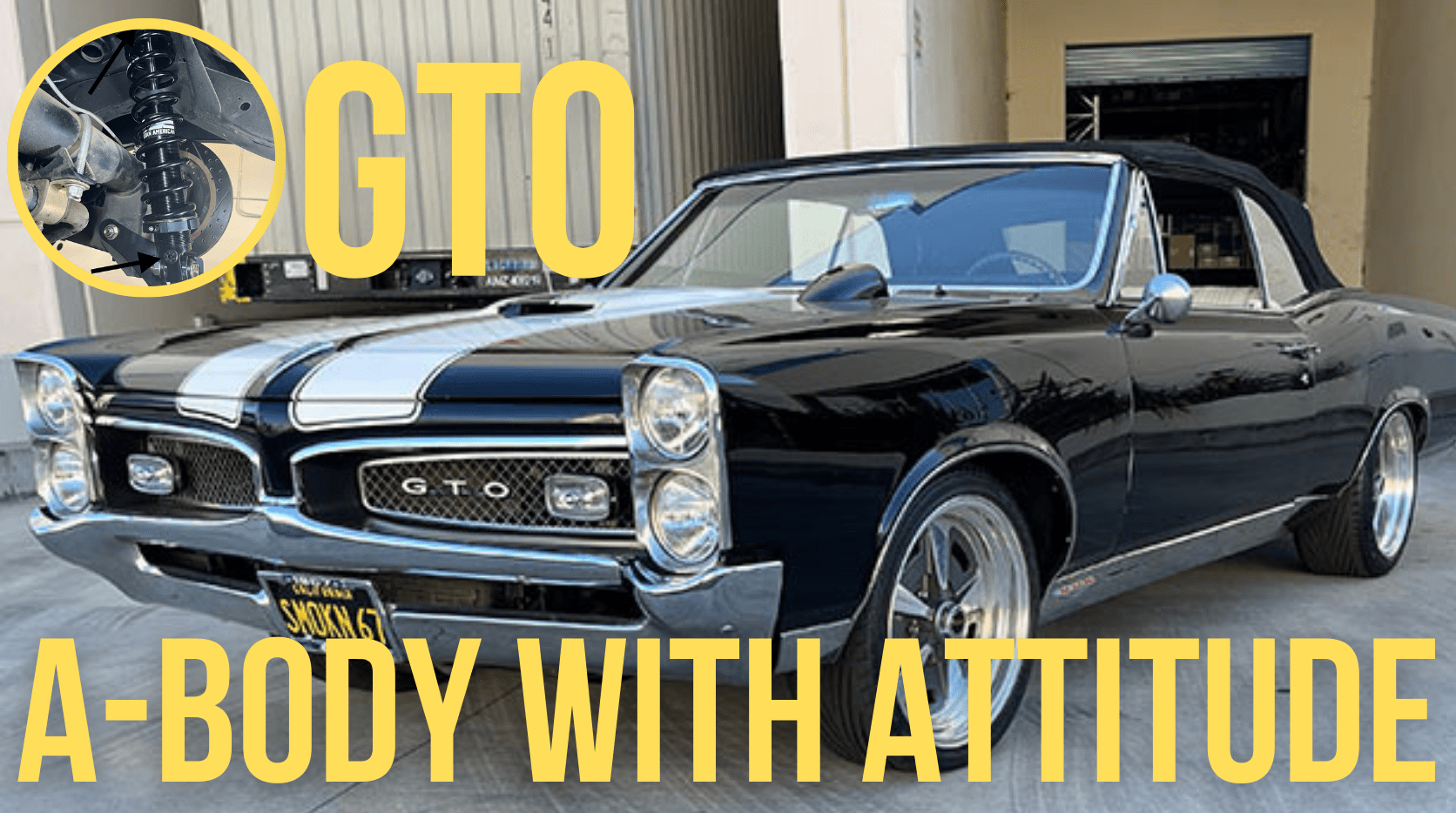 1964 – 72 GTO COILOVER INSTALL
Turn your 1964-72 GM A-Body into a handling machine in this GTO Coilover Install Guide. Aldan American coilover suspension kits for GM A-Body vehicles are a complete upgrade that takes a 60+ year old 1967 Pontiac GTO chassis from a dinosaur to a cornering monster! Aldan American GTO coilovers are available with either single or double adjustable shock valving.
ARTICLES & RESOURCES