Chevrolet S-10 Coilover Kits & Suspension Upgrades
1982 – 2004
Chevy S-10 Coilover Kits
Models: S-10, Blazer, GMC S-15, S-15 Jimmy, Sonoma, Oldsmobile Bravada, Isuzu Hombre
The S-10 is an American icon. A compact truck that's fun to drive with a loyal fan base that continues to grow. The Aldan American S-10 coilover kits are made in the USA and 100% bolt-on, with components specifically designed to perfectly replace the OEM springs and shocks with zero cutting or welding. You can get this kit installed in an afternoon, and drive to work the next day.
The kit's adjustable spring perch enables you to lower ride height by up to 2.0-inches, giving your S-10, S-15, Sonoma, S-10 Blazer, or S-15 Jimmy the aggressive look the factory suspension can't match.
And with our included single- or double-adjustable coilover shocks, you can tune the suspension of your S-10-based truck or SUV to match your needs, whether street, strip or autocross.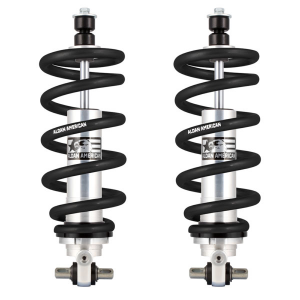 FEATURES & BENEFITS
Made in the U.S.A.
True Bolt-On Design
Properly Lowers 0.0-2.0" From Stock
Fully Adjustable – Improves Handling & Control
Smoother Ride on The Street
Easy To Tune With Turn Dial Adjustment – Set To Your Liking!
Aldan Shocks are Fully Rebuildable & Serviceable
Lifetime Warranty
Aldan American Chevrolet Lowering Kits & Suspension Upgrades
From 1982 to 2004, GM's first compact pickup truck was offered as the Chevy S10, as it's commonly referred to, and the GMC S-15 and Sonoma, along with two popular SUVs, the Chevrolet S-10 Blazer and GMC S-15 Jimmy. Even though this model was eventually replaced by the Chevy Colorado in 2004, the S-10 continues to be very popular amongst customizers who find it a great platform to build and those looking for a compact and affordable truck.
While there are many improvements you can make to this classic truck, converting a stock front and rear suspension to adjustable coilovers is one of the best upgrades, significantly improving your truck's handling and making a huge impact on your day-to-day driving enjoyment.
Aldan American's S-10 single and double adjustable coilover kits are easy to install – a full coilover kit can be installed on your truck in a matter of hours using standard garage tools, and they work with factory and aftermarket front control arms. Using factory shock mounting locations for an OEM-quality fit offers you full shock adjustability along with a stance you can easily set to your liking. The coilovers allow you to properly lower your S-10 from stock height to 2.0" lower. Street, autocross, and drag racing kits are also available.
HOW CAN WE HELP YOU?
Call us and we will help you find the right part for your vehicle.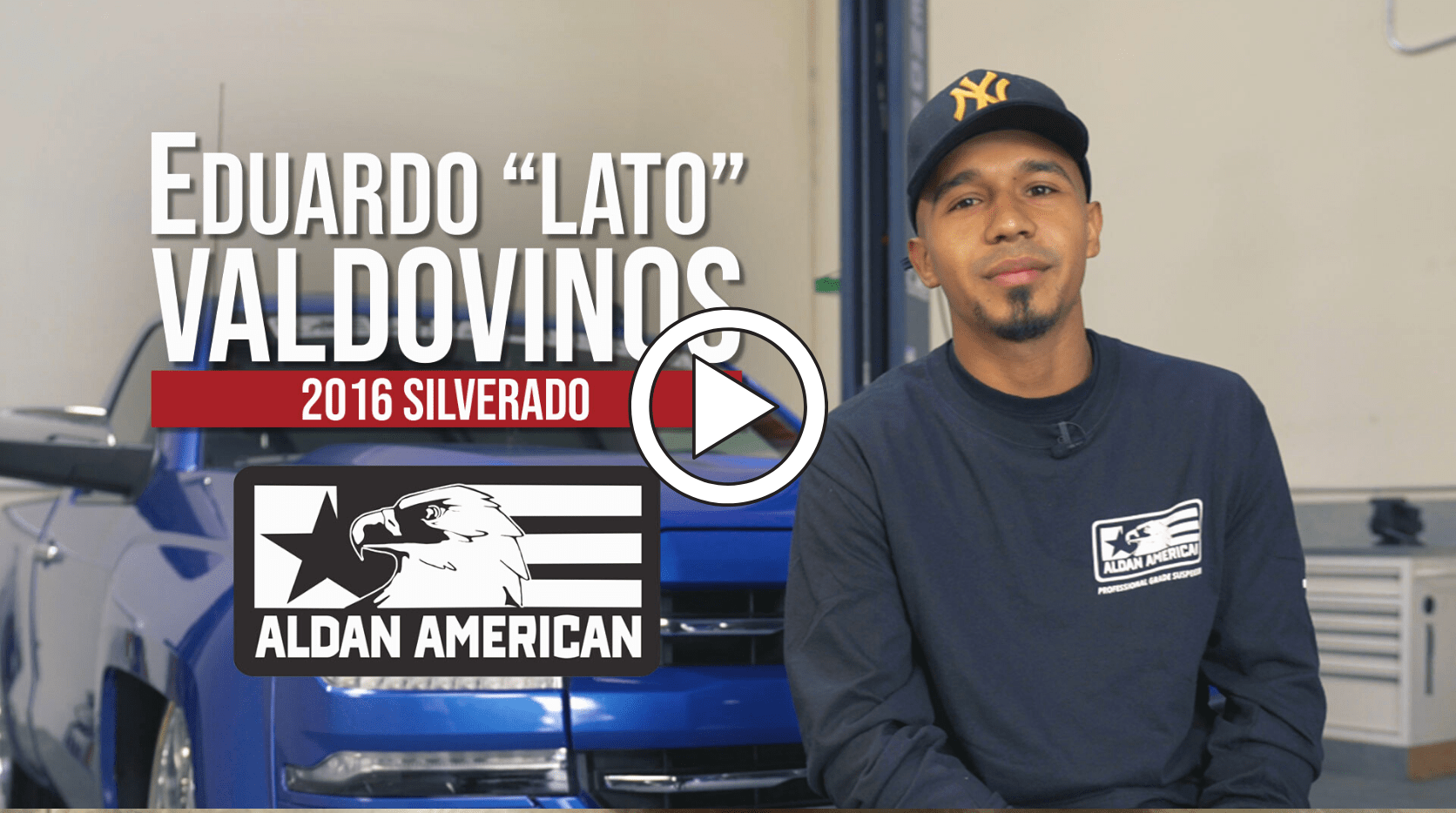 2016 CHEVY SILVERADO | LALO VALDOVINOS
Lalo unveils his 2016 Silverado short bed fully equipped with Aldan American adjustable coilovers.
This 2 wheel drive Chevy Silverado 1500 is equipped with our Aldan, front coilover conversion kit for the 99-06 NBS trucks. On the rear, this pickup is equipped with a 4-link kit from Gomez Drops with Aldan Phantom Series coilovers and Aldan coil-springs.
ARTICLES & RESOURCES