1988 – 1998 Chevrolet C1500: A Decade of Great Chevy Trucks
April 11, 2023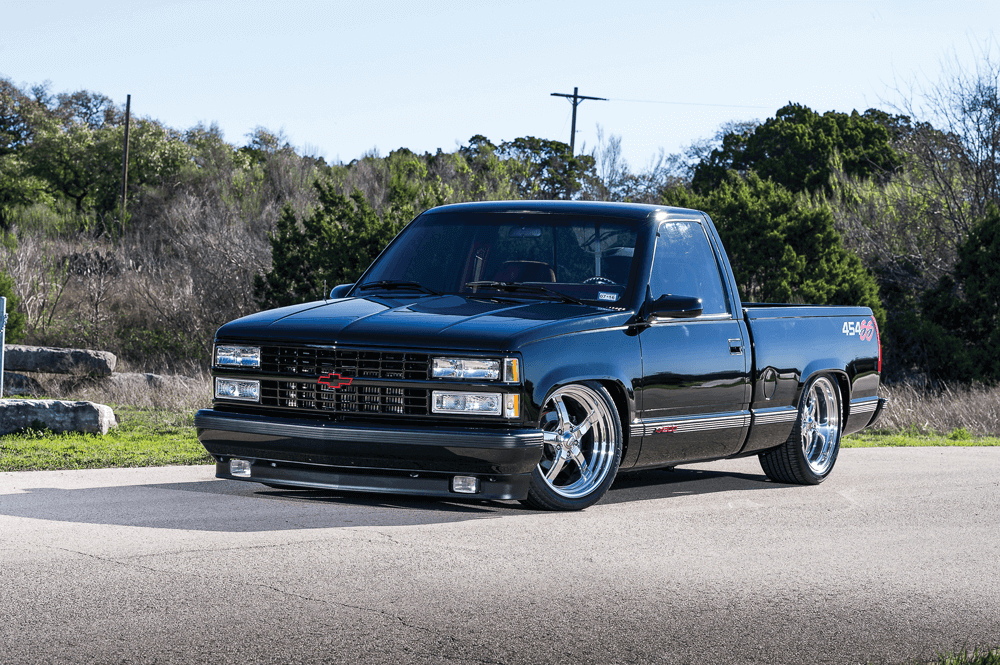 The Chevrolet C1500 pickup truck was one of the most popular vehicles on American roads during the 1990s. Produced from 1988 to 1998, this versatile truck was available in various body styles and configurations, making it a popular choice for personal and commercial use.
Nicknamed OBS (Old Body Style) after the introduction of its Silverado successor, the 1988-1998 Chevrolet C1500 remains a beloved and iconic truck to this day.
Development of the Chevrolet C1500
The key goals in the development of the C1500 were to improve the overall performance and capabilities of the truck while also making it more comfortable, convenient and contemporary in appearance.
To achieve these goals, the engineering team at GM Truck & Bus group relied heavily on computing power to develop the GMT400 light truck platform. The team focused on several key areas, including the exterior design, interior comfort, weight reduction, engine options and the suspension system.

Exterior and Interior
The fourth-generation C trucks featured a completely redesigned exterior and interior. The new design featured a more aerodynamic front end with a sloped hood, a flush, curved grille, front bumper, and flush-mounted headlights. The cab was designed with sedan-style doors with flush window glass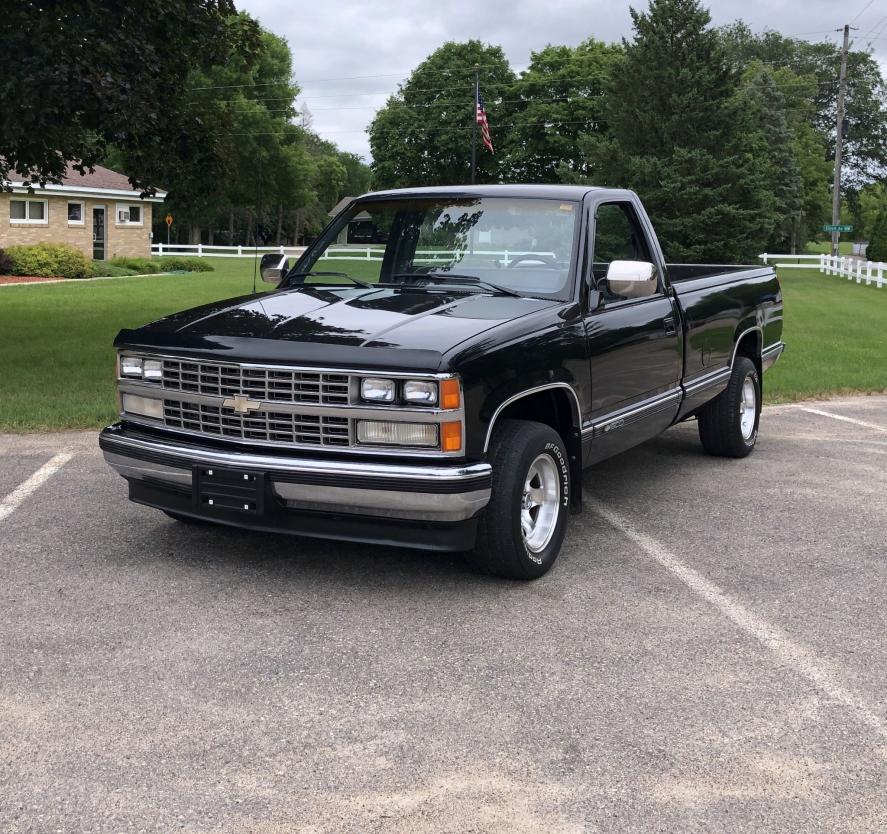 1988 Chevrolet C1500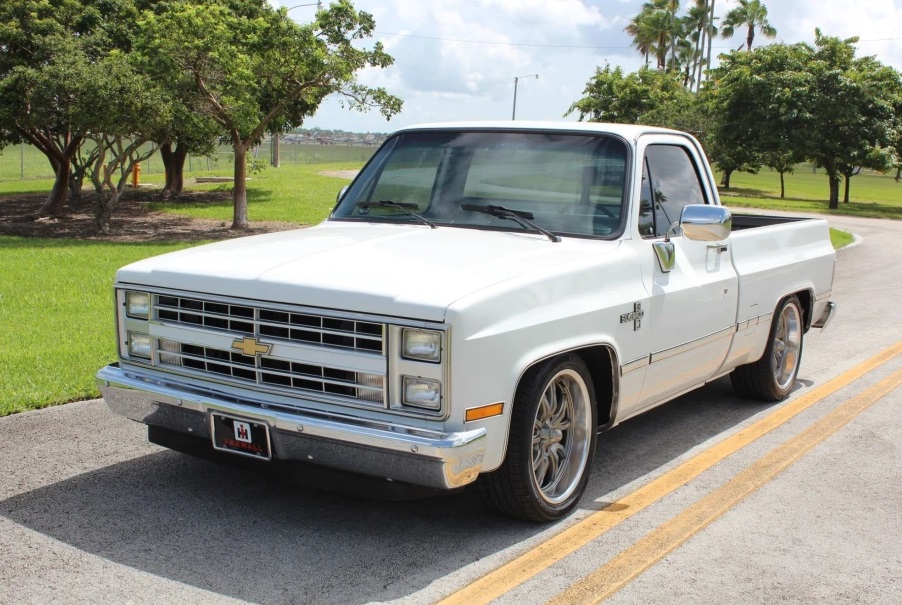 1987 Chevrolet C1500
The interior redesign featured a more modern dashboard and gauges and improved seating and storage options.
The C1500 was available in several different body styles, including regular, extended, and crew cabs. The regular cab was the most basic model, with seating for two or three passengers and a standard six-foot bed. The extended cab added a small rear seating area and an extended six-foot bed, while the crew cab offered full-size rear doors and a roomy back seat.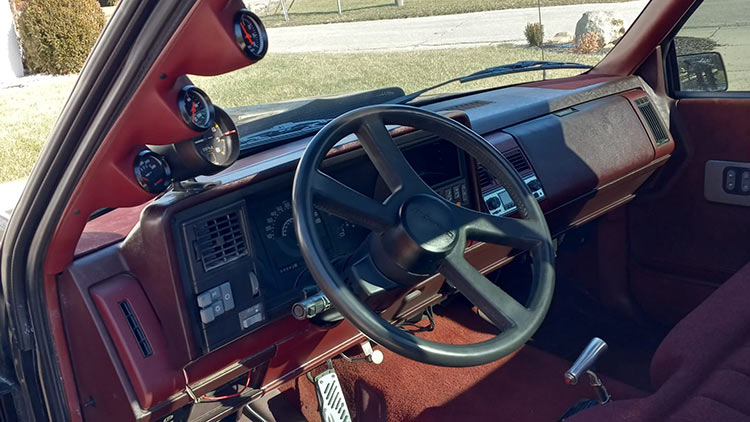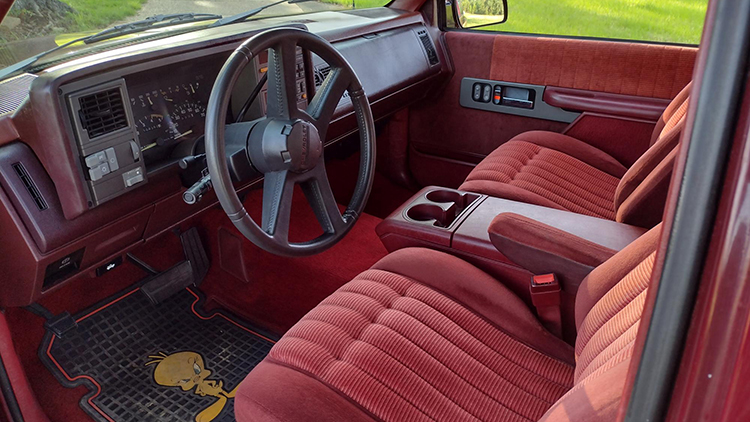 The C1500 offered a range of features and accessories designed to make the truck more comfortable and convenient. Air conditioning was available as an option, as were power windows and locks, an upgraded sound system, and leather seating. Other factory options included a bed liner, a towing package, and upgraded wheels and tires.
Front bucket seats first became available in extended cab models during the 1993 model year.
How easy is it to upgrade a C1500's suspension? Watch the coilover install on this '88 OBS 1500:
Changing it Up in '94
In 1994, the C1500 received a mid-cycle update to its exterior and interior. The most apparent change was the new front grille, which featured a more prominent Chevrolet logo and a wider opening for improved engine cooling.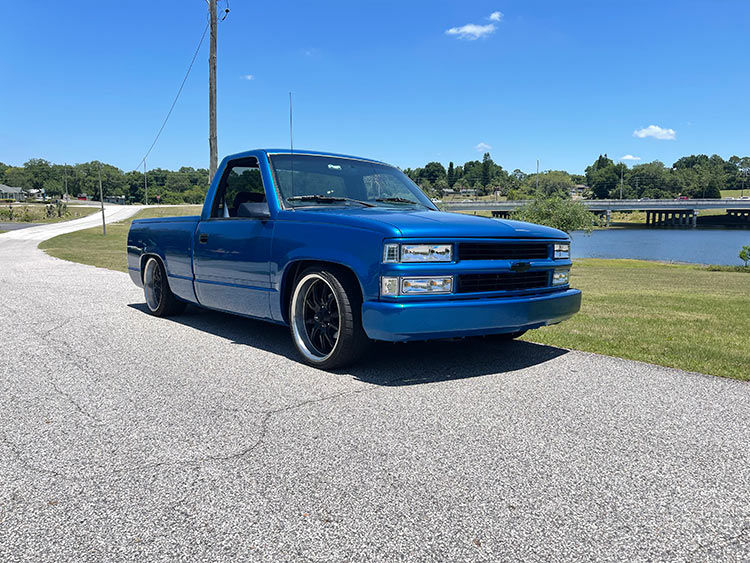 Inside, the C1500 received a new dashboard design with a more contemporary appearance and improved functionality. The air conditioning and heating controls were relocated to a more convenient location, and the radio was placed higher on the dashboard for better accessibility.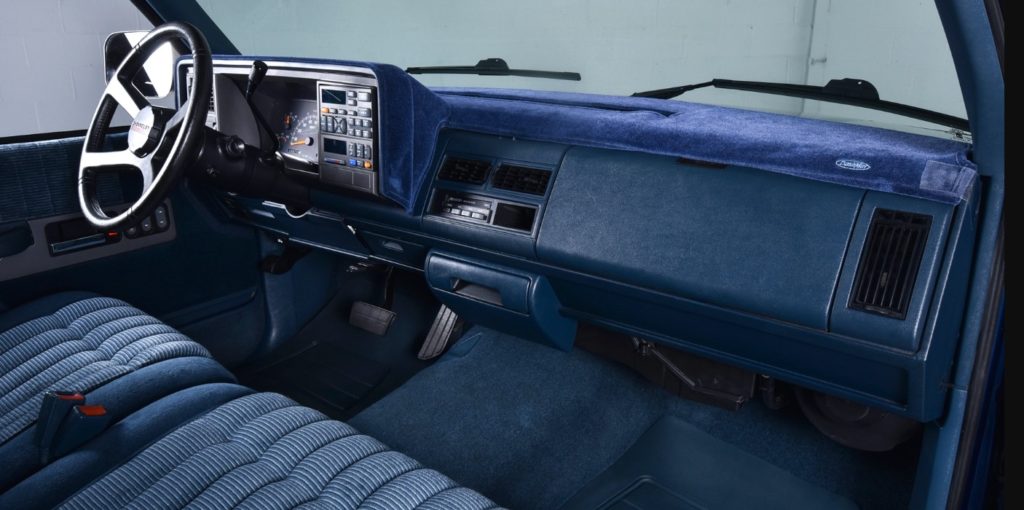 In 1998, the fourth-generation C1500 received its final updates before being replaced by the Silverado. The exterior received a new grille design and updated badging, and the interior received several new color and trim options.
Independent Front Suspension
One of the most significant changes in the fourth-generation Chevrolet C1500 was the adoption of an independent front suspension. A new boxed-section frame from the cab forward provided a solid base for the new suspension.
The new independent front suspension system was comprised of upper and lower control arms, coil springs and telescopic shock absorbers. This system allowed each front wheel to move independently of the other, reducing the transfer of shock and vibrations. The result was a smoother and more stable ride, even on rough roads.
Revised Rear Suspension
While the front suspension was a more significant change, the rear suspension was also improved over the previous generation's setup. It used a multi-leaf spring design, providing a smoother ride and better load-carrying capabilities.
Engines and Transmissions
Under the hood, the 1988 Chevrolet C1500 offered several engine options. The base engine was the LB4 4.3L V6, which produced 160 horsepower and 230 lb-ft of torque. Other engine options included the L03 5.0L V8, the L05 5.7L V8, and a 6.2L Detroit Diesel V8.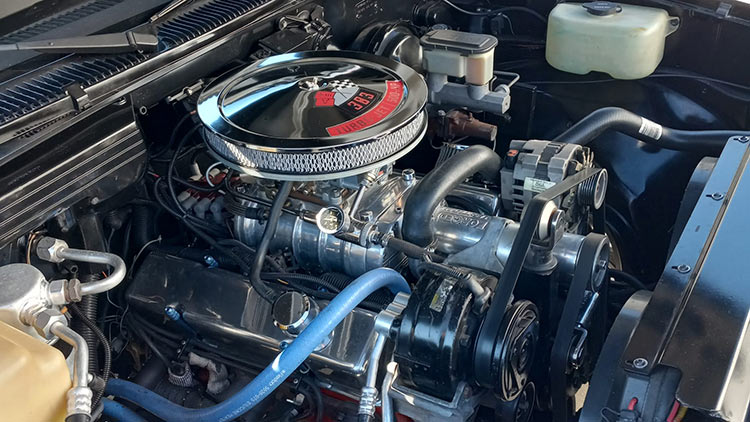 From the fuel-efficient 4.3L V6 engine to the powerful 7.4L big block V8 engine and a torquey, fuel-sipping diesel, there was an engine option for almost every application. Transmission choices were a standard four-speed manual or the significantly more popular four-speed automatic.
Chevrolet introduced the 6.5L turbocharged diesel engine in 1992, which it claimed was the first turbodiesel engine option in a vehicle with a GVWR of less than 8,500 pounds.
Beginning with the 1993 model year, the 700R4 automatic — paired with the 5.7L V8 — featured upgraded electronics and tagged the 4L60E.
For 1996, the three gasoline V8 engines underwent a series of design upgrades, becoming the Vortec 5000, 5700, and 7400, respectively. To meet EPA standards, the Vortec engines dropped the throttle-body fuel injection replacing it with sequential port fuel injection and other upgrades.
Legacy of the Chevrolet C1500
The Chevrolet C1500 pickup truck was a popular and iconic vehicle during the 1990s, and it remains a beloved truck among enthusiasts and collectors. Its rugged design and versatile features made it a popular choice for both personal and commercial use, and owners widely regarded it as a reliable and durable truck. The fourth-gen C1500 also appeared in over 300 motion pictures and television shows, according to the Internet Movie Car database.
Fourth Generation C1500 Suspension Upgrades
The fourth-generation C1500 remains popular among truck enthusiasts because of its sleek styling and powerful V8 engines, and is a favorite to upgrade to more modern components.
Chevrolet saw the potential for upgrading the fourth-gen C1500 by launching the 454 SS with its 7.4L big block V8. 1990-1993 454 SS trucks featured an upgraded suspension system with gas shocks and larger stabilizer bars front and rear, enhancements easily duplicated on any fourth-gen C1500.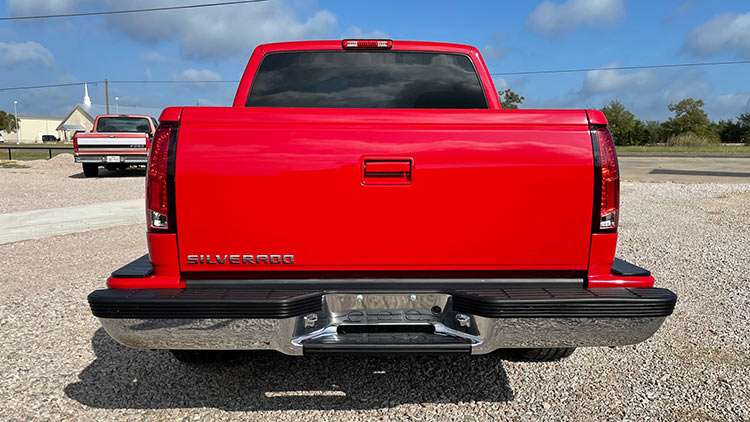 If you're modifying a fourth-generation C1500, Aldan American has a coilover conversion kit for you. These kits are 100% bolt-on, with no drilling, cutting or welding required for installation. Each is manufactured here in the U.S. using superior-quality materials.
Aldan American shocks are manufactured in the U.S. from lightweight, high-strength 6061-T6 billet aluminum. We choose aluminum over steel for several reasons, including lightness and its far better ability to shed the heat generated by the shock's movements than steel.
For a long service life, Aldan Shocks are fully rebuildable and serviceable and are covered by our lifetime Forever Guarantee.
The available single- and double-adjustable shocks allow you to tune your C1500's ride to your preferences, and with threaded spring perches, the front ride height can be lowered by up to 2.0 inches.
So, if you're setting up your 1988-1998 C1500 for strip, autocross or cruising (or all three), Aldan American is your best choice for coilover suspension conversion kits.
Related Articles: