Ford Mustang Lowering Springs
2015-2023
Sixth Generation Ford Mustang Lowering Springs
Years: 2015-2023
Trim Styles: Base, Cobra, GT, 5.0, L, LX, GL, GLX, SC, SVO, Saleen
The sixth generation S-550 Ford Mustang debuted in 2015 in six locations worldwide. The new design shared a passing resemblance to previous years but was all new underneath.
The front McPherson strut suspension was modified to accommodate larger brakes with no impact on handling and response. A multi-link independent suspension with coil springs at the back replaced the long-standing solid rear axle design.
Aldan America offers a lowering spring kit for the 2015-2023 Ford Mustang that drops your Mustang's ride height by 1.25-inches at the front and the rear. Aldan American lowering springs have been designed as direct replacements for your OEM springs, requiring no modifications to your Mustang.
Need a Different Year?
1964 – 1973 Ford Mustang
1979 – 1993 Ford Mustang
1974 – 1978 Ford Mustang II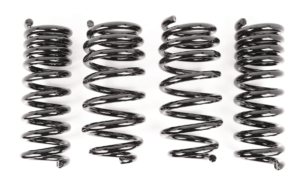 FEATURES & BENEFITS
Made in the U.S.A.
True Bolt-On Design
Properly Lowers 0.0-2.0" From Stock
Fully Adjustable – Improves Handling & Control
Smoother Ride on The Street
Easy To Tune With Turn Dial Adjustment – Set To Your Liking!
Aldan Shocks are Fully Rebuildable & Serviceable
Lifetime Warranty
Aldan American 2015 – 2023 Mustang Suspension Upgrades
We have 40 years of experience in muscle car suspension, and all of our accumulated knowledge goes into the design and manufacturing of every Aldan American suspension component.
Aldan American's lowering springs are designed to work with your factory shock absorbers, improving handling without adversely affecting ride quality.
Designed, tested and manufactured in the U.S.A., Aldan American's lowering springs are cold-wound from high-tensile steel for a more consistent and smoother ride. Our springs are coated with a high gloss black protectant for appearance and longevity.
HOW CAN WE HELP YOU?
Call us and we will help you find the right part for your vehicle.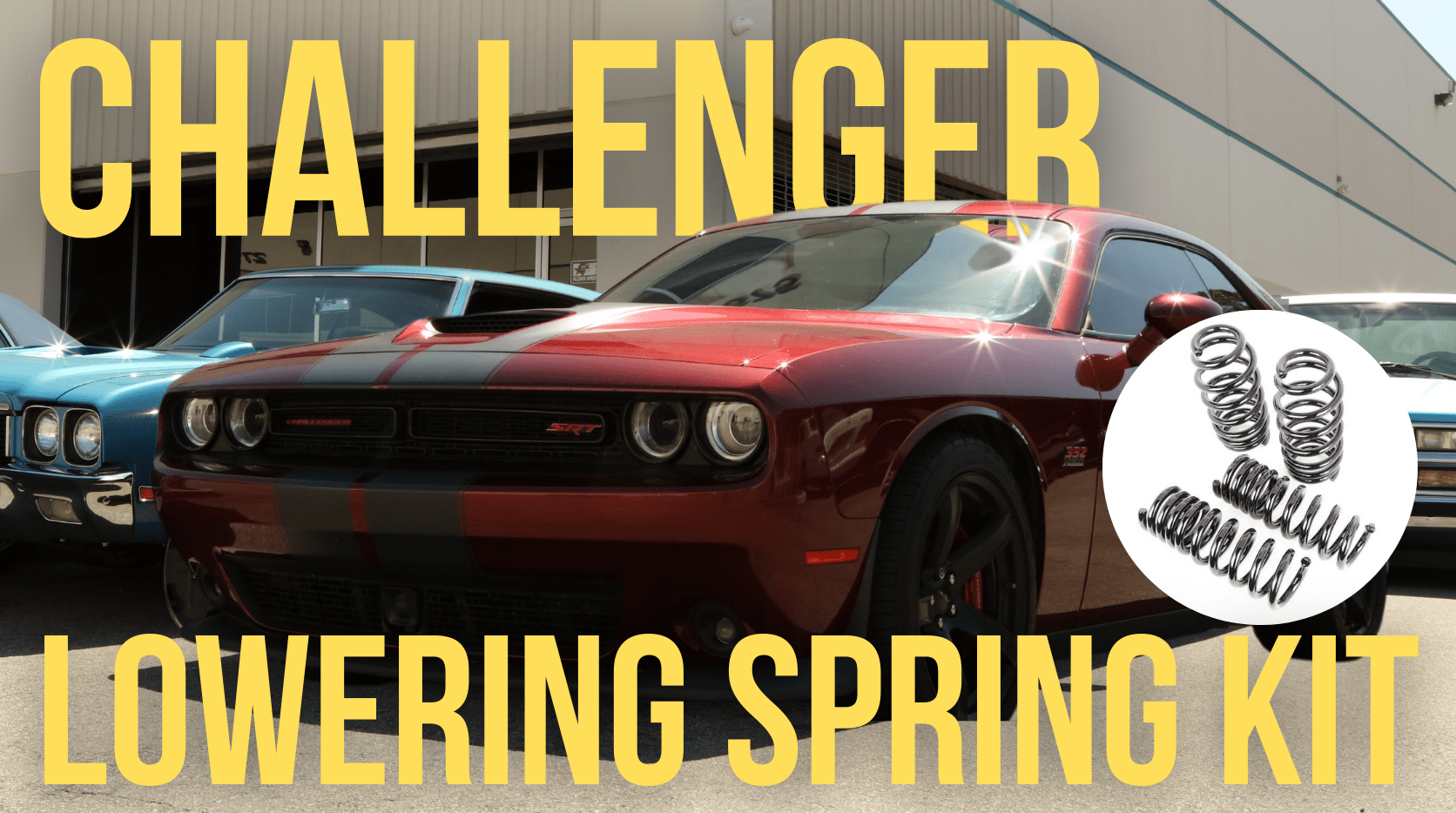 VEHICLE SPOTLIGHT | CHALLENGER LOWERING SPRINGS
In this episode Garrett at Aldan American goes over the Aldan AXS line of lowering springs for the Dodge Challenger at the Aldan Shock Lab.
In this video you'll learn about Aldan's made in USA line of AXS lowering springs designed to your 2008-2020 Dodge SRT8, SRT, Hellcat, Demon, or any V8 Hemi equipped Dodge Challenger. Properly lower your Challenger 1.25″ to lower your center of gravity, eliminate fender gap and improve the handling of your Challenger
ARTICLES & RESOURCES