Chevrolet Corvette Coilover Kits & Suspension Upgrades
2005-2013
C6 Chevrolet Corvette Coilover Kit
Years: 2005 – 2013
The 2005-2013 C6 defined the traditional Corvette configuration of a powerful, capable front engine and rear-wheel drive sports car. Like it's predecessor model, the C6 Corvette suspension consisted of independent unequal-length double wishbones with front and rear transverse fiberglass leaf springs.
Whether your C6 was equipped with Magnetic Ride Control or the standard suspension, Aldan American manufactures a coilover kit that's entirely bolt-on and requires no welding or cutting on the vehicle. The shocks are adjustable, and the coil springs can be set to lower ride height by as much as 2.0″.
Need a Different Year?
1963 – 1982 Chevrolet Corvette (C2/C3)
1983 – 1996 Chevrolet Corvette (C4)
1997 – 2004 Chevrolet Corvette (C5)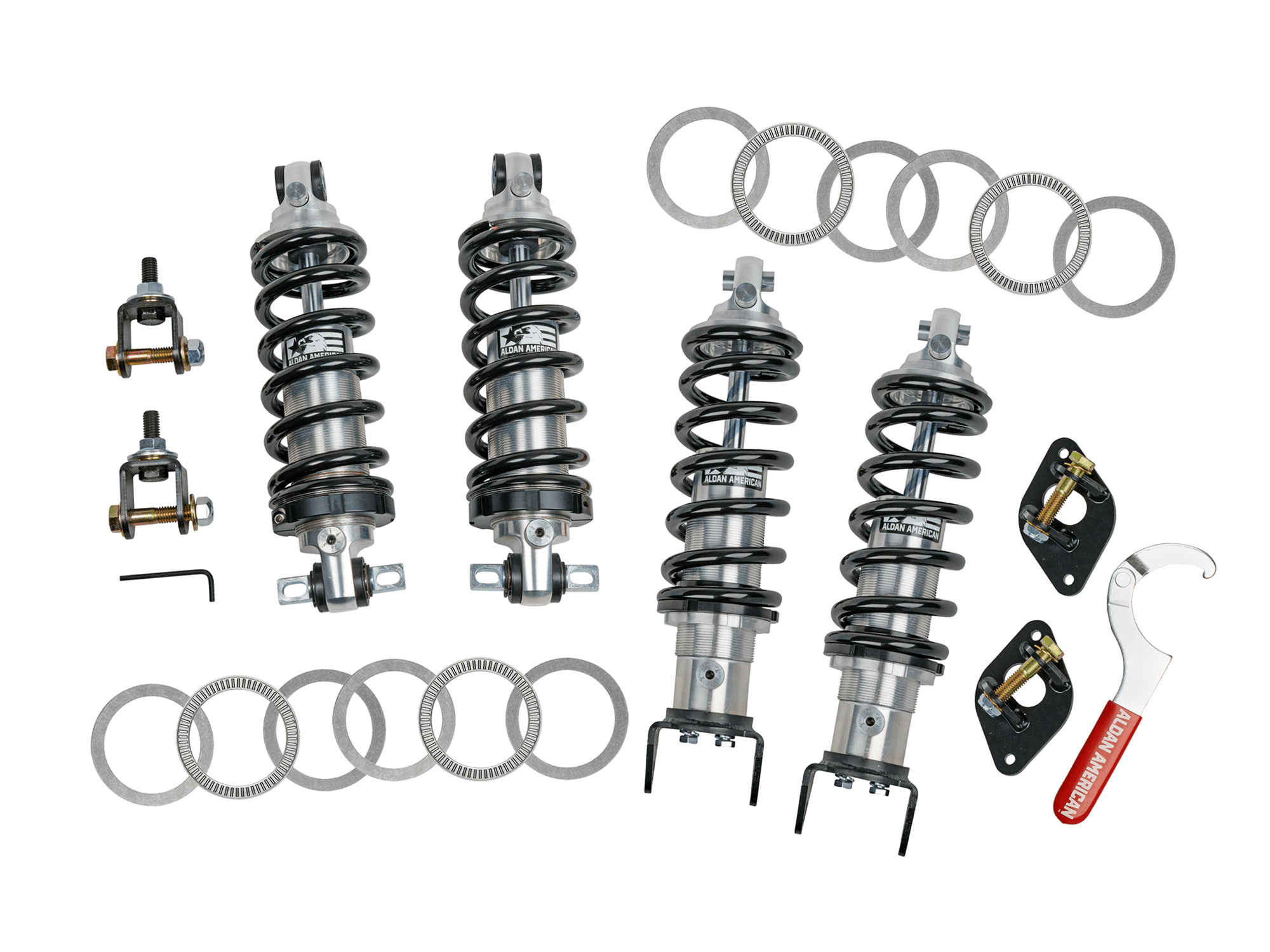 FEATURES & BENEFITS
Made in the U.S.A.
True Bolt-On Design
Properly Lowers 0.0-2.0" From Stock
Fully Adjustable – Improves Handling & Control
Smoother Ride on The Street
Easy To Tune With Turn Dial Adjustment – Set To Your Liking!
Aldan Shocks are Fully Rebuildable & Serviceable
Lifetime Warranty
Aldan American Chevrolet C6 Corvette Suspension Upgrades
Aldan American offers a full line of bolt-on Corvette C6 coilovers that feature OEM like fitment that properly lowers and drastically improves ride control and comfort, and we've spent over 40 years perfecting our kits to deliver the performance and handling you need.
Aldan American C6 Corvette coilover kits are available in both single and double adjustable options. Greater adjustability will allow you to lower and easily tune your shocks with the turn of a dial.
Whether you're updating the standard C6 suspension or converting from the MRC system, Aldan American coilover conversion kits provide flexibility through a choice of spring rates, shock adjustability and spring retainers that can drop ride height and give your Corvette an even more aggressive stance.
HOW CAN WE HELP YOU?
Call us and we will help you find the right part for your vehicle.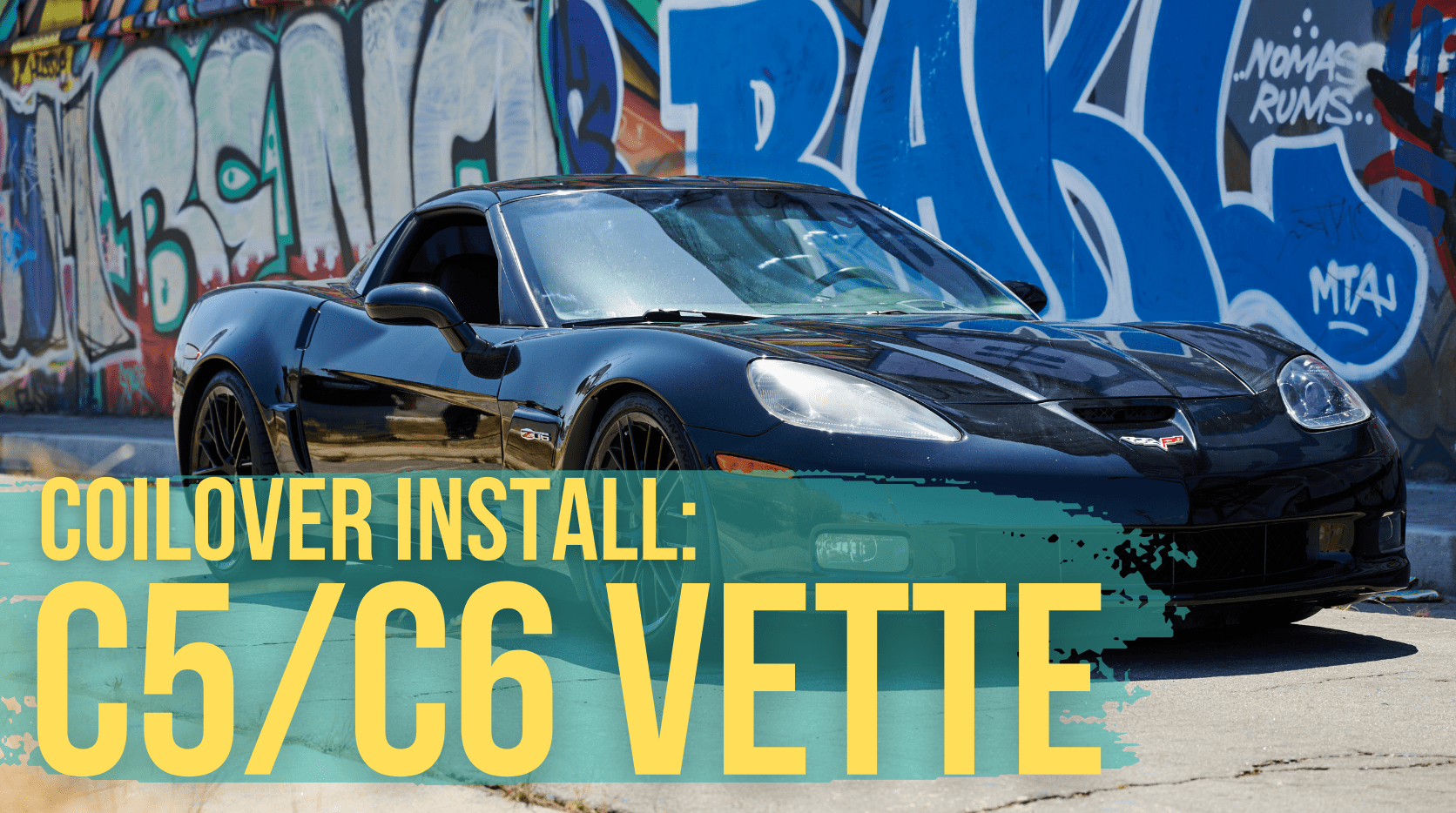 C5/C6 Corvette Install Front & Rear
Our C5/C6 Corvette coilover kits include fully adjustable coil-over shocks, lowering ride height up to 2.0 in. Great for street applications. They're also 100% bolt-on and go. The parts are specifically designed to match the OEM spring and shock fitments of Chevrolet Corvettes from 1997 – 2004. No cutting or welding is necessary. Aldan kits offer multiple adjustment settings including adjustable shock valving that increases traction and improves handling & ride comfort. Order the package recommended for your specific vehicle in the search results below
INSTALLATION u0026 DIY GUIDE
ARTICLES & RESOURCES