Chevrolet Corvette Coilover Kits & Suspension Upgrades
1963-1982
Chevrolet Corvette Coilover Kit (C2, C3)
Years: 1963-1982
When developing the C2 Corvette, Chevrolet engineers determined the new model required a world-class suspension. The system was so effective it was used virtually unchanged through 1982.
For the 1963 model year, Chevrolet introduced front unequal-length control arms with ball joints. The new independent rear suspension was compact and easy to manufacture using a transverse-mounted spring.
An easy-to-install upgrade to C2 And C3 Corvettes is an Aldan American coilover kit, with application-specific adjustable shocks and precision wound springs. The kit can be installed in an afternoon as it's entirely bolt-on and requires no cutting or welding to complete.
Need a Different Year?
1983 – 1996 Chevrolet Corvette (C4)
1997 – 2004 Chevrolet Corvette (C5)
2005 – 2013 Chevrolet Corvette (C6)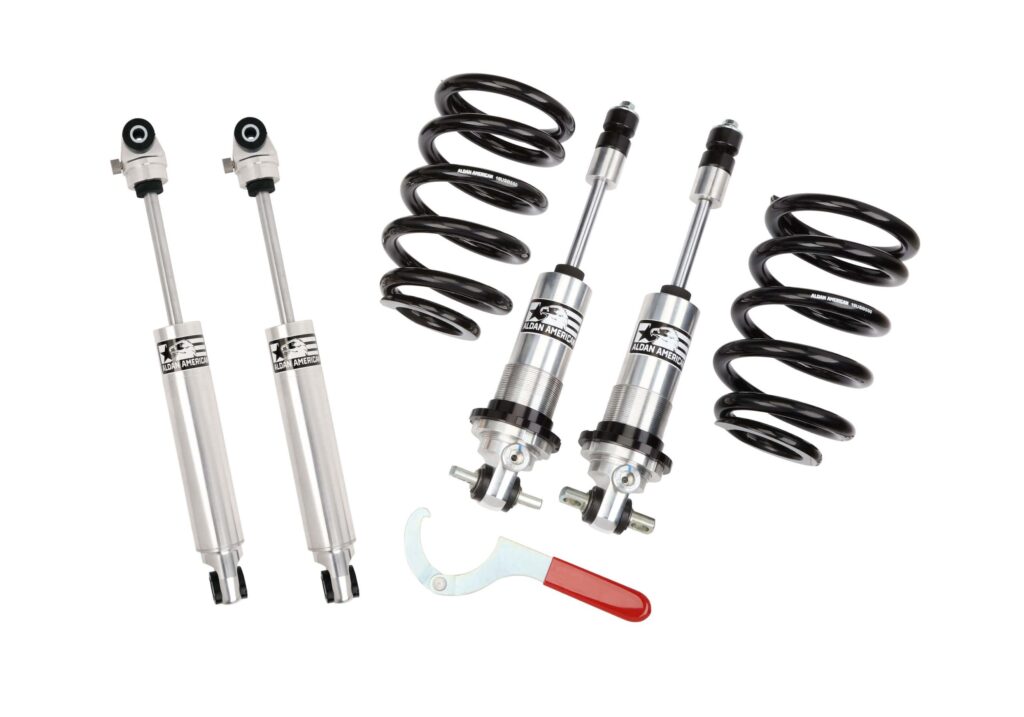 FEATURES & BENEFITS
Made in the U.S.A.
True Bolt-On Design
Properly Lowers 0.0-2.0" From Stock
Fully Adjustable – Improves Handling & Control
Smoother Ride on The Street
Easy To Tune With Turn Dial Adjustment – Set To Your Liking!
Aldan Shocks are Fully Rebuildable & Serviceable
Lifetime Warranty
Aldan American C2, C3 Corvette Suspension Upgrades
Despite differences in exterior design and the range of engines and options, the 1963-1967 C2 Stingray Corvette and the 1968-1983 C3 Mako Shark II-inspired Corvette share the same suspension underpinnings.
A great way to maximize the performance of your C2 or C3 Corvette is to install a four-wheel adjustable coilover shock conversion kit from Aldan America.
Aldan American offers 100% bolt-on coilover kits for the C2 and C3 Corvette that don't require any permanent modifications to the chassis or suspension. Plus, with adjustable spring retainers, you can lower ride height by up to 2.0-inches.
And with our included single-adjustable coilover shocks, you can tune the suspension from a street cruiser to strip menace to an autocross corner carver. For even more adjustment, we have a full line of double adjustable coilover, shocks and suspension kits available for your Corvette.
HOW CAN WE HELP YOU?
Call us and we will help you find the right part for your vehicle.
ARTICLES & RESOURCES