Road Comp Series Suspension Kits are now available for the 1958-1970 Impala, Biscayne, Caprice, and other full size GM cars.
Made in the U.S.A. Aldan full size suspension kits include everything you need to fully convert your front, factory suspension to adjustable coilover shocks and springs with adjustable rear shock absorbers.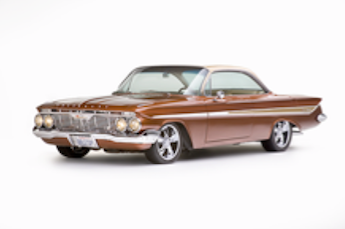 Road Comp Series suspension kits include ride height adjustable coilovers that allow up to 0.0-2.0″ inches of lowering capabilities on front suspensions.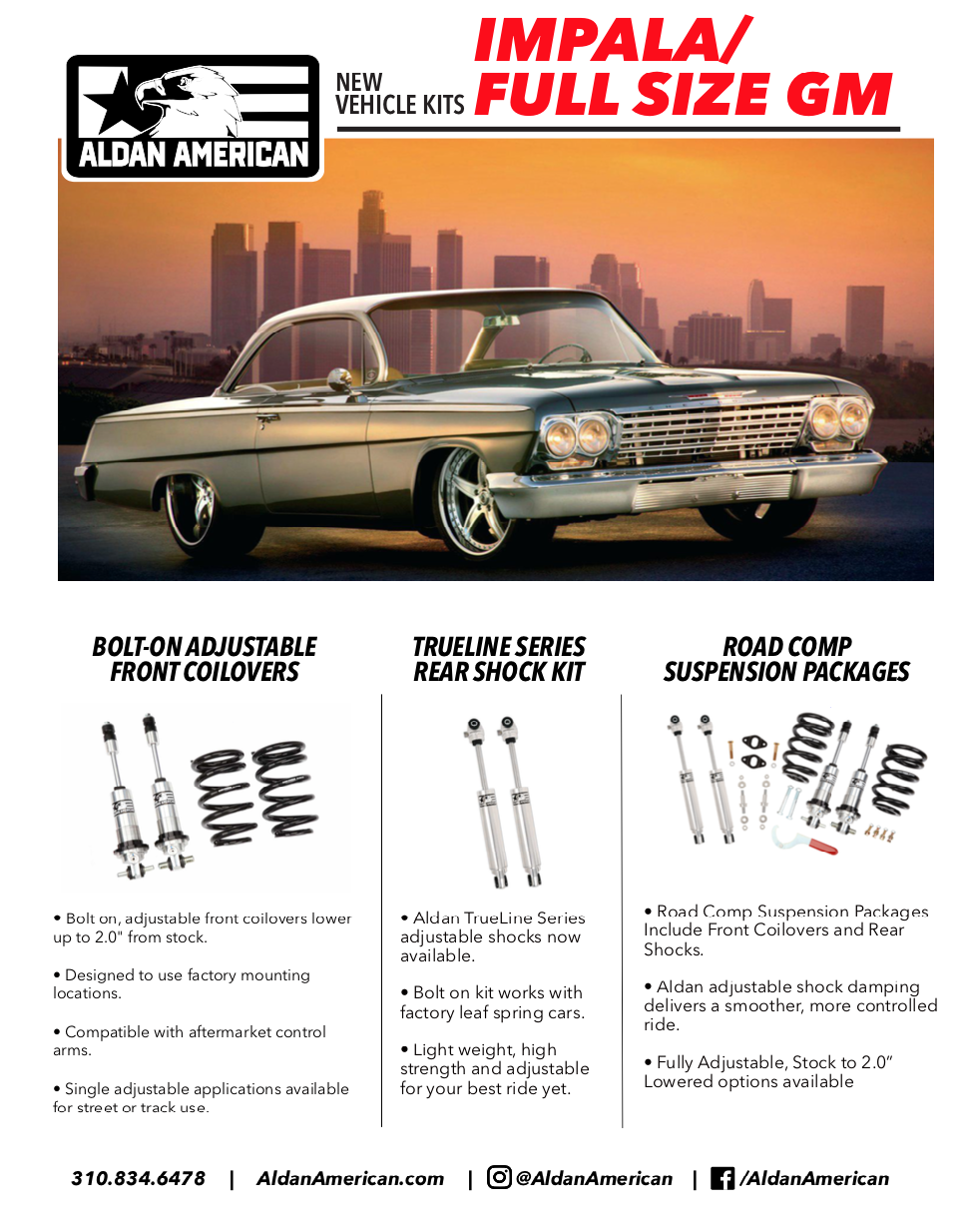 Road Comp Series kits also include adjustable rear shock absorbers designed to improve the ride quality of leaf and coil sprung rear suspension. Improve your classic GM full size muscle cars stance and handling performance with our full line of Road Comp Series coilover and shock upgrades.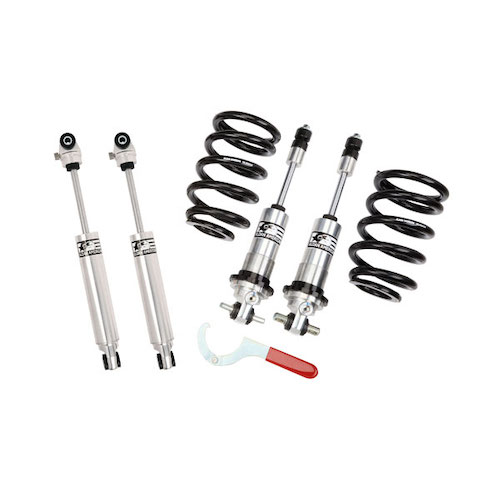 Part # 300164 shown Aldan Road Comp Series kits can be used with factory or aftermarket control arms.
Includes 2 front coilovers, 2 TrueLine rear, adjustable shocks with hardware. Bolt on. Front and Rear.
Find coilovers, shocks and more suspension products for your classic GM Full Size car see here