2021 Brothers Truck Show – Highlights
On August 1, 2021 the team at Aldan American setup for the 22nd Annual Brothers Truck Show at Oak Canyon Ranch here in southern California. The sold out show had over 600 classic Chevy trucks and dozens of aftermarket parts vendors.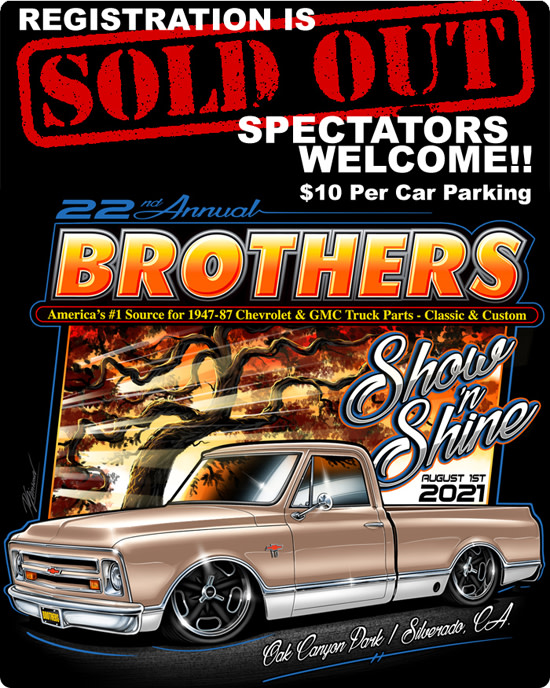 The Brothers Truck show is a bucket list show if you're into classic Chevy and GMC pickups. At the show was model years from 1947-1987 including 3100, C10, K10, Blazers, Suburbans and more!

Overall, it was a great show, with great people and a great family-oriented atmosphere. The Team will, be looking forward to next year's event and doing it all over again.
Above are some pics of from this year's show. For more truck shows and event dates, check out our blog here