Jaguar Independent Rear Suspension Swap – Coilovers
If you own or are building a street rod, classic truck, AC Cobra or kit car – The Jaguar independent rear suspension (IRS) is one way to go.
The Jaguar IRS swap has been a popular rear suspension setup with hot rodders for decades. Jaguar made thousands of these rear end assemblies from 1961 to 2006 and a full Jag rear end comes with just about everything you'd need to update a classic car suspension, all in one assembly.
Jaguar's IRS system came with a Dana axle housed with its own chassis making it a one-piece assembly. The axle housing, disc brakes, cross beam, sway bar, radius arms and coilovers all dropped out of select Jaguar cars in one complete assembly.
This complete Jaguar rear suspension assembly became a one stop-shop for hot rodders looking to add a Jaguar quality ride, to their classic or custom Ford, Dodge or Chevy.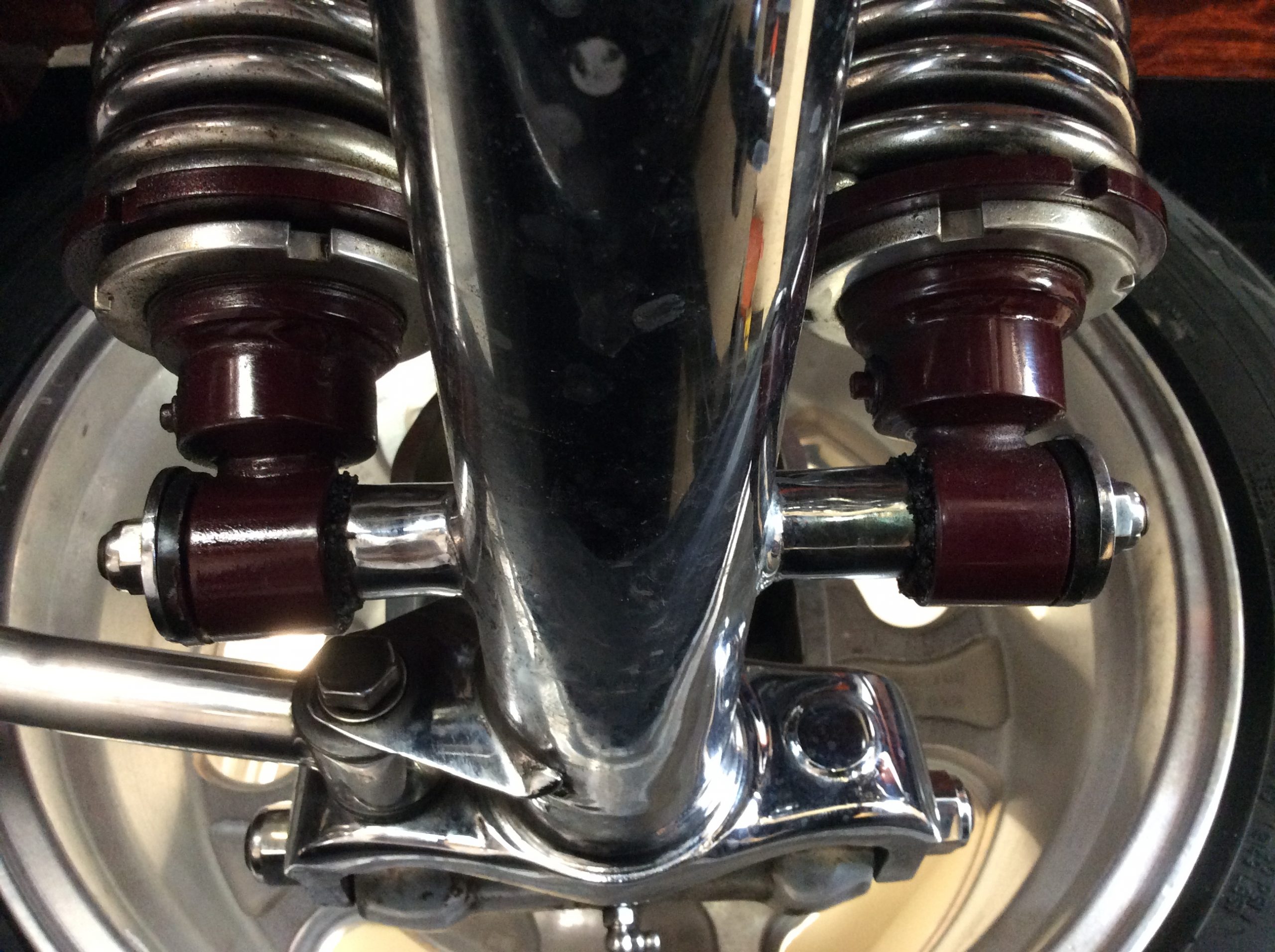 Jaguar passenger cars like the E-Type, XJ6, XJ21, XJS, V12, V6 and select Aston Martins like the DB7 came from the factory with a complete Jag IRS. You could go down to the junkyard, cut out the entire rear Jag IRS assembly, bring it home and install it in or use it as the foundation for your custom ride or chassis.
Jaguar IRS units came with coilover shocks. Since the 80's, hot rodders have been using Aldan American coilovers to swap out the OEM Jaguar shocks with our fully adjustable, performance coilovers for their Jaguar IRS swap.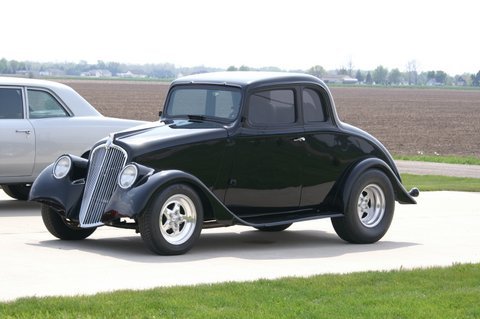 When setting up a Jag IRS on your street rod or classic truck, these assemblies typically take four coilovers with springs. Our AS-654 coilover that uses a 10" coil spring was originally developed as a Jag rear end replacement shock. One of our most popular coilover kits for the Jaguar IRS is part number A654220B that comes as a complete set or assembled coilovers with 220 lb spring, spanner wrench and sleeves. If you need a custom length shock, bearings or a different style mount or application – We have a full line of custom coilovers for your Jag rear end build or coilover replacement.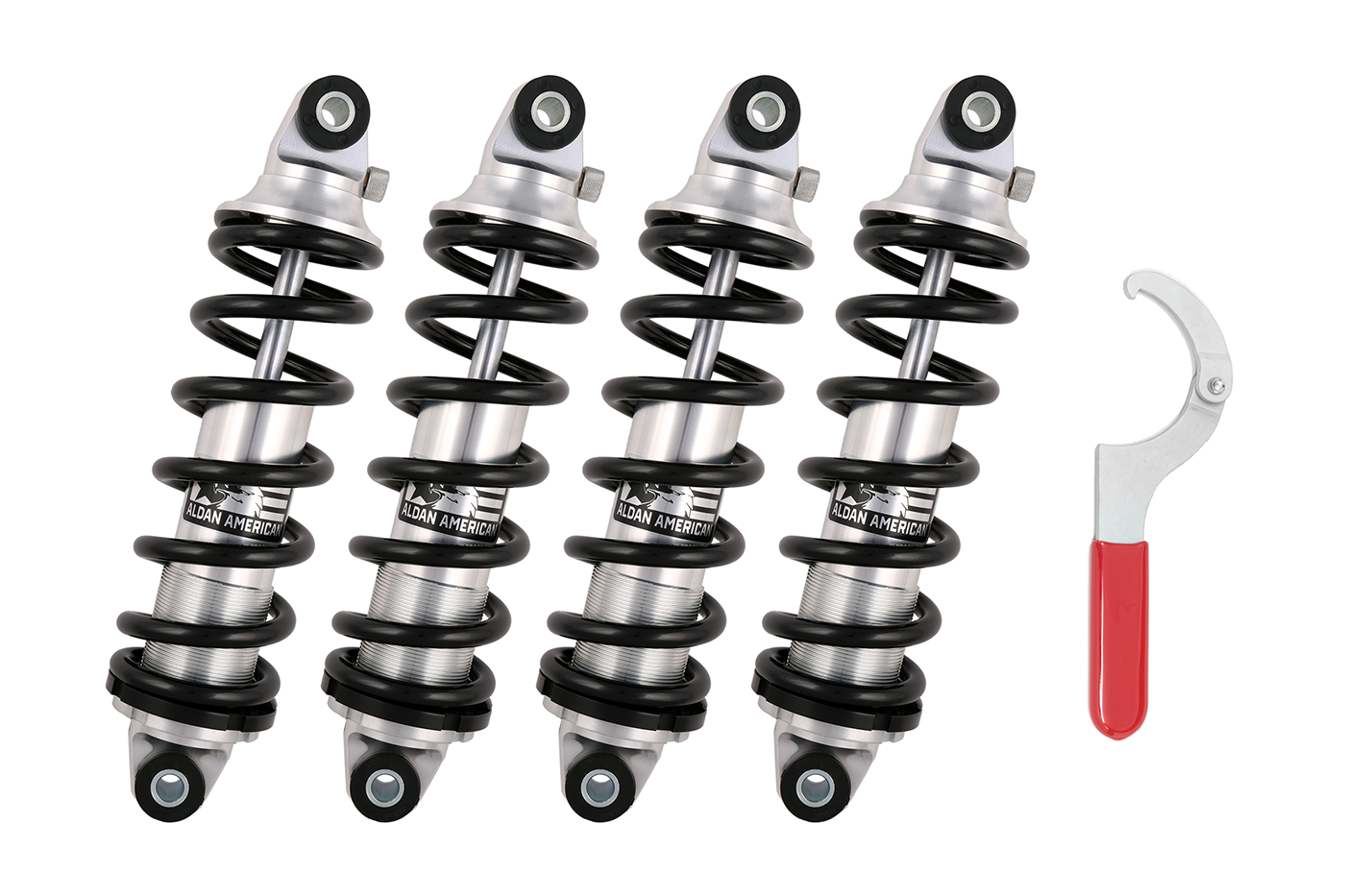 For spring rates on a Jag rear end or a Jaguar IRS swap, the spring rate needed will range between 180-300 lbs. If you have a custom build that you're outfitting with a Jaguar IFS and have questions, give our team a call today and we'll help you setup your IRS.
Call To Action: Discover the difference with Aldan American's Jaguar IRS swap coilovers and upgrades to handle all your high performance driving needs. Shop Jaguar IRS swap coilover kits today and get free shipping on orders $199 and up!