If you're building or driving a 1963-1982 C2 or C3 Corvette, at Aldan American we've got a full line of suspension performance kits for your classic Corvette.
Aldan American's new Road Comp Series suspension kits are designed to convert your stock, front suspension to fully ride-height adjustable coil-overs with adjustable shock absorbers in the rear.
Aldan Road Comp Series suspension kits include Aldan Phantom Series, single adjustable coilovers for the front and Aldan TrueLine Series adjustable shock absorbers for the rear.
Our coilover and shock combination delivers superior handling & ride quality for a drastic improvement over stock suspensions. Aldan's hybrid style, front coil-springs are designed as a direct fit into the factory, front upper spring pockets and can be used with factory or aftermarket control arms. Front ride-height adjustability allows lowering from stock height to 2.0 in. lowered.
Aldan American's rear, adjustable shock kits for the 63-82 Corvette chassis are designed to work with factory rear ends and provide a smoother, more consistent ride compared to stock shocks.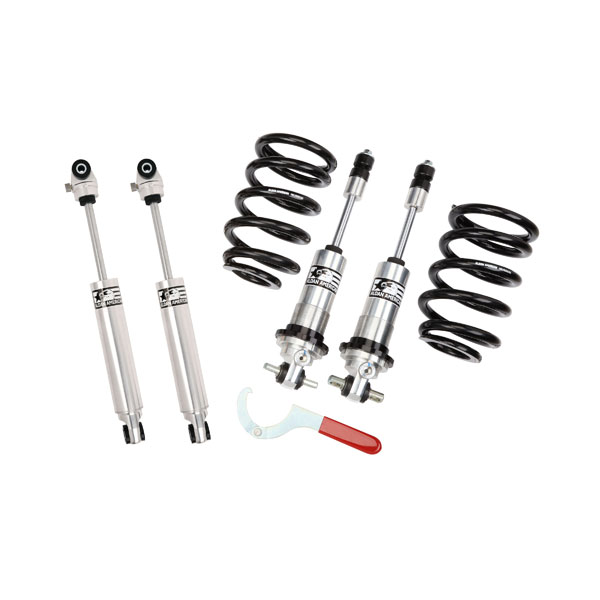 Part #300166
If you're looking to get the most from your C2 or C3 Corvette's suspension, check out our full line of Aldan American suspension kits for your Corvette.
Find coilovers, shocks and more suspension products for your classic Corvette here