1973: A New Generation of Chevy Trucks, and Their First Dually
As 1972 was drawing to a close, an entirely new lineup of Chevy pickups was raring to drive right smack into the public's eye…and pickup history. Here's a rewind back to that time, some 48 years ago! The years may have flown, but Chevy pickup enthusiasts and collectors recall these trucks like it was yesterday.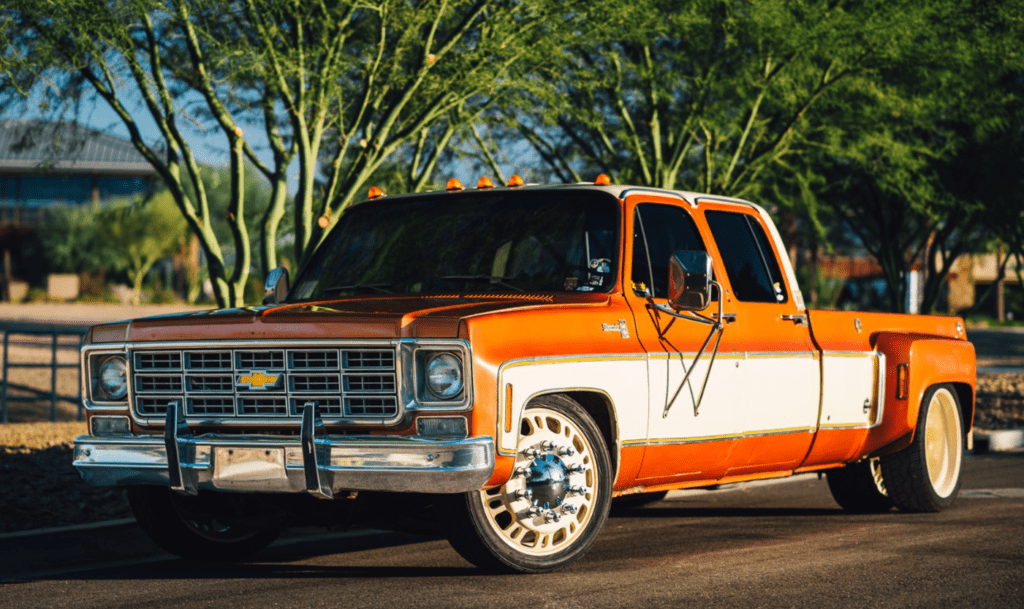 That's because Chevy pickups had never looked like that, looked so good and offered as much style, performance and comfort.
Talking 'bout my generation.
1973 was the year Chevy, according to historians, embarked on its third generation for the "C/K" pickup lineup—that designation identifies two-wheel-drive and four-wheel-drive versions. The line between the previous six years of Chevy pickups and the new 1973 version started with an aerodynamically designed look. These were the first pickups designed by computers and with wind tunnels to optimize the exterior for less drag and increased fuel efficiency. The new design had been four years in the making.
The look has been called "long and lean, chiseled and clean," but the way to immediately know you were looking at something new and dynamic was to look near the tires—no more rounded wheel wells, as every Chevy before had had. This design featured squared-off rounded wheels—just as every Chevy pickup has had ever since.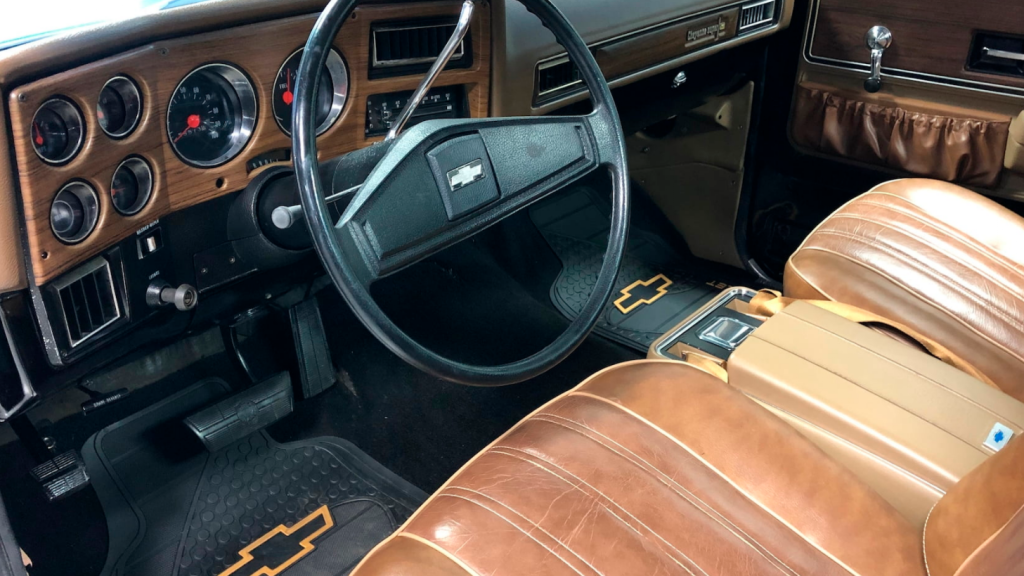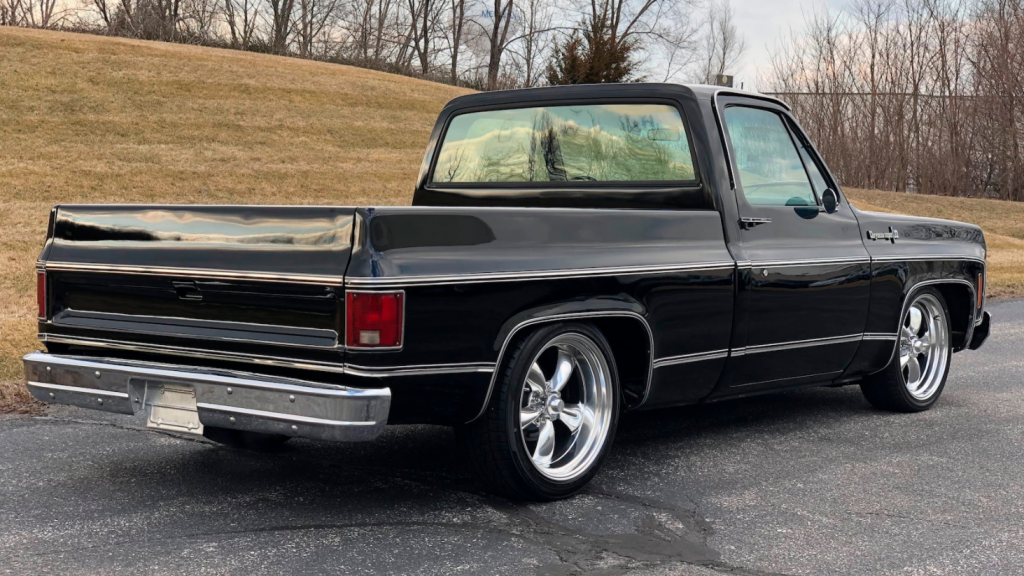 This new generation was named by Chevrolet as the "Rounded Line"—which is not what most people call this third generation of pickups. You probably have heard them described as the "square-bodied" pickups. The new trucks featured a completely restyled and "rounded" (according to Chevy) body style. Features included curved side glass, and bigger and more comfortable seats. There was wood-grain trim panel on the tailgate of the top trim levels, and some models offered a wooden or steel bed. The third-generation Rounded Line is one of the longest-produced versions of the C/K series, in development for 14 years.
There was an available 454 "Big Block."
For the first time, a 240-horsepower, 454-cu.-in. Big Block V8 was available in a Chevy two-wheel-drive pickup, an engine that provided 355 lb.-ft. of torque. There were two V6 choices: a 100-hp, 250-cu.-in. V6, and a 292-cu.-in. version. Two 307- and 350-cu.-in. V8s rounded out the engine lineup.
The car had gotten a total workover and redesign inside and out. The goal was to bring more class, more luxury, more options and ultimately more sales. It worked—by the end of November 1973, Chevy reported that its half-ton Fleetside pickup had become GM's bestselling vehicle—car or truck.
You could get a very spiffy Cheyenne.
One of the best-looking kids from the '73 family was the Cheyenne, which had been rolled out two years earlier. It gets a bit confusing, but the Cheyenne was a "trim package," as they call it. It was the high-level trim for Chevy's pickup, a couple steps above the custom (base) and custom deluxe packages. The Cheyenne replaced what had been called the CST package—Custom Sport Truck models.
The Cheyenne featured an eye-catching two-tone paint job and attractive exterior trim that caught the public's eye. This Cheyenne's interior was designed for comfort and style. The interior offered bucket seats, "deep-twist" carpeting, new headliner and door trim, cruise control and fancier audio. The dashboard got the works too, with gauges and knobs more convenient for whoever was behind the wheel. It was designed to change the average person's idea of what a pickup truck was like. As a writer expressed, the Cheyenne "raised the luxury ante higher than ever." Maybe that's because many first-time pickup buyers were being drawn to the 1973 Chevy lineup.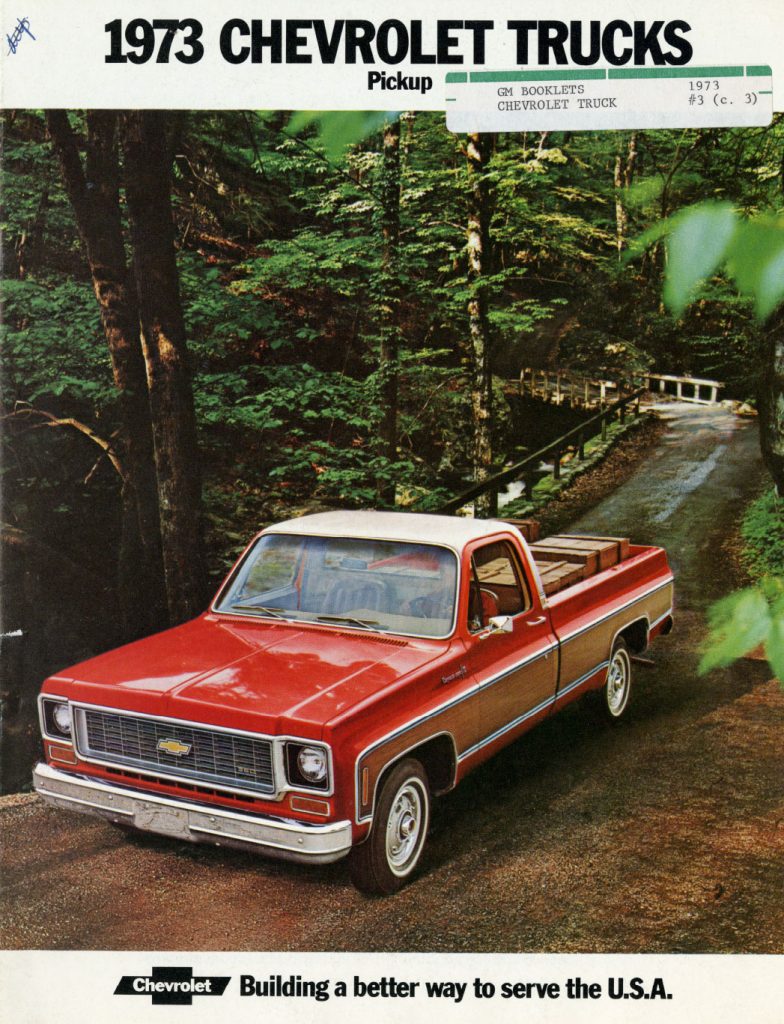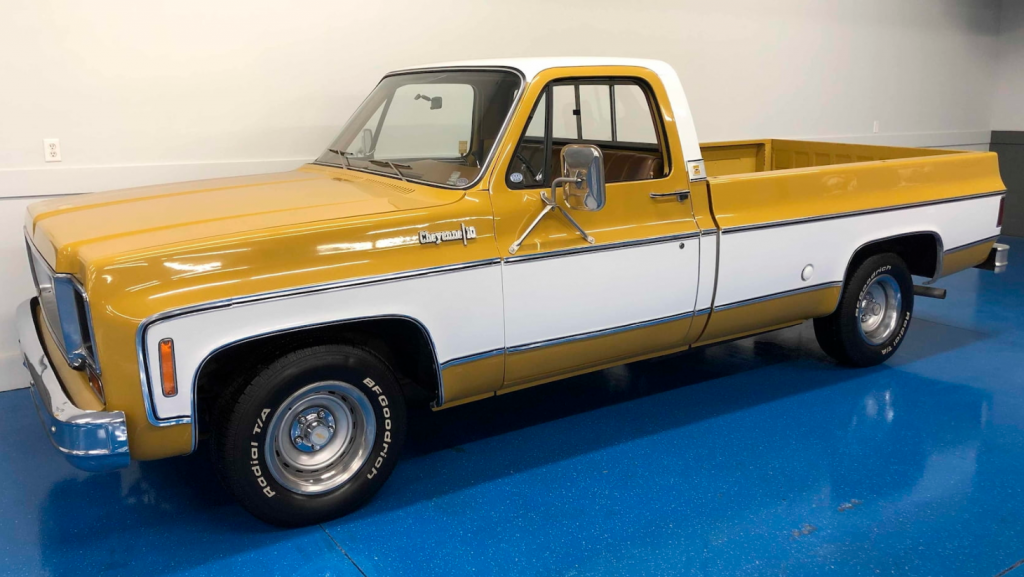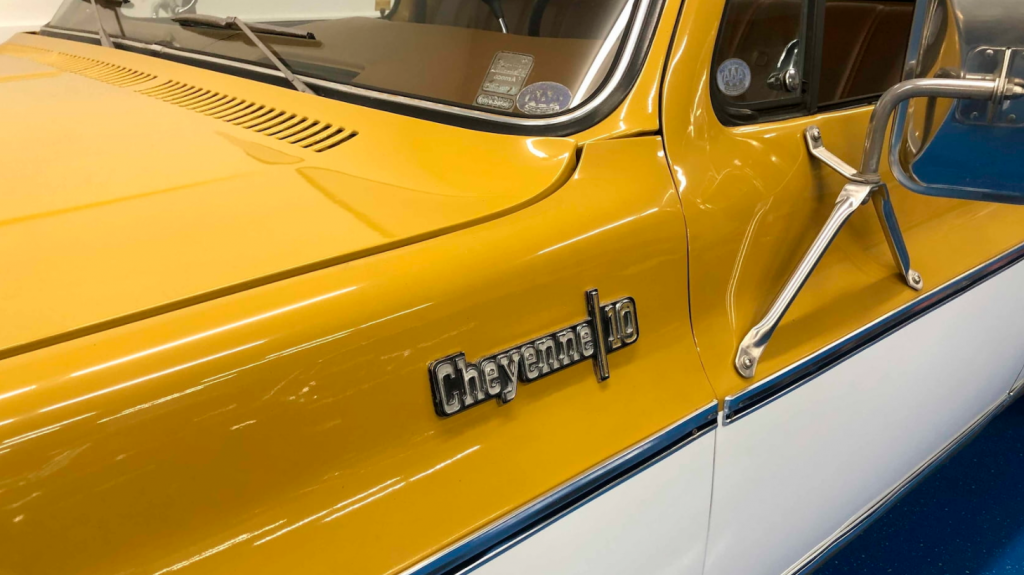 And, for those who wanted a pickup to do what it was designed to do, there was something else new and exciting available in 1973.
Here was the first Crew Cab "Dooley."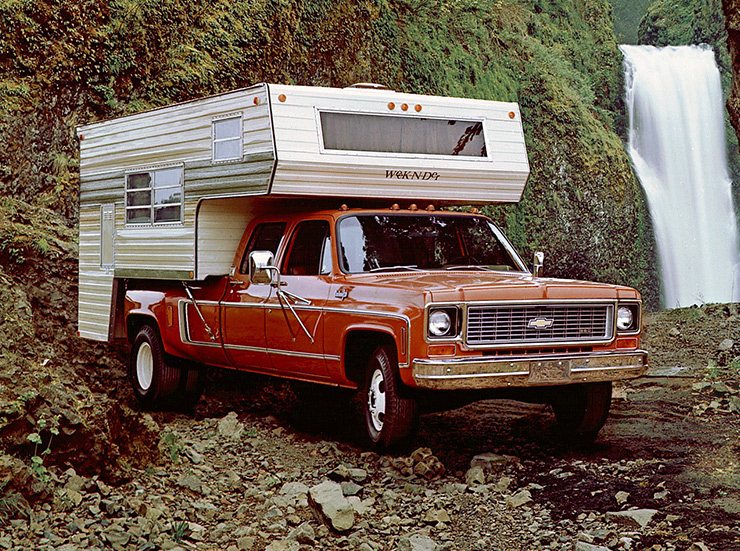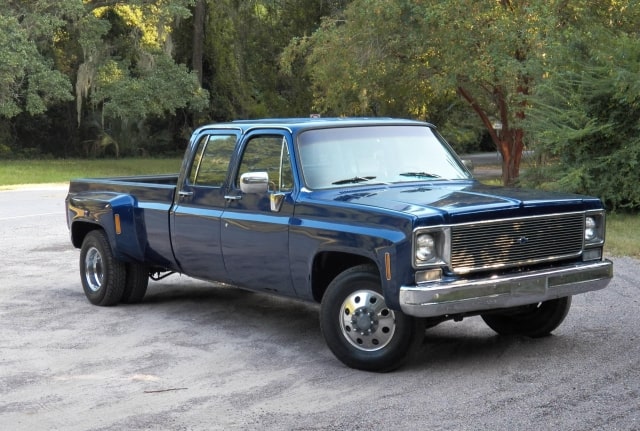 Officially, it was called the "1973 C-30 One-Ton Dually."
That's right. Most people refer to Chevy's pickups with the four wheels in the rear as a Dually or "Doolie"—and it's commonly spelled that way.
Fact is, it's officially a "dually," precisely because it has dual wheels on each rear side.
Nicknamed (of course) "Big Dooley," it was the auto industry's very first Crew Cab one-ton pickup with dual wheels. It was also the star of the new third-generation pickups…and revolutionary for its time. It's seen as the granddaddy of the heavy-duty pickup. Under the hood was a 350-cu.-in. V8 engine that had 155 horsepower and 255 lb.-ft. of torque. It retailed for $4,440.
The third-generation pickups are not necessarily rare, but that's good news. Because they are available and more affordable, they remain super popular with truck restorers.

Looking to buy or restore a Dually or a square body? Here are some resources and tips for buying and updating the performance.
Check out our videos from the Aldan American studio and United by Trucks.
Good news for later model Chevy Truck Owners. We just launched our New Road Comp Series Suspension Kit for the '88 – '98 C1500's. Check out the kit below, subscribe to our youtube channel to watch our install guides.

Resources: "Chevrolet Trucks: 100 Years of Building the Future." Crestline Books, 2019. Edsal and Batey;
classiccars.fandom.com/wiki/Chevrolet_C/K; motor-junkie.com/14-best-classic-chevy-pickup; davidsclassiccars.com/chevrolet/cheyenne-super-dually; motorbiscuit.com/what-was-the-first-dually-truck; wikipedia.org/wiki/Chevrolet_C/K; cjponyparts.com/resources/chevy-truck history; chevytrucklegends.com/100-year-history-of-chevy-trucks/1973; raybuck.com/1973-1987-chevy-truck-restoration