If you're building or driving a 1988-1998 C1500 truck, we've got a full line of suspension performance kits for your ride.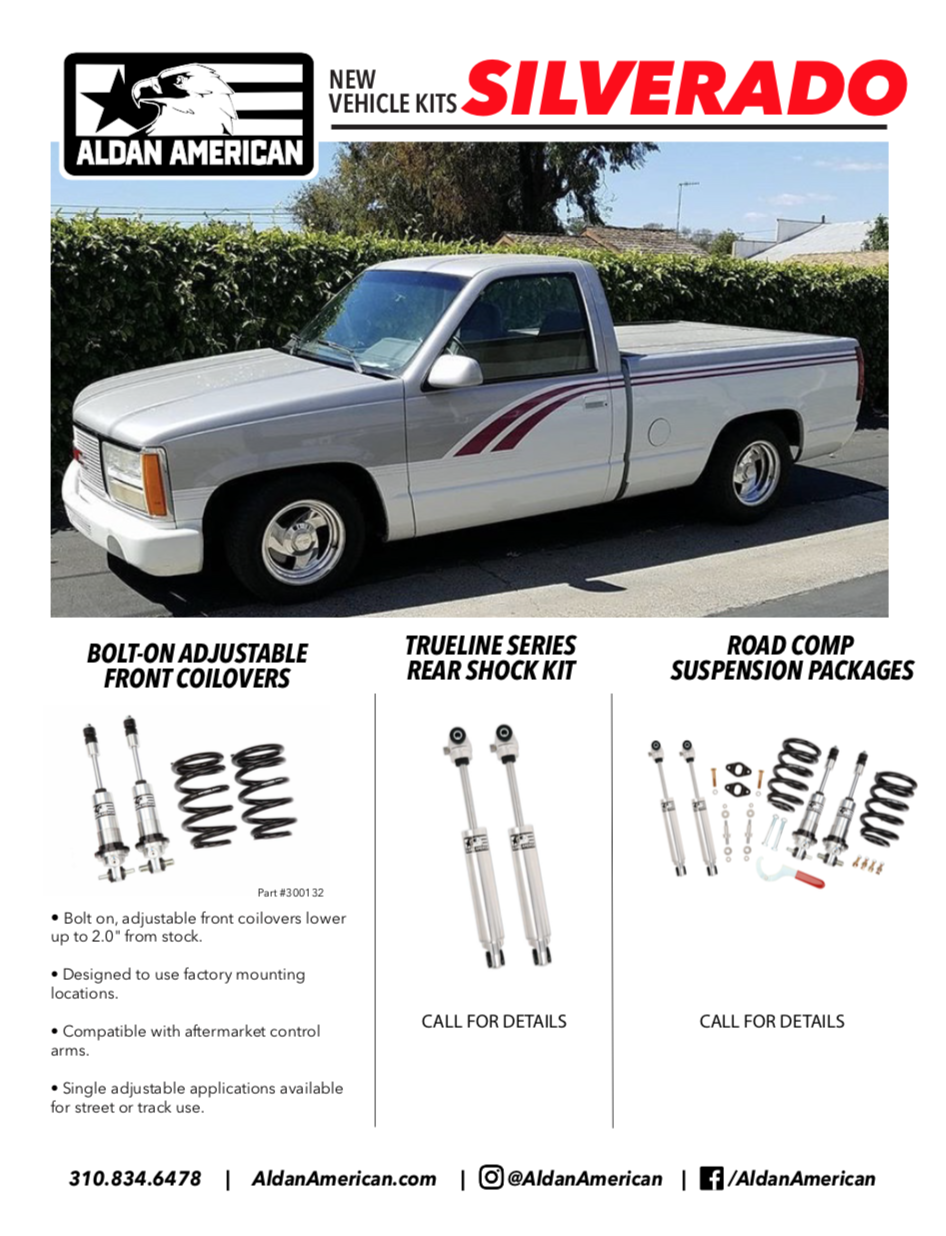 Aldan C1500 suspension packages are designed to convert your stock, front suspension to fully ride-height adjustable coil-overs with adjustable shock absorbers in the rear.  Designed for the GMT400 and C1500 2wd truck chassis.
Aldan Phantom Series, single adjustable coil-overs combined with Aldan TrueLine Series shock absorbers, deliver superior handling & ride quality for a drastic improvement over stock suspension. Aldan's hybrid style, front coil-springs are designed as a direct fit into the factory, front upper spring pockets and can be used with factory or aftermarket control arms. Front ride-height adjustability allows lowering from stock height to 2.0 in. lowered. Recommended for street, factory replacement and performance applications
Aldan American's rear adjustable shock absorber kits for the 88-98 Silverado/Sierra pickups are designed to work with factory rear ends and offer up to 2.5" of lowering from stock height. Choose from single adjustable or double adjustable rear coilover kits. Multiple spring rate options are also available for street, track and autocross applications.
Find coilovers, shocks and more suspension products for your lowered pickup here