AdventureStang
In December 2020 the McCullough family started out on an adventure of a lifetime. Drew, Mia and their toddler, Turner, began road tripping across the US in a classic '67 Mustang.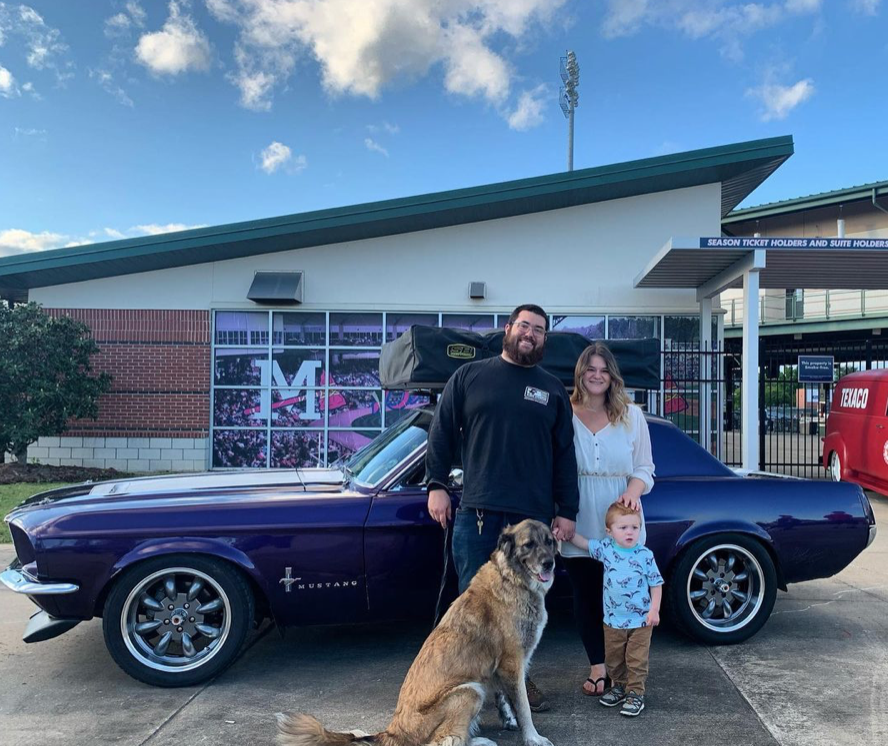 Leading up to the trip, Drew and Mia had always discussed getting out of their comfort zone, but few people have the courage to drop everything and travel cross country. There were two turning points that lead them on this expedition.
In 2020, they went on an 800 mile road trip to Montana for a family event, but felt so obligated to return home to work they felt they didn't take full advantage of the trip. They began thinking "why couldn't we enjoy the trip and take the time?"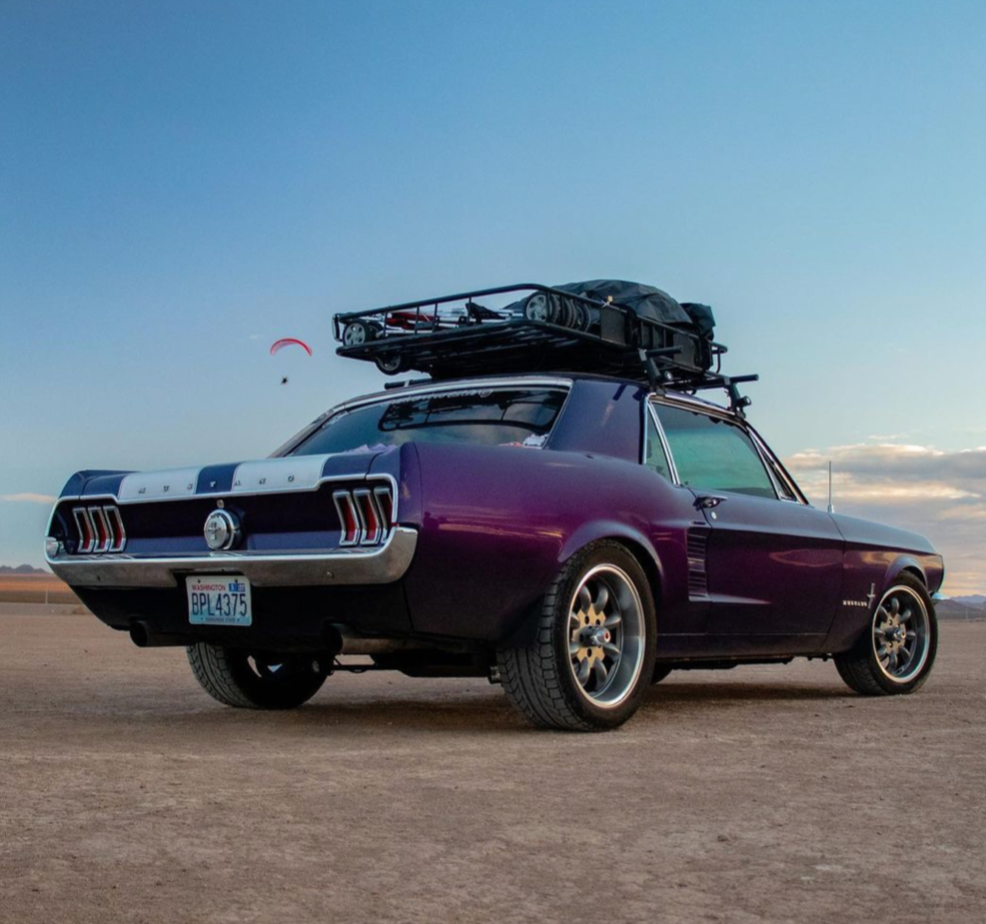 Later that year, Drew and Mia faced the age old saying "life is too short" head on. After falling off a ladder, one emergency surgery and almost dying, Drew was stuck resting and working from home. While recovering, he had plenty of time to think about what he wanted to do and what he wanted to show the world.
Finally, he began to share his experiences and adventures with his family across the US and the World!
On December 23rd, Drew and his family left Vancouver, Washington and with it most of their personal belongings besides what would fit in the Mustang and 4×8 storage unit.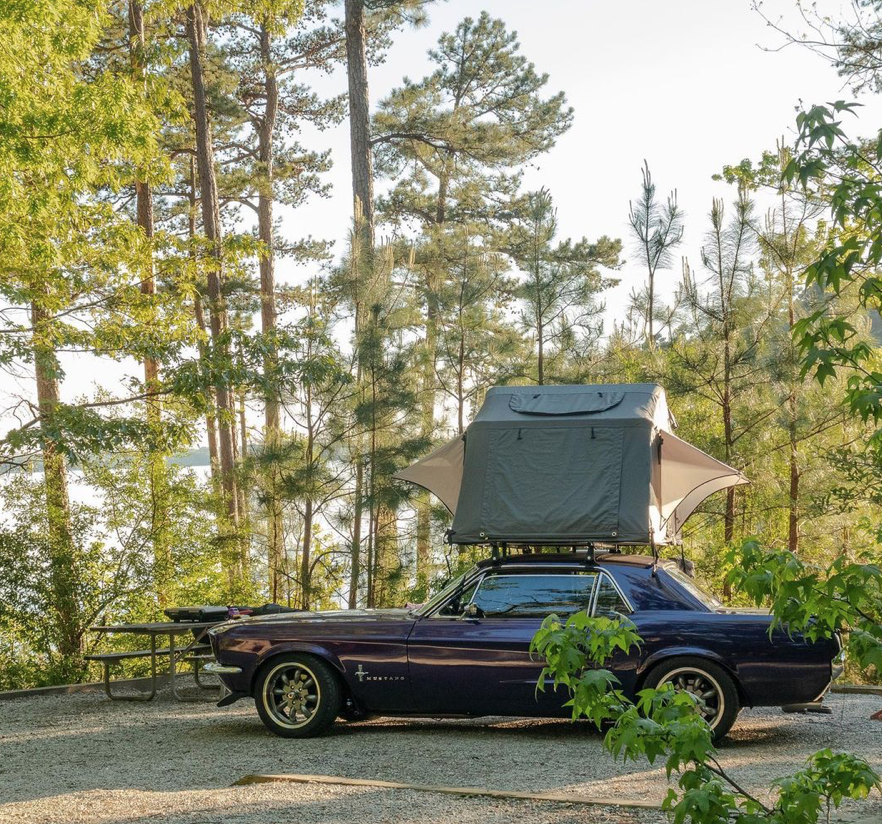 They started their trip on the west coast traveling from Oregon, to California. After starting their trip off strong, they knew they needed new suspension. Since running on Aldan's, Drew and his family have noticed a huge difference. They have noticed a more planted feeling with significantly less body roll. Drew was shocked by the adjustability. There was "no way a little dial was going to change anything – but it transitions from race car to cruiser." With Drew's back issues, he has it set set in the middle, where there is good handling but not it's harsh and easier on his back.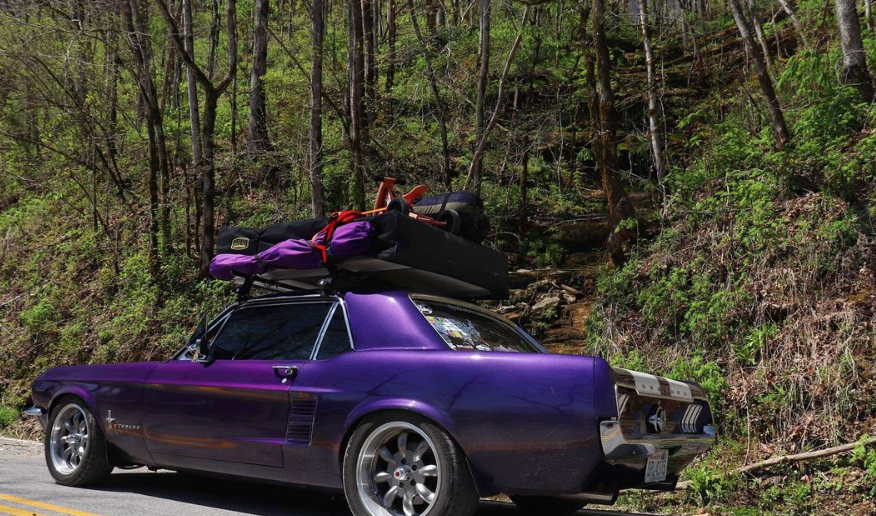 During the first 3 months, they spent most of their time in hotels. After spending too much time in hotels, they added a rooftop tent to the Mustang.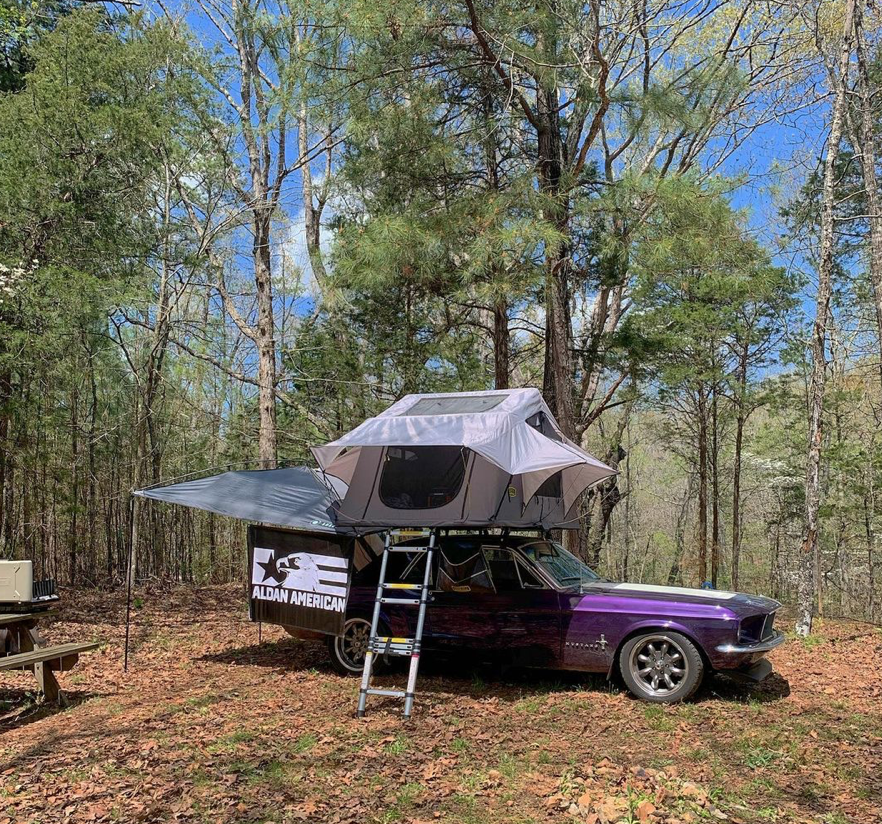 Along Drew's journey, he has been able to share his love of cars, especially his classic mustang. He has also found a home amongst the huge Mustang community on Instagram. 'The car enthusiast world has made us so many friends and new family." As he has become more involved in the Mustang scene, he has even had the chance to meet up with Mustang aficionados along the way.
The McCullough family have traveled 16,000 miles and are currently in Maryland marking their 23rd state. They plan to keep adventuring as long as they can! They even dreams to ship their car to Europe to continue the voyage.
To stay up to date follow the Adventurestang! Instagram, Youtube
Shop Mustang Coilover Kits Today! Here