The 2017 SEMA show kicked off this year as one of the largest shows on record. At Aldan American, we launched over a dozen new suspension products at this year's show for Ford, Chevrolet and Dodge platforms.
Here's a behind the scenes look at some of our new suspension products dropping in 2018 for our Ford suspension performance product line at Aldan American.
2015-2018 Ford Mustang, Lowering Springs
1965-1973 Ford/Mustang Front, Colilover Shock Kit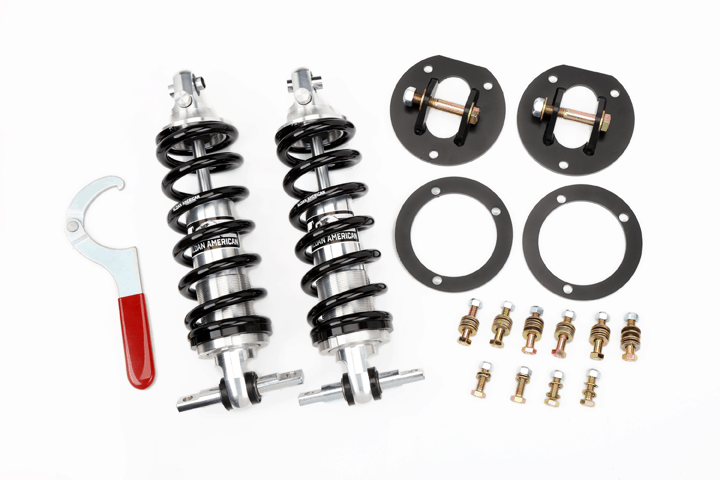 1965-1973 Ford Mustang Rear, Adjustable Shock
Here's a video from our friends at Autoworks Restomod who stopped by our SEMA booth to check out some of our new products for the Ford Mustang, Falcon, Fairlane & more.
New suspension parts for your late model and classic Ford will be uploaded weekly to our site.
For full details, check out our Ford suspension product line by clicking here