Black Friday is HERE!
Black Friday is here and we're celebrating with one of our favorite black builds. This year if you're looking for coilovers, shocks and suspension kits that are IN-STOCK Aldan American is the brand for you!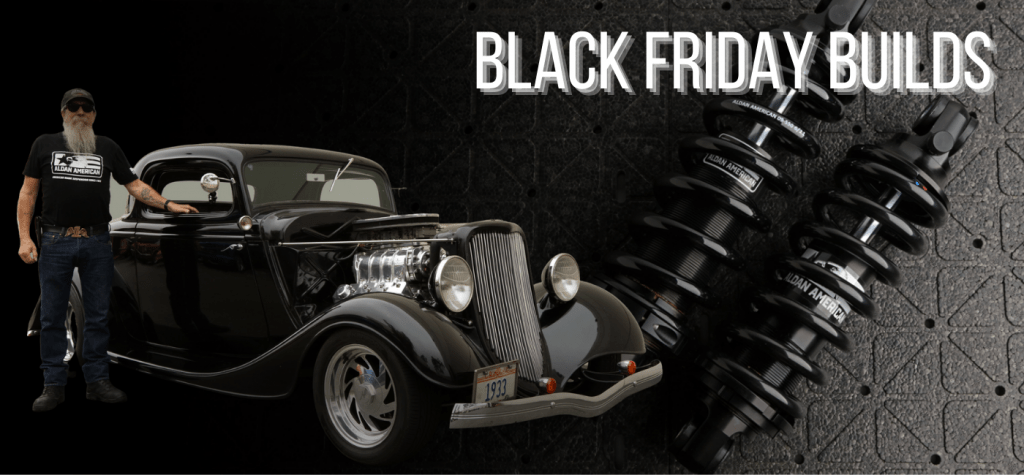 With Code FRIDAY10 Get 10% OFF + FREE SHIPPING on orders over $199.
No backorders, no waiting! Shop our wide selection of high performance coilovers, shocks, and suspension kits (made in the U.S.A.) IN-STOCK and READY-TO-SHIP!
Checkout our Gallery of Dog and his '33 Aldan equipped ford.
Find coilovers and suspension upgrades from Aldan American for your custom build Here