There's just something about a 1955 Bel Air that gets us excited. We love Tim Skrape's classic build with a modern paint job. From donuts and burnouts to car shows and cruises this ride is always a showstopper.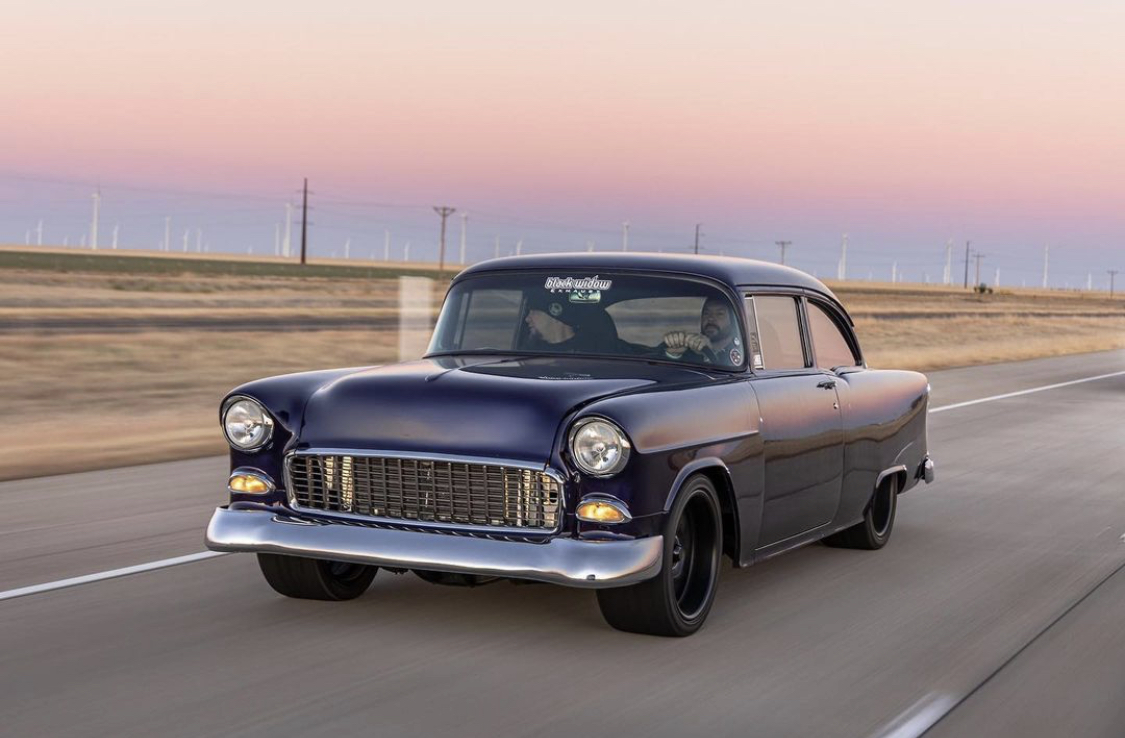 The Black Widow Build had the exhaust handled. The design and sound characteristics of their mufflers were dialed in but the Bel Air needed to see the same high quality performance in their suspension so Tim came to Aldan American.
Ride height is measured and we're ready to install the front and rears.
The Aldan Shock Lab is in full swing with – installs coming in every week! This Bel Air is one of our favorites to date.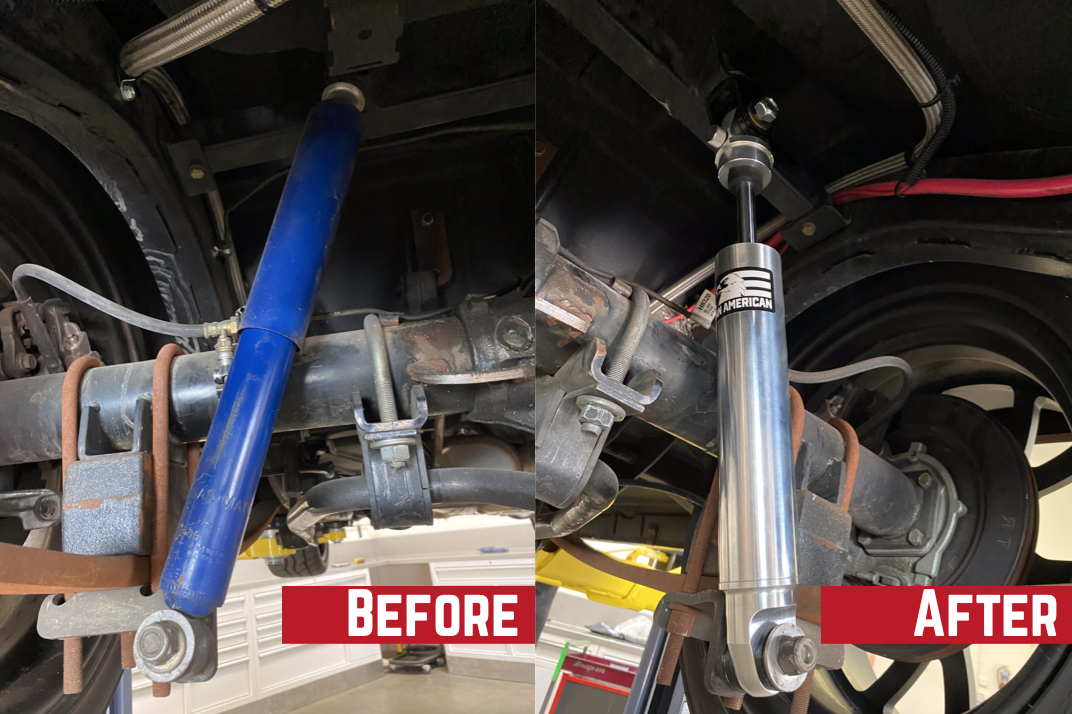 Before and After front shock upgrade.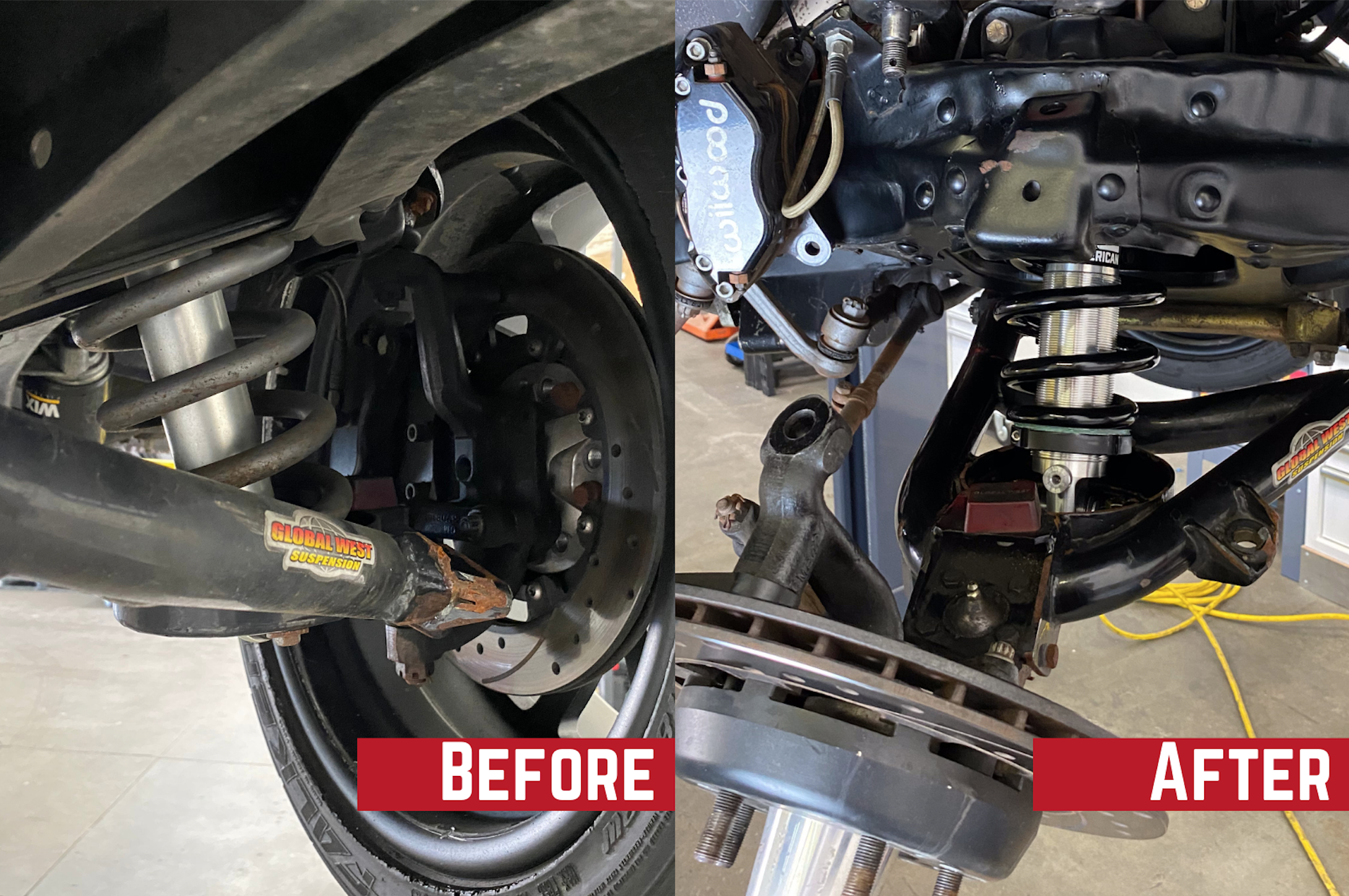 Before and After rear Coilover upgrade.
Check out our latest products and get your stance dialed in with Aldan American's suspension kit upgrades designed to handle all your high performance driving needs.
Shop Coilover kits today!