Tom K. recently took home a win at a local NMCA event at the Auto Club Speedway in Fontana, CA.
Tom beat out 79 entries for the Saturday Sports Car Class when he pulled off the top time of day on his last set of laps at the NMCA West event June 2nd – 4th. Tom was running a set of our new C5 Corvette coil-over shocks on the rear of his 2002 Corvette.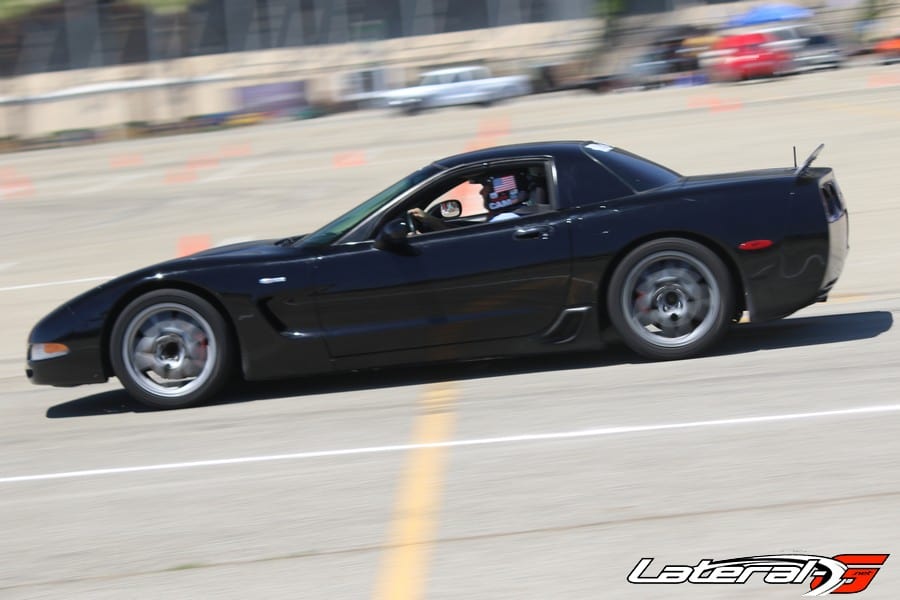 Tom upgraded to coilovers on his Corvette after he felt he had extracted everything he could muster out of the OEM cross leaf-rear spring and shock combination from the factory. Tom sent us some pictures and race details and said he plans on converting the front of his C5 suspension to coilovers in the coming weeks.
Aldan American would like to congratulate Tom on his winning day. Photo Credit: Lateral-G
For our full lineup of Corvette coilovers and suspension parts, click here for more