Have you seen the latest issue of Classic Truck Performance? Start off the new year right and catch up on everything you need to know in the the latest Classic Truck Performance.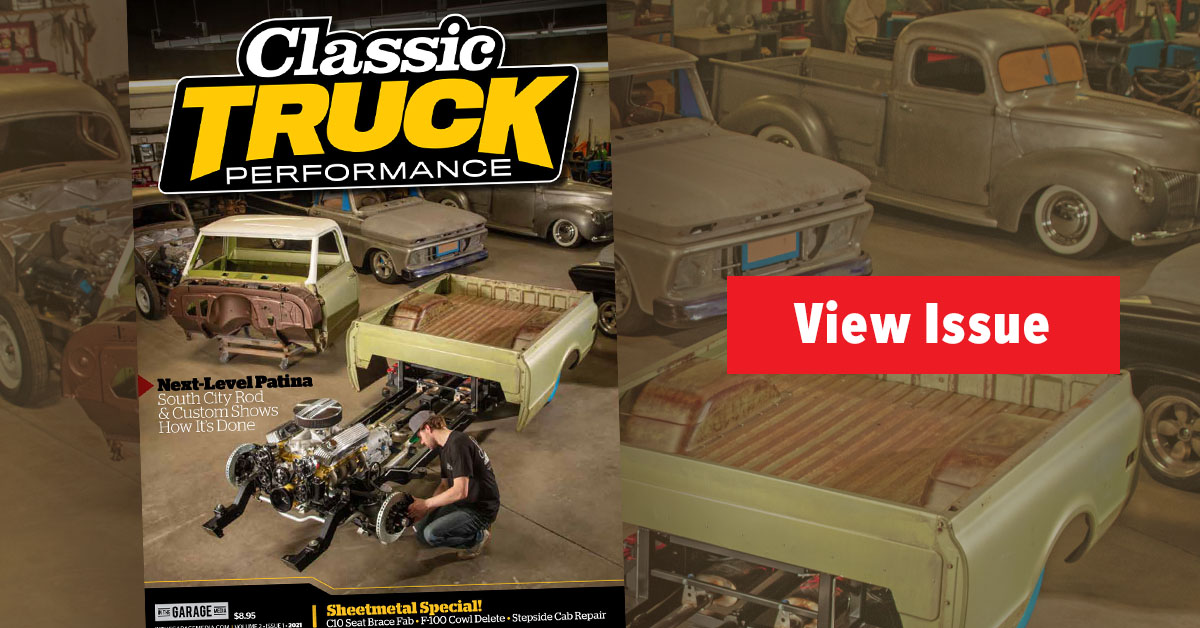 The Classic Truck Performance Magazine is going digital. The digital edition make it easier than ever before to get your fix on the latest and greatest in the classic truck world.
In the January issue of Classic Truck Performance you'll find a feature on a beautiful 1969 Sierra Grande GMC, a rebuilt F100 "Race" Ranger and recap of the 10th Annual Dino's Git Down.
Check out the January2021 issue here.
Looking to get your classic truck's suspension dialed in? Shop Coilover kits today and get free shipping on orders $199 and up!