Dog's 1933 Ford Coupe – FULL STORY!
January 12, 2022
In this video, Dog goes into detail on his 1933 Ford coupe. Ever since I can remember, my friends have called me Dog. I live in Bellflower, California, and own a 1933 Ford 3 Window Coupe. My friend Ron Miller built the car, and when he passed away ten or so years ago, I was able to acquire it. I always liked the car, but how could you not like a low-down chopped coupe. So since I have had the car, I have been steadily improving it to make it a better car.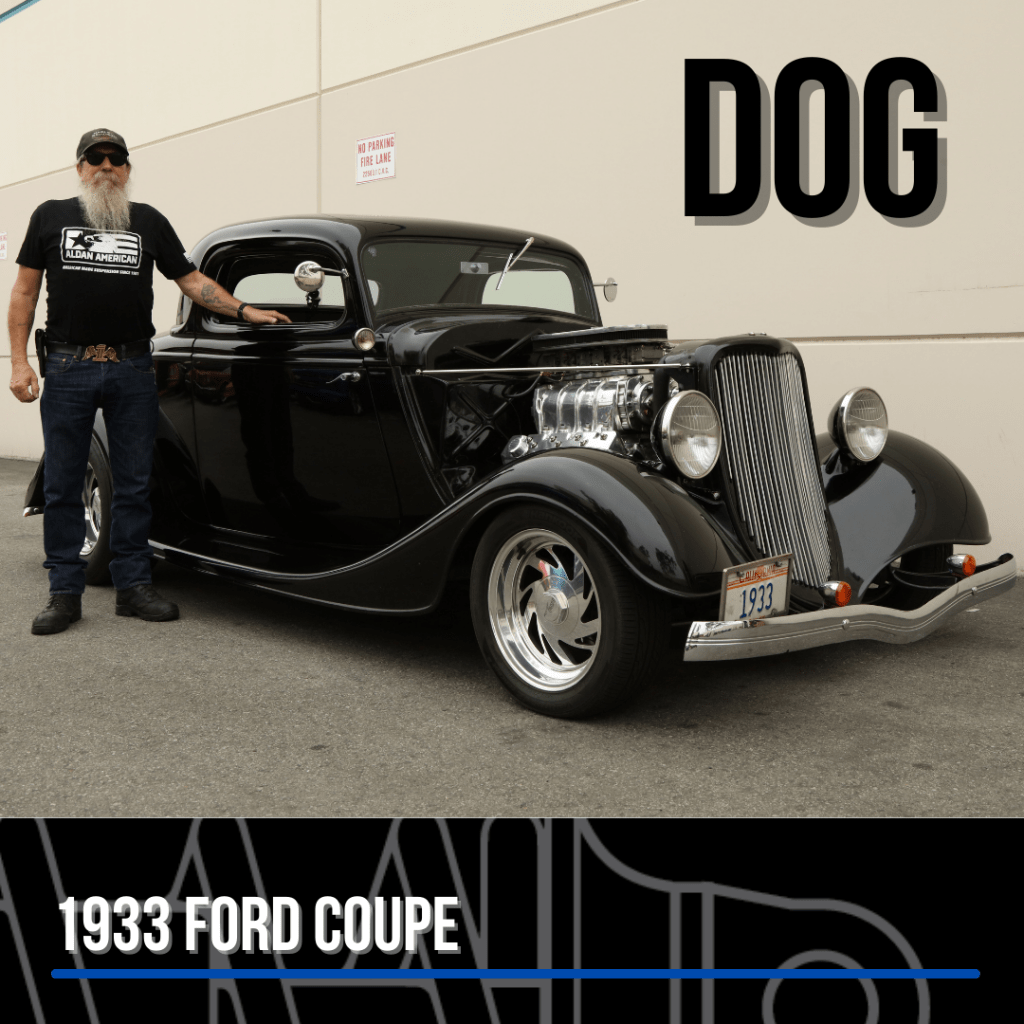 First, I went through the drivetrain front to rear. It has a 351 Cleveland with a 671 blower, C6 transmission, and a Winters Quick changer rear axle. It has an independent front suspension and quick change supported by Aldan coilover shocks.
I am a retired drywall finisher. In my retirement, I can be seen cruising Southern California in one of my Hot Rods or Harleys. I belong to the Chariots Car Club; during the summer we put on a weekly cruise night. I have belonged to the Street Production Car Club since I was 16 years old. 
My goal now is the get out to as many car shows as I can and drive the wheels off my toys.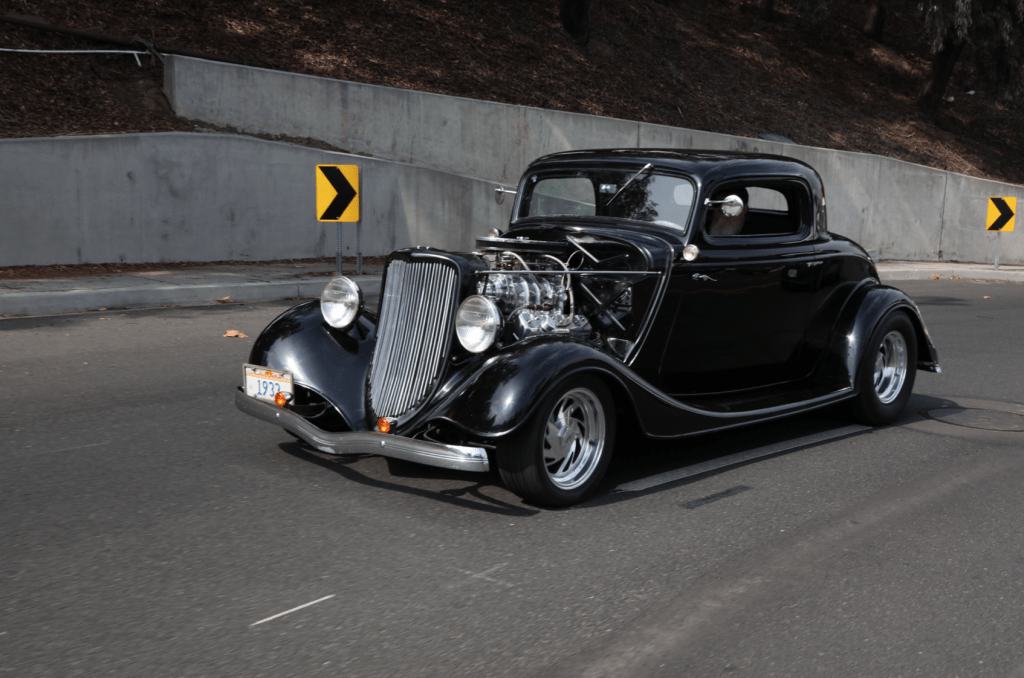 If you're looking for coilovers for a future build or your current hot rod or muscle car – Check out our Kits!