Getting Corner Weights To Calculate Spring Rates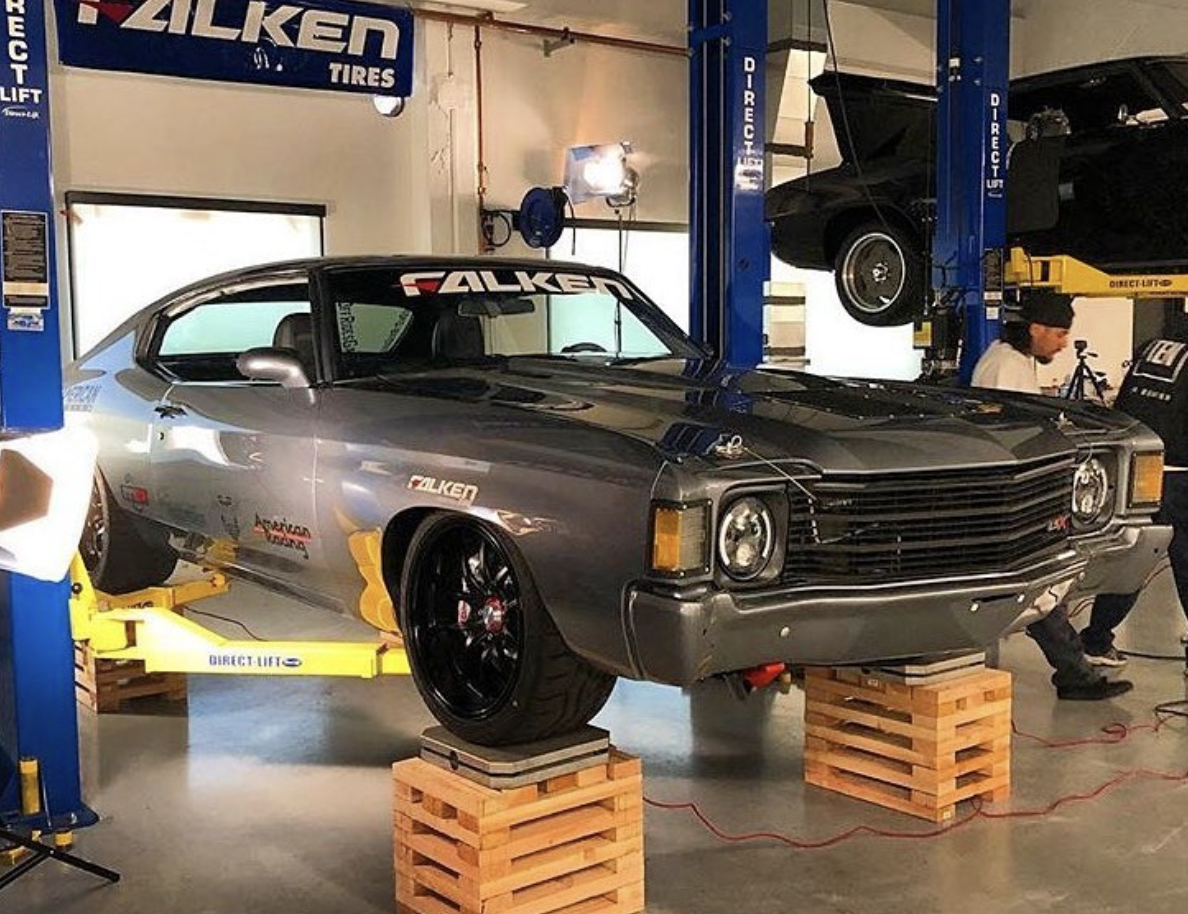 September 18, 2019
Calculating Coil Spring Rates? Corner weights are key. Read on here.
If you're looking to setup your car or truck with coilovers, give our team at Aldan a call 310-834-7478. Our team has been setting up chassis and determining spring rates for drag cars, custom chassis, as well as stock and modified cars and trucks for over four decades.


To be 100% accurate in determining the spring rate you'll need to support your vehicle and give you the ride quality you're looking for; having corner weights and/or total vehicle weight will be helpful.
How do you get corner weights? You'll need a scale kit that includes four scales that take the weight of each corner of your car or truck. Race shops, hot rod shops and performance or speed shops should have these and be able to get your vehicle in to take the appropriate corner weights.
For total vehicle weight, you can go to a local weigh station or facility like your local waste station and use their scales.
Once you have corner weights or your total vehicle weight, you'll need to determine what angle your coilover shocks will be installed at. Most drag or pro street applications see shocks mounted straight up and down as they're going in a straight line and don't have to worry about cornering. For street and track vehicles, having angle on your shocks is key. This shock angle is necessary to keep the tires planted and on the ground under cornering.
Vehicle weight, corner weights and shock angles are some of the most critical measurements you'll need to calculate your spring rates.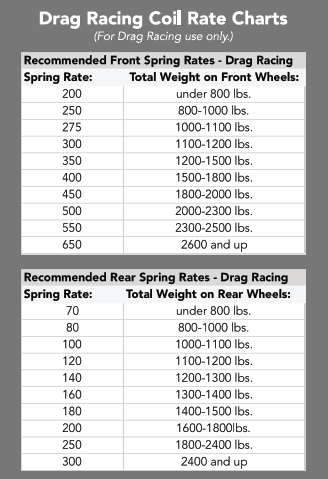 We have a chart (See above) here to help pencil out your spring rate once you have these measurements. There are also several spring rate calculators online that can help you further determine the spring rates you're looking for.


For help in selecting the right springs for your build or OEM application, give our team at Aldan a call at 310-834-7478.
To find the right coilsprings for your car, truck or custom chassis – see our full Aldan line here