Grand National Roadster Show 1/29-1/30
January 26, 2022
Aldan American is looking forward to being out at the 72nd annual Grand National Roadster Show this weekend, January 28-30th.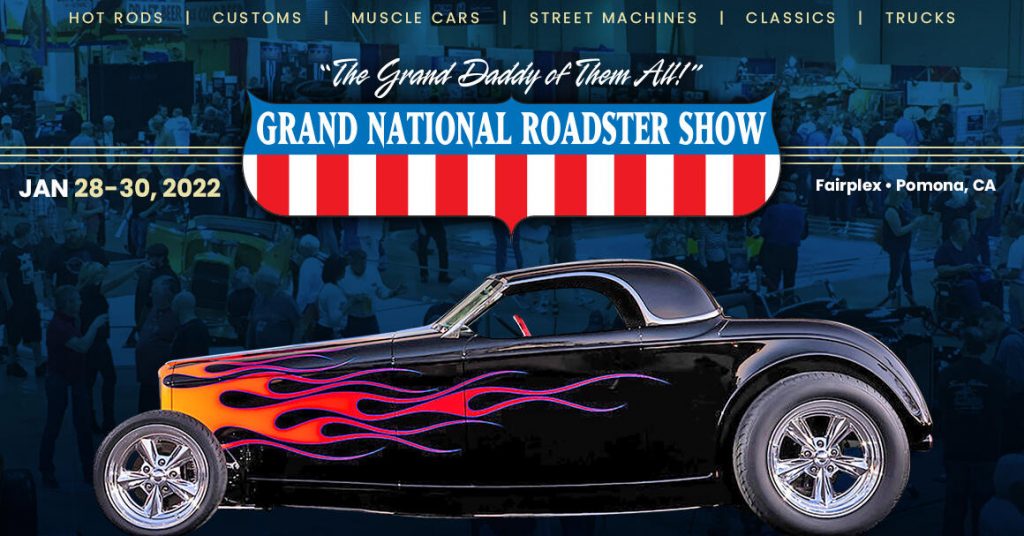 This is a must-see show for the Hot Rod enthusiast. We were out at the last show in 2019, and it was an awesome show.
We are so happy to go out once again and experience this show in person after a year off. Aldan American will have our booth set up inside building four, and we would like to have you stop by and say hello and check out our products on display. 
Come out and see all the incredible Hot Rods polished and shinned up on display. We can't wait to see America's Most Beautiful Roaster contenders on display. 
Show Details:
January 28-30, 2022
Location: Fairplex Pamona

1101 W McKinley Ave
Pomona, CA 91768

Friday, January 28, 2022 – Noon – 8:00pm
Saturday, January 29, 2022 – 10:00am – 8:00pm
Sunday, January 30, 2022 – 10:00am – 6:00pm
Get Tickets Here
Come See the Aldan Team this year!