Saved From The Crusher – 1969 Malibu Resurrection
Jack Nelson originally purchased this 1969 Malibu in 1984 for $150.00. It was advertised as "not running" in the Saturday morning Daily Breeze paper for $200.00. He towed it home and proceeded to diagnose why it wouldn't start. The first problem he found was the 2 barrel carburetor body was loose from the base plate. He removed it and tightened the 3 screws. He primed the float bowl with some gas, cranked the starter and it fired to life for the first time in about a year. A tune up followed points and condenser, remember having to change those?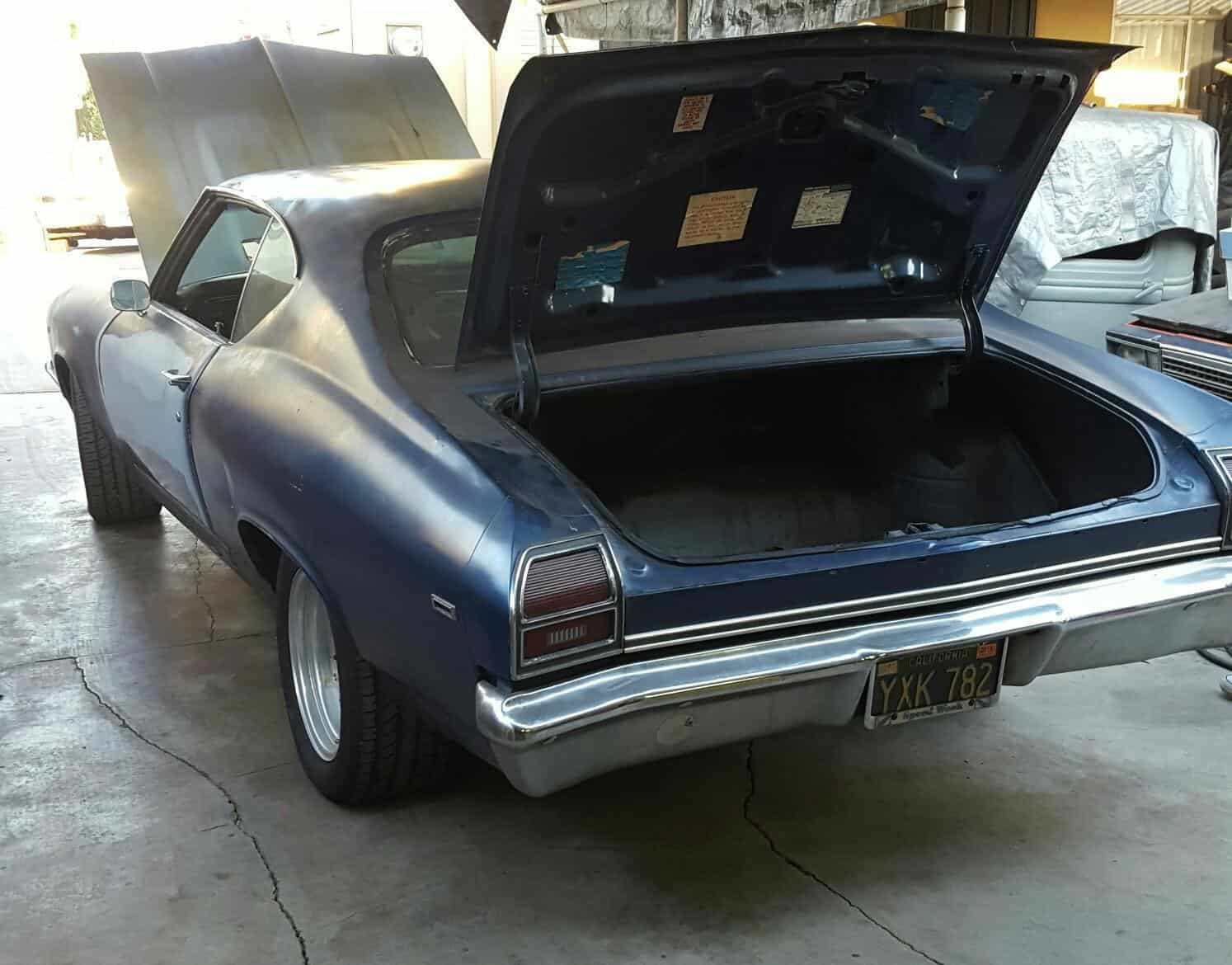 One of the first upgrades Jack did was put a Quadrajet carb and cast iron manifold from his island of misfit parts, aka the left over pile. A trip to Pick Your Part yielded a "brand new used for you" disc brake conversion.
Then the changes started, a new front end rebuild kit with poly urethane bushings, springs and shocks from Dick Guldstrand was installed. Jack was pretty happy with the Malibu for awhile. But as we all know when you read Hot Rod magazine we find new must have things. First was a tall spindle upgrade from H&O Racing. Jack later installed Del-Alum bushings and tubular upper A-arms from Global West to correct the upper A-arm angle. That was how the Malibu was set up for a few years. Along with these changes came a couple of engines including a LT1 out of a Z/28 that had met an unfortunate demise. It had a little too much compression for pump gas so a low compression 350 was built for it around 1990. The Malibu has had many transmissions, including automatic and manual transmissions over the years. Currently it has an M-20 Muncie. The rear axle has been changed a few times. The Malibu now sits on a 12 bolt loaded with 3.55 gears, a tuned posi unit and axles from Tom's Differentials.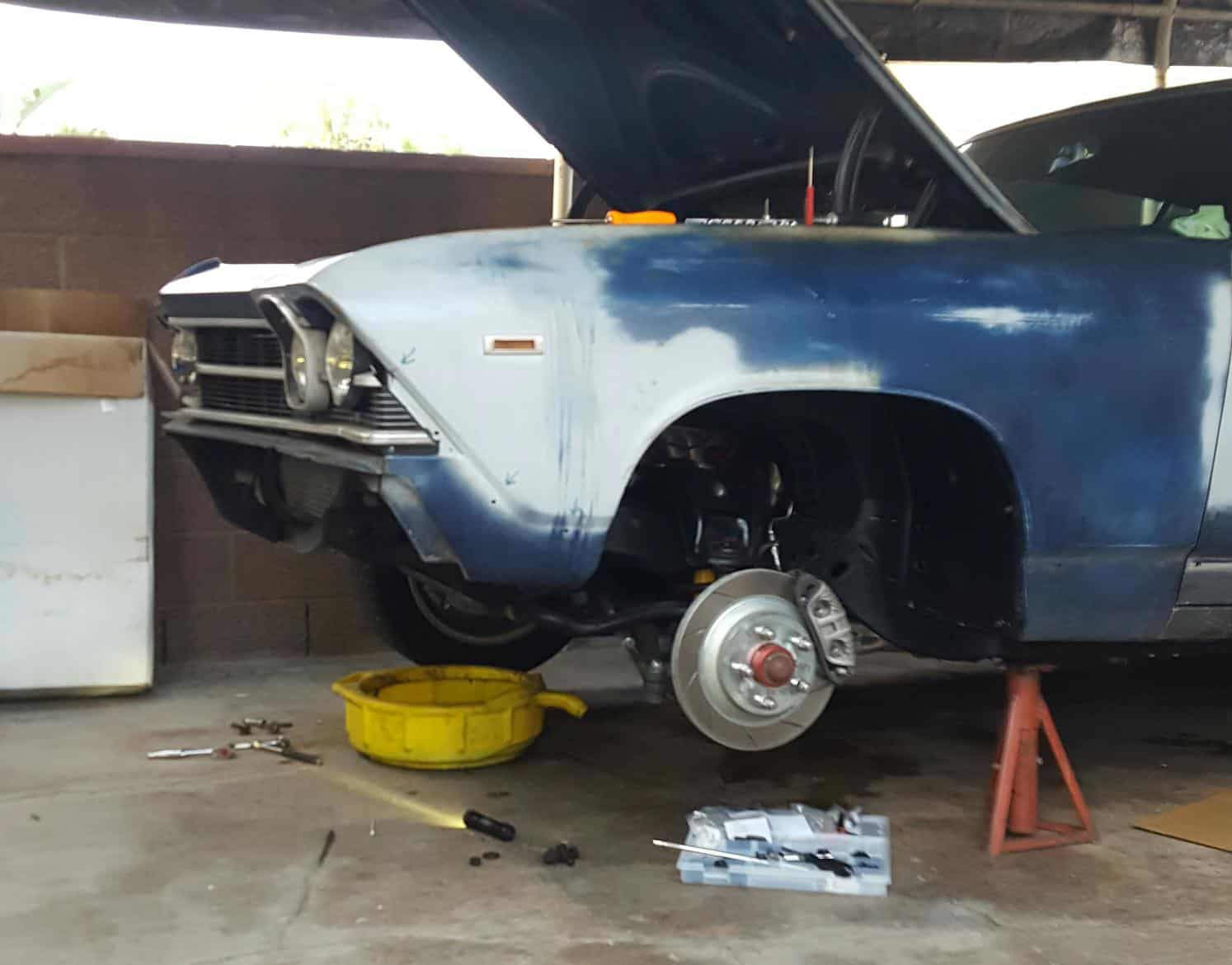 Around 1993 after all of the years of fun Jack decided to paint the Malibu. The trim and exterior pieces were disassembled to prepare it for paint. The painter who was a friend had become ill and was not able to take it in. The Malibu sat covered in the garage, battery removed and on roller wheels and tires for the next 20 + years. Jack passed away a couple years ago and left his Malibu unfinished.
Jacks son Gary took on the project of getting his fathers Malibu back on the road. First line of business was to open up the boxes containing new Baer brakes to replace the spindles and upper A-arms with the original pieces to return the front suspension to the original geometry – just as Jack had wanted to do. The next thing was to reinstall all the trim that had been previously removed for paint. So far the only missing trim is for the rear window, but I am still not done looking yet.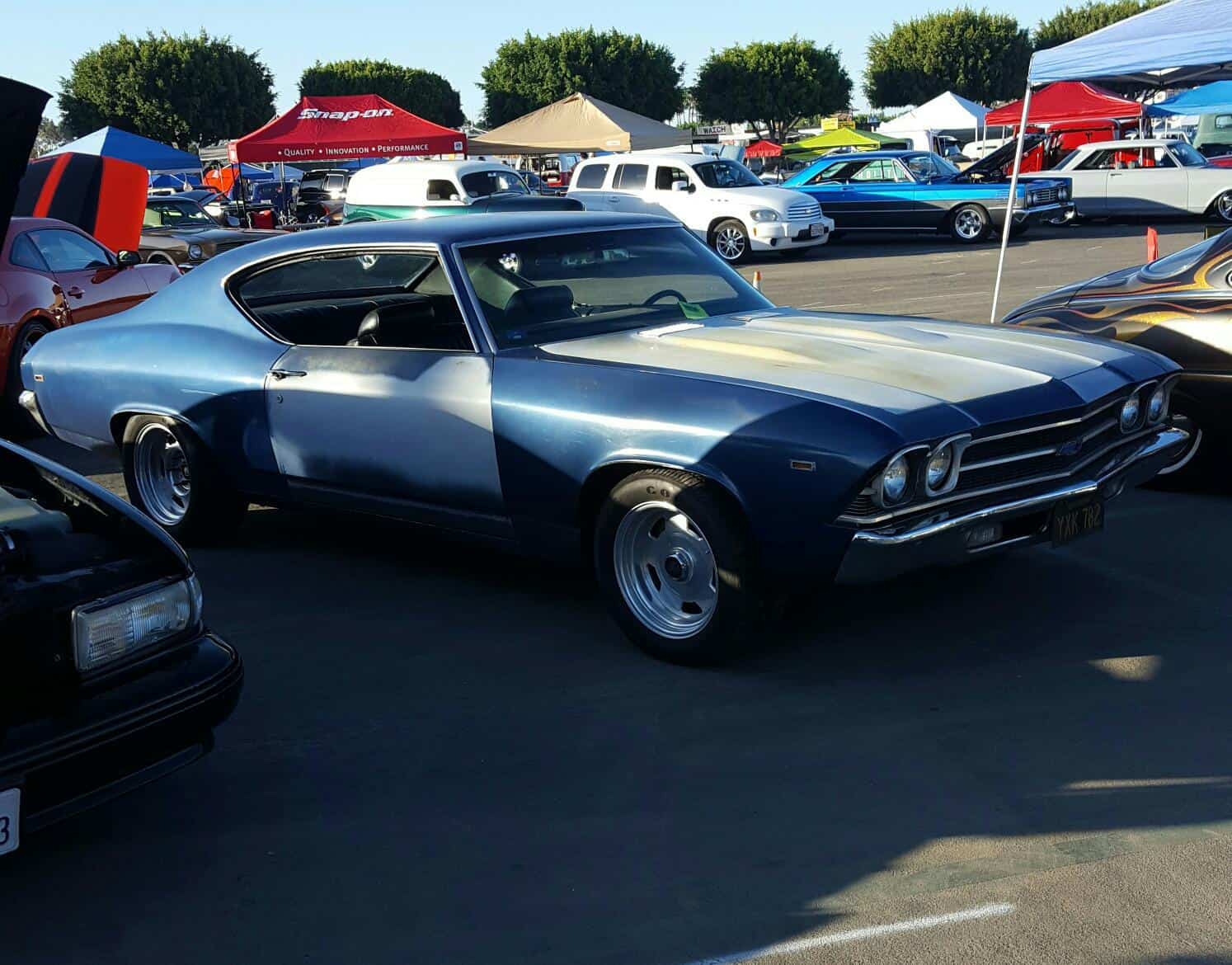 Now that the Malibu was drivable again it was decided to once again upgrade some suspension pieces. The guys at Aldan American reached out to me to test their new A-Body, Chevelle/Malibu suspension package on my 69′.  I obliged and the Aldan team and I were able to put together a front and rear coilover setup for all around driving. I stopped by Aldan, picked up my new shiny parts and headed home to install at the house.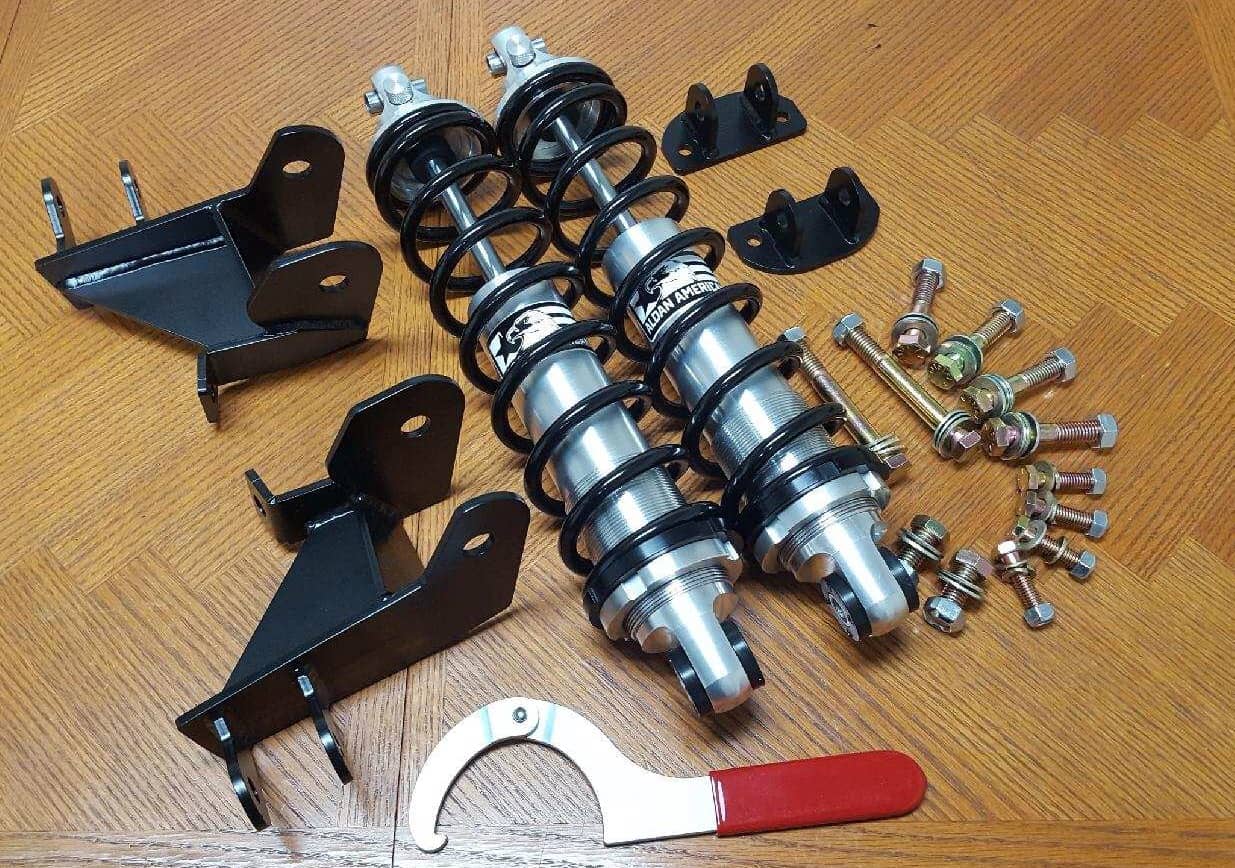 My first impression was that the components were carefully packed and reflected the employee's pride in their products. My second was how nicely the aluminum shocks looked. The fabricated brackets are powder coated and look and feel very sturdy.
The installation was not very difficult, pretty much remove the old pieces, run a 3/8" drill through a few holes and bolt everything in place with the supplied Grade 8 hardware.
I adjusted the ride height a couple times to get it sitting just right. I did like that the height can be adjusted by turning the adjuster with the supplied spanner wrench. The rear OEM springs have pig tails top and bottom and offer no adjustability. Likewise the OEM front springs are also not adjustable.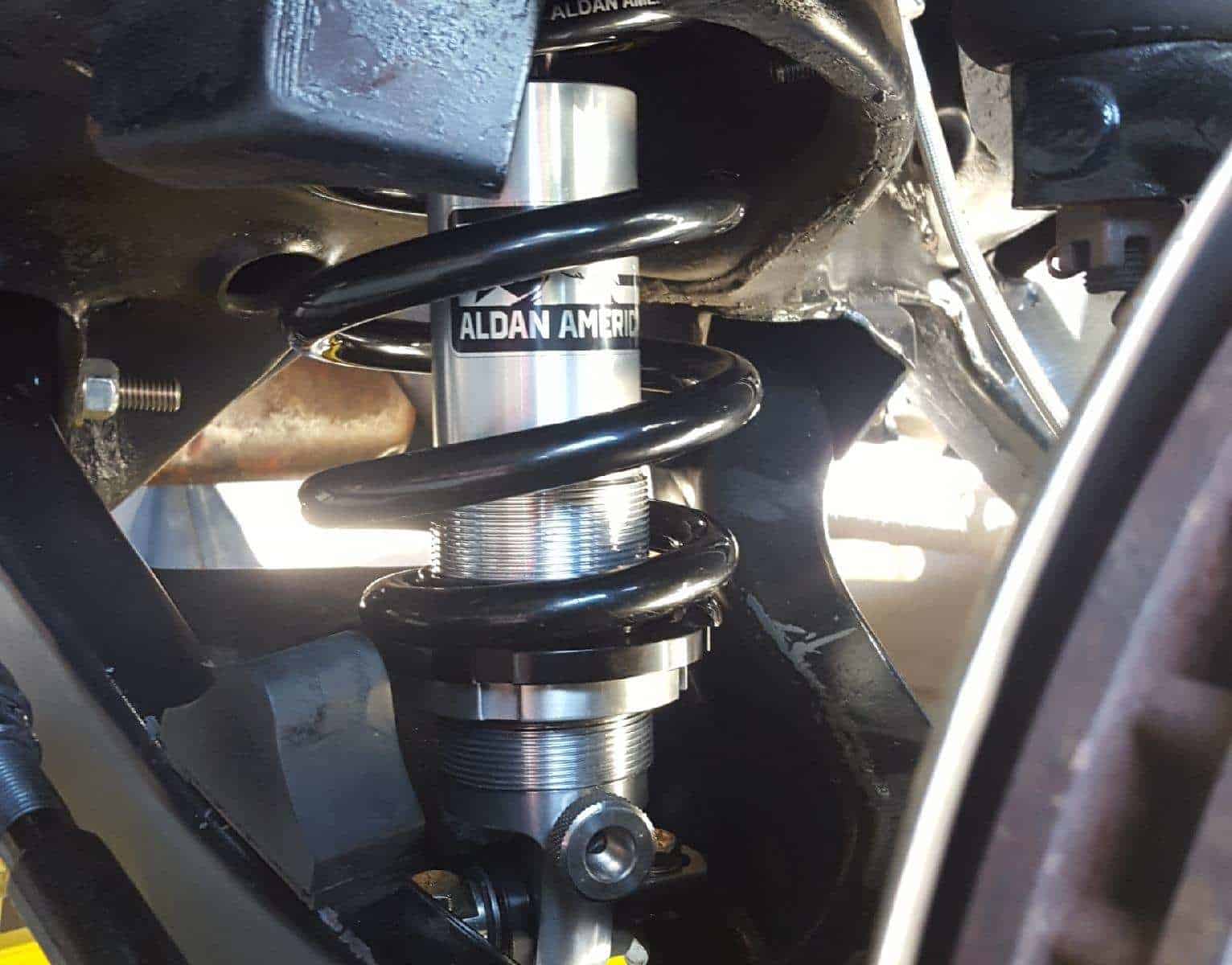 The Aldan American shocks have knobs to adjust the shock dampening. The front knob adjusts the compression dampening. The rear knob is to adjust the rebound dampening. These adjustments are a real benefit for a little added custom tuning for ride quality and performance. The Malibu had a street performance wheel alignment done by Porter's Alignment.
I've now driven the Malibu about 2,500 miles in the last couple months and I have to say I'm enjoying this suspension upgrade.
I am looking at the Malibu and can see why Jack was ready to repaint it all those years ago. The car still has some of it's born with original paint and overall it looks exactly like it did when Jack disassembled in 1993.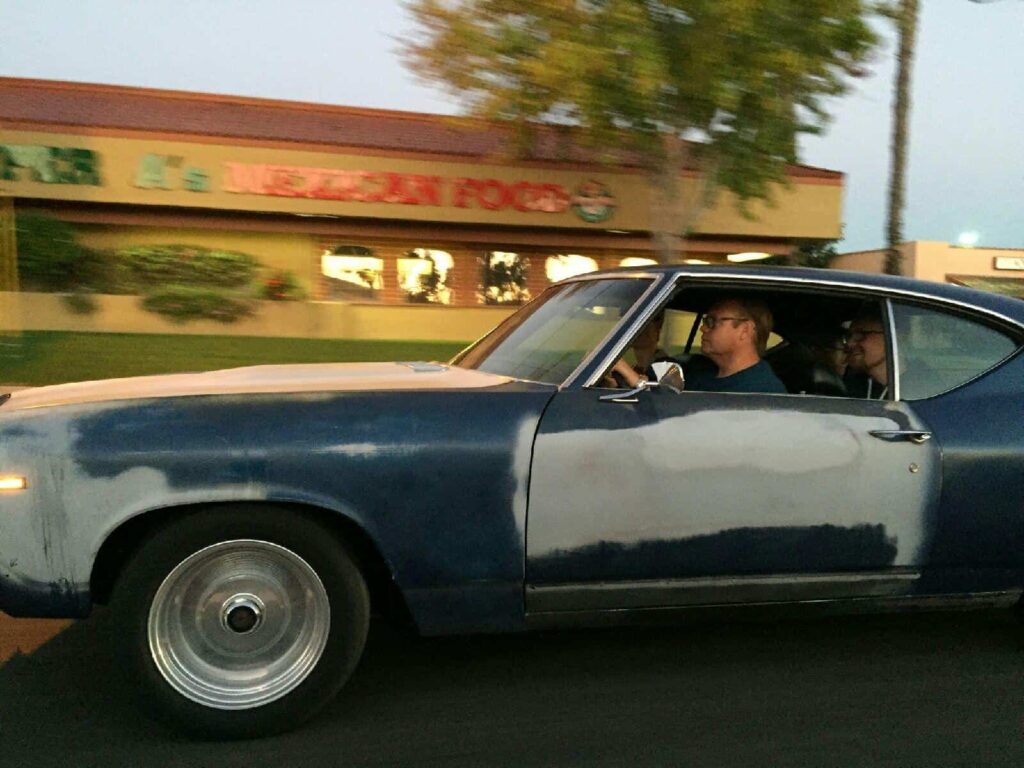 I have to admit I'm a little afraid that if I disassemble Jack's Malibu for paint it may get stuck in paint purgatory – again! Stay tuned for upcoming posts on Jack & Gary's 1969 Malibu.