Like a Rock, This Chevy Truck Ad Campaign Is Still Solid
There's a good chance you don't know what Chevy's ad campaign for the Silverado is right now. Or what the past few advertising campaigns have been over the past 17 years. And that would be understandable because none of them have been that memorable.
Not like the advertising campaign that ran for 13 years, ending in 2004…one of the longest-running advertising campaigns in history.
Called "Like a Rock," it was known more for its background than the visuals, which meshed perfectly with the tune.
The heart of the campaign was the song of the same name by rock legend Bob Seger.
Here's a look back at what, in many people's minds, will always be the official advertising campaign for Chevy trucks.
It's been 30 years since the campaign started, and 17 years since the last commercial aired. If you want to see a rerun, here's a link to the first "Like a Rock" commercials. If you followed sports of any kind from '91 to 2004, you saw these hundreds of times.
Way before there was an ad campaign, there was a song.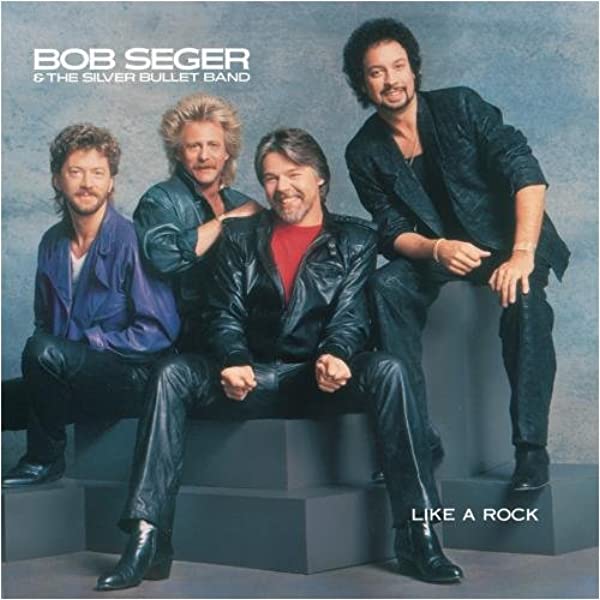 "Like a Rock" was a hit song five years before Chevy adopted it for their advertising campaign. The song was on the 1986 album of the same name by Bob Seger & the Silver Bullet Band. In a 1986 interview with The New York Times, Seger explained where the heart of the song came from, saying it was inspired by a long-term relationship that had ended, making him reflect on where all the time had gone.
"But beyond that," Seger explained, "it expresses my feeling that the best years of your life are in your late teens when you have no special commitments and no career. It's your last blast of fun before heading into the cruel world."
The song struck a chord with audiences and reached No. 1 on Billboard's Mainstream Hot Tracks that year.
"It's just a powerful song, and it just affected a lot of people," Seger has said. "Friends just thought it was one of my great ones. It's one of my favorite songs." Surprisingly, "Like a Rock" doesn't make many reviewers lists of Seger's top five or even top 10 songs.
In search of the big idea.
Chevrolet had long claimed to have the longest-lasting and most dependable trucks. So in 1990, Chevy's long-time ad agency, Campbell-Ewald, was looking for the next big idea for an entirely new ad campaign promoting Chevy trucks exclusively.
Just a few years earlier, Chevy had rolled out its fourth generation of trucks, based on the new GMT400 platform, and expectations were high.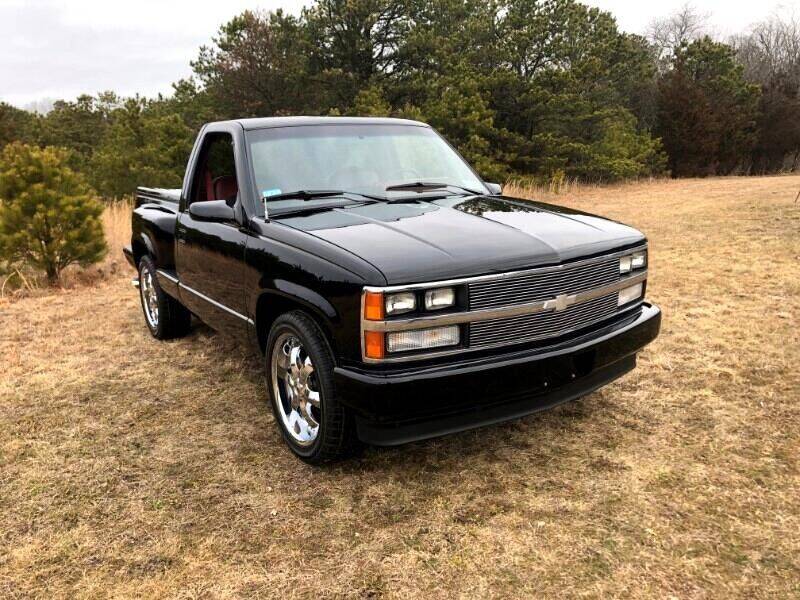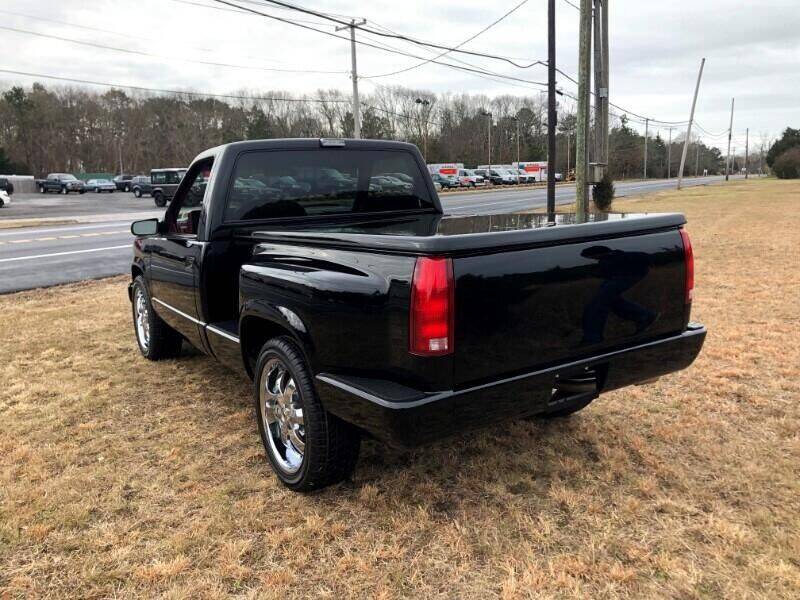 The agency was charged with coming up with a truck-focused campaign that would "communicate the trucks' promise of durability in a meaningful, emotional way."
Just like songwriters, advertising creatives never know where their inspiration will come from.
Donald Gould, a creative director on the account, was the idea person behind the campaign. One day, Gould just happened to hear "Like a Rock," then a four-year-old song, in an entirely new light.
Gould realized the tune seemed to perfectly convey what Chevy wanted to say in their new ad campaign: that Chevy trucks would be standing straight and bold after a day of hard work and that they'd be "carryin' the weight." Chevy trucks, built in America, were solid, worked hard, and were durable…like a rock.
Agencies can't simply use songs without permission, so Gould had to reach out to Seger to pitch him the idea. To Gould, it sounded like a perfect marriage of song and product.
Seger didn't see it the same way.
"Thanks, but no thanks."
"When Chevy asked for it, for a long time I turned it down, because I just didn't want it to be in an ad," he explained.
What changed his mind? As Seger said in an interview, it was something a stranger said. Seger was still uncomfortable with a big corporation using one of his songs in any commercial, when one night he was hanging out in a bar in Royal Oak, a Detroit suburb.
"Out of nowhere," Seger recalled, "a guy comes up to me and says, 'How come you never do any commercials for the auto companies and help us out a little bit?' And then he walked away." That did the trick. Maybe Seger just needed to hear the idea from a blue-collar autoworker instead of a slick-talking ad man from a big ad agency. "I'm a Michigan guy," he told the Detroit Free Press in 1994. "My father worked at Ford for 19 years. I worked at GM in Ypsilanti."
Once the campaign was in high gear—and a huge success—Seger was glad he had agreed to let Chevy use his song.
"I'm really glad I did it now because it sold a lot of trucks to save a lot of jobs, and, you know, this is my home state. So, it's a good thing. And people keep hearing it, so that's great."
Seger didn't perform "Like a Rock" for nearly 30 years.
You might think Bob Seger & the Silver Bullet Band would perform the song every chance they got, but that wasn't the case. In fact, Bob Seger didn't perform the song live for more than 25 years after it first came out in 1986—despite the popularity and exposure it received during the campaign.
Seger's decision wasn't out of any reaction to the commercial's success. It was simply that he chose to wait to perform it until he felt he had the right players in the band to perform the song just right.
That finally happened at a concert in his hometown of Detroit in 2013.


Ready to Upgrade your Chevy & GMC Truck's Suspension? Check out our easy to install kit!
Resources: "Chevrolet Trucks: 100 Years of Building the Future." Crestline Books, 2019. Edsall;
wikipedia.org/wiki/Chevrolet_C/K; rollingstone.com/how-bob-segers-like-a-rock-defined-a-generation; youtube.com; ultimateclassicrock.com/bob-seger; encyclopedia.com/campbell-ewald-advertising; chevyhardcore.com/chevy-ad-campaigns