If you have a classic GM A-Body or G-Body car we have a full line of bolt on coilover suspension upgrades designed to lower and achieve new levels of handling with your classic muscle car.
Chevelle, El Camino, Monte Carlo, Grand National, GTO owners and more  (Buick, Oldsmobile, Chevrolet & Pontiac) now have a all in one solution to bolt on coilovers for the perfect stance and added handling performance these American muscle cars need.
More install photo's and video's can be found on our instagram page @aldanamerican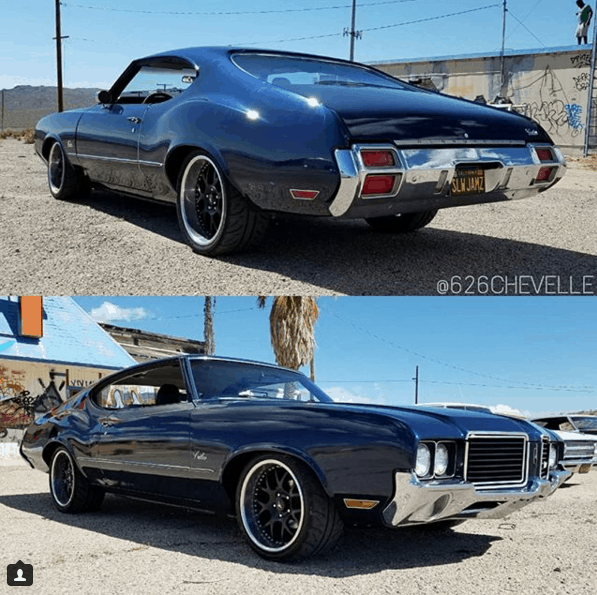 Photo credit from @626chevelle and his Aldan equipped 1972 Cutlasss
Small block and big block front and rear coilover kits are now available. Through testing we've developed complete suspension packages that include our our top selling spring and shock part numbers for direct fitment and performance right out of the box.
Part Numbers:
| | |
| --- | --- |
| 300102 | Coil-Over Kit, GM. 64-67 A-Body, SB, Single Adj. Bolt-on, front and rear. |
| 300103 | Coil-Over Kit, GM. 64-67 A-Body, BB, Single Adj. Bolt-on, front and rear. |
| 300104 | Coil-Over Kit, GM, 68-72 A-Body, SB, Single Adj. Bolt-on, front and rear. |
| 300105 | Coil-Over Kit, GM, 68-72 A-Body, BB, Single Adj. Bolt-on, front and rear. |
| 300106 | Coil-Over Kit, GM, 78-88 G-Body, SB, Single Adj. Bolt-on, front and rear. |
| 300107 | Coil-Over Kit, GM, 78-88 G-Body, BB, Single Adj. Bolt-on, front and rear. |
Find a Dealer Near You here GM Road Comp Series Dealers