New! One Piece Spring Retainer Design For Aldan Coilovers
May 12, 2020
If you're looking for even easier setup on your new Aldan coilovers, we have a spring retainer designed for you. Our new one-piece spring retainer design allows for easy adjustment and the ultimate in holding power. Now available on select Aldan coilover models.
Learn how to install your new ALD-50, one piece coilover spring retainer using our guide here:


Step 1. Remove retainer and supplied set screw from bag (If not already installed).


Step 2. Install your coil spring on your Aldan shock.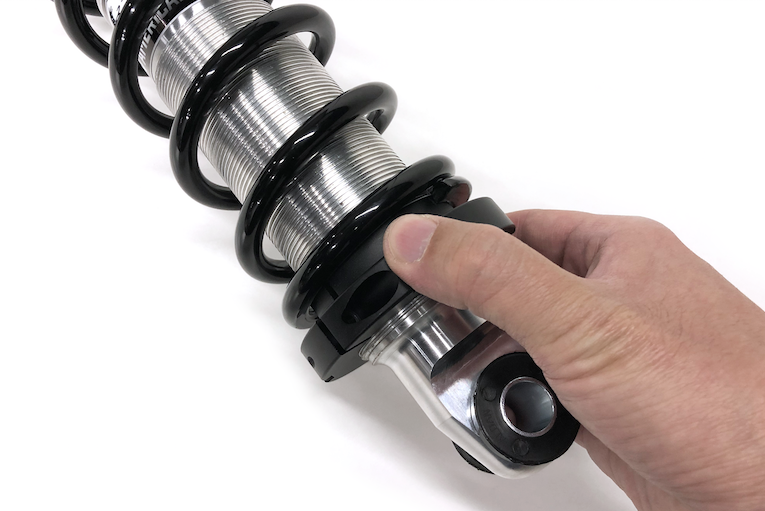 Step 3. With anti-seize applied on your spring retainer threads, set screw installed (hand tight at this point); thread the retainer onto the coilover shock body.


Step 4. With the spring preload set at a baseline setting (We recommend 1.0″ of pre-load on our linear springs), spring retainer installed with anti-seize and set screw installed, you can now move to Step 5.


Step 5. With the set screw hand tight in the retainer, use a 5/32" Allen wrench and turn an additional 1/4 turn by hand.                    (*Do not over tighten)


Step 6. Retainer should be tight on the shock body with zero movement or play once installed. Your spring and spring retainer installation is now complete.


Step 7. You may need to re-adjust the retainer further using a spanner wrench to get your final ride-height once the coilover is installed on your chassis. Loosen the set screw and repeat steps if additional pre-load and height adjustments are needed for your application.
Learn more about setting up your new coilovers
Shock DIY 
Discover the difference with Aldan American's suspension kit upgrades to handle all your high performance driving needs. Shop Coilover kits today and get free shipping on orders $199 and up!