Pert and Betty G. of Madisonville, Louisiana are the proud owners of RIGAMORTIS a 1941 Willys Gasser built by Hillside Street Rods of Covington Louisiana. They won the NHRA's prestigious 2015 Bob Daniels Award of Excellence.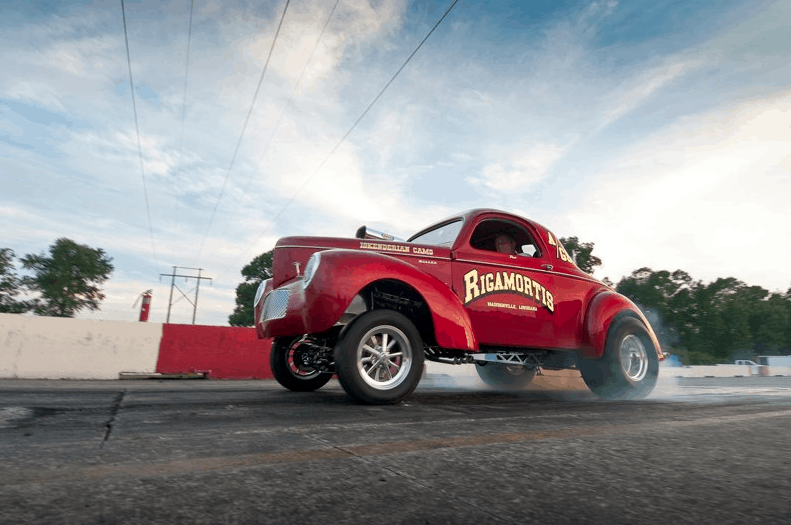 Some of the highlights of this bad attitude enhanced Gasser is the 1957 Chrysler 392 blown Hemi that contains an Iskenderian bump stick inside for an awesome thump.
The Currie 9" rear axle is suspended by a pair of Aldan American, Phantom Series coilover shocks (Part # AS-655) and 200 pound springs (Part # 10-200BK2).
Photo's taken by Carl Edwards Photogrpahy
See our full line of Phantom Series Coilover Shocks here