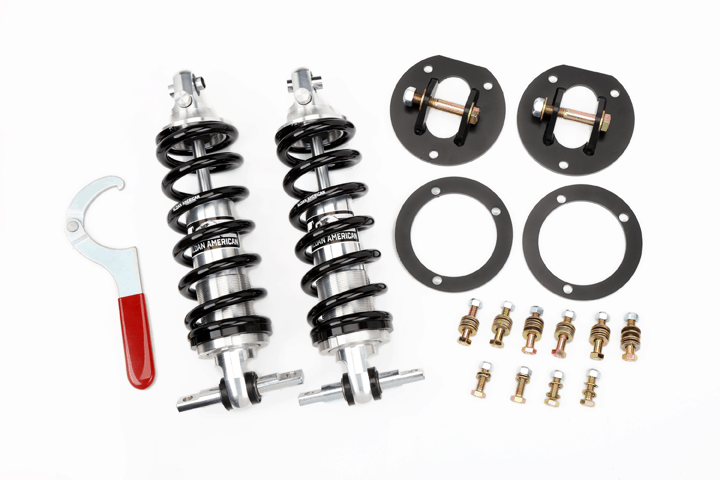 Driving a classic Ford or Mercury? Looking to get the most from your car's suspension?  Take your ride to the next level with Aldan American Road Comp Series, Bolt-On Coilover Kits.
Watch Our New Video Feature Below
For Mustangs, Maverick's, Fairlane's, Falcon's, Rachero's and more – We now offer a full line of bolt-on coilover conversion kits designed for your classic Fordl or Mercury muscle car.
Made in the U.S.A., Aldan American coilovers are fully adjustable for maximum performance and on road comfort.
Aldan Road Comp coilovers are fully ride-height adjustable, allowing stock height to 2.0" of lowering.
Machined from light-weight, high strength 6061-T6, billet aluminum. Aldan coilovers are built to perform and manufactured to last.
Aldan coilover kits are designed for an OEM like fitment using factory shock and spring mounting locations.
Replace your factory shocks and springs with ride-height adjustable, and fully tunable coilover shocks.
Most Popular Models: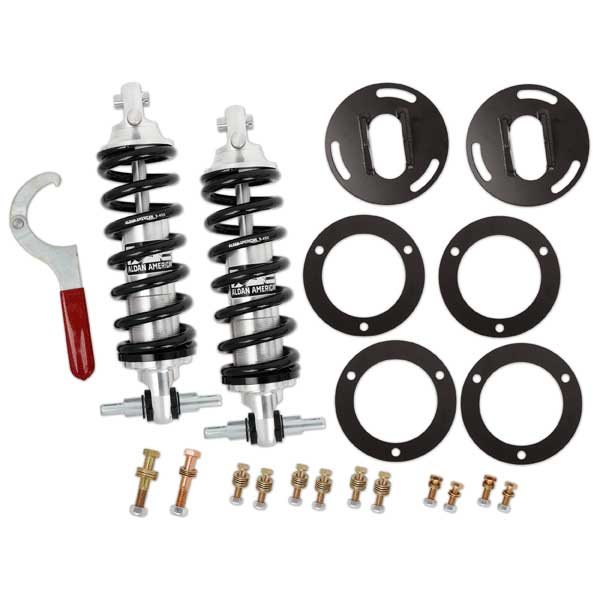 Get your classic Ford or Mercury muslce car dialed in with Aldan American's suspension kit upgrades designed to handle all your high performance driving needs. Shop Coilover kits today and get free shipping on orders $199 and up!