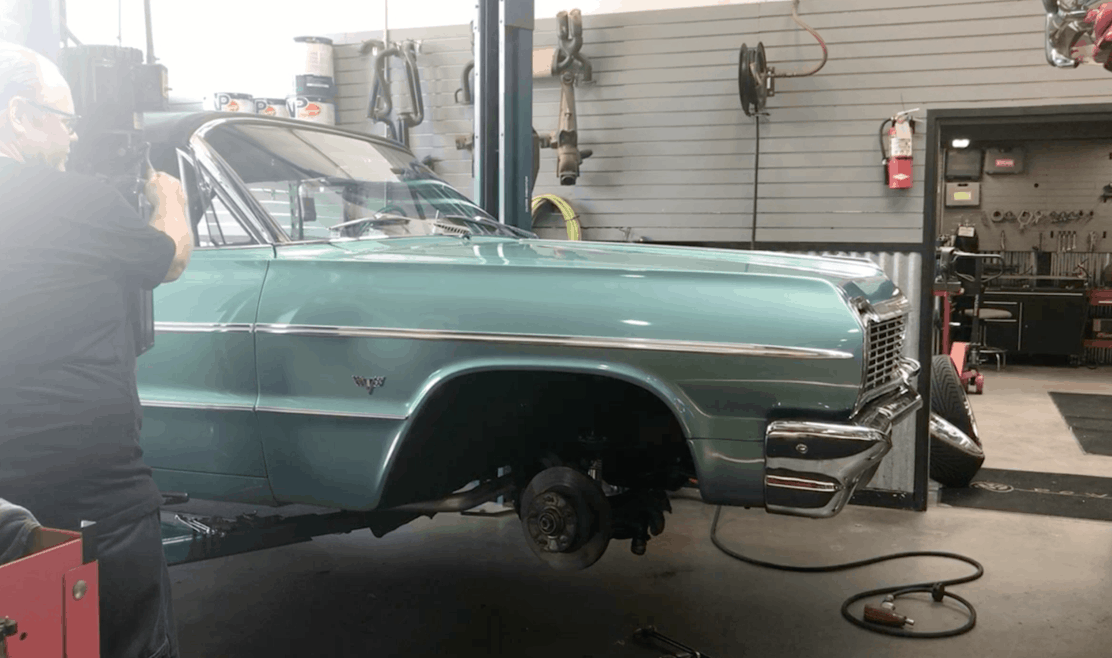 Robert's very nice mildly hot rodded 64 Chevy Impala Convertible is getting the Aldan American Coil-Over treatment at Powerhaus in Torrance CA. First we placed the car safely on the lift and protected the slick powder coated frame and removed the wheels.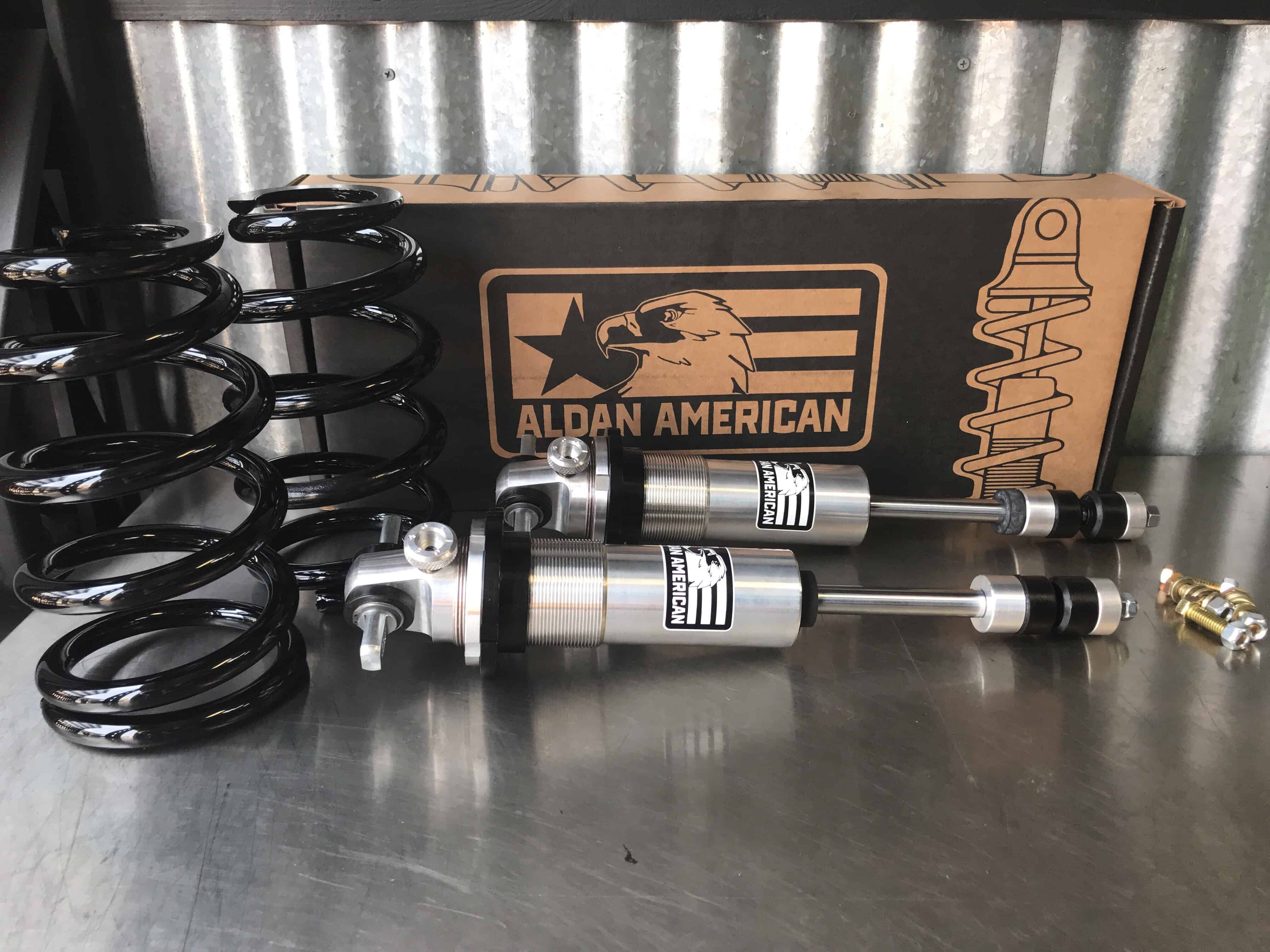 The Aldan American Coil-Over kit P/N 300134 is laid out for inspection. This kit includes billet aluminum compression adjustable shocks, new hardware and springs. These hybrid design springs sit in the factory upper spring pocket and carry the load just like the OEM springs did. The lower spring pig tail has a 2 ½" inside diameter and locates on an adjustable spring seat of the coilovers.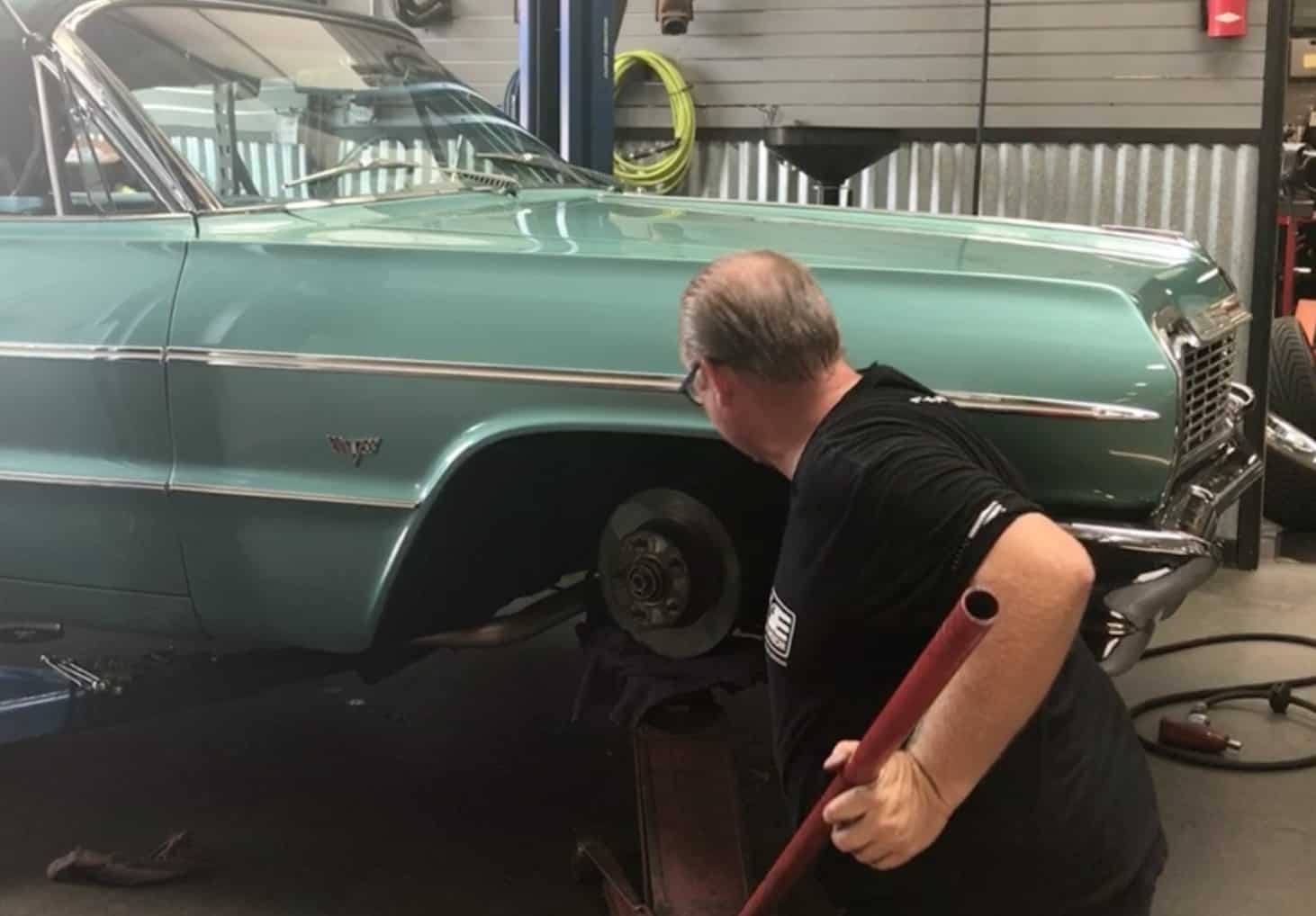 We need to disassemble the front suspension. Next is to remove the original springs. Springs are under a lot of load and can be very dangerous if care is not used for removal.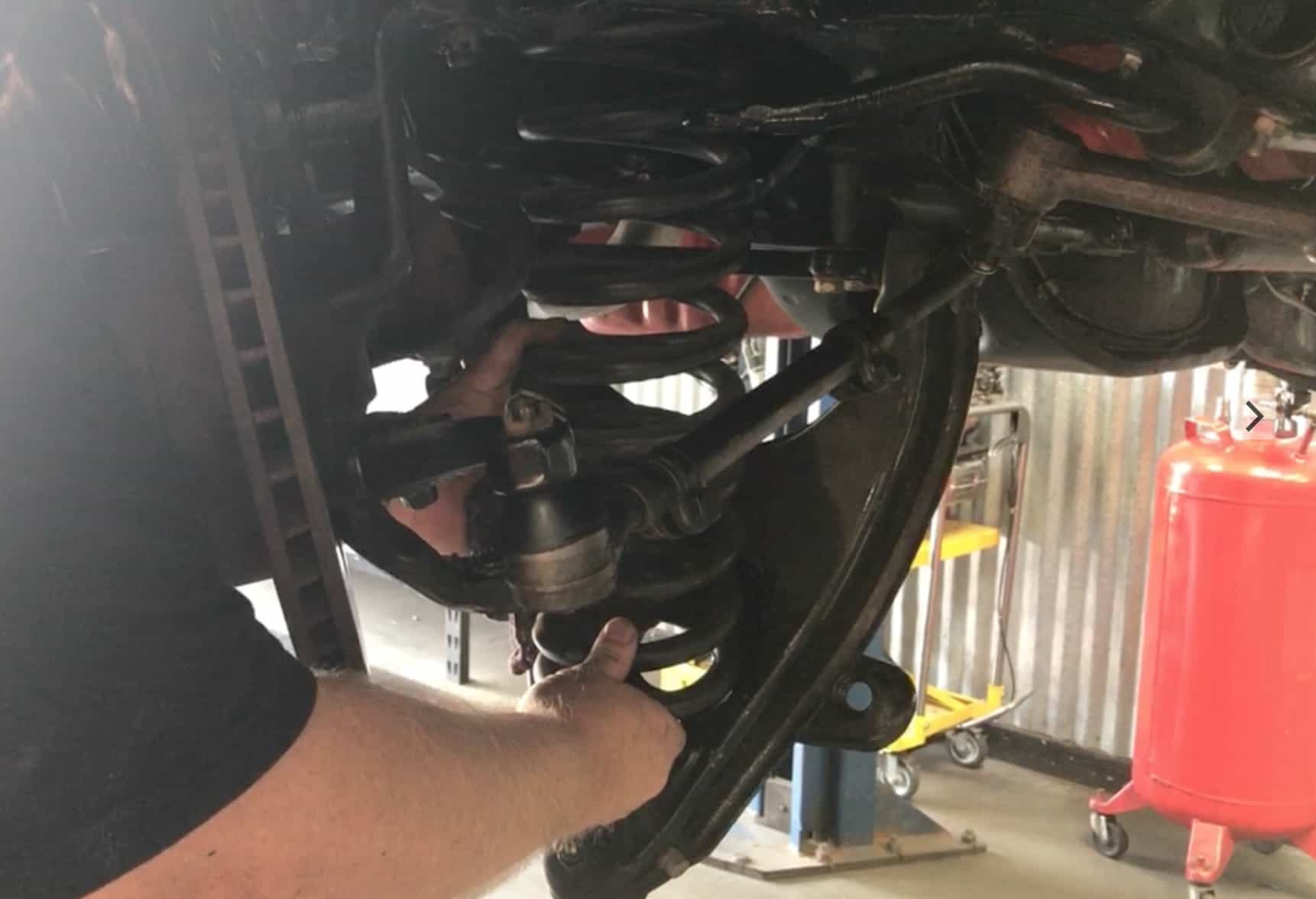 Robert already had a pair of lowering springs and lucky for us they were not as difficult to remove as the taller OEM style springs.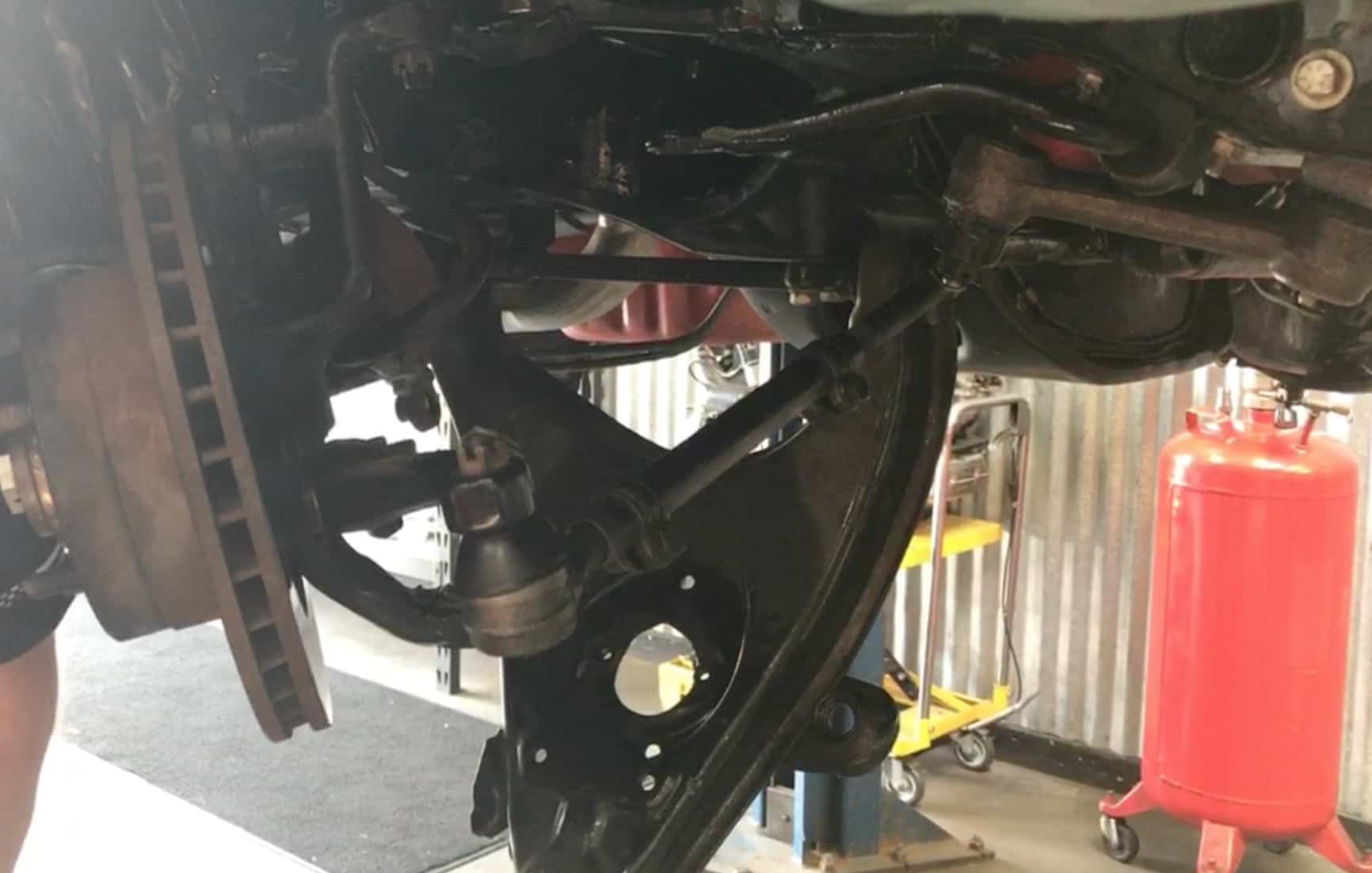 The lower control arm bushing bolts were loosened just enough so the arms will pivot freely and we will torque back to the factory specifications after everything is completed
We are greasing the optional Aldan ALD-26 Thrust bearing kit. The Trust bearing needs enough grease to fill the cavity between the rollers. The Thrust Bearings will reduce the friction from the springs and make it easier when adjusting the ride height once installed.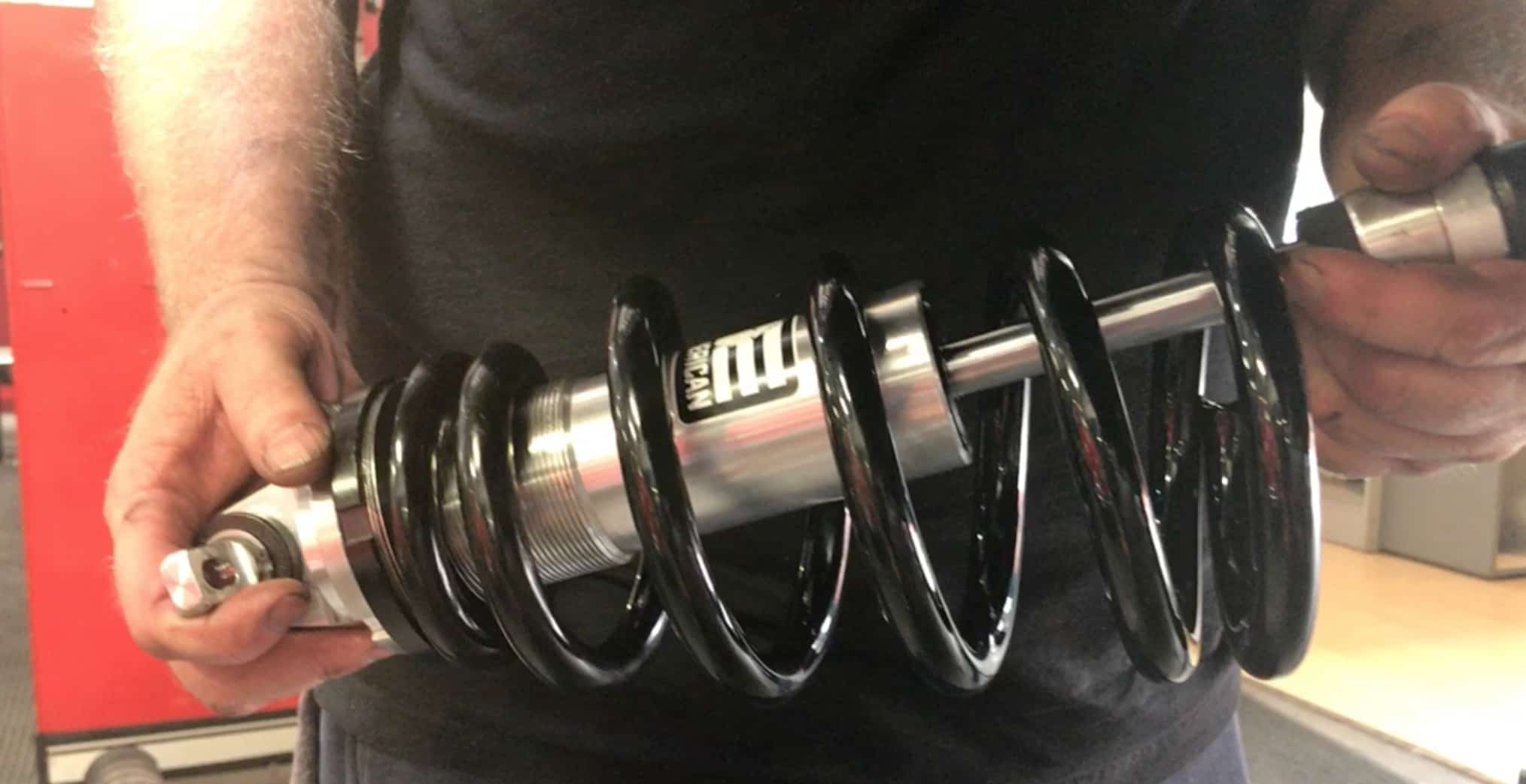 Here is how everything will look just before installation. The Thrust Bearing has already been installed between the spring and the spring seat.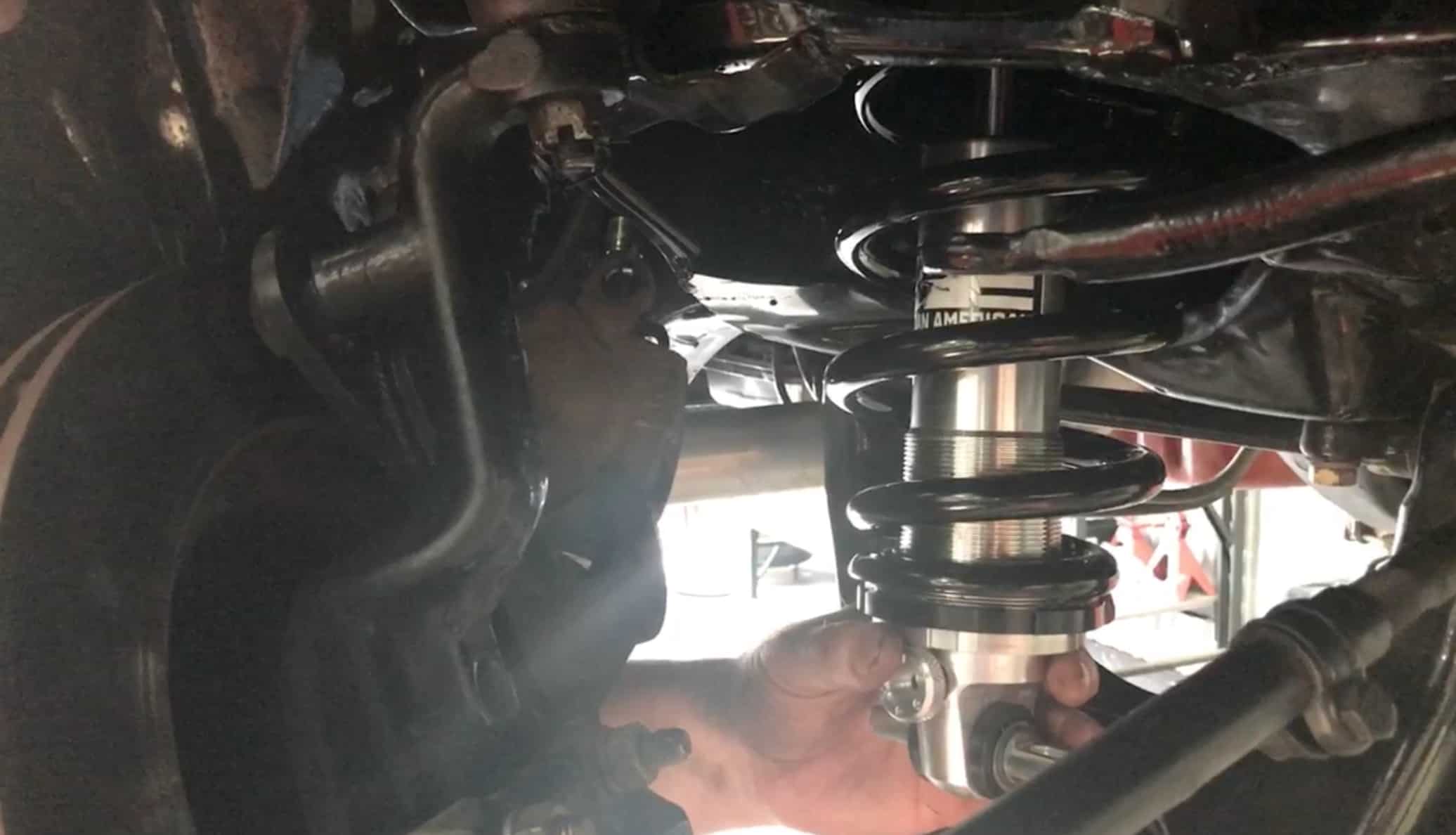 The new Coil-Over shock will be mounted to the top side of the lower A-Arm. The shock and spring is installed from the bottom and then use the upper bushing washer and nut to hold the shock in place.
Check out the how to YouTube video here.