If you've got suspension questions we have a new feature on our website to help you even faster!
At AldanAmerican.com you'll see a chat box that says "Chat With Us" in the lower right hand corner of each website page. When you click on this, an Aldan team member will be able to assist you with any product or tech support questions you may have.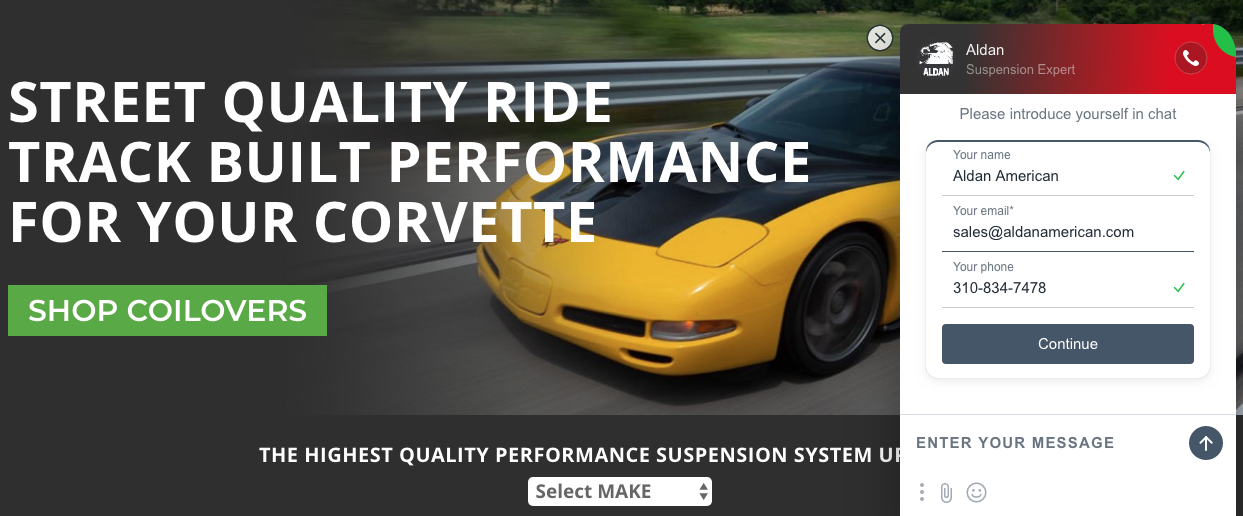 Our website chat feature's standard hours are Monday-Friday from 8AM-5:00PM PST
For sales and product support our team can send you direct links and details on the kits and part numbers you need.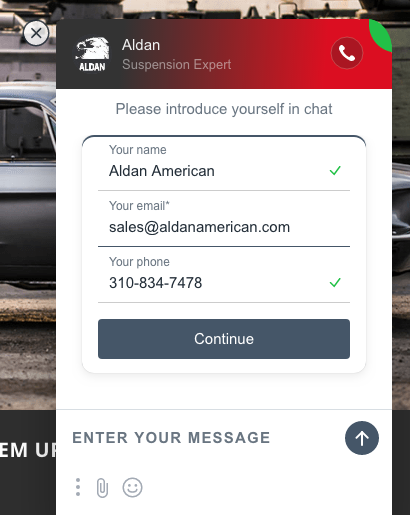 For tech support and service, you can upload images and talk to an Aldan team member for real-time support to get your ride dialed.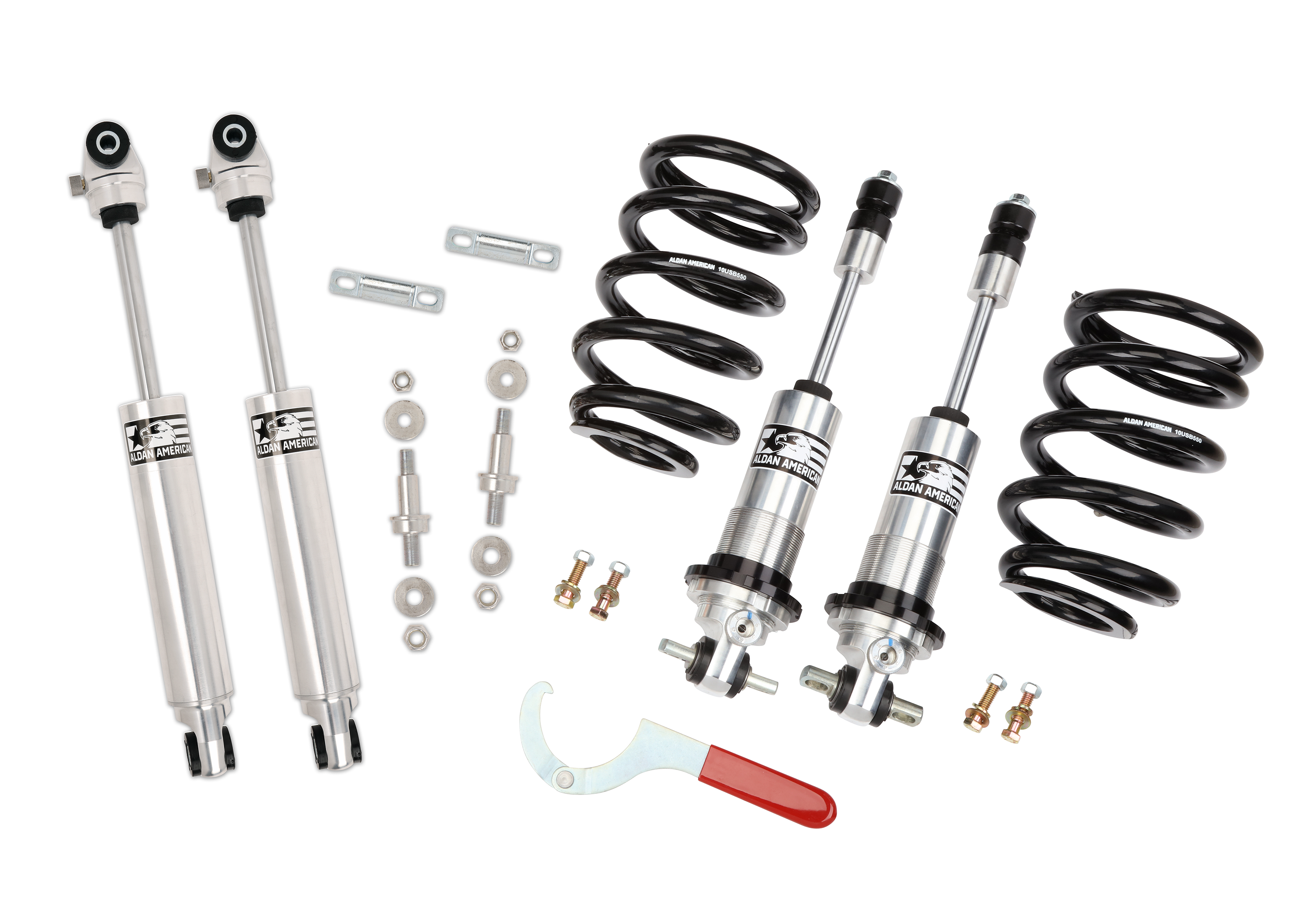 Check out our Chat feature and we look forward to helping you get your ride dialed in.
Start your search for the perfect suspension kit for your ride by starting here