The Incredible Viper: Now You See It. Now You Don't.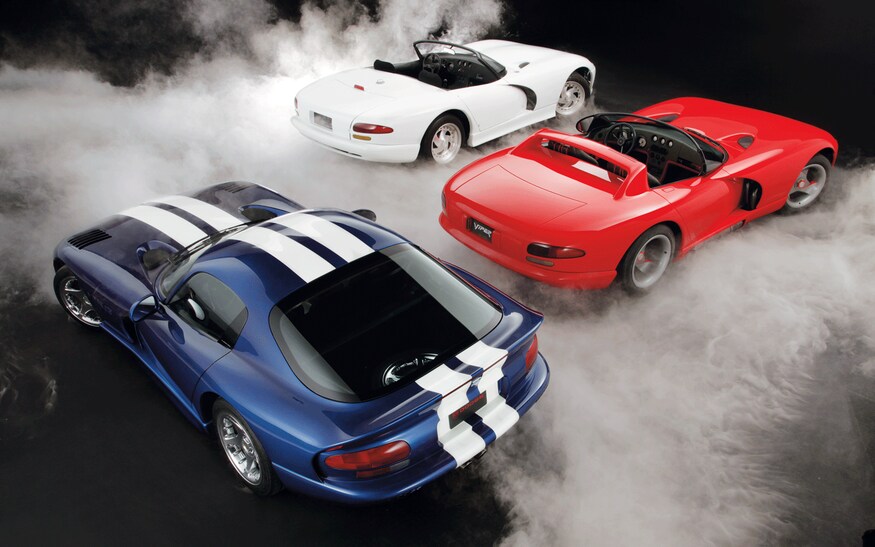 Image Courtesy of MotorTrend
From 1992 to 2017, with some stops in between, the Dodge Viper was truly one of the most stylish, powerful and lusted-after performance cars any wannabe or genuine sports car driver could want. It came out in the early 1990s when Dodge was churning out some of the ugliest cars under Lee Iacocca, who was hesitant to invest in the idea at first.
Here's a look at some of the more memorable Vipers that came and went with a lot of power, pizazz and style.
The original Viper: bare-boned and definitely not for everyone.
(First generation: 1992–1995)
Iacocca, Chrysler president in the late '80s, thought it was time to shake things up. He wanted a new sports car, something along the lines of the stylish Ford Cobra. The design team jumped on the idea, and the world got a glimpse of what could be at the 1989 Detroit Auto show, where the Viper, as a concept car, was introduced.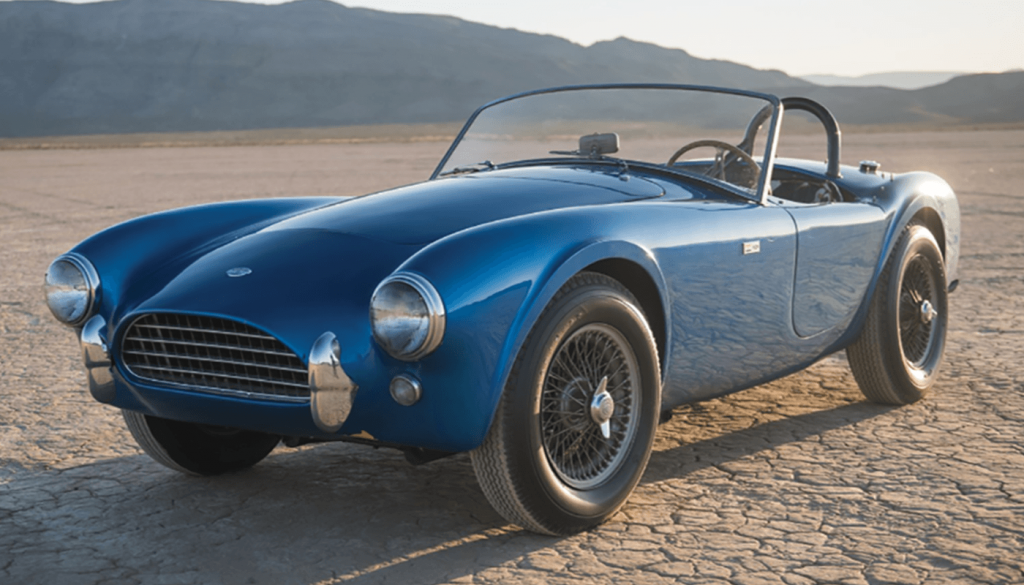 1962 Shelby Cobra 260 CSX2000, Inspiration for the Dodge Viper
Image Courtesy of: https://cobra-authority.com/
It was such an immediate hit—they started taking orders before the show ended—that Iacocca finally approved the $70 million price tag to get the project underway. Lamborghini, owned by Chrysler, helped with the design of the V10 engine.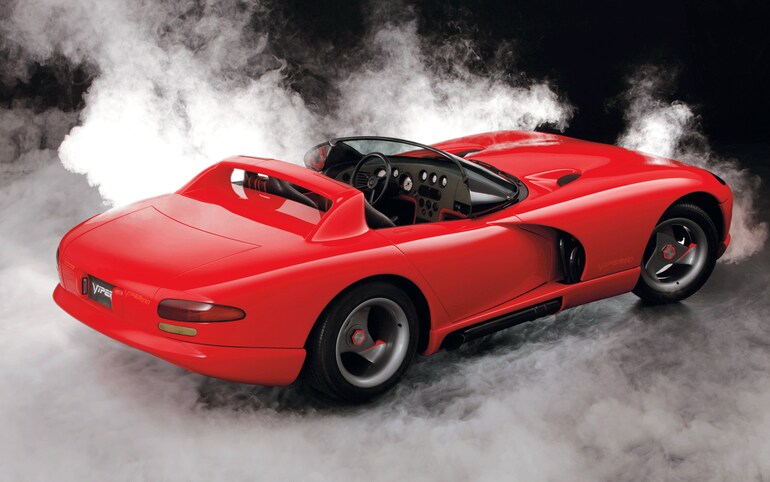 Original 1992 Viper RT/10 Roadster
Image Courtesy of Motortrend, David Freers – photographer
Clearly, the focus was on the car and the engine and power, not the comfort or even the safety of the driver. It came with power that was ready to go, go, go. The 1992 Viper, called the RT/10 Roadster, was an 8.0L V10 engine that delivered 400 horsepower at 465 lb-ft of torque, with a 6-speed transmission.
The first production model streaked from 0–60 mph in 4.2–4.6 seconds, 0–100 mph in 9.2 seconds, and finished the quarter mile in 12.9 seconds, going at nearly 114 mph (supposedly faster than a new standard Corvette or Porsche 911 Carrera 2). Its maximum speed was 165 mph. Larger tires helped skilled drivers take corners at higher speeds.
But not every Viper owner was skilled, so the Viper was dangerous on city streets for the everyday driver. The Viper had no antilock braking, stability control or special traction for better handling. As a result, a lot of Vipers were destined for collisions and scrap yards.
The first RT/10s (they were all red), had no windows, air conditioning, roof, or exterior door handles. The exhaust pipes were next to the driver and passenger doors, which caused more than a few leg burns on those first owners. Dodge produced around 285 units the first year.
Fortunately, over time, the Viper added creature comforts and driver-focused engineering changes. Power steering and brakes arrived in 1995.
Here's an interesting tidbit: The Viper RT/10 was the pace car for the 1991 Indy 500. Behind the wheel was the father of the Cobra, Carroll Shelby, who helped Chrysler with some early publicity efforts.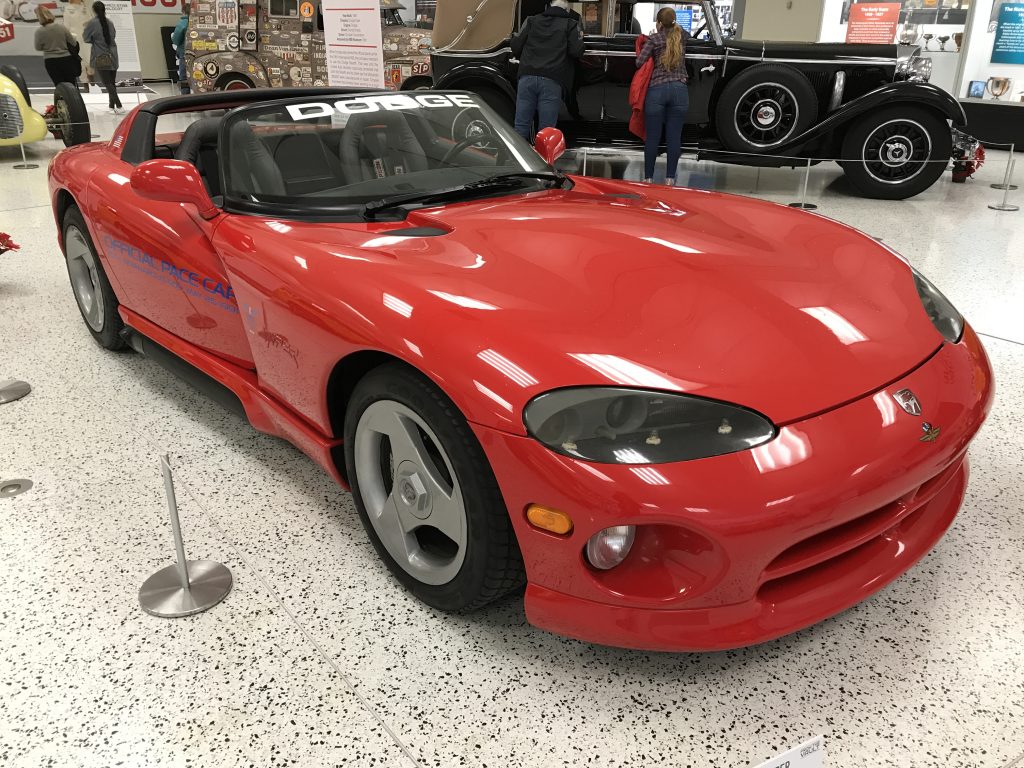 1991 Dodge Viper RT/10 Indy 500 Pace Car, on display at the Indianapolis Motor Speedway's "From the Vault" exhibit, December 2019
The Viper GTS. Things start to get more interesting.
(Second generation: 1996–2002)
Dodge made some smart changes to the RT/10 Roadster in 1996. It reduced weight and found more horsepower, hitting 450 in '97. Airbags finally arrived in 1998.
But the big news for the second-generation Viper was the very new and exciting Viper GTS—a Viper Coupe.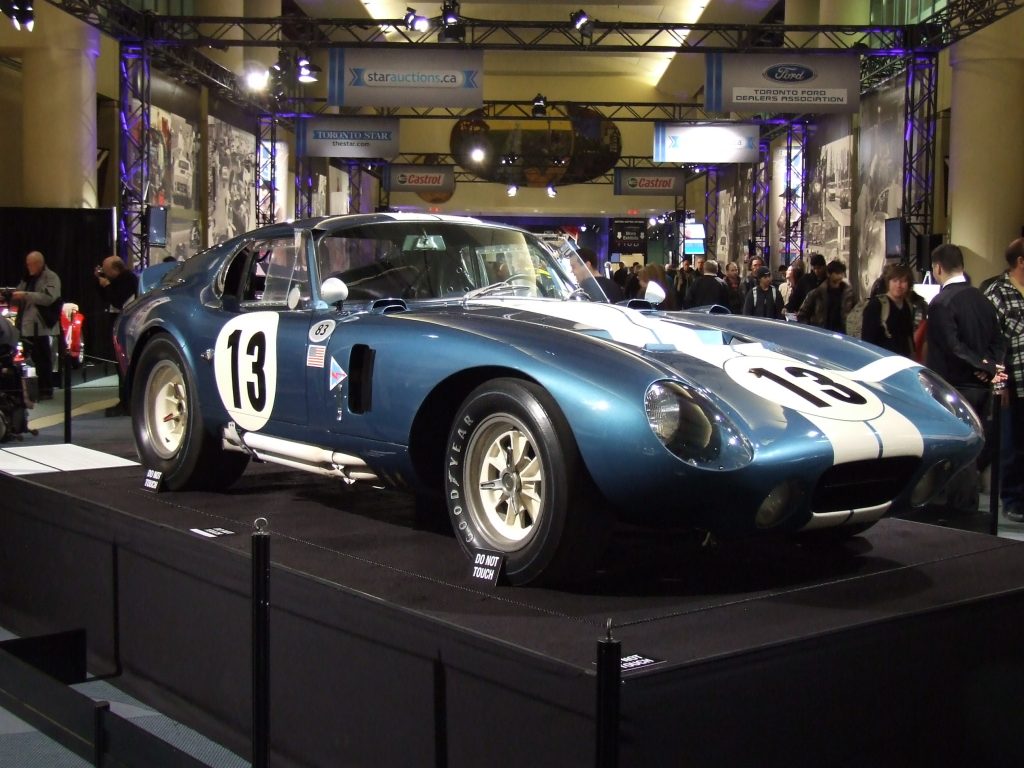 1964 Shelby Daytona Cobra Coupe (CSX2299), 2010 Canadian International AutoShow.
The styling of the new GTS, it's been said, was inspired by the Shelby Daytona Coupe. It featured a hardtop with a double-bubble roof, racing stripes and more. That "more" included door handles, power side windows and airbags. Those changes would show up on the roadster soon after.

1996 Dodge Viper GTS
October 1996 issue of Road & Track.
Image Courtesy of Guy Spangenberg
The 1996 GTS would be the first Viper equipped with airbags, including air conditioning, power windows and power door locks as standard equipment, and engineers managed to boost the horsepower to 450, with 490 lb-ft of torque at 3700 rpm.
GTS had a lighter body, better handling, more horses and better braking. It was faster than before…25 mph faster. By 2001, all Vipers came with ABS.
A race car at heart, a street-legal Viper GTS finished 10th in the 1996 running of the 24 Hours of Le Mans. It was also the official pace car for the 1996 Indy 500.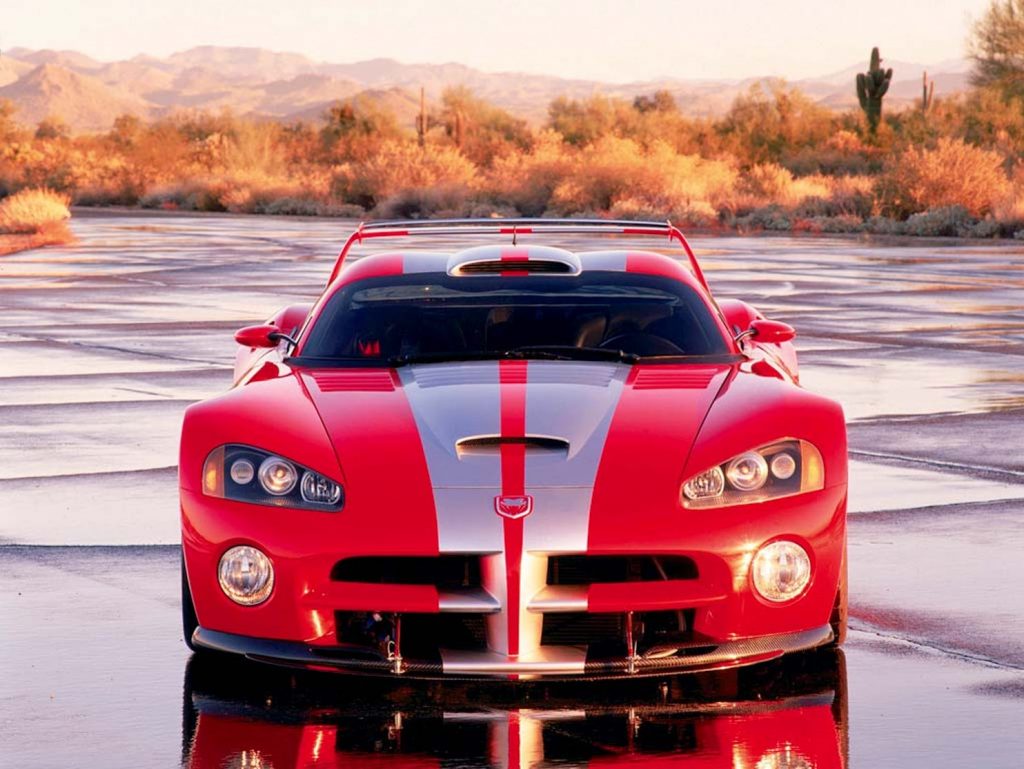 200 GTS-R Concept Car
Image Courtesy of supercars.net
The Viper SRT-10: sleek and sexy.
(Third generation: 2003–2006)
The all-new redesigned Viper debuted in 2002 for the '03 model year, and it was now called the SRT-10. It was a sexier and more powerful roadster that initially replaced both the RT/10 and GTS. It was larger than earlier Vipers, lighter by a few hundred pounds and showed off sharper lines, design-wise. The redesign by Chrysler's Street and Racing Technology group was modeled after the 2000 Dodge Viper GTS-R concept car.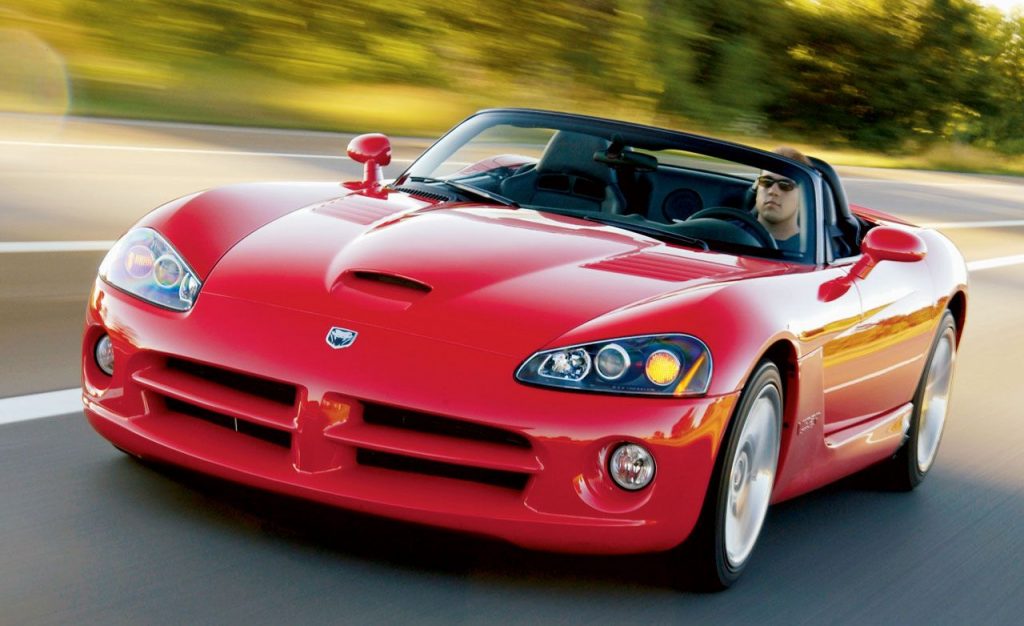 2003 Dodge Viper SRT-10 coupe
Image Courtesy of Aaron Kiley, Car and Driver
The V10 engine was lighter and now delivered 500 horsepower and 525 lb-ft of torque. A Viper SRT-10 Coupe was introduced at the 2005 Detroit Auto Show as a 2006 model. Chrysler extended the 2006 production year―there was not a 2007 version.
The Viper Zooms into history…slowly.
(Fourth generation: 2008–2010)
Every generation of Viper proved to have more horsepower along with even more refined engineering, yet production and sales numbers were gradually trending downward. That's how the fourth-generation Viper SRT-10 started out in 2008. It rolled out with an 8.4L V10 engine that put out 600 horsepower and 560 lb-ft of torque. Improvements, developments and additions all added up to better performance.
Sales, however, just weren't there. In November 2009, Dodge executives announced that Viper production would halt in the summer of 2010.
That last Viper to be produced (the first time around) was the Viper ZB II. It was gold with orange stripes. It rolled off the assembly line at a special event on July 1, 2010.
Special Event hosted by Dodge Corporate and the Viper Club of America on July 1st, 2010
Images Courtesy of dragtimes.com
But wait: There's more.
(Fifth generation: 2013–2017)
Fact is, a new Viper was being shopped around by Dodge leadership in the fall of 2010 at a dealer conference. A year later, Dodge announced that a Viper would debut in April at the 2012 New York Auto Show.
And it did. It was the all-new 2013 Viper SRT, which delivered 640 horsepower, translating into 0–60 in 3.5 seconds and a top speed of over 200 mph. It finally featured stability and traction control.
Sales were decent, but not spectacular. In October, Chrysler told the world that Viper production would stop in 2017.
This time they meant it.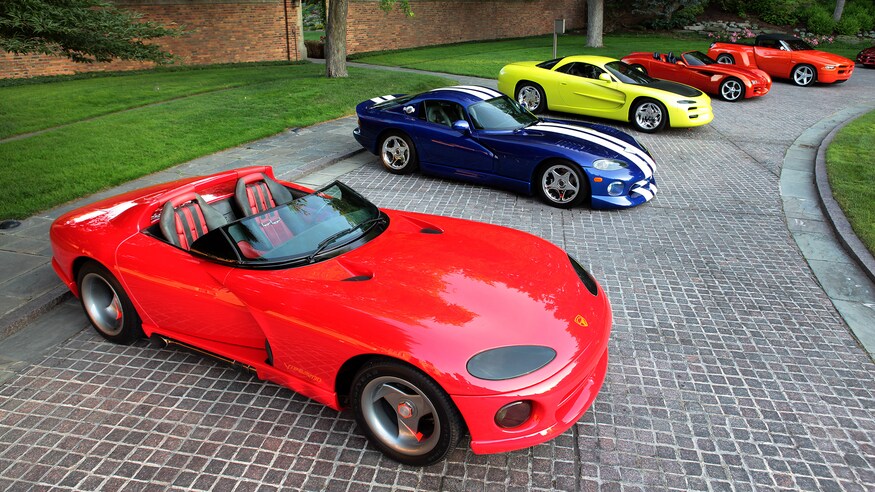 Image Courtesy of MotorTrend
---
If you're looking for a stock level ride height or looking to lower your Viper, we have several bolt-on suspension kits designed for your specific needs. Stock height to 1.5" of lowering is the range of drop our coilover kits can provide for your Viper.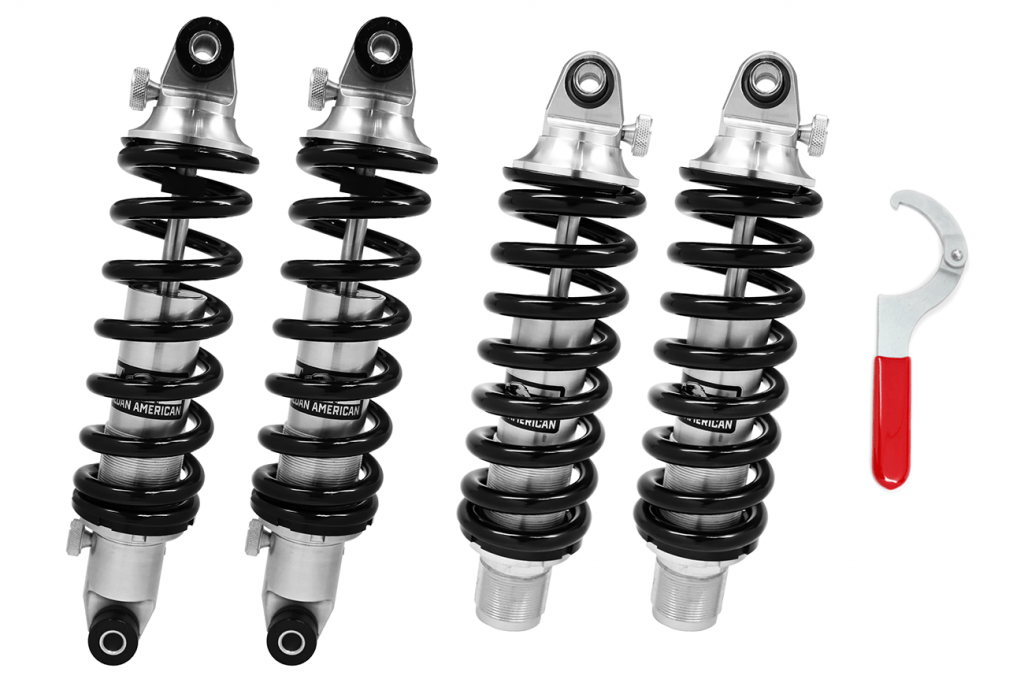 Aldan Lowering Kit, Part # G3LB4 Shown (For 2003-2010 Dodge Vipers)
Discover the difference with Aldan American's suspension kit upgrades to handle all your high performance driving needs. Shop Dodge Viper Suspension kits today and get free shipping on orders $199 and up!