If you're looking to update your suspension and don't have a lift, check out these accessories we recommend.
Shop lifts are great, but if you're looking to inspect or upgrade your suspension, here are some tools and accessories that will make life easier.
With coilovers, these products below will make installation a breeze.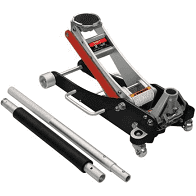 Having a 2.5-3 ton floor jack is suitable for most 2wd cars and trucks. Having a quality floor jack will make life easy when raising your vehicle to lift onto jack stands to gain further access. Check out this floor jack from Sunex Tools.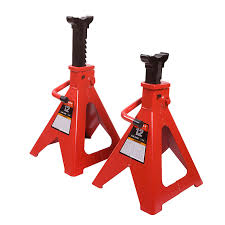 Once you have your vehicle lifted with your floor jack, you're going to need a good set of quality jack stands. Going heavier on the weight that jack stands will support is never a bad thing. Make sure you have a jackstand that's rated to support your vehicles weight (Check your owners manual or OEM specs for your car or trucks total vehicle weight).
Going with a quality set of jack stands is always a good thing. Sunex tools again has some great quality jack stands capable of supporting your car, truck or project vehicle.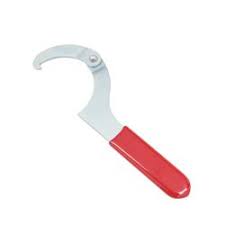 Once you've got your ride in the air and supported, now it's time to adjust your coilovers or dial in your suspension settings. If you're looking to raise or lower your stance on your coilovers, check out our Aldan American adjustable spanner wrench. Our spanner wrench is made in the USA and is fully adjustable for a universal fit on most locknuts and spring retainers.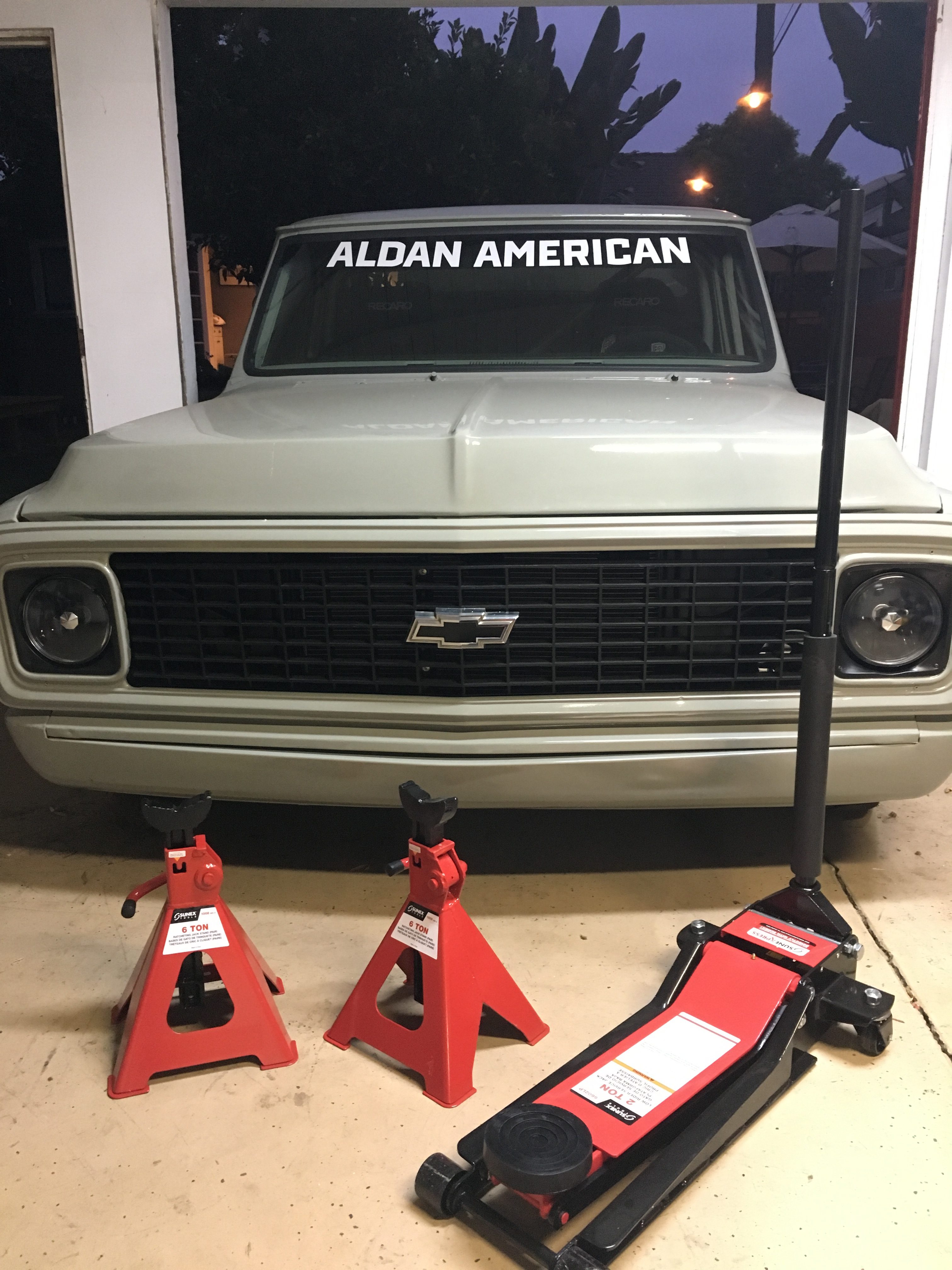 With any project, always wear the proper safety gear and always consult your owners manual or the manufacturer of select vehicles or products before getting started.
To find the right suspension upgrades for your car or truck, see our full Aldan line here